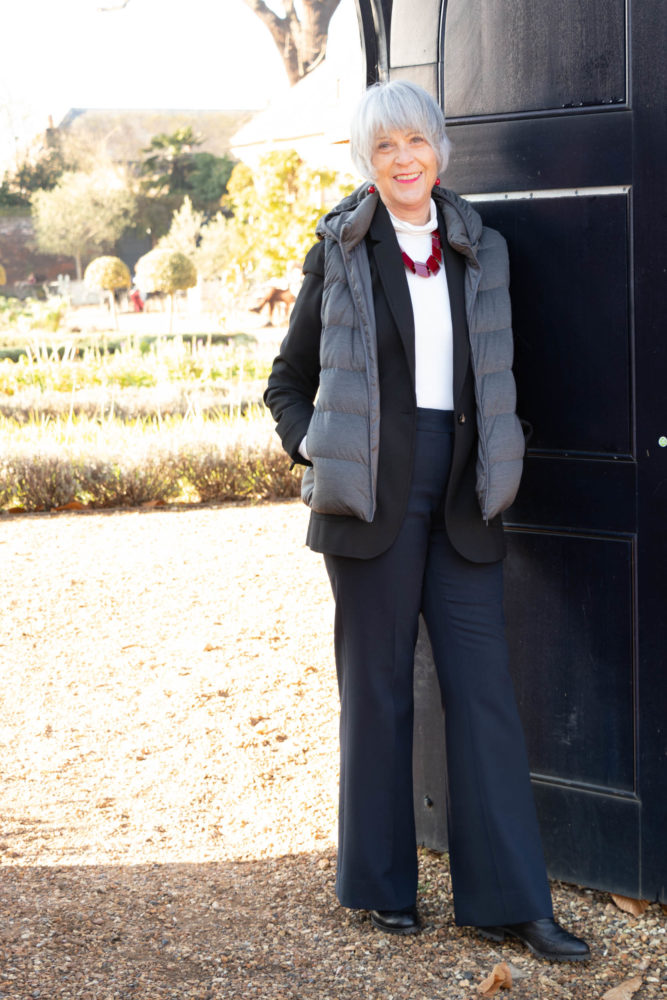 The weather is all over the place at the moment. One minute it is sunny and cold and the next it is grey and drizzly. It is difficult to look smart and stay warm under these circumstances. How to multiply your layers and still look chic. In the photo above I am wearing my classic black waisted jacket. You can just see it here under my black puffa coat in a previous post. If it gets a bit warmer but you still want a jacket to keep your body warm you can always swap your coat for a sleeveless gilet.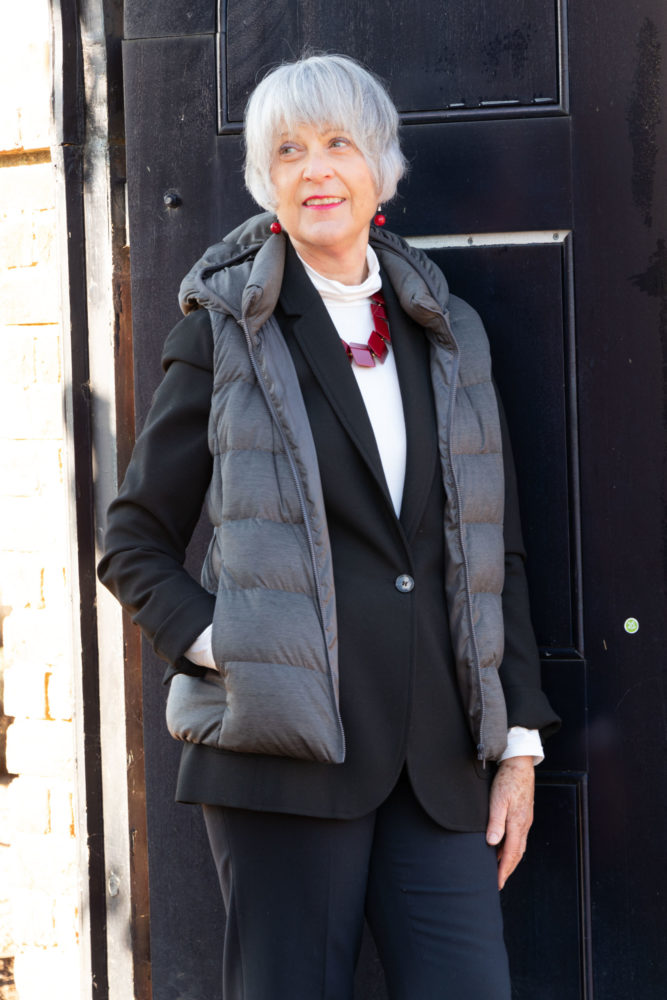 I find these sleeveless gilets extremely useful all year round. You can wear them on top of a classic jacket as illustrated here or under a winter coat. I even wear them in the summer over a dress or light sweater. I think that I must have at least three now in different colourways.
My classic black jacket was from MeandEm about three years ago. They offer some of the best tailored jackets on the market. Some are currently in their sale.
As a base layer, I am wearing one of my Uniqlo thermal polo neck sweaters. Turtleneck neck thermal sweater from Uniqlo (US link).
My puffer gilet was from Uniqlo probably at least five years ago. I have put a selection of similar below.
Gap has a similar sleeveless puffer (UK link) (US link).
Photographs were taken by Laura Hines. Follow her on Instagram
How to multiply your layers and still look chic: