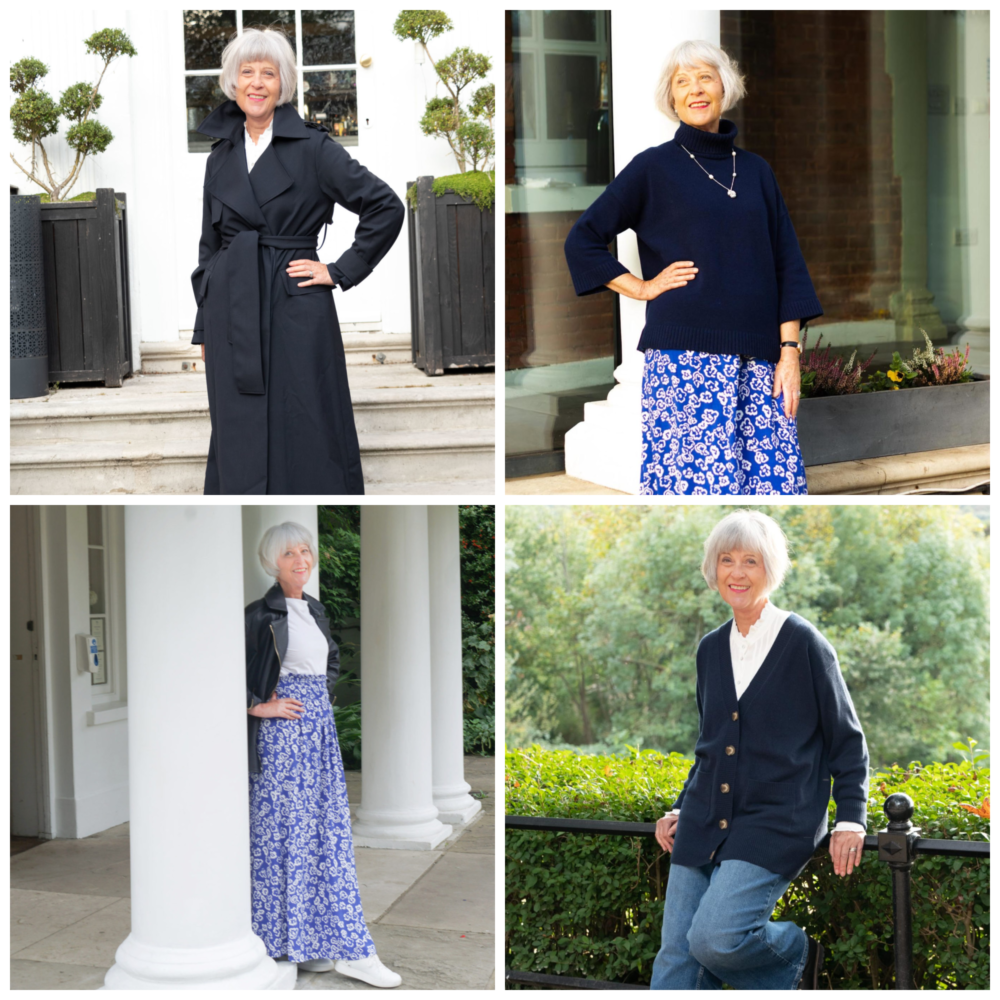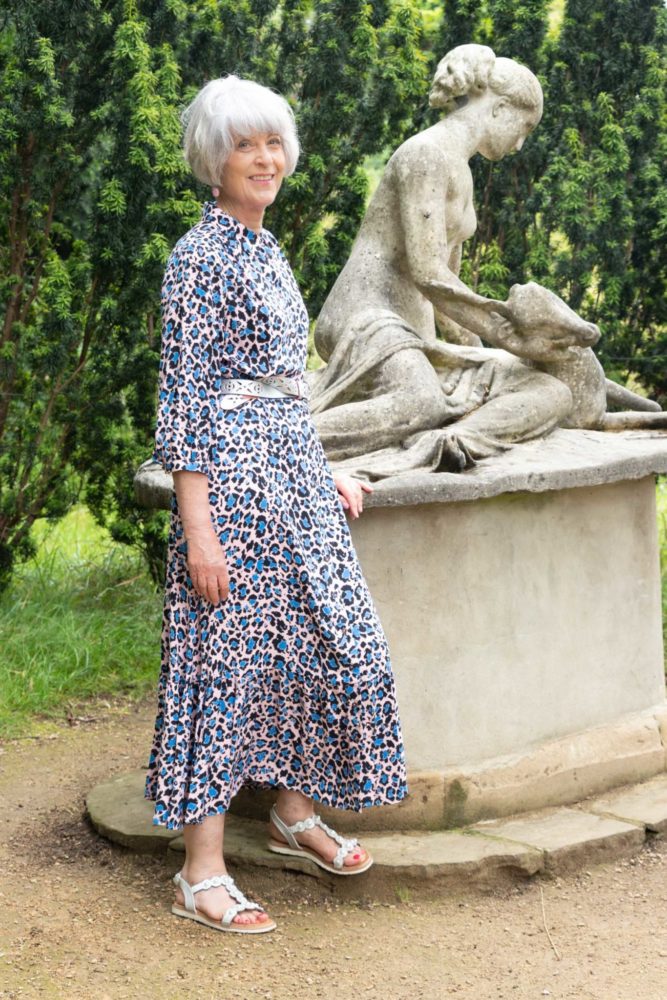 I thought that I would write A review of clothes I bought in Autumn/Winter 2021. Looking back I seem to have been quite abstemious. Maybe because we are planning a house move and I have been doing so much decluttering and wardrobe sorting that I have not felt in the mood for shopping. I have been shopping my wardrobe a lot and recently have been wearing mostly casual clothes. On reflection, I am pleased with my recent purchases. They are good quality classics that will stand the test of time. I have chosen mostly navy which is a good basic colour for me and have added touches of blue and pink.
Above I am wearing my pink and blue maxi dress which was a birthday present from a friend. This one was from MarksandSpencer and it sold out. However print maxi dresses are in my opinion here to stay for several more seasons. You can get a lot of wear out of them as they are easily adaptable. I have worn mine as a skirt with the addition of a polo neck sweater and boots in cold weather and with both casual and formal jackets.
Selection of Maxi dresses currently in stock: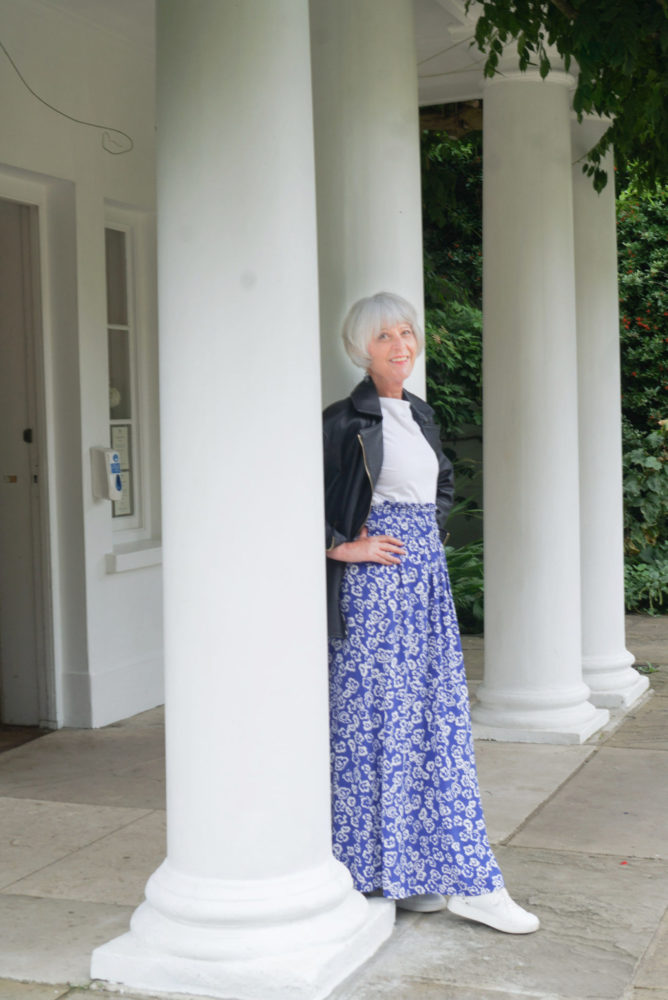 Another outfit with a similar theme of a printed maxi skirt. Shown here in early Autumn teamed with a plain white tee and my navy leather biker jacket. I have also worn this skirt on several occasions with sweaters and boots. Again I feel that print maxi skirts will be on trend for this coming Spring and Summer. Leather biker jacket originally from MeandEm (similar).
Selection of print maxi skirts: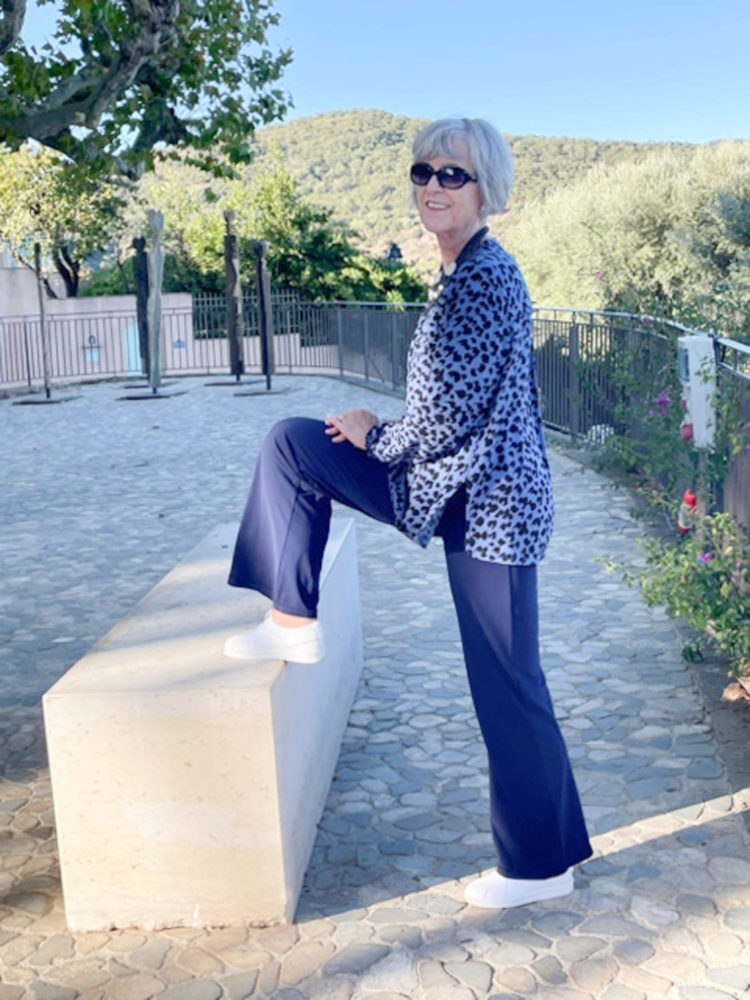 Me wearing my blueprint top in France. A purchase I have been very pleased with as it can be worn with wide-leg trousers. It also looks good with jeans or a skirt. Originally from JohnLewisandPartners.
Selection of print tops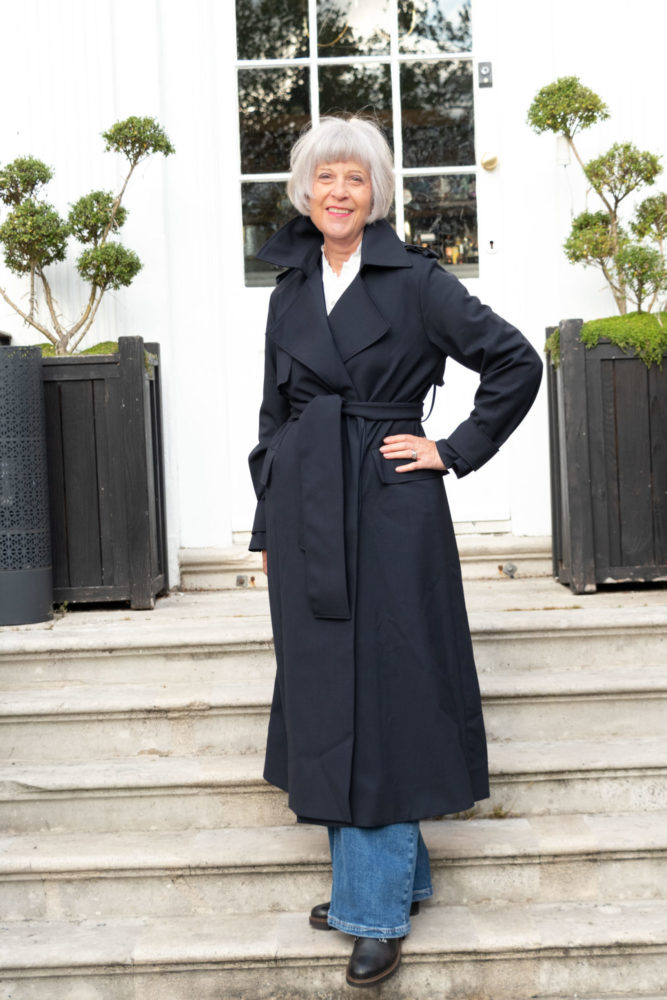 This trench coat from Cos is probably my favourite addition to my wardrobe. Now sold out (similar). I have been looking for some time for a coat long enough to be worn with my maxi dresses and skirts and this one works well. A real classic that should last me for years.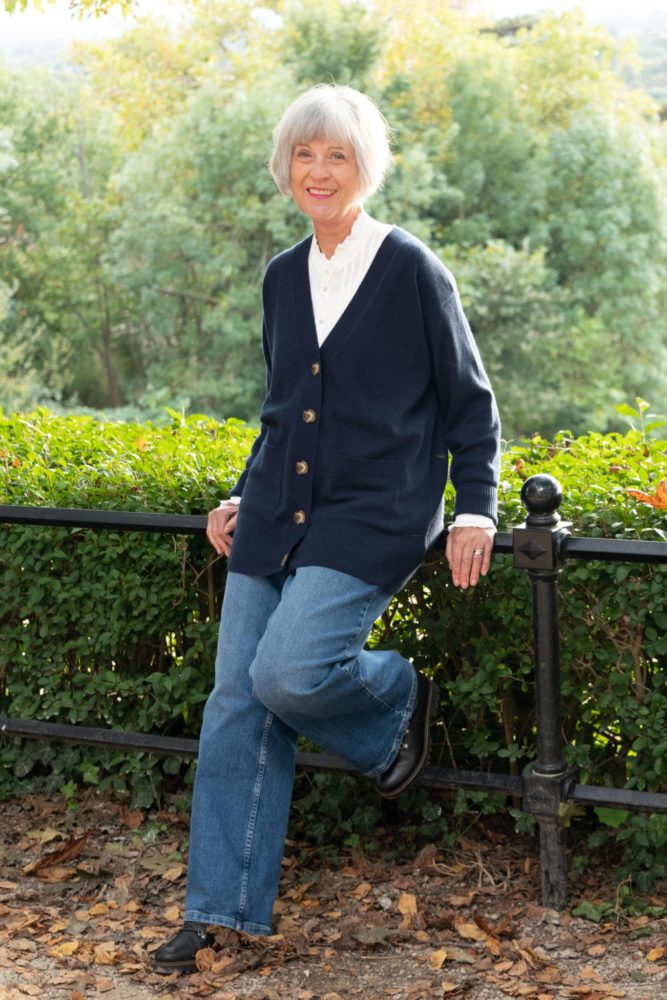 Another favourite is a classic V neck cashmere cardigan from Autograph at MarksandSpencer (still available). I like the addition of the horn buttons. It is slightly oversized which I like. I choose the Medium with is a generous size 12. It looks very good with my recent sale purchase of a pink blouse from MeandEm (shown here).
Selection of similar cardigans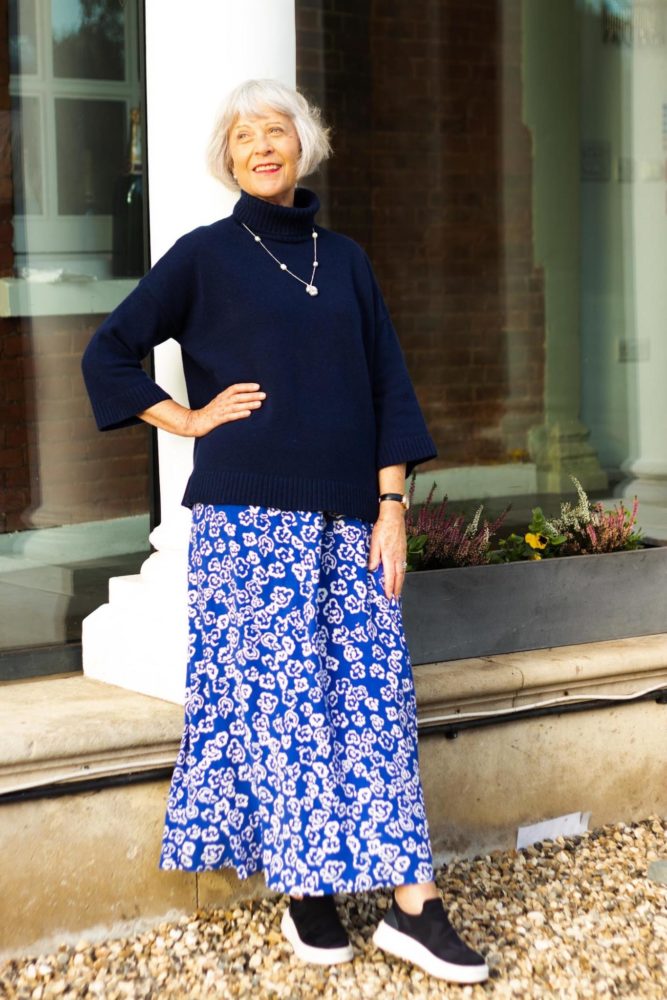 My blue print maxi shirt again this time teamed with my navy roll-neck sweater from Hopefashionuk. Similar in MeandEm sale.
This is a review of clothes I bought in Autumn/Winter 2021. I find it useful to look back and access your purchases before starting a new season. What did you buy and were they successful purchases last season?
Photographs were taken by Laura Hines. Follow her on Instagram