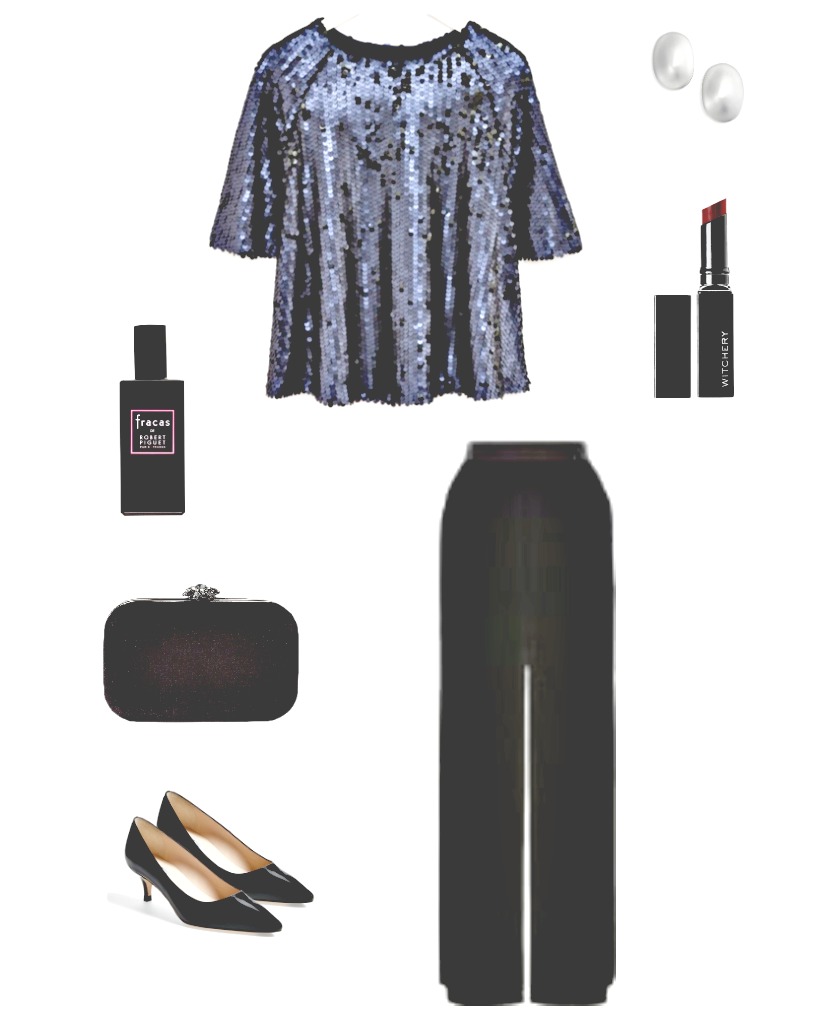 A touch of sparkle. 2016 may not have been the best of years for a variety of reasons. However I believe in staying optimistic. Let us start the New Year with hope in our hearts and a touch of glitter in our wardrobes. Subtle sparkle can throw a flattering light onto our complexions and brighten up a deep mid-winter evening.
I have a beautiful vintage sequin jacket which used to belong to my grandmother. A very elegant lady. I shall be getting it out on New Year's Eve and teaming it with my velvet trousers. I would advise keeping your accessories simple when wearing sequins. A simple pair of plain earrings will complete the look.
ABOVE: Blue sequin top by Boden // Black velvet trousers at Topshop // Oval stud earrings at Nordstrom // Fracas eau de Perfume at Nordstrom // Black patent pumps // Bag John Lewis.
Talking of complexions an illuminating primer can do wonders for our tired winter skins.

Charlotte Tilbury primer at Nordstrom and John Lewis
Now for some sparkly tops. You can either wear them casually with a pair of smart jeans or dress them up with a skirt or wide let trousers.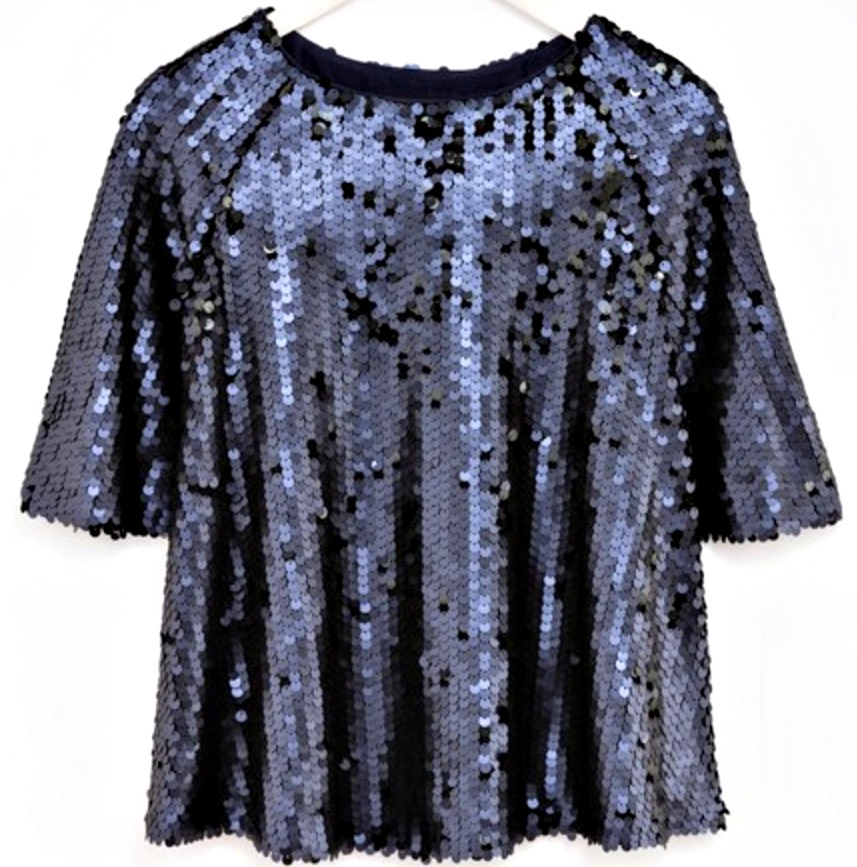 Blue sequin top by Boden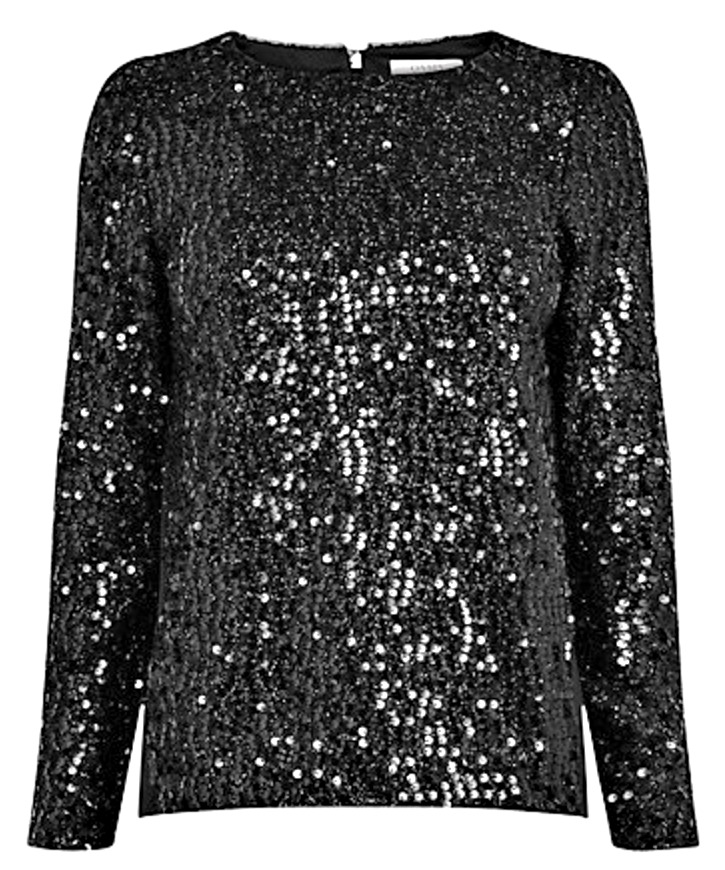 Long sleeve black sequin top by Oasis at John Lewis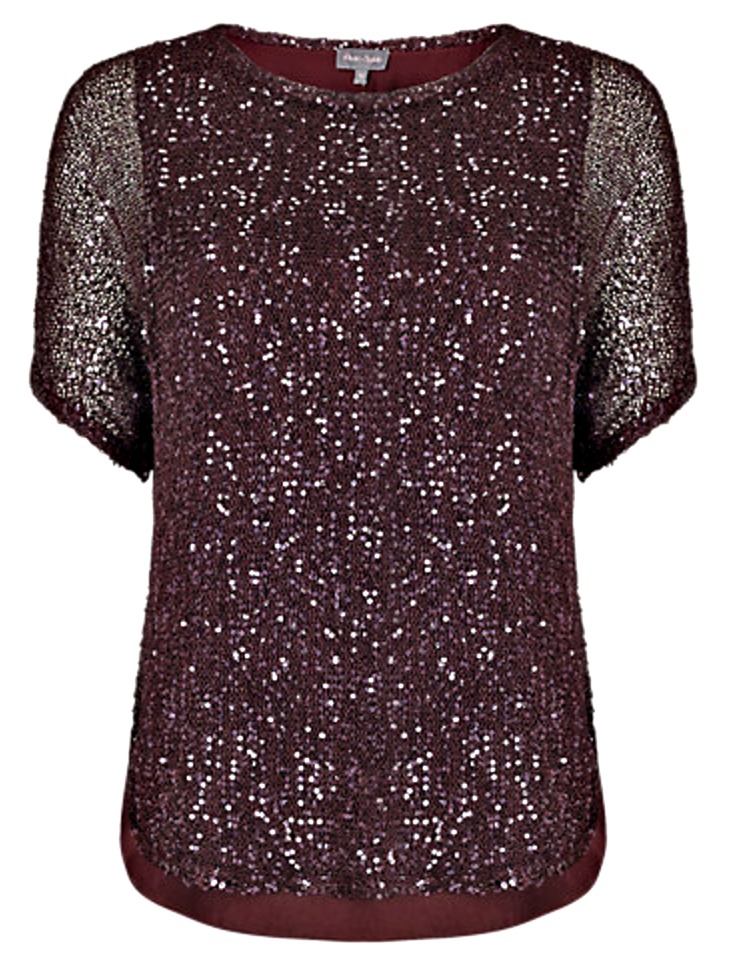 Burgundy sequin top by Phase Eight at John Lewis
MORE SPARKLES
Many of the styles featured above are already reduced in the sale.
WISHING YOU A VERY SPARKLY AND HAPPY NEW YEAR