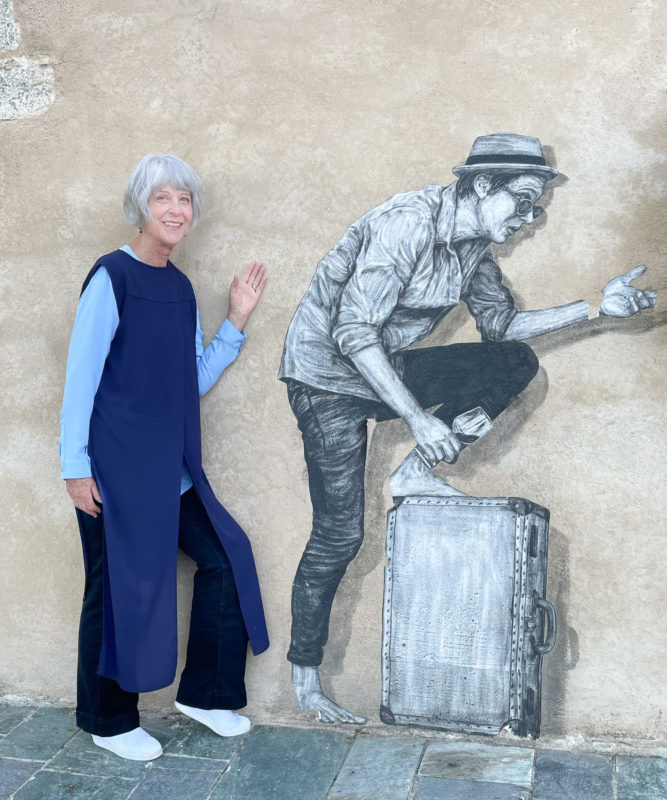 I received a lovely comment from one of my readers recently. I do so appreciate all the comments I receive. If you ask a question I will get back to you and I do my best to reply to as many as possible but do not always have time. This comment quote "We are girls who still wanna have fun." I just love it I could use it as a strapline for my blog.
Having fun with fashion is a sentiment I definitely agree with. So today I thought that I would write a post about how to have fun putting an outfit together.
We are still in the South of France probably heading back to London this weekend. As you will be aware from my previous post "Vide Grenier" or as we would call it "a jumble sale" I have been sorting through all the clothes that I seem to have accumulated in France over the past ten years. Some definitely had to go however I did find a few gems that I consider worth keeping.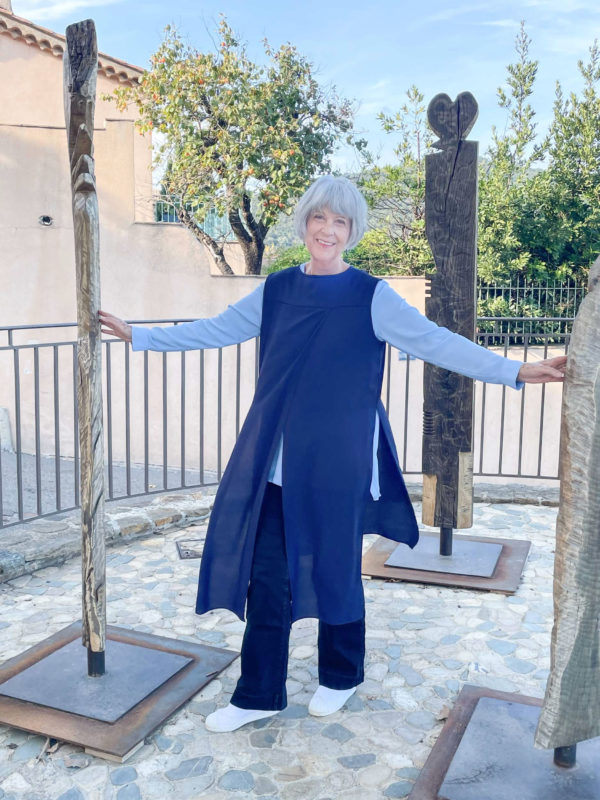 I am sure that I broke all the rules putting the above outfit together the other evening however it was great fun. My longline tunic is originally from Autograph at MarksandSpencer. I threw it on top of an old pair of wide-leg jeans and a light blue tunic top also originally from MarksandSpencer. I must have bought the jeans the last time wide jeans were in fashion. Luckily they are back on trend as they suit me better than the skinny styles. I finished the outfit with a pair of slip-on white trainers from Fitflop (similar).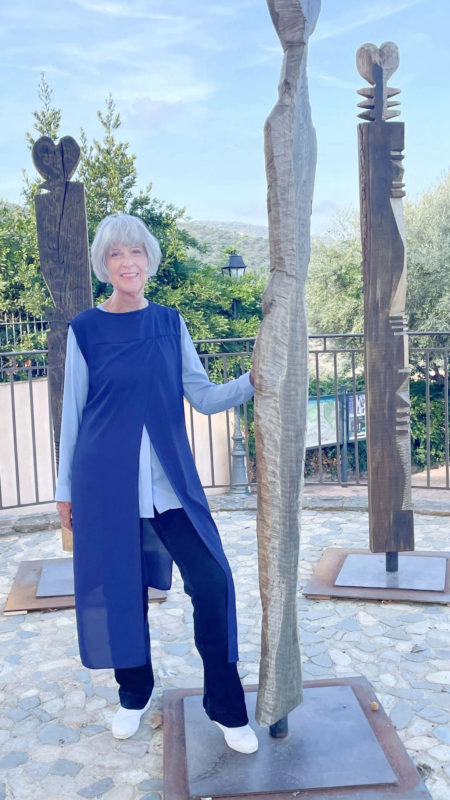 Even though the village of Grimaud dates back to AD 973 and is dominated by a partly restored 11-century castle (Ref Wikipedia) it supports modern art and artists. A great juxtaposition of the old and the new. Similar to having fun putting an outfit together. Mixing the old with the new.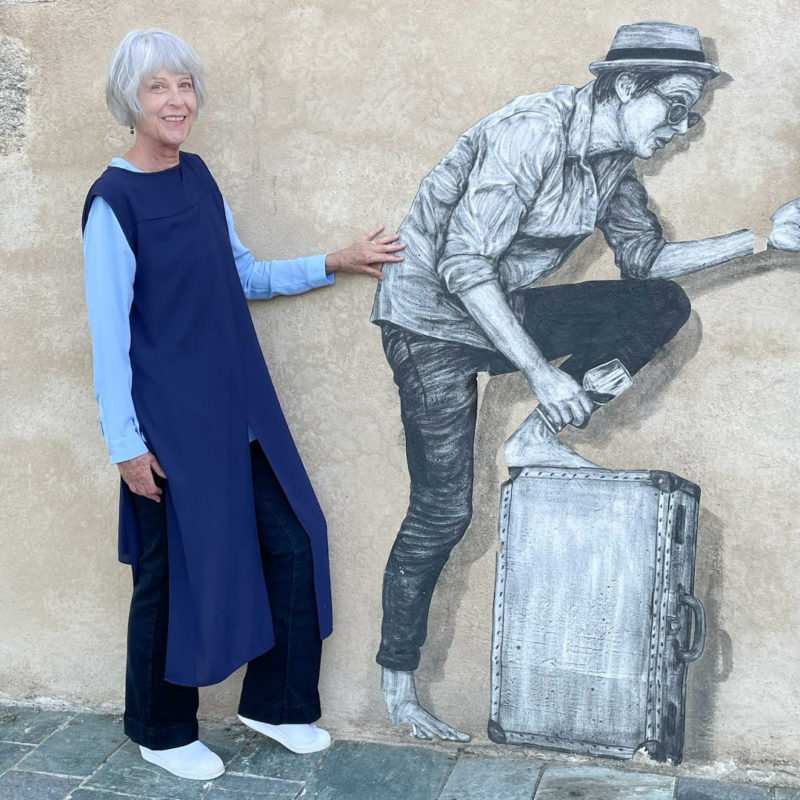 Every year between May and October Grimaud welcomes sculptures and artists to exhibit in the village. I found a website that talks about the exhibitions in the village plus some lovely photographs of the area. I could not resist having fun with this chap on the wall! It is good to be playful as we get older.
How to have fun putting an outfit together
I could not find any tunics similar to the one I am wearing however you could easily use a sleeveless maxi dress over a pair of jeans. A good way to maximise your wardrobe and gently ease into the autumn season.
All photos were taken by my friend Dee