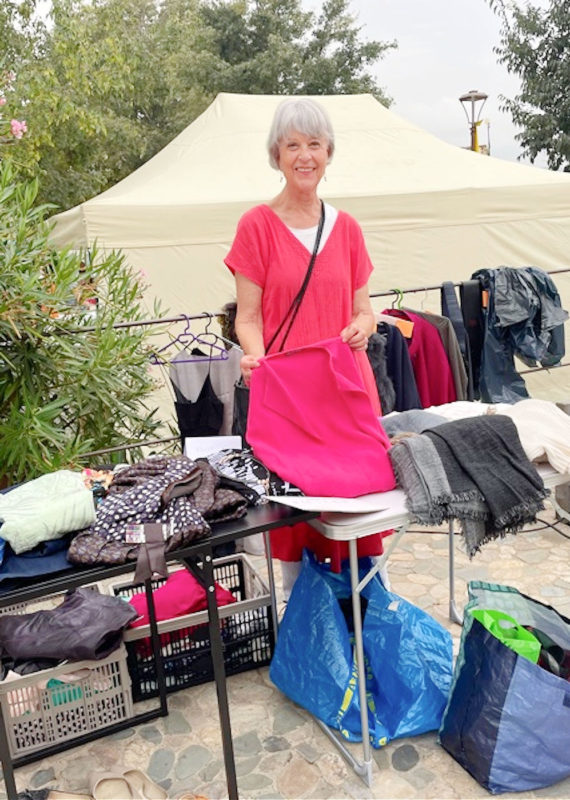 Join us for the Fête de Saint-Michel. Last Sunday the office de Tourisme also organised a grand "vide Grenier" in other words "clear your loft". So my friend Dee and I decided to have a good clear out of our wardrobes. Having had our apartment here in Grimaud for ten years it is amazing how many items of clothing I had accumulated in that time. My clothes in London tend to get recycled down here after a few seasons wear.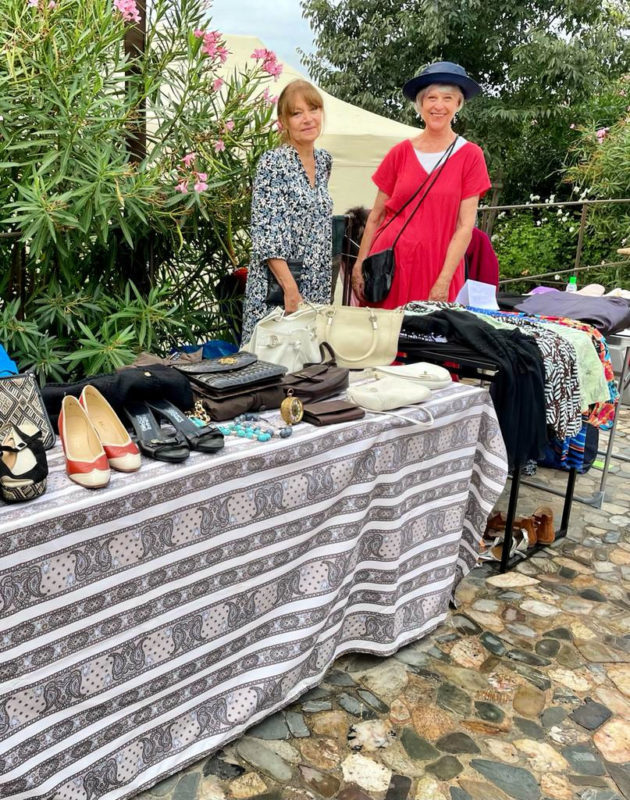 We got up early and set out our stall. Although the weather forecast predicted heavy rain and thunderstorms we started the day in an optimistic mood and sold several items early in the morning.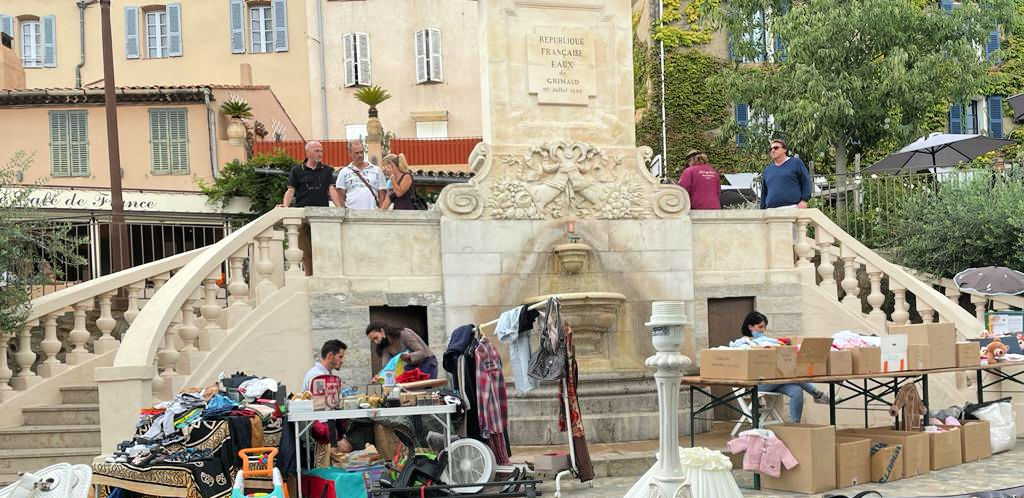 Other traders setting out their stalls. Some are professional and do the rounds of the local Brocantes. Others are local shops selling off excess stock. There are often great bargains to be had.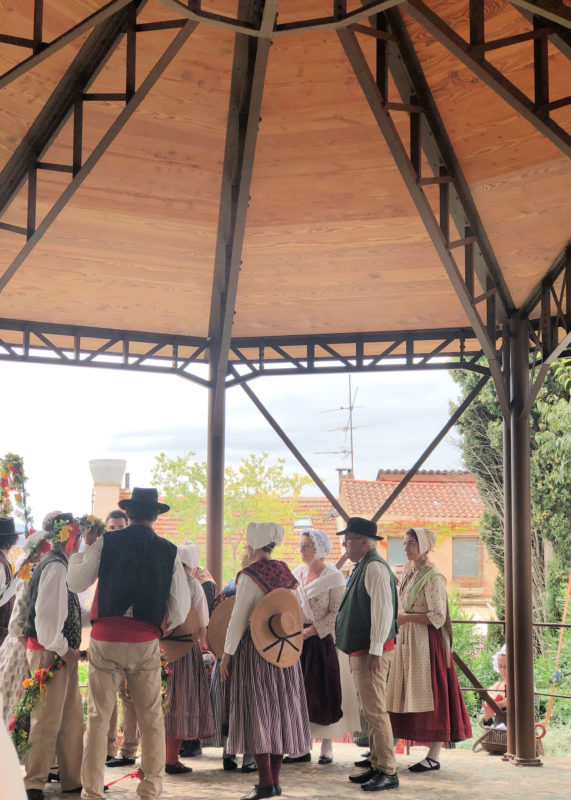 Dancers and musicians at the Fête de Saint-Michel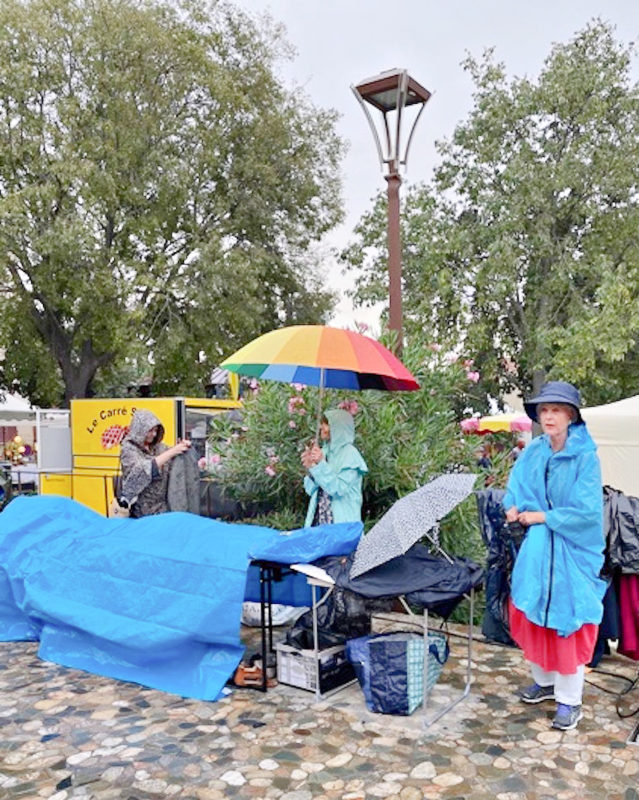 Just after midday, the predicted thunderstorms started to arrive. We had to cover our stall with tarpaulin and black rubbish sacks.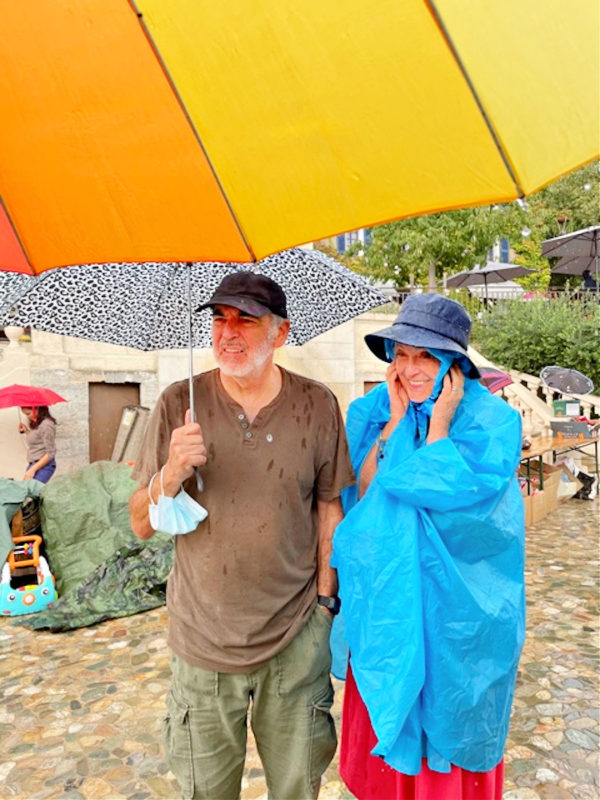 Sadly the day did not end well. My husband and I sheltering under umbrellas. I have my hands in my ears as I don't like thunder.
Oh well, there is always another year and another Fête de Saint-Michel. Brocantes are held regularly here in the south of France.
You might enjoy a previous post featuring a more organised Brocante. You can also follow me on Instagram for more images of our stay in the South of France.