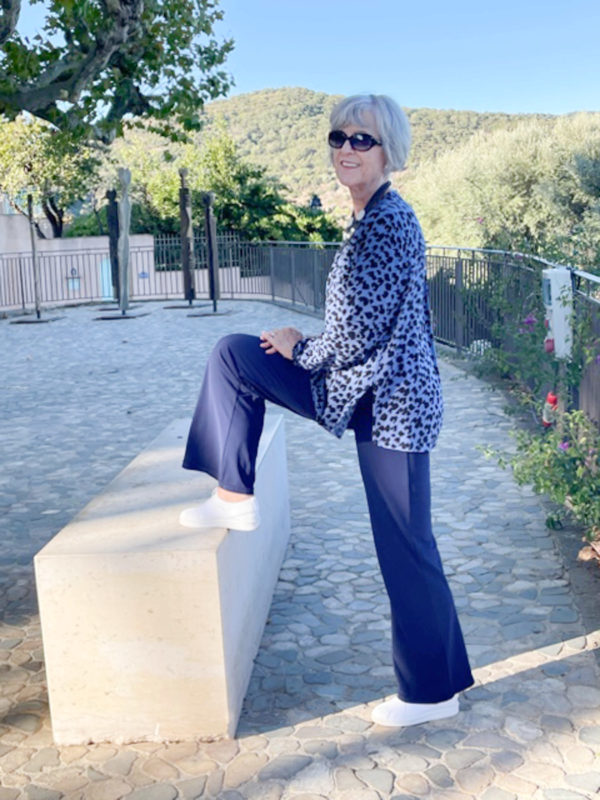 Well, I am still here in the South of France enjoying the sunshine. Just before we came out here I had ordered this Indigo animal print top from JohnLewis&Partners. It arrived the day before we were leaving. I hurriedly added it to my suitcase and am glad that I did. It is hot here during the day however it is beginning to get darker in the evenings and can be a little chilly especially as we have had some strong winds recently. As it is September many of us may be thinking about how to add a versatile transitional top to our wardrobes.
The print top I am wearing should transition well into Autumn. I plan to wear a black polo neck sweater underneath later in the season. Sadly there seem to only be small and large sizes left. It is worth checking back as you might get returns. I will see if I can find some other alternatives in different colourways.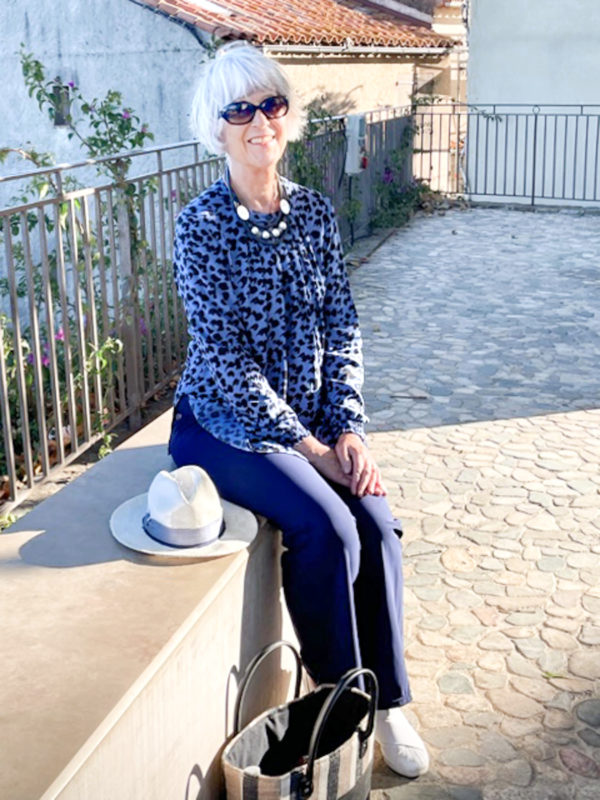 My navy trousers were from the foundation range at Hopefashionuk a few years ago. I am very glad that they have bought this style back again this season with a pair in black. They are lightweight, comfortable and pack like a dream. I also have two other pairs, one in black and the other in light grey. I rarely travel anywhere without a pair in my suitcase. You can see me wearing a pair on a visit to Collobrières in The Var in 2018.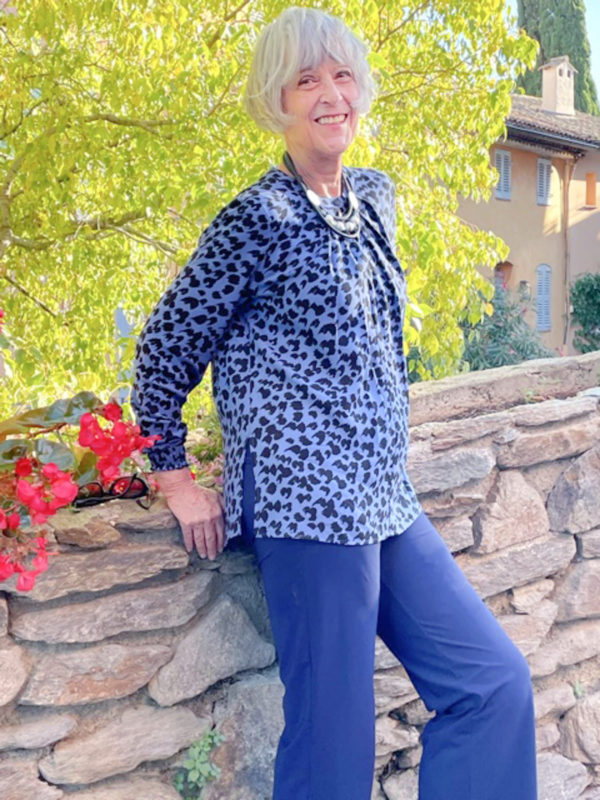 The photographs were taken by my friend Dee in the village of Grimaud in the early evening. She is using her iPhone 12 and it seems to show the colours really well. I am thinking of buying one for myself when I get back to London. I was wondering if any of you lovely readers had one and if so what you thought of it. It would be much easier if I did not have to take my heavy Sony camera with me when I travelled.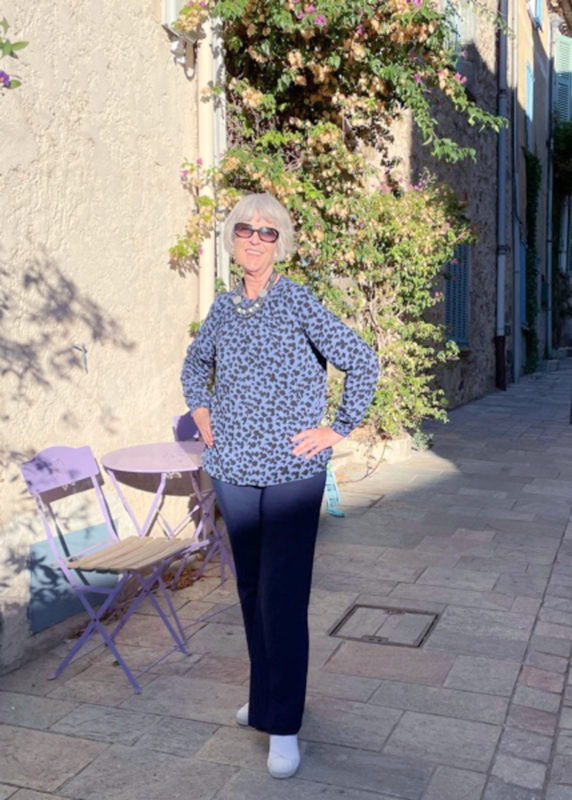 Thank you for stopping by and for all the lovely comments that you have been leaving. I may not have time to get back to all of you but I really do appreciate them. Have a great weekend wherever you are.