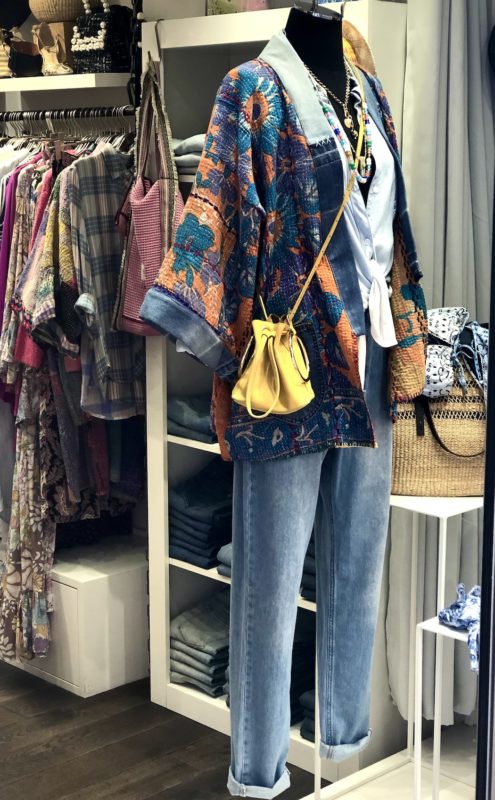 My last visit to St.Tropez market before we return to London. I got up early and took the local bus into St.Tropez which arrived at about 9.30 am.
Wandering down the side streets while they are still quiet is a delight. I spied this outfit in one of the shop windows. It is so typical of the St.Tropez look. Jeans, I have seen quite a few women wearing the wider style jeans this season. They are teamed here with a shirt casually knotted under a vibrantly patterned jacket. The small bag and layered necklaces complete the look.
Last visit to St.Tropez market
As requested by several of my readers I managed to get quite a few photos of the various stalls before the market got too crowded.
The photo above shows a typical St.Tropez outfit. Jeans with a boho style jacket.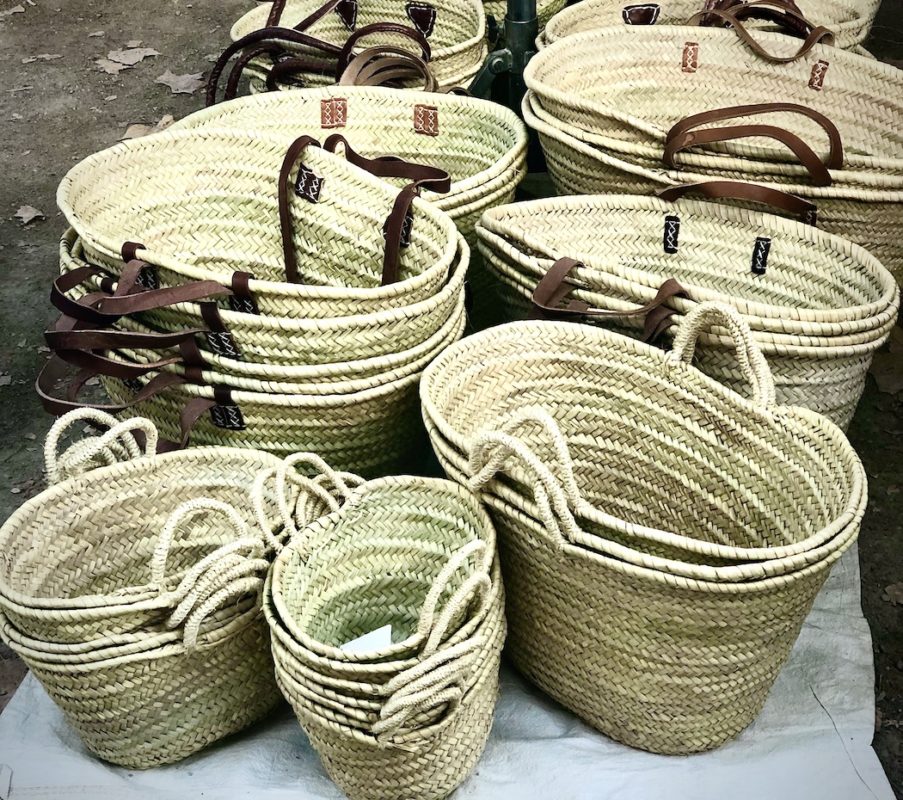 These baskets are so typical of St.Tropez. You see French women carrying them whenever they are doing their shopping. Much more ecological than plastic. None of the vegetables on the stalls are wrapped in plastic. You choose what you want then put them In a brown paper bag which you give to the stallholder to weigh and price. The big supermarkets also operate in the same way. You choose your fruit and vegetables and they are weighed and priced at the checkout.
You can find a good selection of wicker baskets at La Redoute. Etsy also has some excellent ones.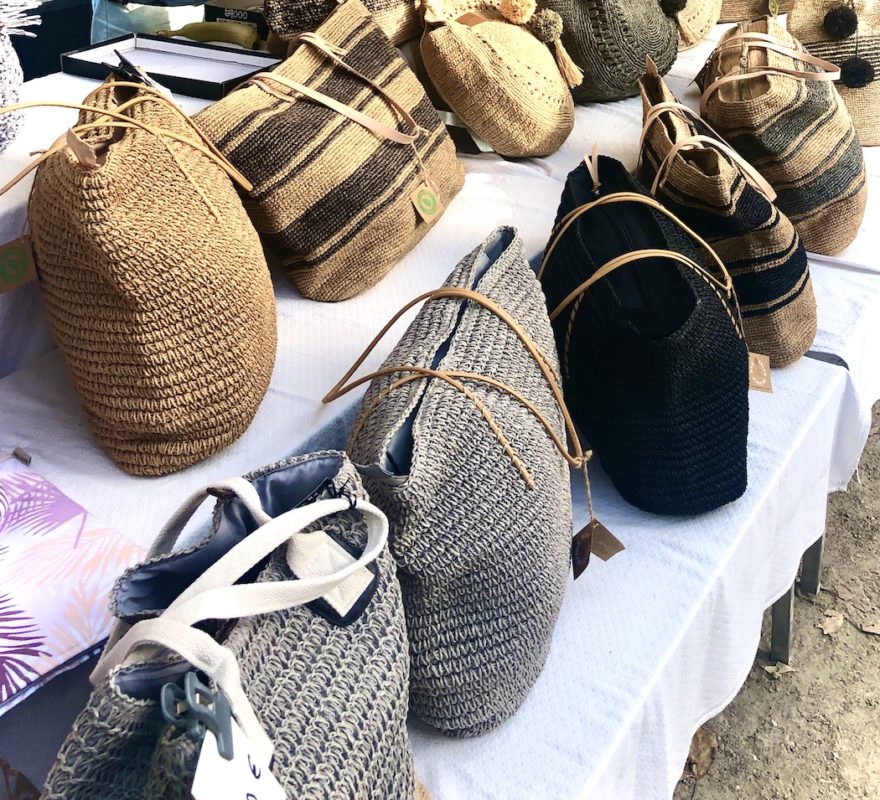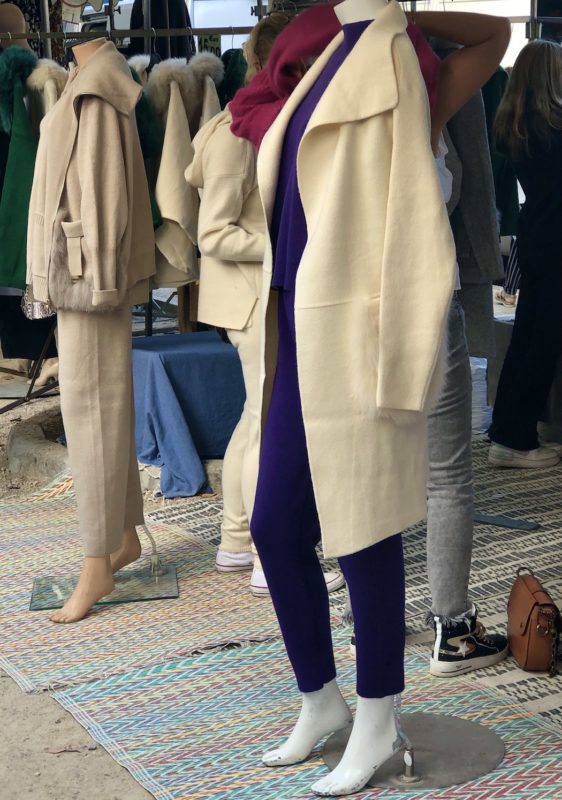 I thought that this stallholder had dressed the mannequin in a very chic way. Simple black trousers and a sweater under a cream coat.
Anthropologie has similar coats.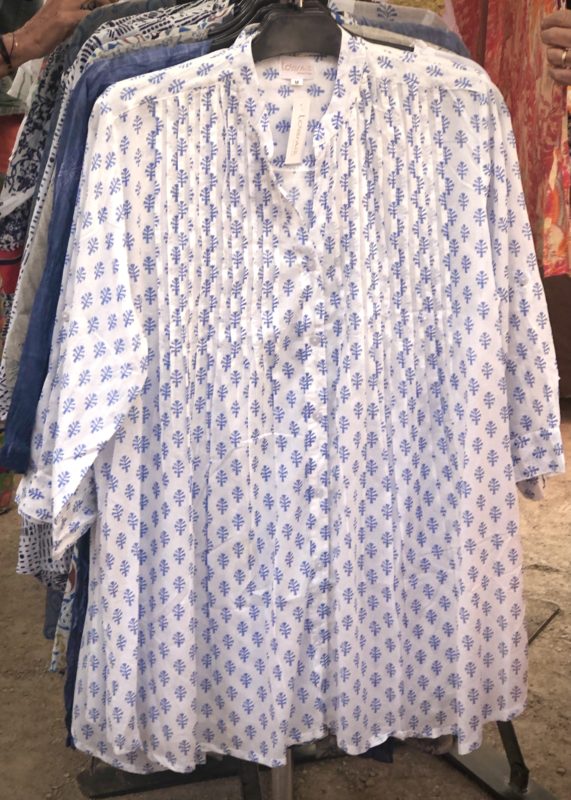 I love this cotton top. So useful with white jeans or trousers in the summer. I did resist as I have quite a few similar ones already and I am trying to pare down my wardrobe.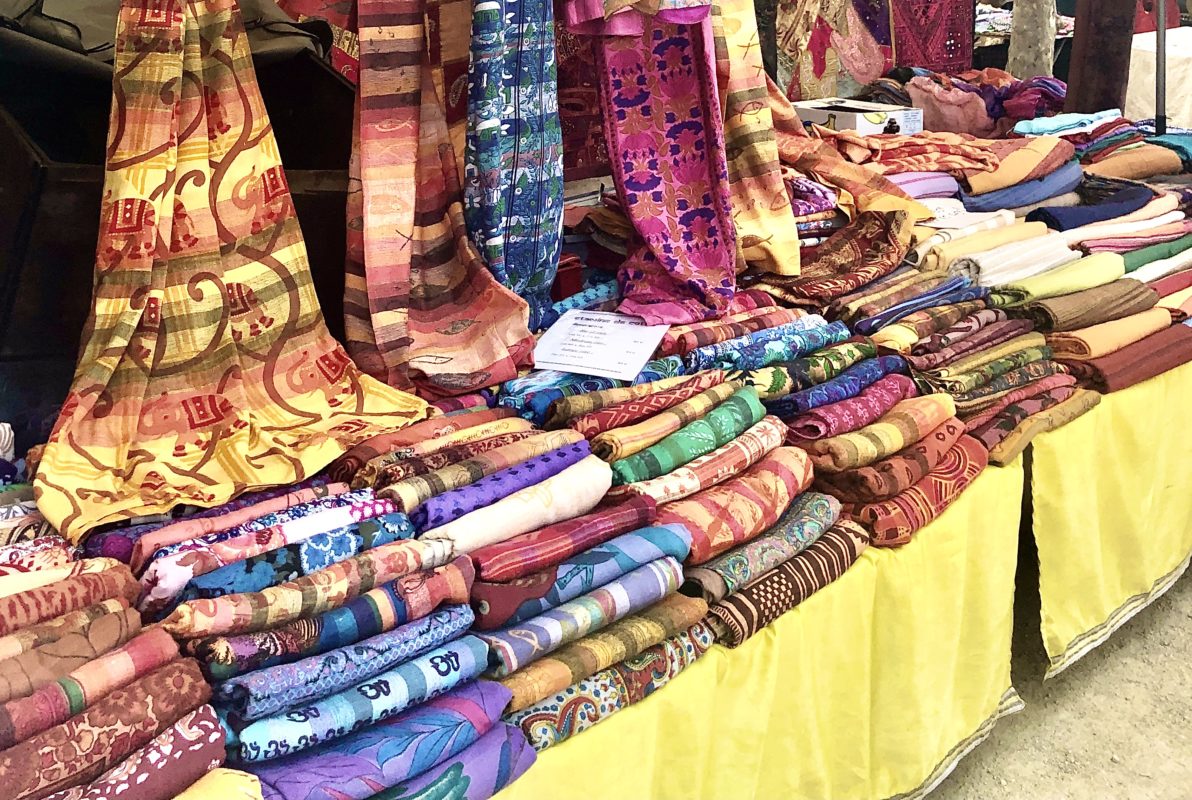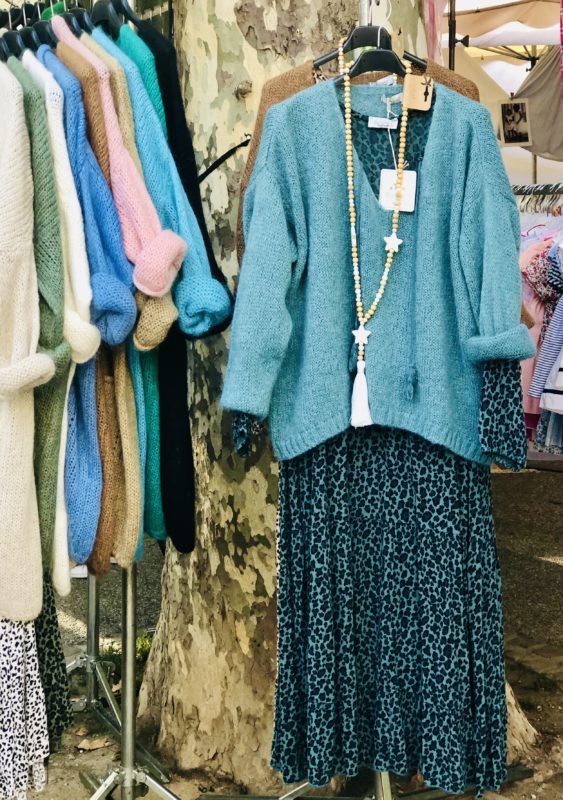 Another chic outfit. Animal print dresses are still very popular and I loved the colour of the sweater. I searched everywhere for tassel necklaces but could not find any for sale. They seem to be only for display purposes. I will continue my search.
If you missed my previous post on the St.Tropez market you can catch up here.
Follow me on Instagram where I will be posting more photos of my time in France.