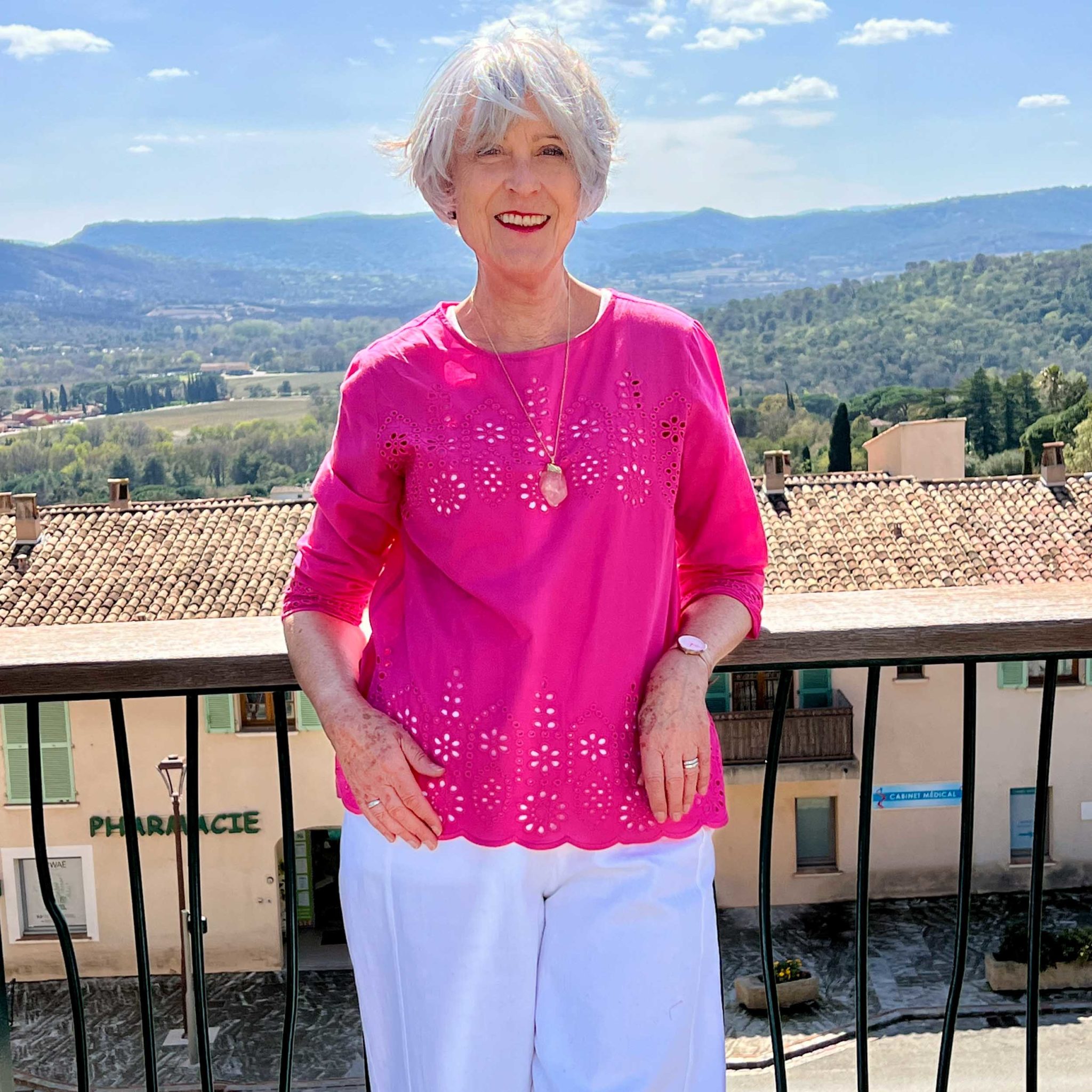 How to get ready for summer with a bright summer outfit. As summer continues to play hide and seek, even here in the South of France. It is difficult to know what to wear. When the sun is shining we want to wear our lighter more summery outfits. Adding some bright colours to an outfit always works. I am an optimist and like to prepare early for those more balmy days to come especially now retailers are not holding large stocks due to the current economic climate. Above I have chosen my two favourite summer colours pink and white. You can always swap the pink for blue, green, orange, yellow or any colour that works for you.
Thank you all so much for your lovely comments on my previous post. It is the first time I have worn such a bright green, glad you liked it. I shall be exploring green a little more in the future. The photographs were shot in the village of Grimaud in The South of France. The light is stunning here. I will pass on your compliments to my friend Dee who has taken these lovely photographs.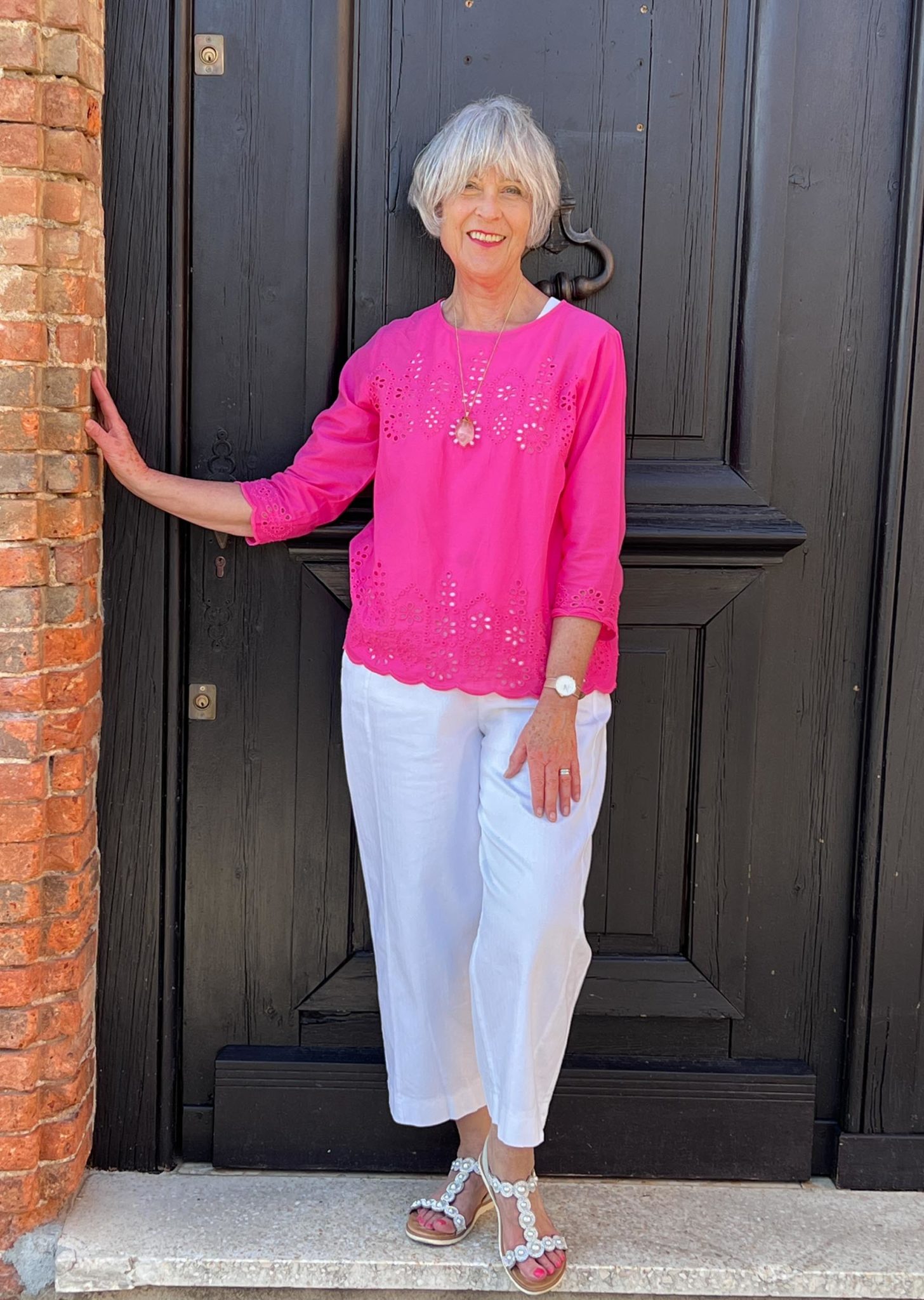 My beautiful broderie pink top is from Cotton Traders (gifted) I have teamed it with the white trousers that I recently bought from Benettononline. More details in previous post. My sandals are from Pavers last year (gifted) similar.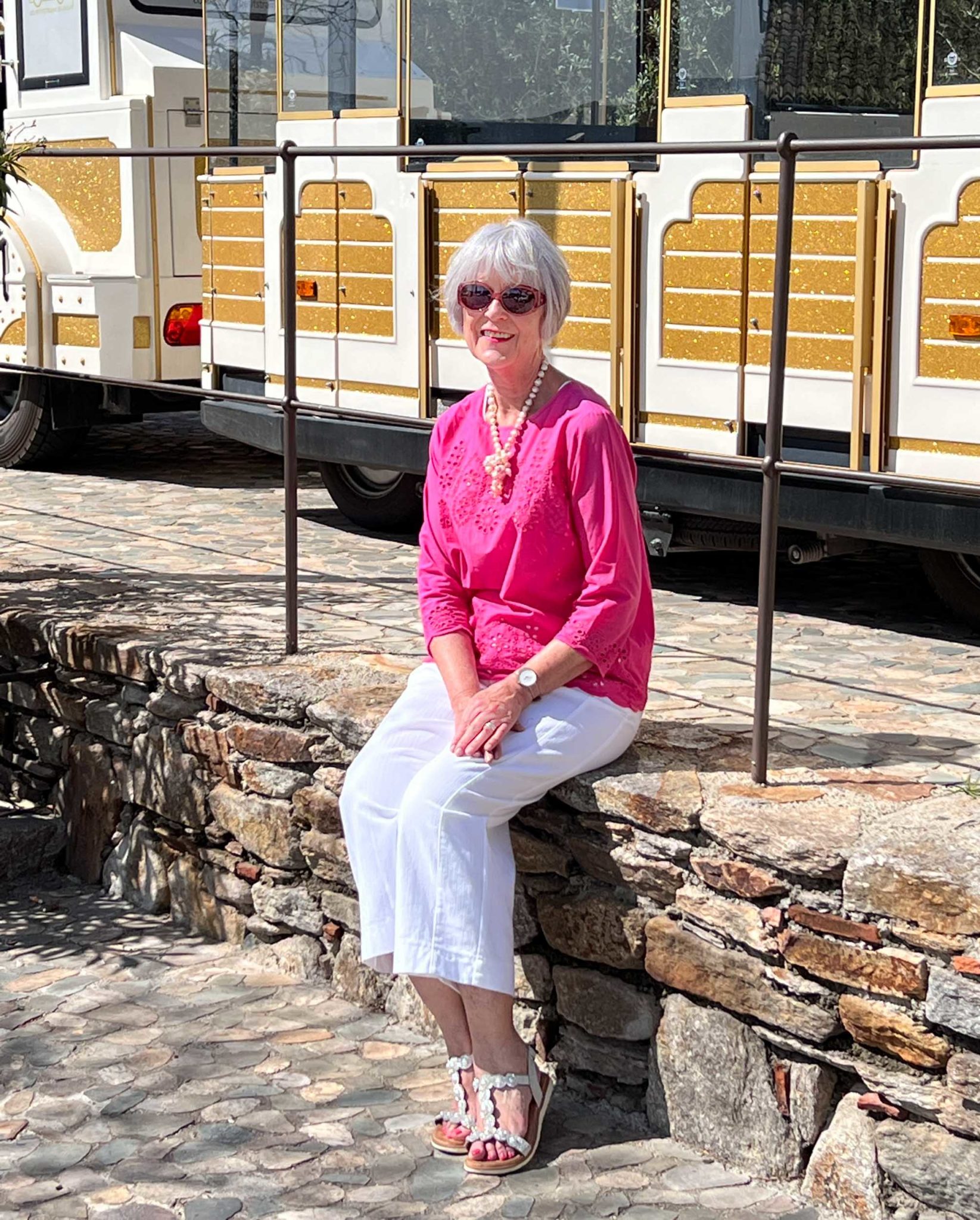 My friend Dee took this photo in the village of Grimaud. You can see "Le petit train" in the background. It is a small tourist train that takes passengers from Grimaud Village to Port Grimaud.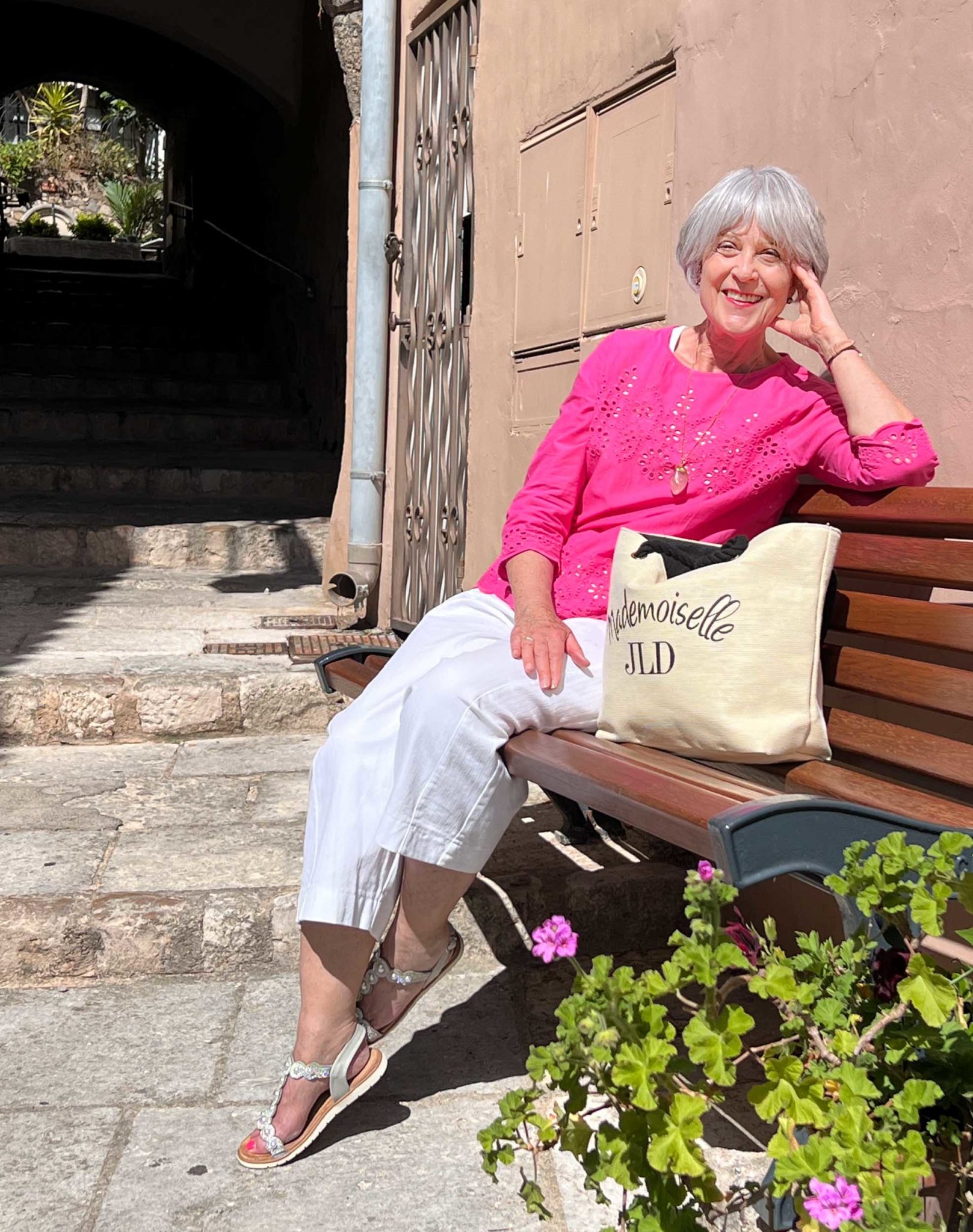 How to get ready for summer with a bright summer outfit:
Selectin of silver sandals:
Several of you enquired about the chunky stone necklace that I was wearing in my previous post. I have done some more research and found that Anthropologie do some excellent ones.
This recent trip to France has been so relaxing, I am feeling refreshed and ready to get back to the UK to continue our search for our "dream house"!