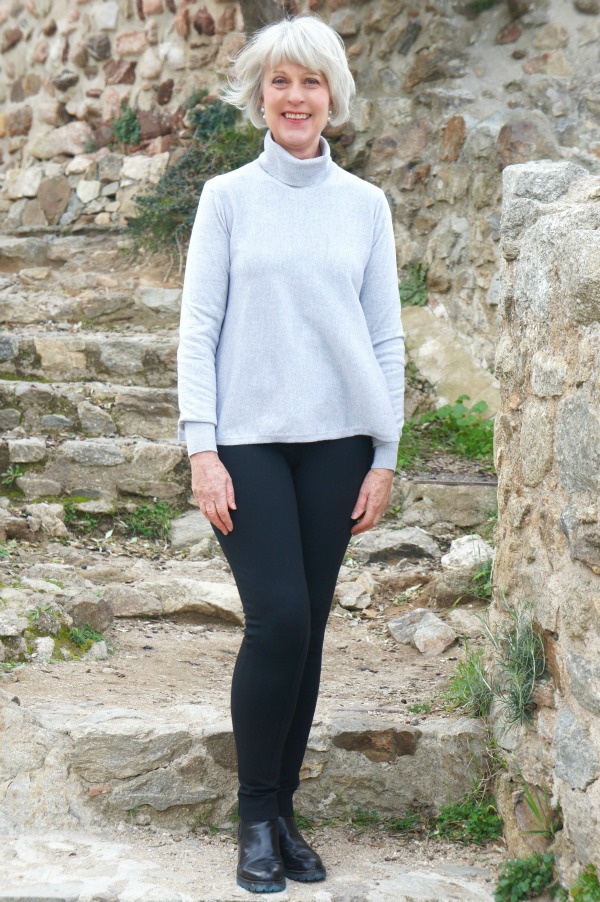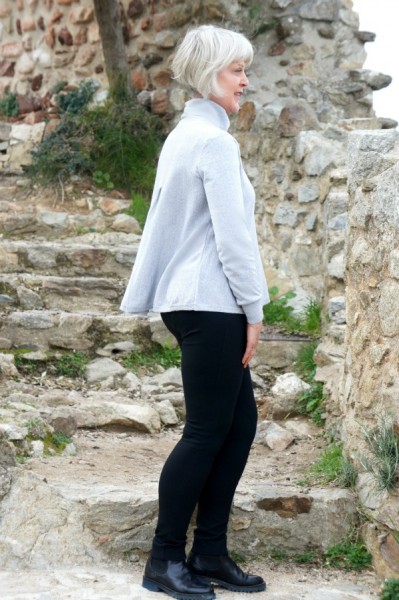 Flattering style sweaters.
Over the last few years I have been clearing out my waist hugging sweaters. Slim style sweaters are just not working for me anymore. They tend to cling in all the wrong places. There is nothing worse that that slight roll round the middle.
I am roughly the same weight as I always have been. It is just that the pounds/kilos seem to have mysteriously redistributed themselves. I still have a small waist to hip ratio yet my stomach is definitely no longer flat despite my valiant attempts with pilates. Apparently this is the only area in the body that we are able to store oestrogen after the menopause. Although to the best of my knowledge my hormones left the premises some years ago.
Back to the subject of sweaters I have taken advantage of the MeandEm sale, they do great trapeze style sweaters so I purchased this grey swing back sweater that I am wearing above. I normally wear slightly longer line styles but am short of sweaters that work with jackets. This one is ideal.
Photos taken by Mr.P in the ruins of the medieval chateau in Grimaud.
ALTERNATIVE SWING SWEATER STYLES