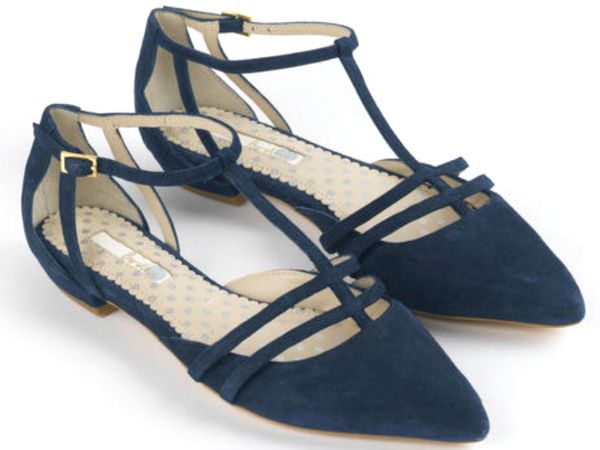 Every woman loves a new pair of shoes.
There is nothing like a new pair of shoes to cheer us up. Towards the end of summer our wardrobes may be getting a little bit jaded. I know mine is. Although I am all for forward planning I am not quite ready to buy a thick wooly jumper or a winter coat.
A new pair of shoes that can be worn now and also through into autumn, before it is time to get our boots out of storage, is the perfect solution.
T bars seem to be the most popular style at the moment. They are very versatile as they can be worn with trousers, skirts and dresses.
My only conundrum is which pair to choose. I think will opt for the Boden navy suedes.
Top image Boden strappy flats