I come from a long lineage of "rowers" therefore Henley Regatta is an annual pilgrimage and family gathering. This year will be no exception. We have met for our picnics as a clan on the same patch of grass in the Leander car park for over 100 years. Come rain or shine, umbrellas and wellies or linen dresses and boater hats we will be there.
I usually leave my choice of attire till the last moment. Don't forget that here in the UK we are obsessed with the weather. The dress code to the Stewards' enclosure is extremely strict. I reckon that the security guards at the entrance carry tape measures to check that skirts cover the knee should there be a dispute.
Quote from their webite:
Ladies are required to wear dresses or skirts with a hemline below the knee and will not be admitted wearing divided skirts, culottes or trousers of any kind. Similarly, no one will be admitted to the Stewards' Enclosure wearing shorts or jeans. Whilst not a requirement, it is customary for ladies to wear hats.
If you would like to read more about the history click here
sun protection compact for touch ups lipstick sunglasses Dress from a selection White jacket bag pumps from a selection hat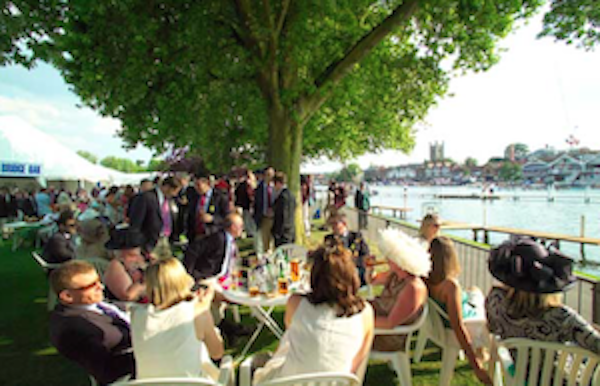 Pimms – The traditional drink at Henley