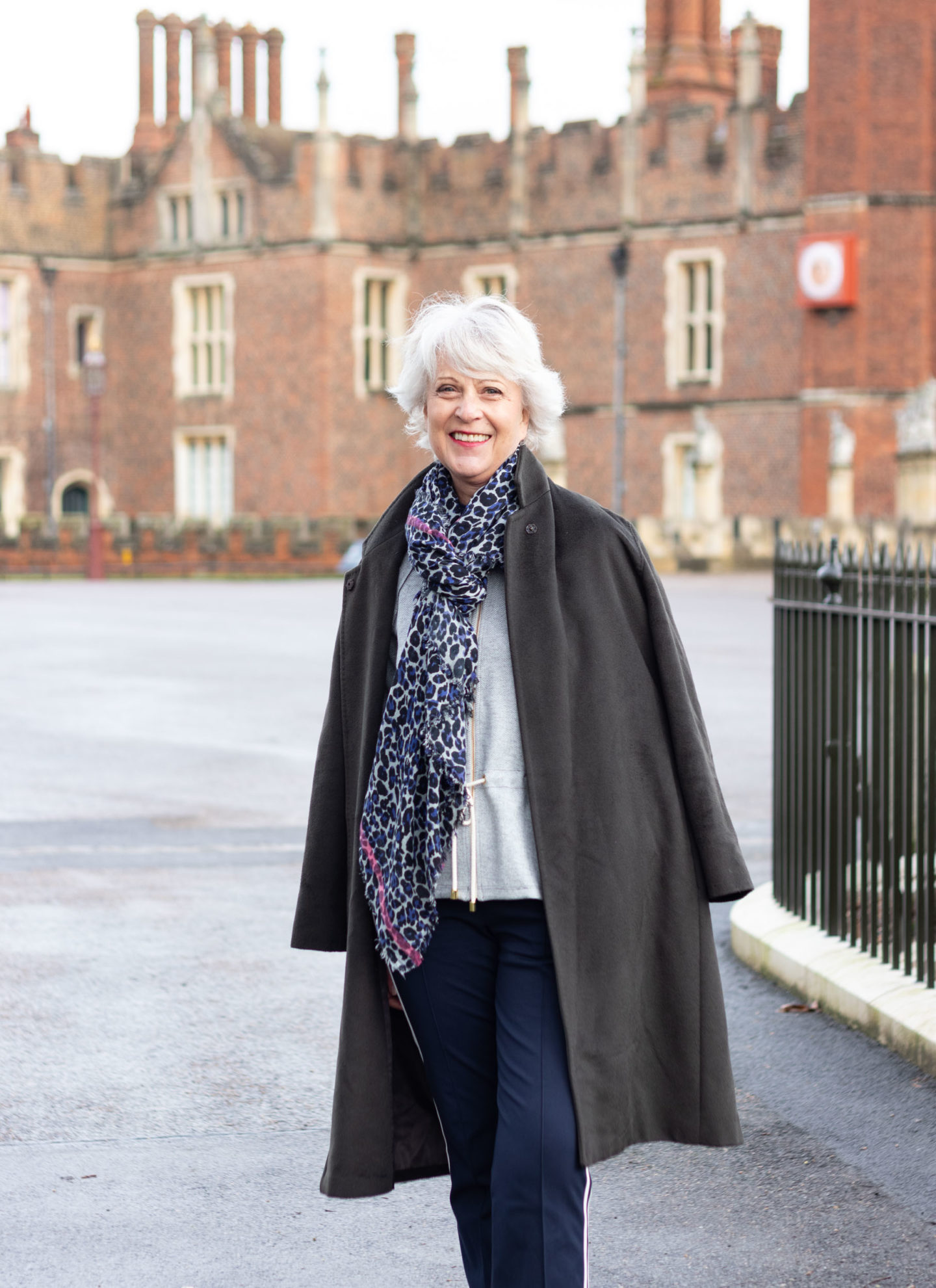 A classic good quality coat never goes out of fashion. I have owned this cool brown Max Mara coat since the mid-90s. I remember buying it in the sale in their boutique in Richmond, Surrey. It seemed incredibly expensive at the time, even in the sale yet cost per wear over the years I think that I must be in credit. It was originally much longer and had a tie belt, which I still have but prefer to style it without. I had it shortened a few years ago and had a large press stud attached to the collar so that I can wear it closed if I want to. Here is how I wore it on a previous occasion.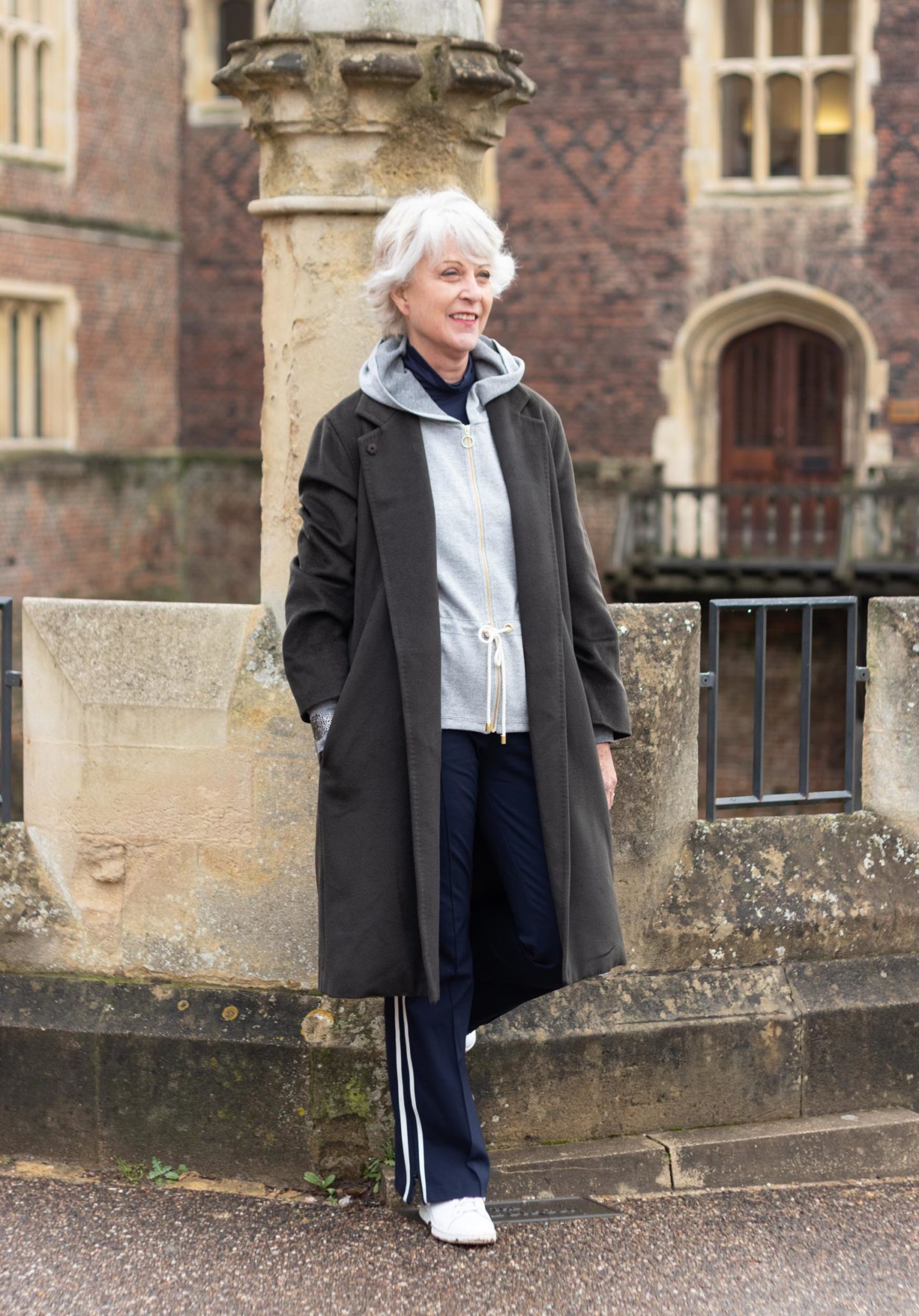 I used to wear it for formal business meetings, first impressions count and when you meet a potential client you are normally, at least in the UK, wearing a coat. My lifestyle has changed considerably since then and so has accepted dress codes. I now style my formal coat with more casual outfits in my wardrobe.
One new piece that I have added to my wardrobe recently is this casual herringbone hoody from MeandEm. Now sadly sold out. It definitely adds a more laid back look to the coat. My side stripe trousers are a couple of years old from MeandEm this years version.To complete the sporty look I have added my tried and trusted Adidas Stan Smiths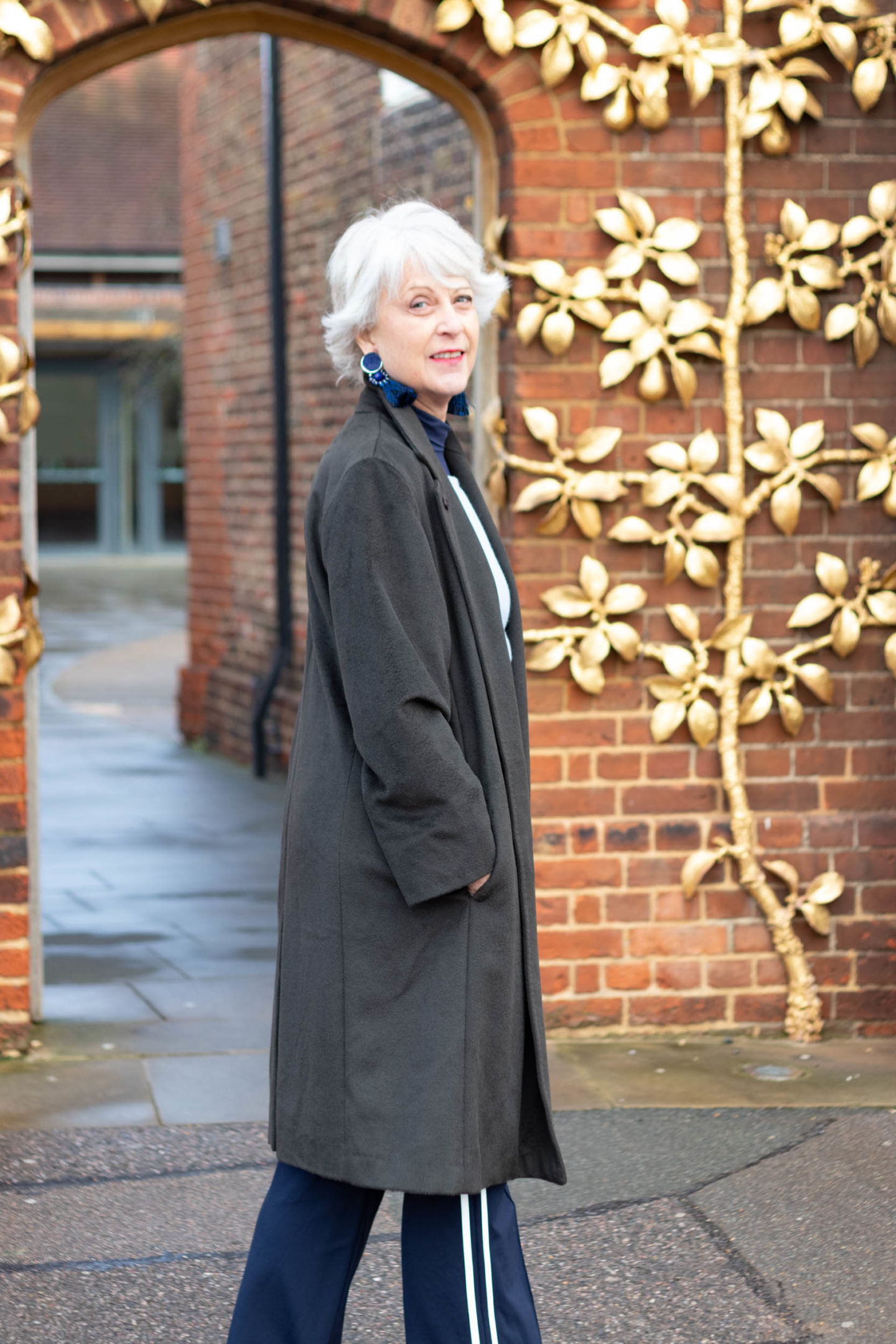 My fun earrings are from St.Tropez market. Similar US and UK
Anatomy of my outfit: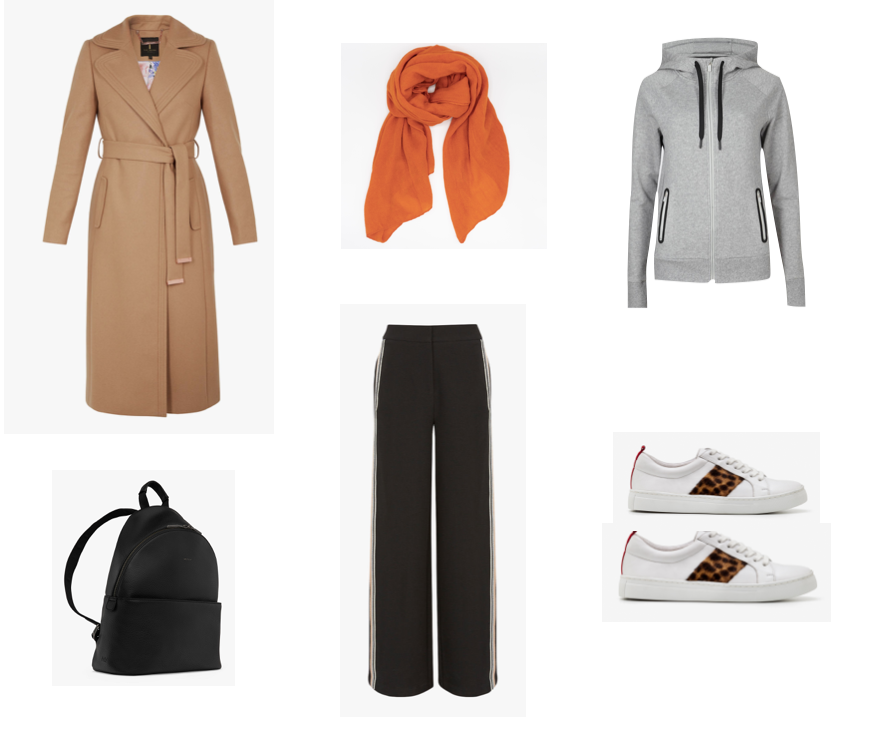 Classic camel wrap coat JohnLewis&Partners / orange wool scarf St.Tropez market / grey hoodie MarksandSpencer / black backpack JohnLewis&partners / Side stripe trousers JohnLewis&partners / Leopard trainers Boden.
All photographs taken by Laura Hines. Follow her on Instagram