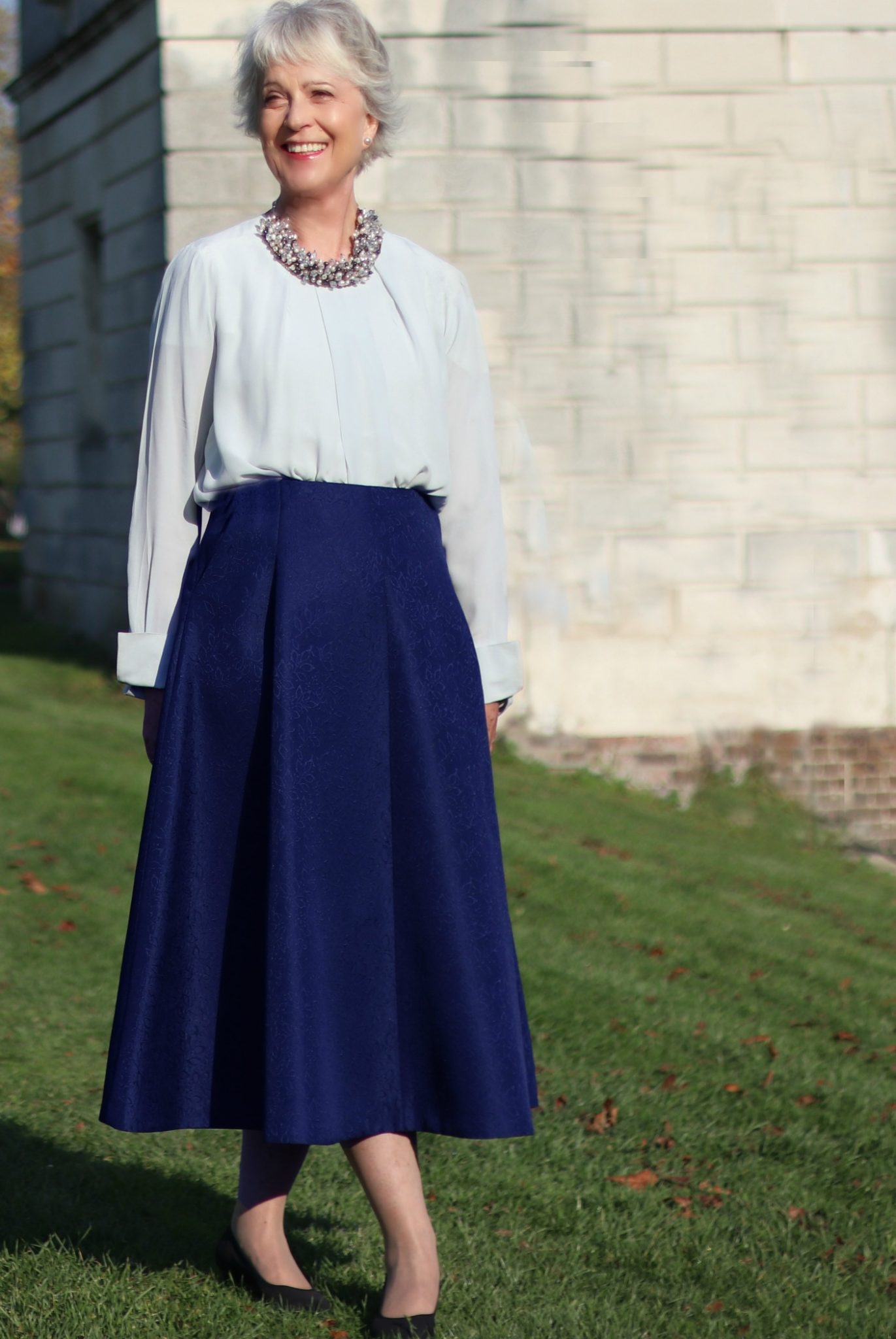 The party season is nearly here. I don't attend as many social events, such as the office party etc, as I used to. I prefer to spend time with close friends and family at this time of year. However, I do like to dress up. I keep my outfits simple and add glamour with the addition of jewellery and accessories.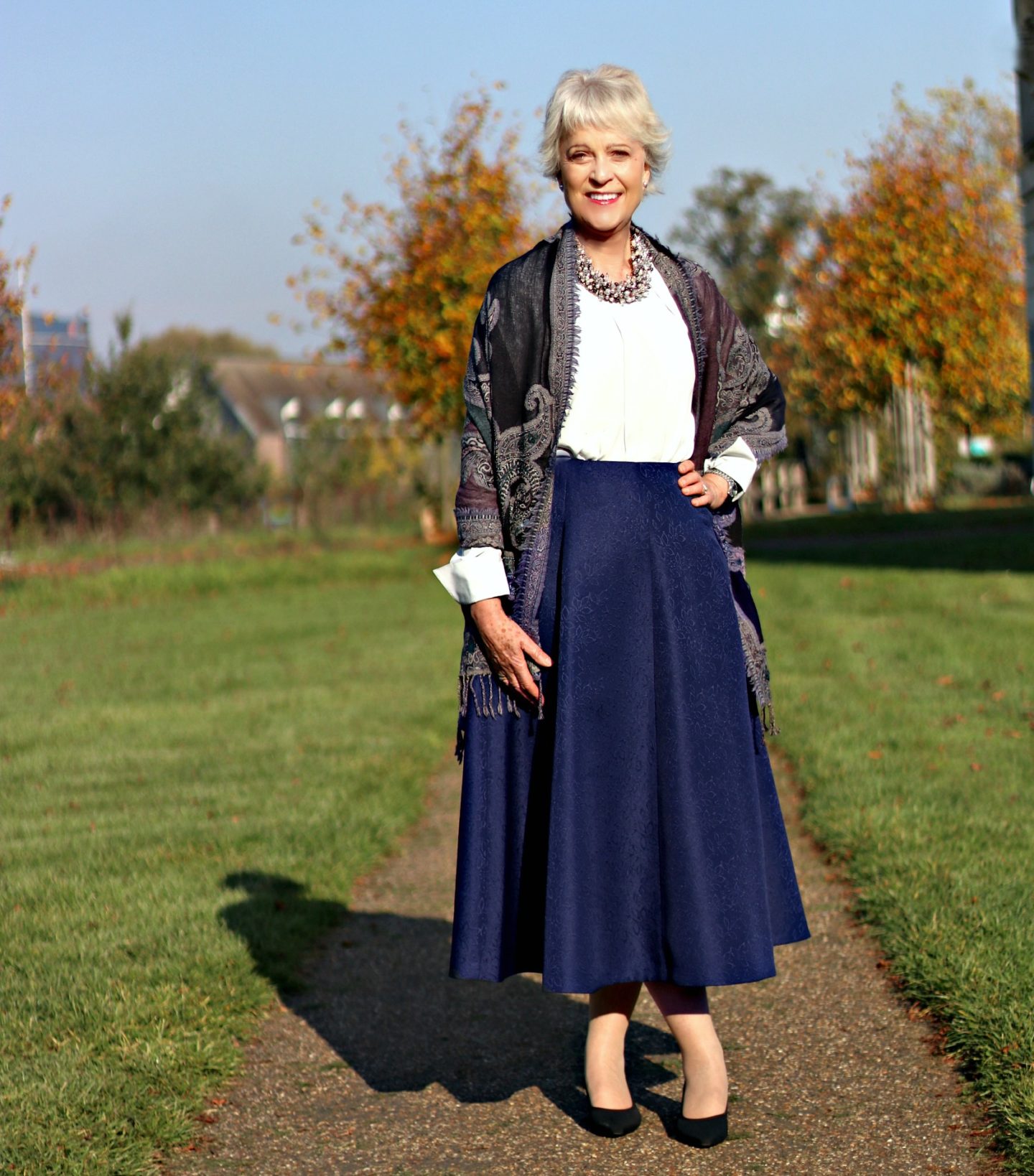 The shape of this skirt reminds me of the Dior "new look". Maybe I brought it out of my wardrobe again as I was so inspired by the Dior exhibition I visited recently on my trip to Paris in October. You can see some of the photos I took at the exhibition here.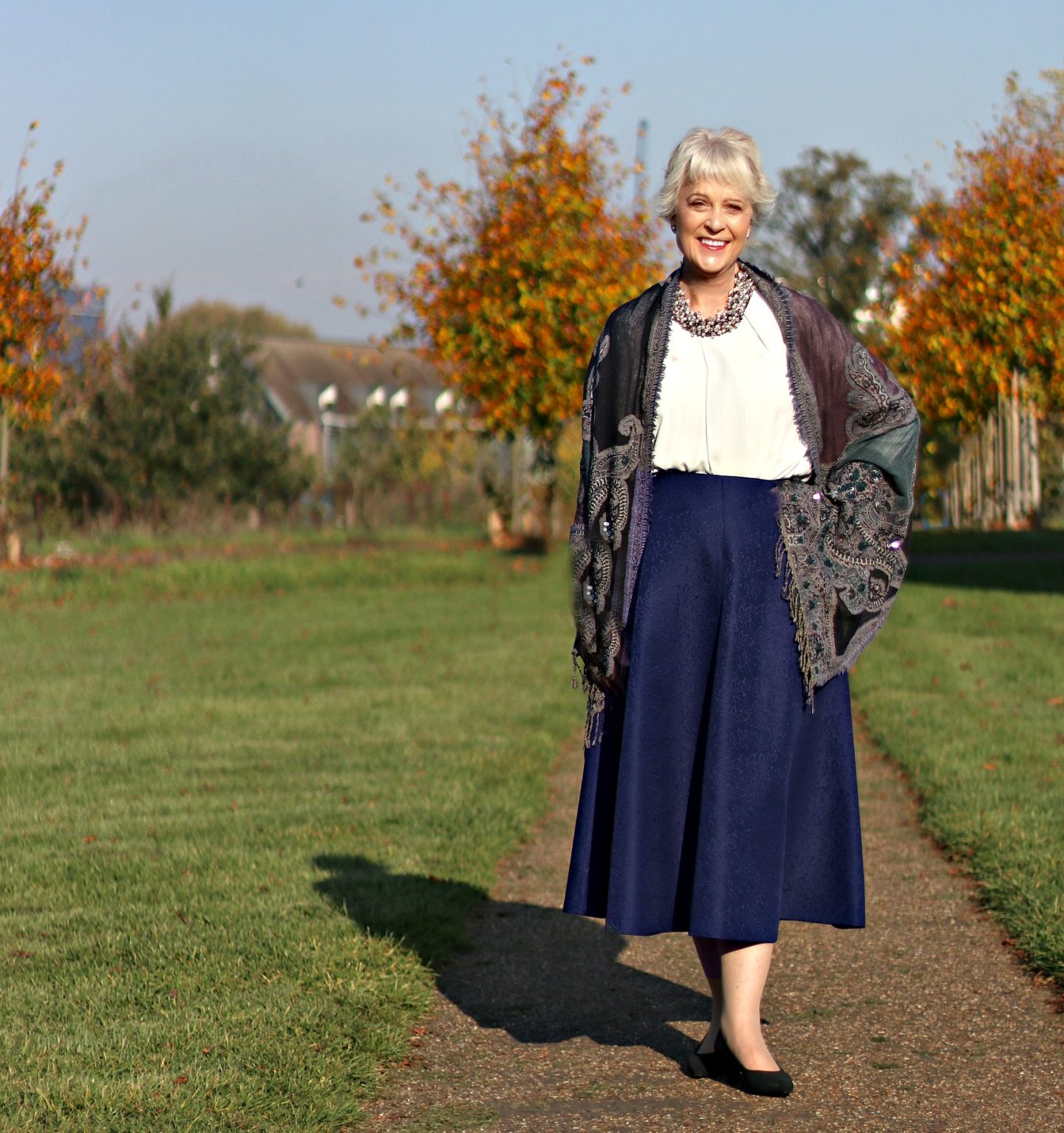 I have always loved this shape as it works for my small waist to hip ratio. A straight skirt, which is supposed to be in every woman's capsule wardrobe but not in mine, does not suit me. I do not adhere to the rules, I prefer to choose shapes that flatter my figure. I agree that this style may not work for everybody, so I have shown a variety of options at the bottom of this post.
See how I adapted this skirt for a family party this summer here.
My embroidered shawl is from East. I have had it for about six years now and wear it often. They still do similar shawls and embroidered scarves. Etsy also has some stunning examples of embroidered shawls.
I bought my necklace in France. Similar statement crystal/pearl necklaces on Etsy.
Photos were taken at Syon Park in West London by Laura Hines. She has perfectly captured my sumptuous velvet jacket. Follow her on Instagram.
EVENING SKIRTS:
ETHNIC SHAWLS:
If you are still searching for that elusive Christmas gift I have opened my shop and divided my suggestions into categories. This has helped me with my planning. You too could find it useful.
GIFTS FOR WOMEN BEAUTY GIFTS GIFTS FOR MEN GIFTS FOR CHILDREN