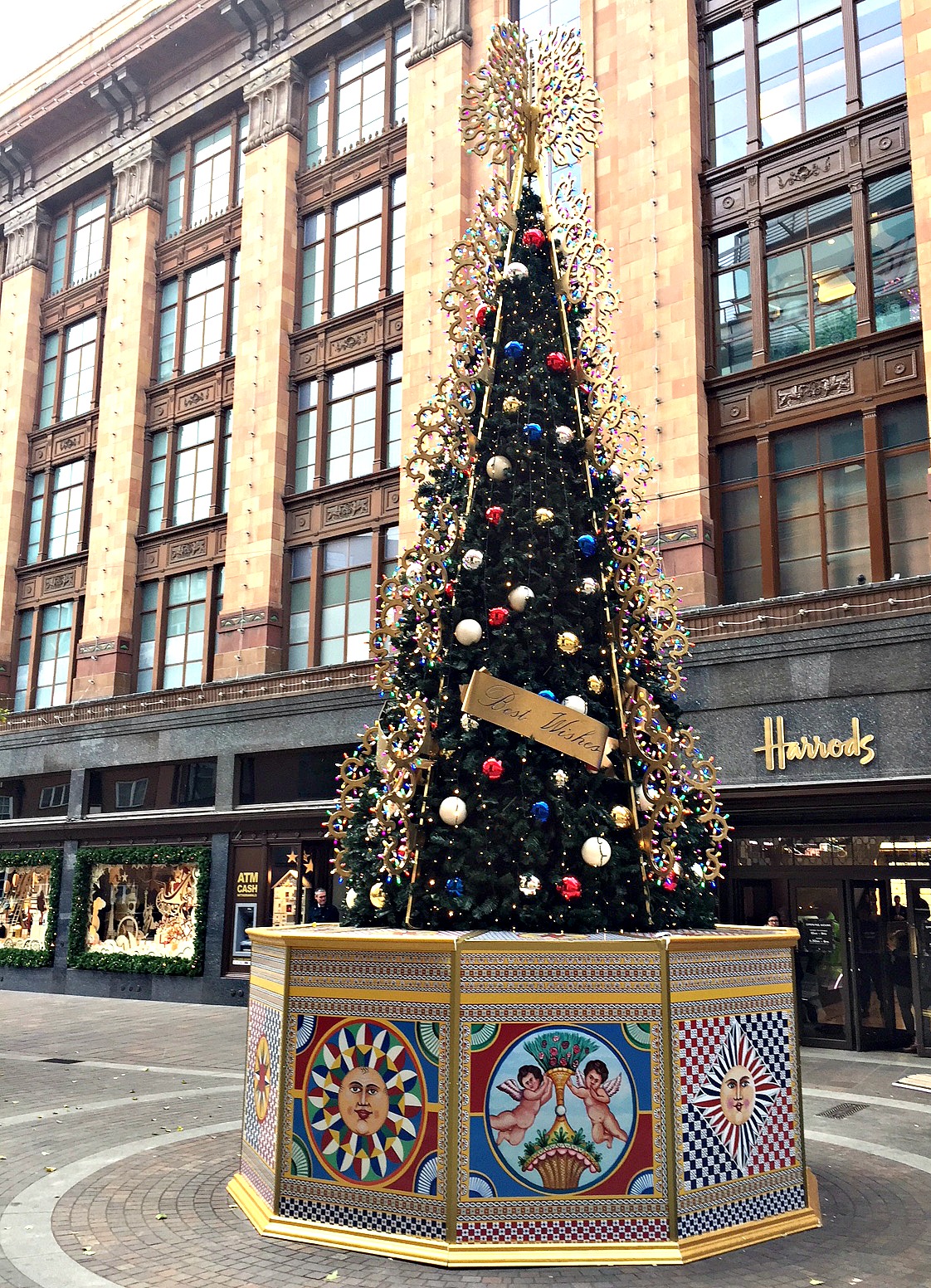 Christmas shopping is in full swing. The stores in London are decked in holly and tinsel. The street decorations are up and the fairy lights are twinkling in the dusk.
Gift shopping can sometimes feel like running a marathon. We need to be well prepared, well organised and have the stamina to enjoy the festive season. I am nearly there. I have already purchased most of my gifts for family and friends. I still have a few to go.
If you are still in the race I have put together some ideas that may inspire you.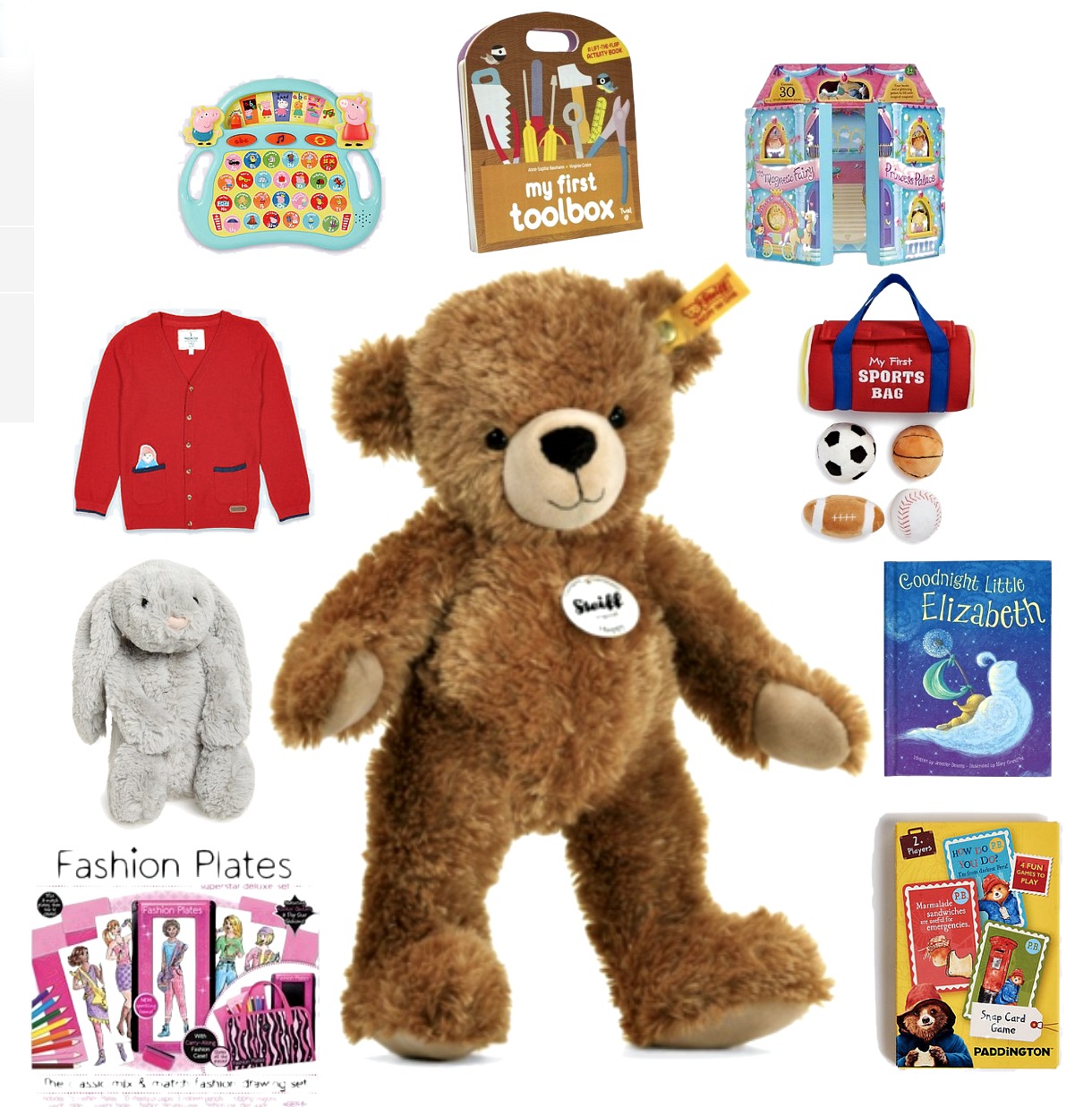 I love to buy gifts for the "little people" in my life. My three small grandsons. They like games and puzzles and the latest craze this year "BOTS". Don't ask me exactly what these Bots do. I will find out on Christmas day.
DETAILS FROM TOP LEFT:
M&S Peppa Pig alpha phonics // Nordstrom toolbox // M&S Princess palace // Nordstrom sports bag play kit // Nordstrom personalised book // M&S Paddington cards // Nordstrom fashion plate activity // Nordstrom bashful bunny // M&S red cardigan.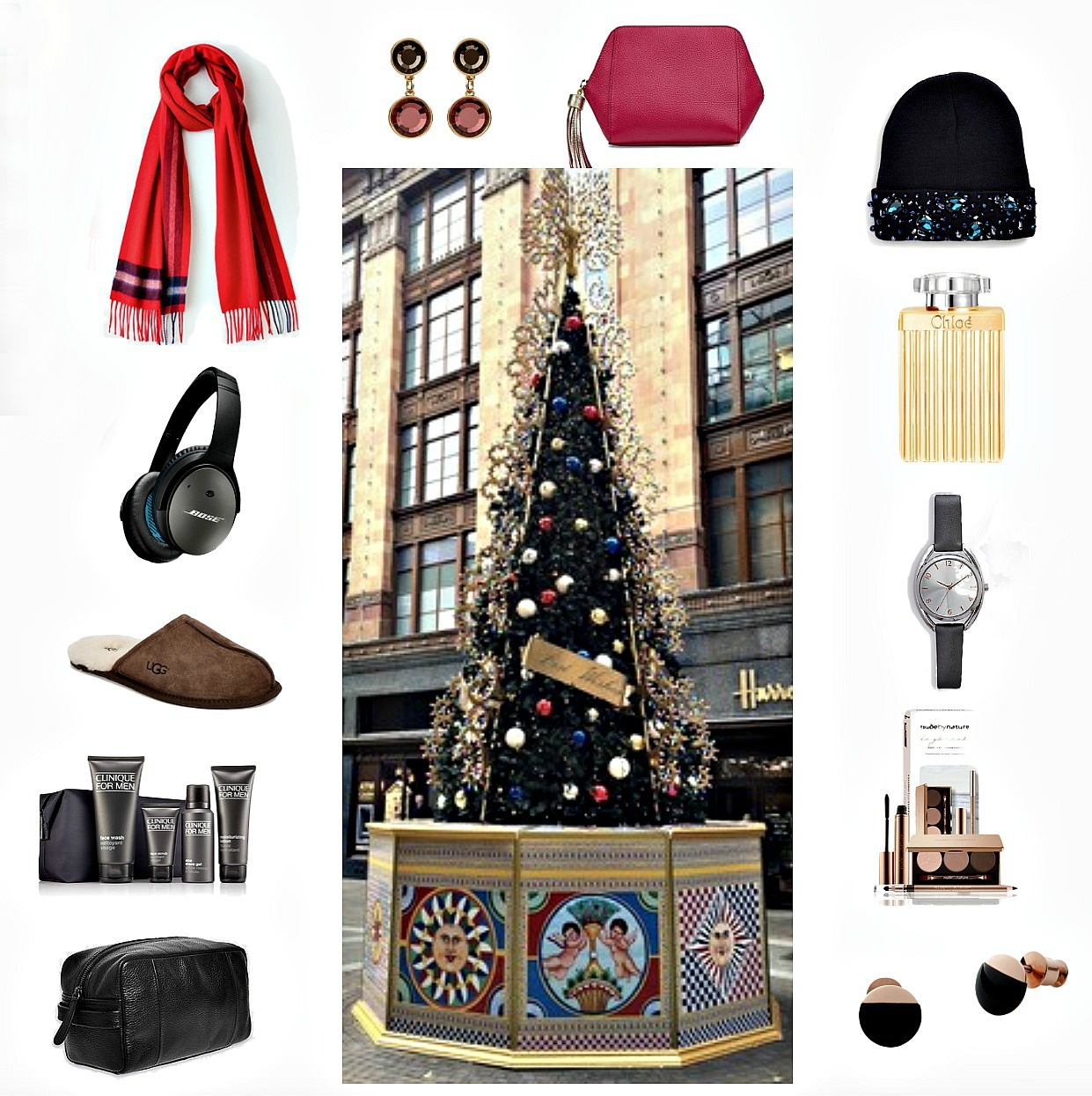 A few ideas for female friends and relatives. Visit my Christmas gift shop for further ideas.
DETAILS FROM TOP LEFT:
Boden men's cashmere scarf // Hobbs earrings // Hobbs pink cosmetic bag // Nordstrom crystal bead hat // Chloe perfume shower gel // M&S strap watch // Nude make-up gift set // John Lewis onyx stud earrings // M&S leather washbag // Nordstrom men's skin care set // Nordstrom suede slippers // Nordstrom headphones.