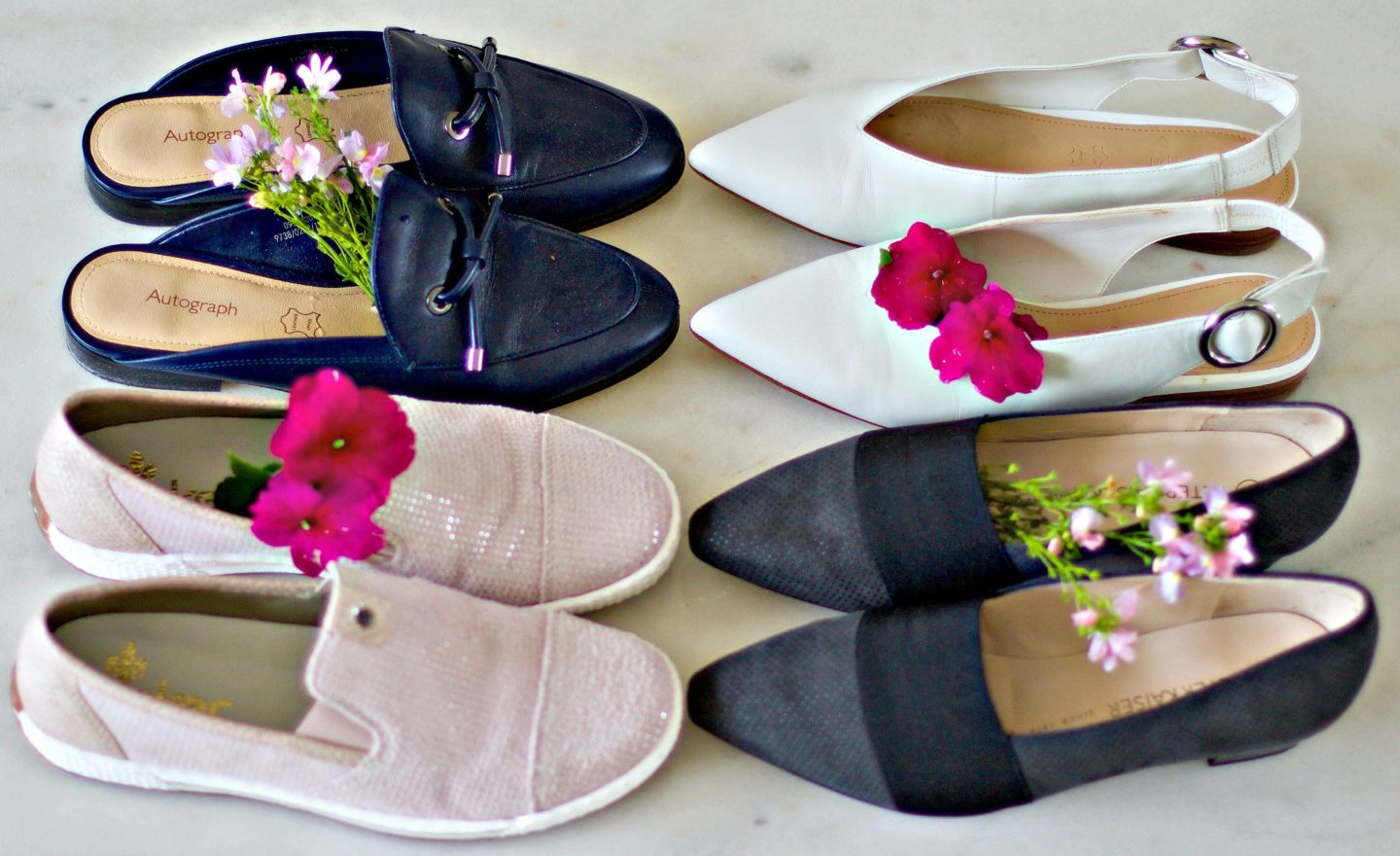 Finding comfortable summer shoes can be challenging. Summer is one of the hardest times to keep our feet cool and comfortable. Choosing shoes that fit well and suit our lifestyles is incredibly important. Manufacturers are waking up to the fact that we need shoes that are smart, on trend and that we can easily walk in. A new pair of shoes can lift our spirits and put a smile on our face. However a painful blister can do the reverse and ruin our day. Especially if we are on holiday and exploring the local beauty spots.
Increasingly, the gap between sensible and chic shoes is narrowing. Mid heels, mules and flats have never been so acceptable.
These are some of the styles I have been wearing this year.
So far this summer (fingers crossed) I have not suffered from one blister. I choose my footwear carefully. I tend to wear socks, footsies or trainer socks with my sneakers. I find that this helps to prevent blistering.
When it is warm feet swell. Make sure your shoes can accommodate this extra size. The best time to buy new shoes is late in the afternoon. I have heard surgical spirit rubbed over the feet and between the toes can help prevent feet getting too sweaty. I have not tried this however I find a fine dusting of talcum or foot powder helps.
Sandals that are completely flat can put a lot of pressure on the balls of your feet, especially the joint of your big toe. This can make your feet feel tired at the end of the day. I have a pair of orthotics which I sometime slip into my flats (obviously you can't do this with sandals).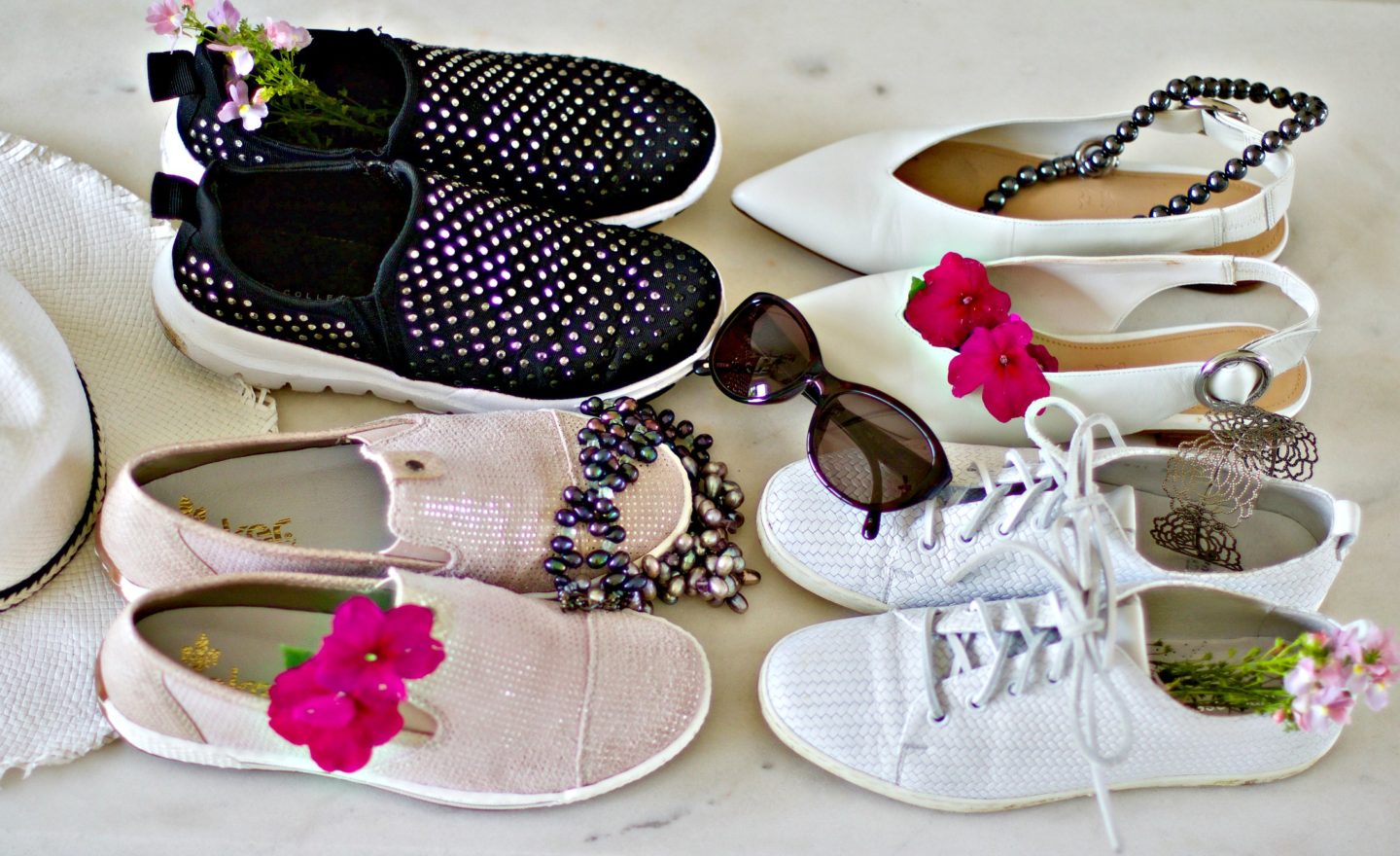 More comfortable shoe styles:
My favourite and most comfortable shoes are Paul Green. They are not that easy to find here in the UK. Luckily the small shoe shop in our village occasionally stock a few of their styles.
These two sites have a good selection Paul Green shoes at Nordstrom Paul Green shoes at Zappos