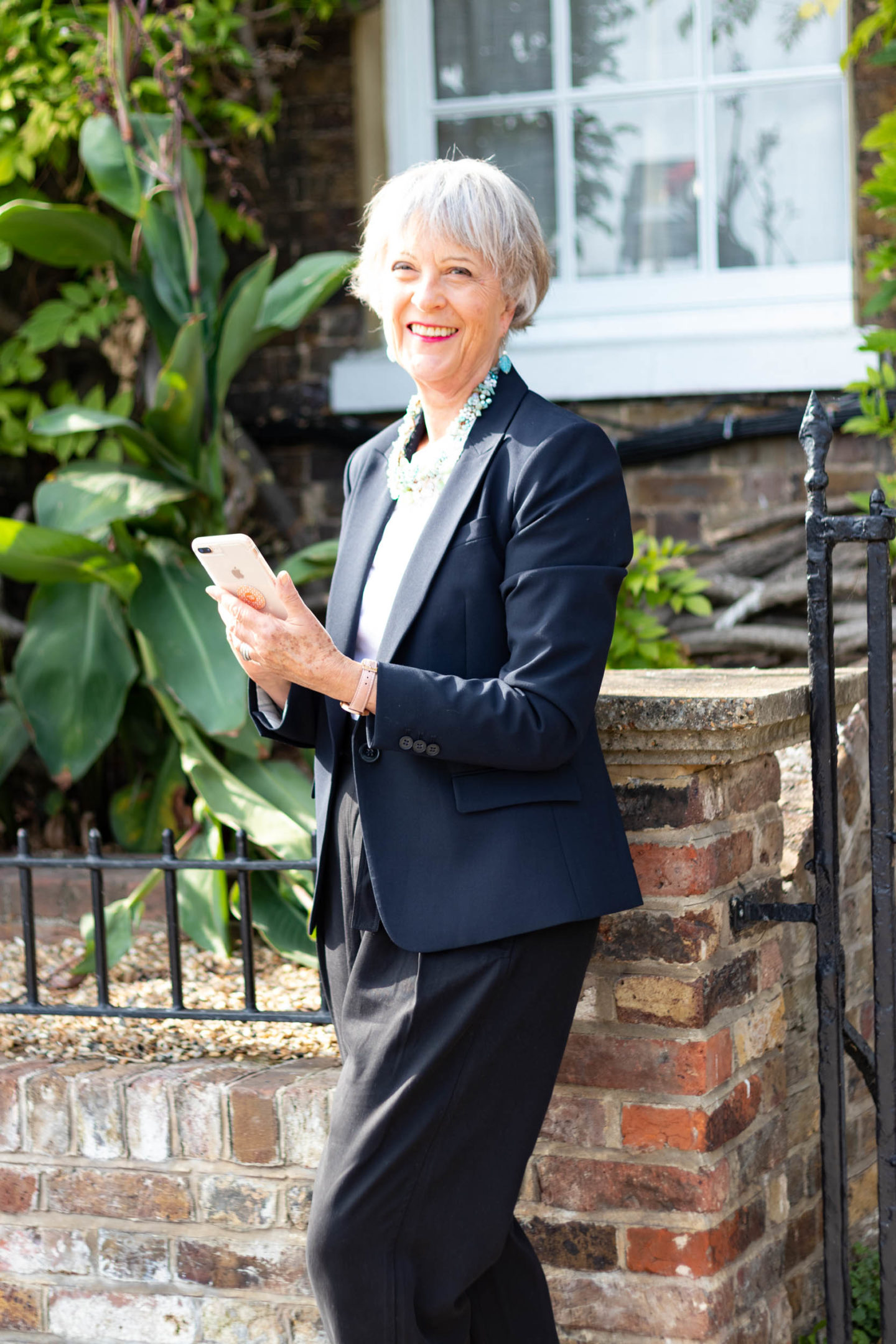 There has long been a debate about whether it is ok to team navy with black. Personally I like the combination. Unless you buy a suit you can sometimes find that if you team navy with navy the two navies are differing tones, especially if you are combining different fabrics. I often wear a navy top with a pair of black trousers Here I have decided to wear a classic navy jacket teamed with casual black trousers.
If you have been a reader of my blog for some time you will probably recognise the above jacket. It is a real classic and has been a staple in my wardrobe for some years. The jacket made its first appearance in 2016 (gosh my hair looked different then) and recently this Spring teamed with a pair of joggers. It is by Theory. I remember at the time thinking that it was very expensive. Cost per wear it has definitely been well worth the initial outlay. The same style is still available here and here.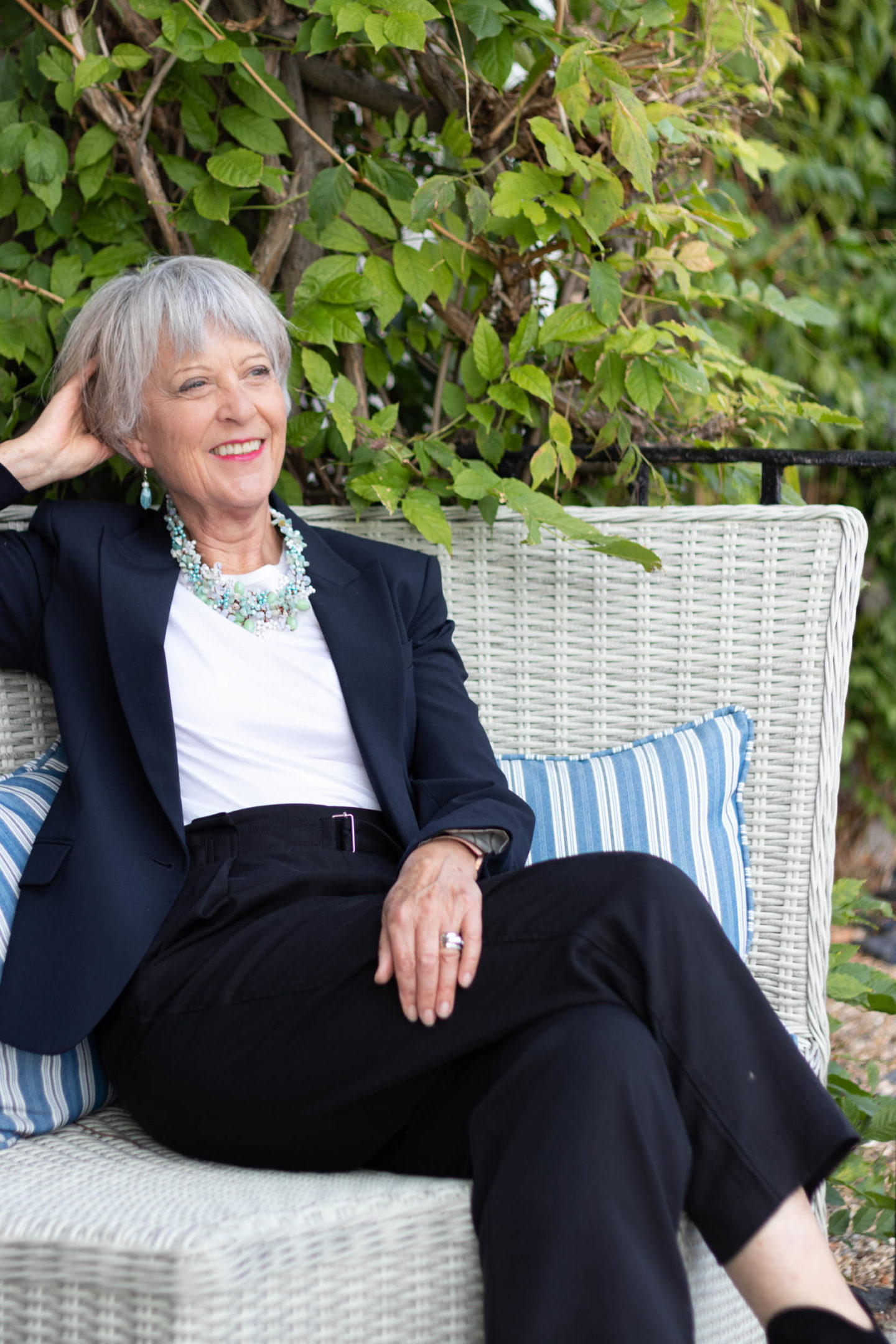 I have updated my look by teaming my jacket with a pair of modern style trousers from Arket. I have a similar style in beige which I wear in summer. They are a straight cut relaxed style with a soft elasticated waistband and frond belt detail with ring closure. They are made from Lyocell which is a biodegradable fibre made from wood pulp.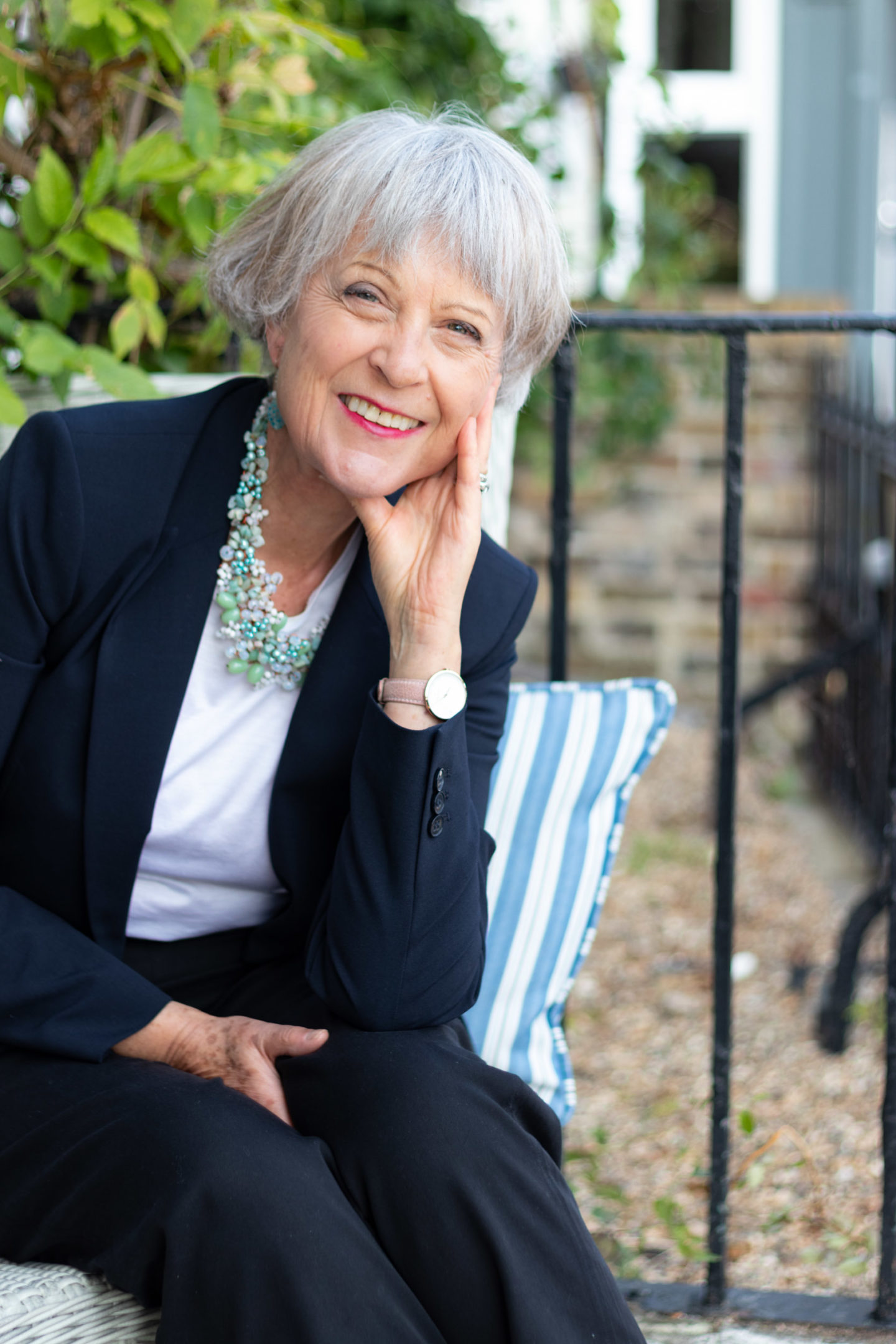 My green bead necklace is from Shop at Chicatanyage (also available in pink and cream). Watch with a pink strap is Infinity in rose gold from Nordgreen.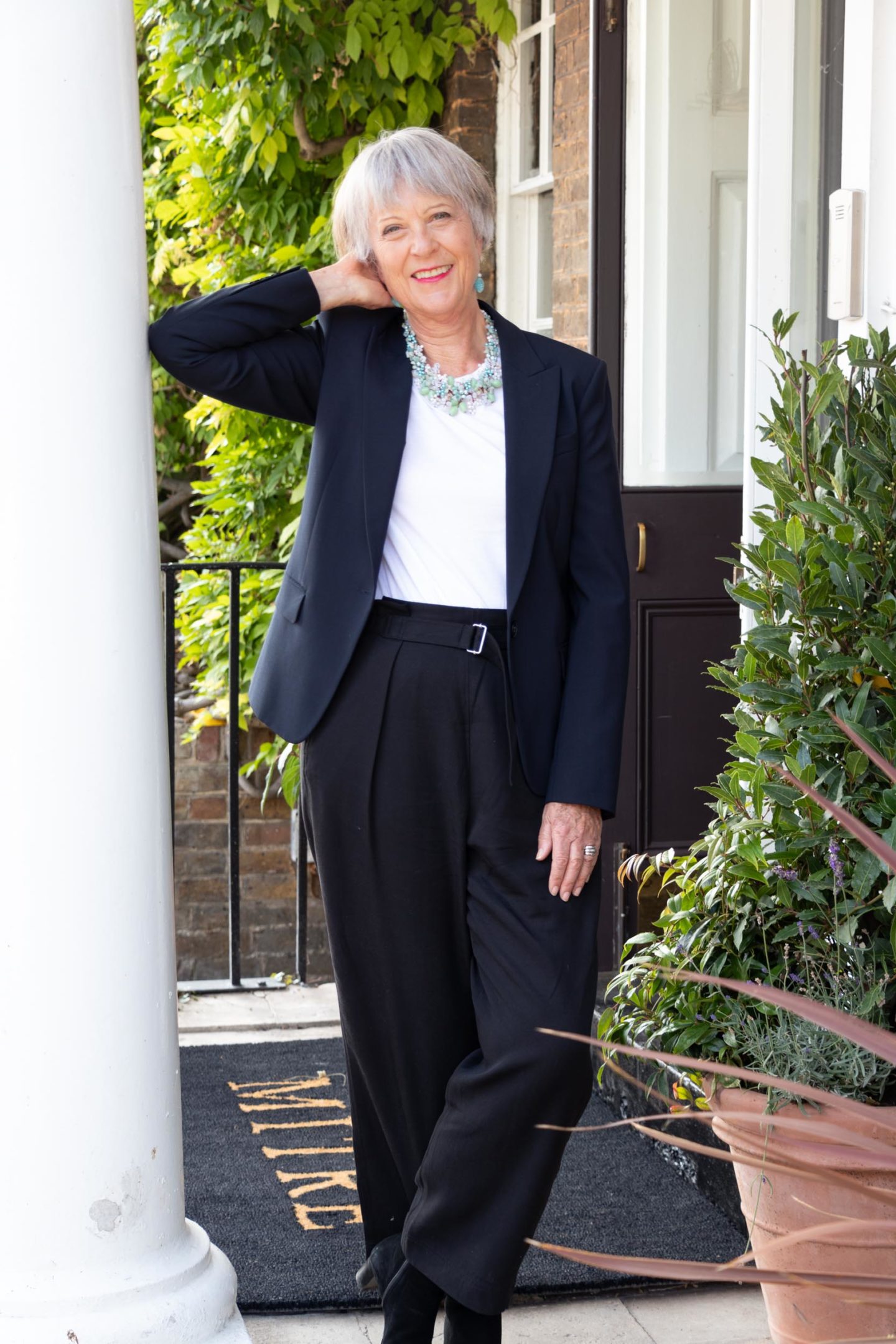 A classic navy jacket teamed with casual black trousers for as smart casual look.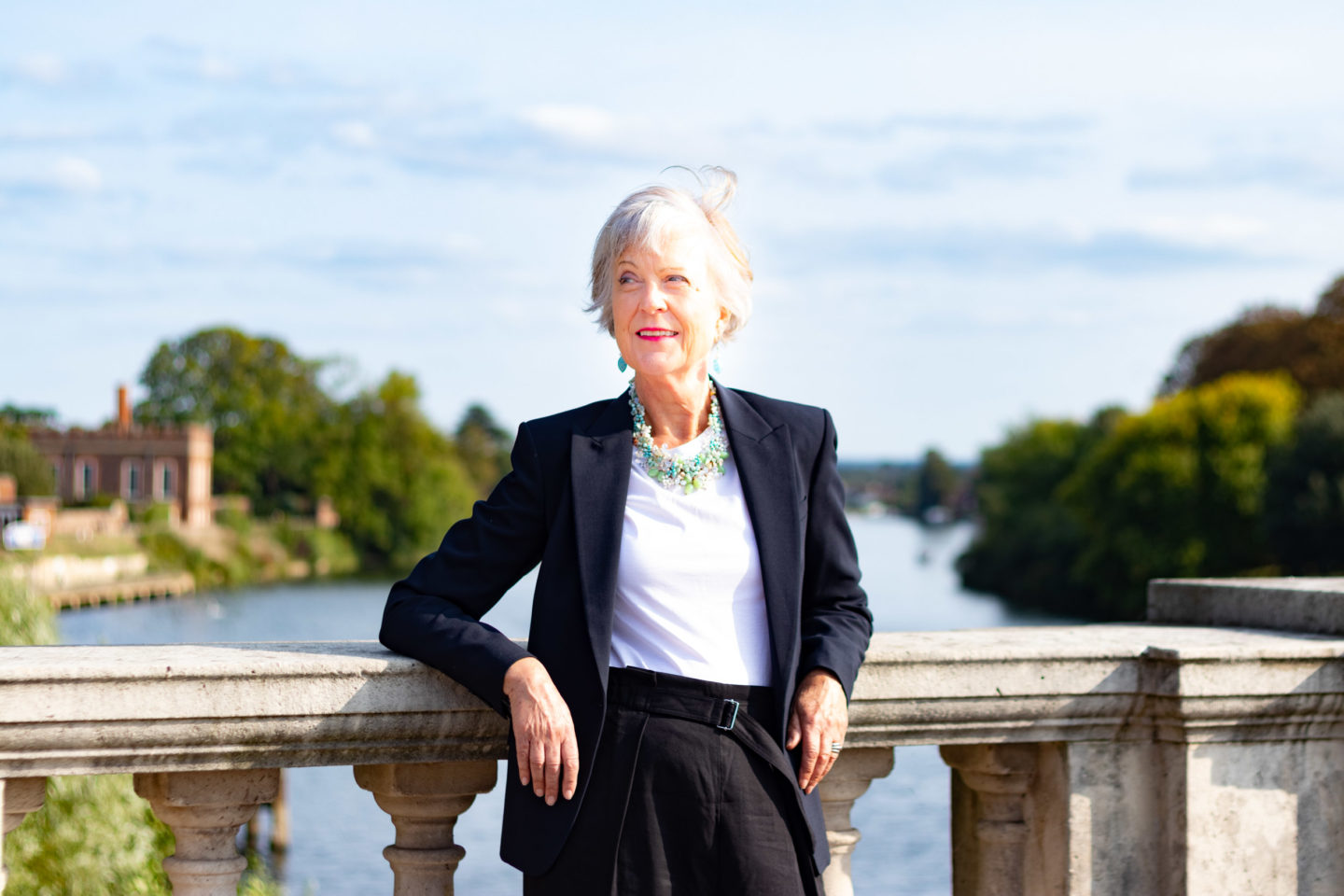 All photographs were taken by Laura Hines. Follow her on Instagram
Location: Hampton Court
Disclaimer: Products featured on Chicatanyage sometimes (but not always) include affiliate links. This means that a small referral commission may be paid. This contributes to the cost of maintaining this blog. Chicatanyage could not exist without these small payments so thank you for your contribution.