I admit that I like to "slob" around a bit at the week-end and wear really comfy clothes. Provided I don't have any important social occasions to attend I like to go for long walks or curl up on the sofa and read the Sunday papers. I was therefore pleased to learn that "casual sportswear" looks are back in fashion. Sweatshirts and sneakers to the ready.
They are even being worn with loose-fitting wider trousers. Now I know that this look may not be for everybody so if you prefer a slimmer look on the legs you can team your "sweats" with your skinny or straight jeans.
Here I thought I would try the full look.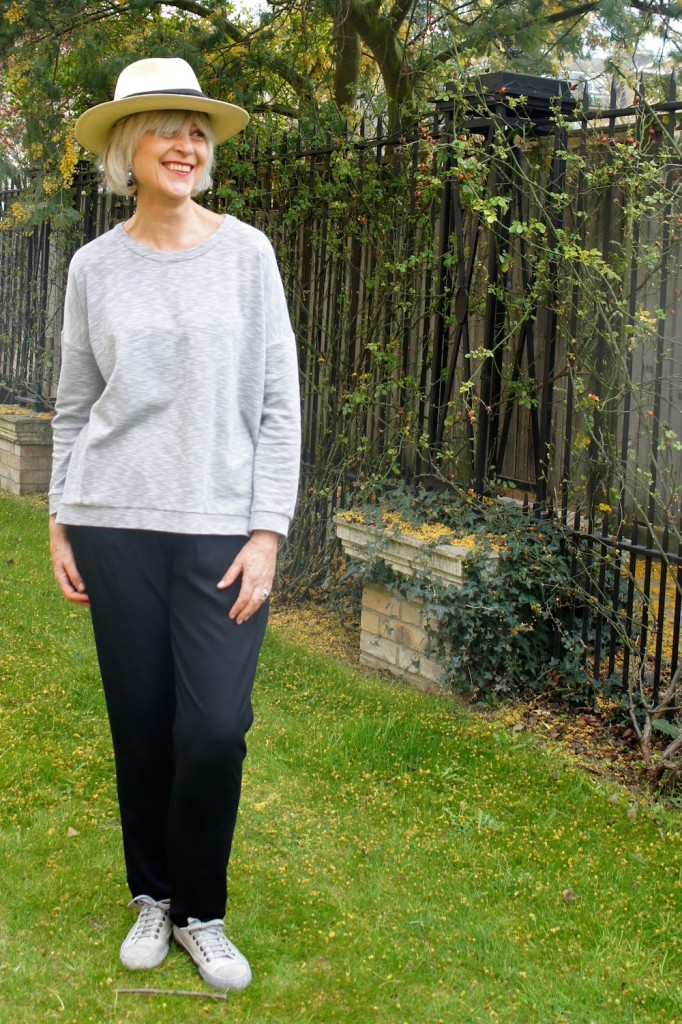 I have put together the above outfits from my existing wardrobe. Below are some similar looks.
Casual chic – the big easy by chicatanyage