This is the last in the series of posts regarding the very limited capsule wardrobe I put together for my recent trip. Hand luggage only for 6 days.
I took a plain navy long sleeve cotton dress, which I wore on it's own during the day. Then when it got a bit chillier (we were high up in the Atlas mountains) I layered it up with a white T shirt and black trousers.
The trousers I wore day and evening either with a simple T shirt and navy cardigan (I often combine navy with black) or a cream silk shirt and warm pashmina for the evening.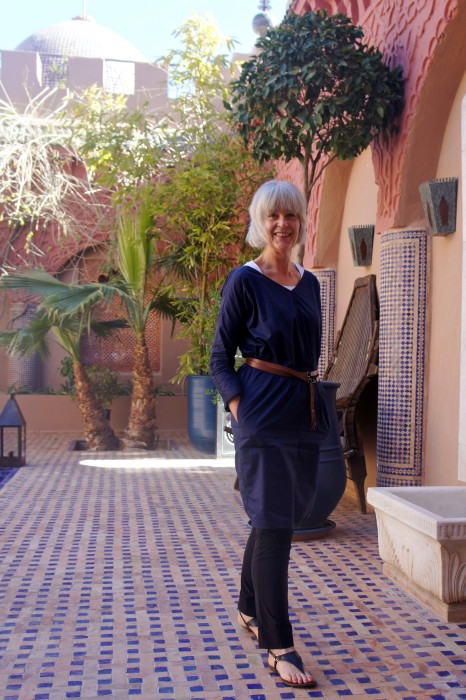 Thank you for taking the time to visit my blog and I do love all your comments.