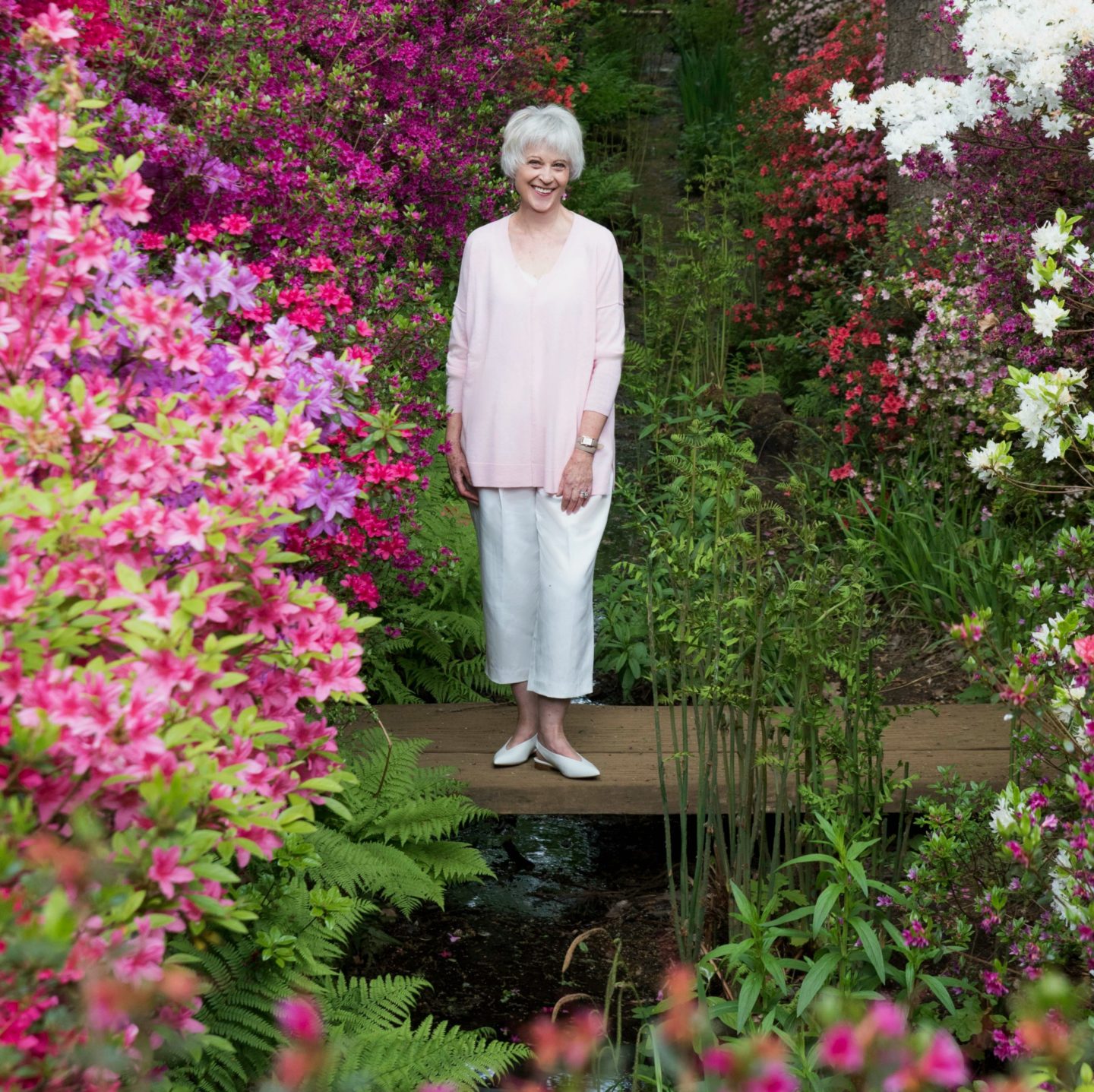 I continue my love affair with all things pink. I guess I have always loved this soft pastel feminine colour. I have a memory of being about five years old and wanting to wear a frilly pink party dress to go out and play in the garden. My mother had other ideas!
The sweater I am wearing above is a gossamer fine cashmere from WoolOvers (US link). It is slightly transparent so I wore a camisole underneath.
I was introduced to WoolOvers last autumn (See how I wore their deep pink cashmere here.) They currently have a sale on selected items here (US offers). I have teamed the sweater with a pair of linen/ cotton blend crop trousers by MeandEm. I am beginning to embrace the new crop trousers. When you add the appropriate accessories, especially shoes I think they are a fresh look for summer.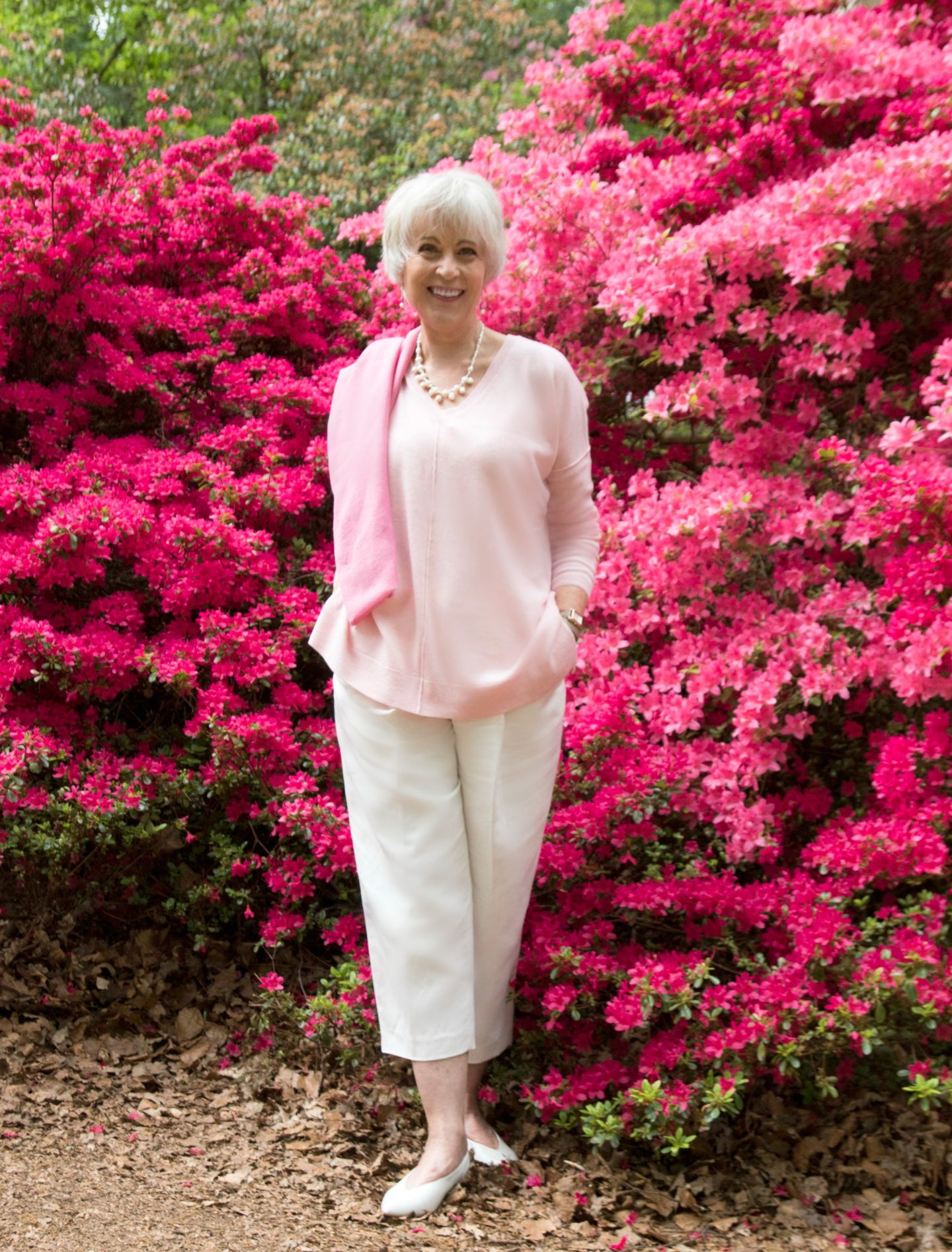 For extra pzazz I have added a deeper toned pink scarf. I got mine from St.Tropez market (similar at John Lewis and Nordstrom). White shoes at MandS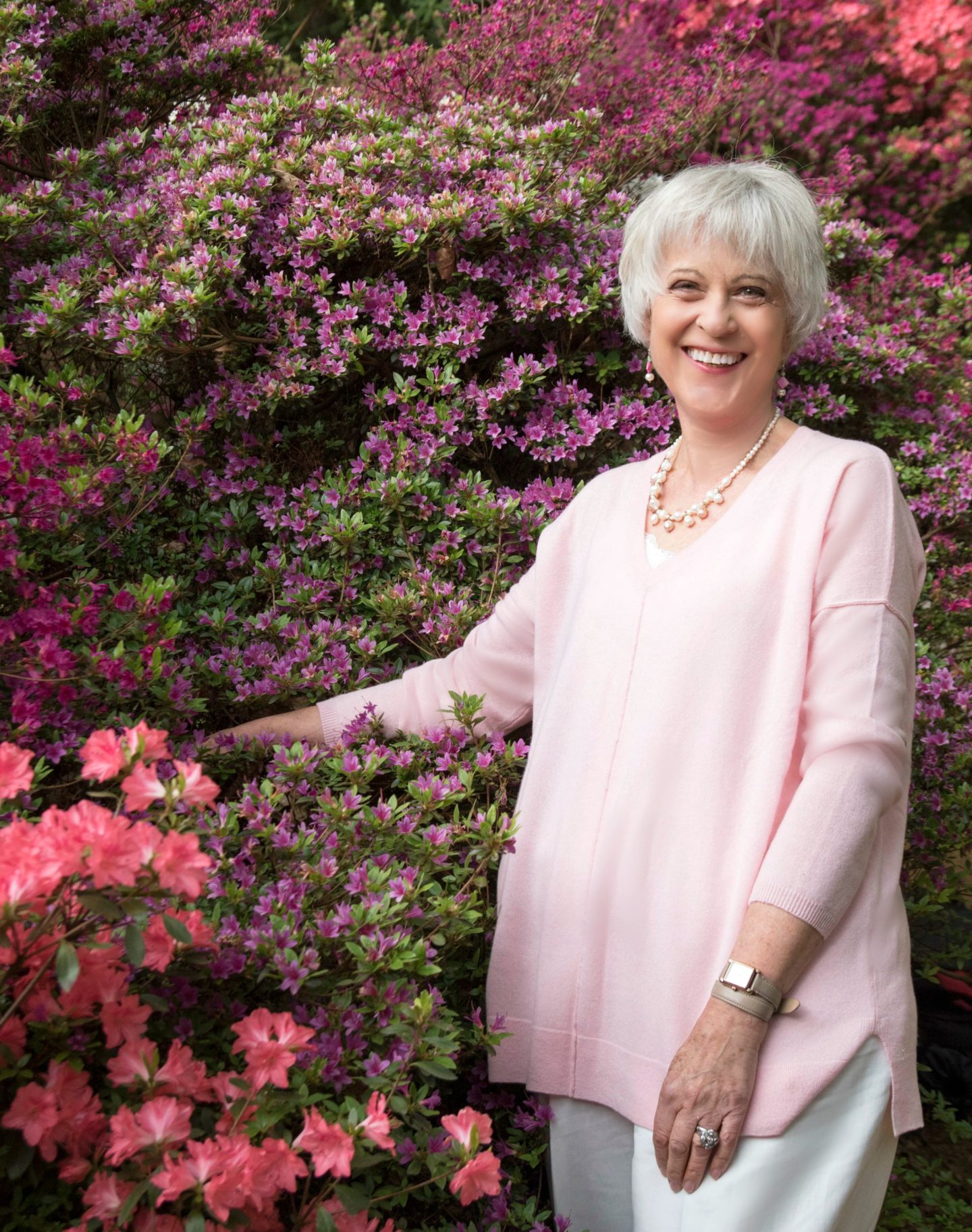 Pearl necklace also St.Tropez market. Similar at Etsy. Pink/pearl earrings similar at Etsy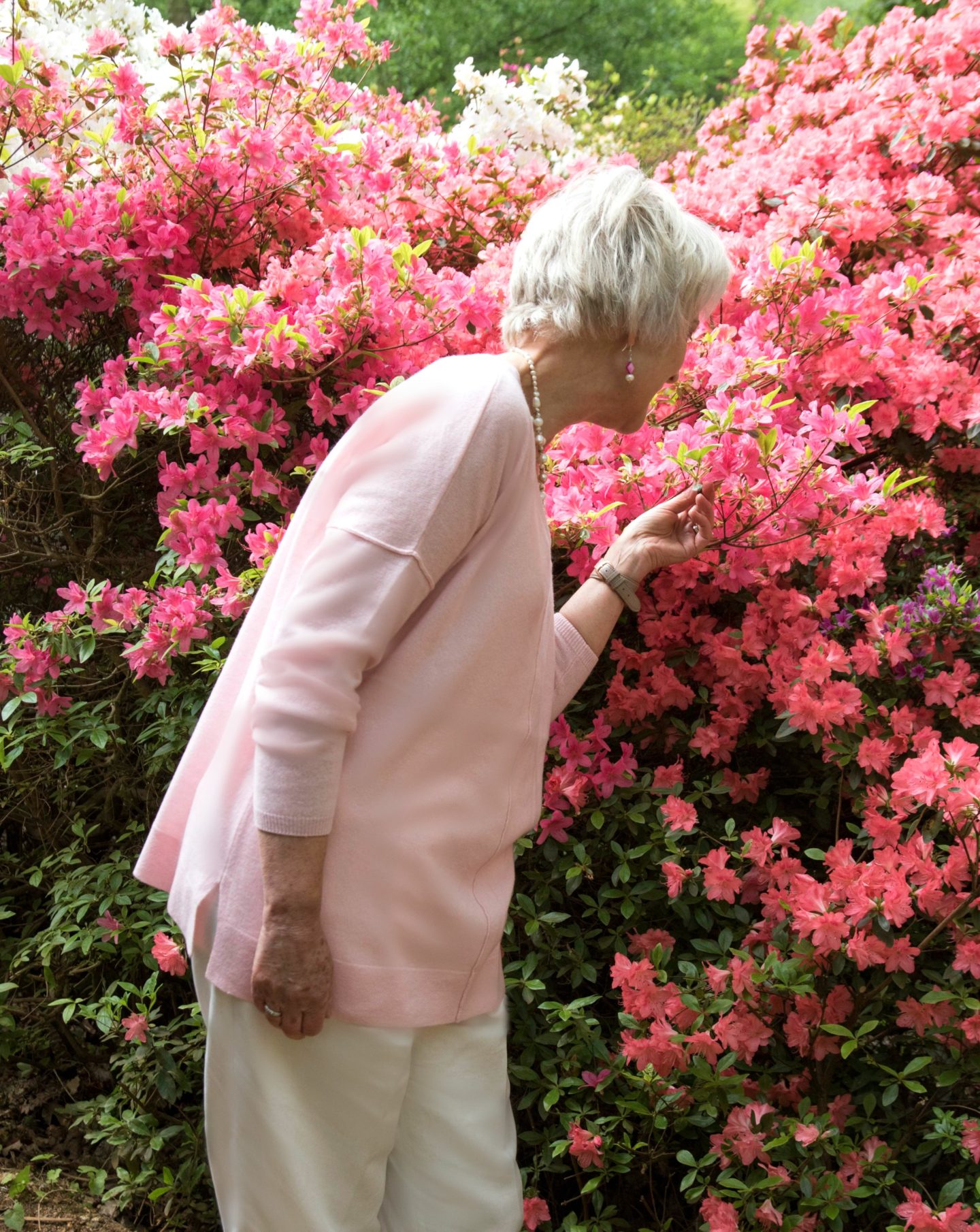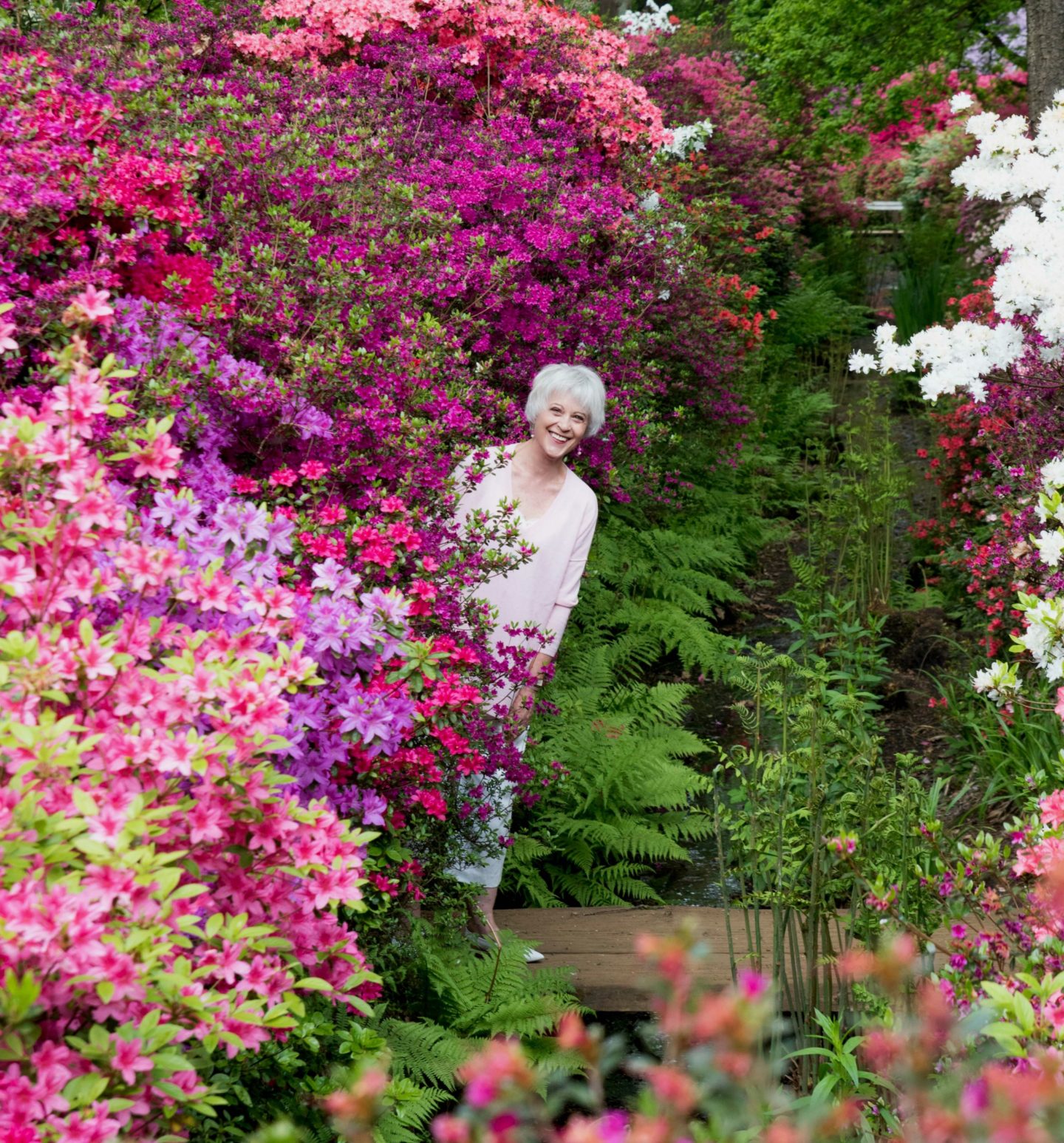 I do think we can wear pink provided it suits our colouring. It depends on the style which needs to be modern and chic. If you have warm colouring you could substitute pink for a soft coral.
PINK SWEATERS:

PS. Finery are holding a 3 day summer sale (ends midnight 24th May). 25% off. Just in time for the summery weather here in London. I am going to have a look this afternoon.
I had such fun taking these photos with Julie of Jaf in the box. They were shot at Isabella Plantation in Richmond Park. The azaleas were in full bloom and provided the perfect background.
See more of Julie's stunning photos on her Instagram