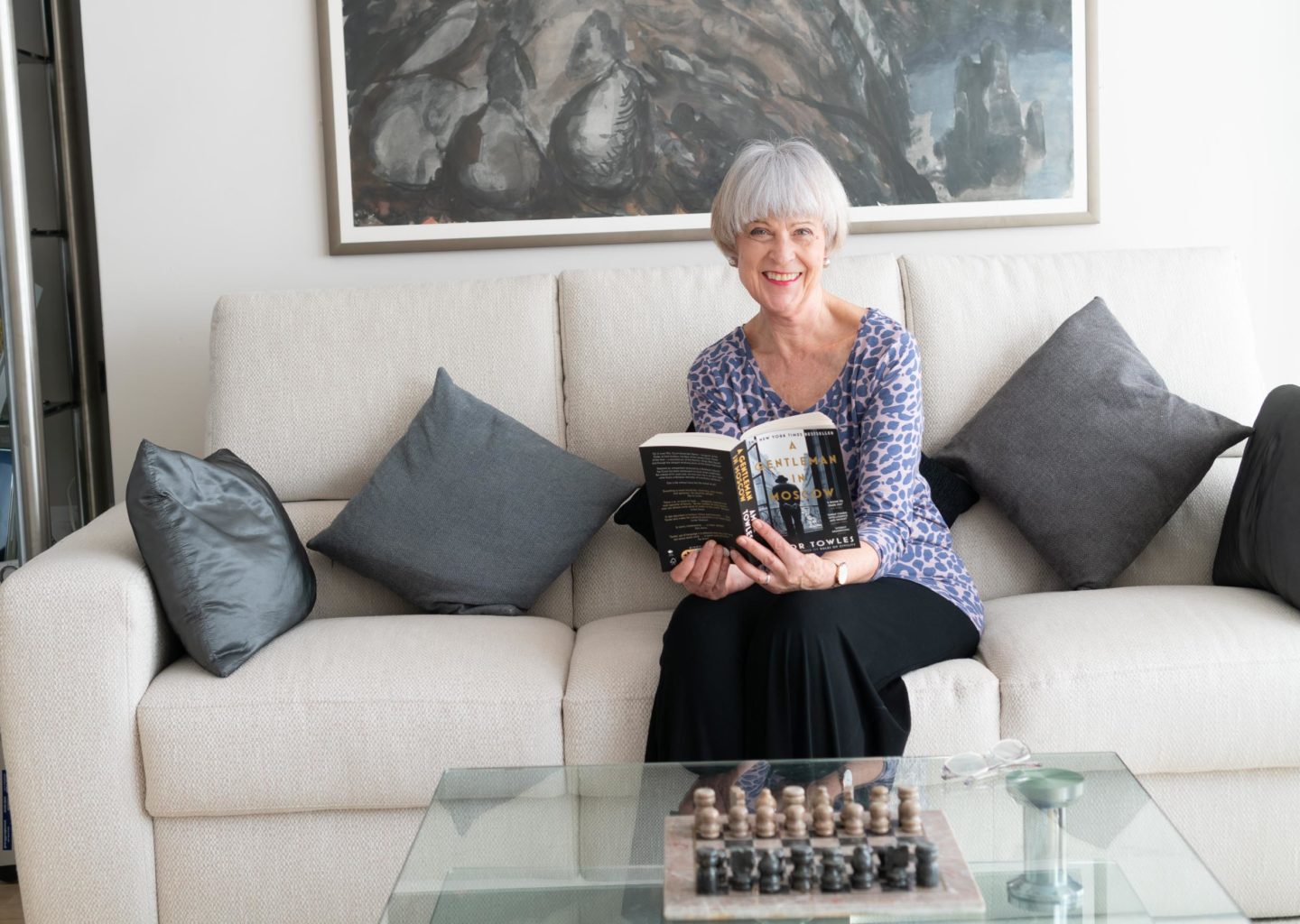 Books I have read and would recommend this month.
In my recent survey, a few of you asked for photos of our house. This is our upstairs sofa and glass coffee table. We have a spiral staircase leading up to our very light and spacious living space. We have moved the sofa round so that we can watch movies on our large drop-down screen.
I am wearing my beautiful 3/4 sleeve Leopard print Bamboo tee by AsquithLondon (gifted). I have teamed it with their black palazzo pants. They are made from sustainable bamboo viscose and feel like silk. I would definitely dress them up with a smart top for the evening.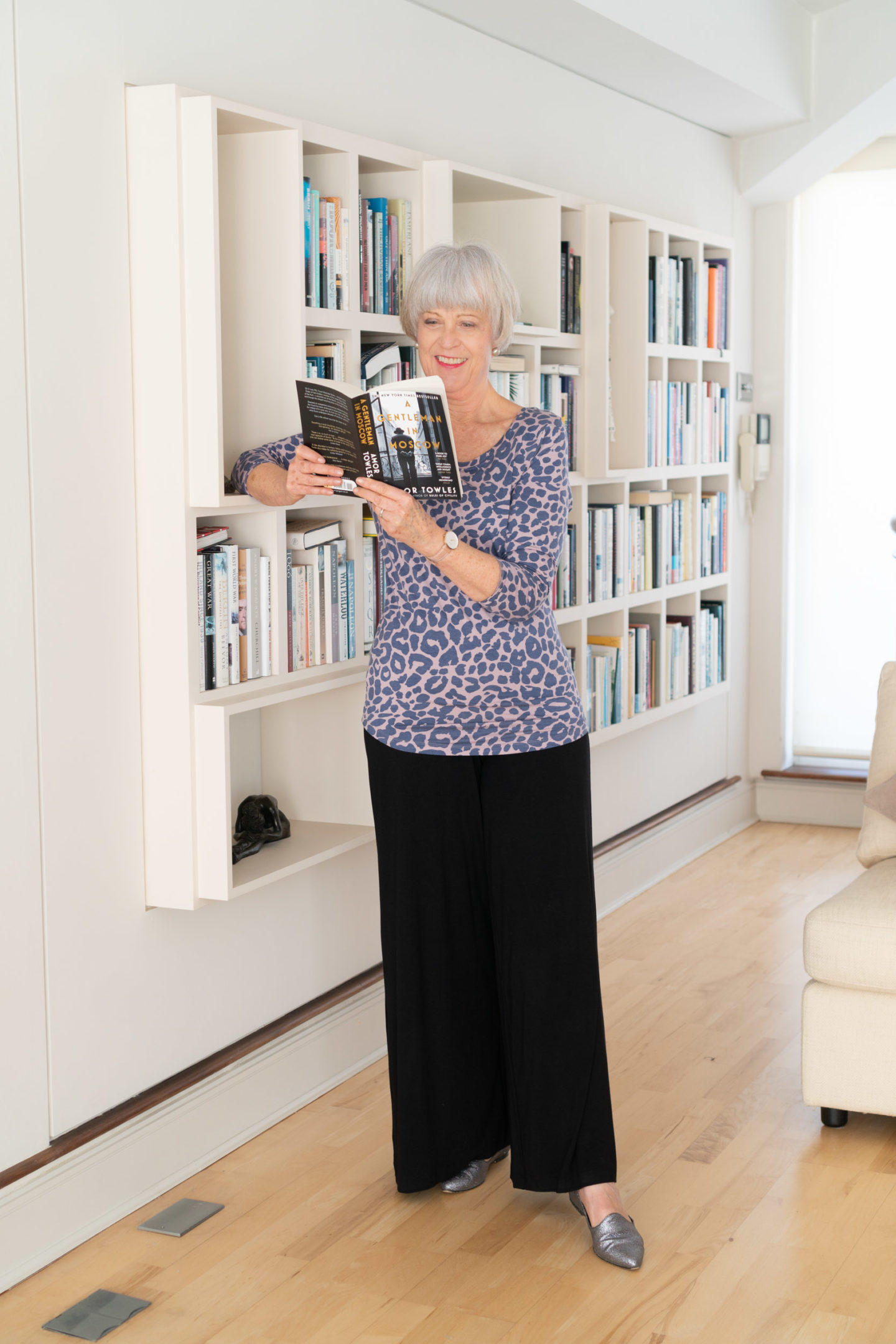 Our upstairs bookcase is getting a bit overcrowded!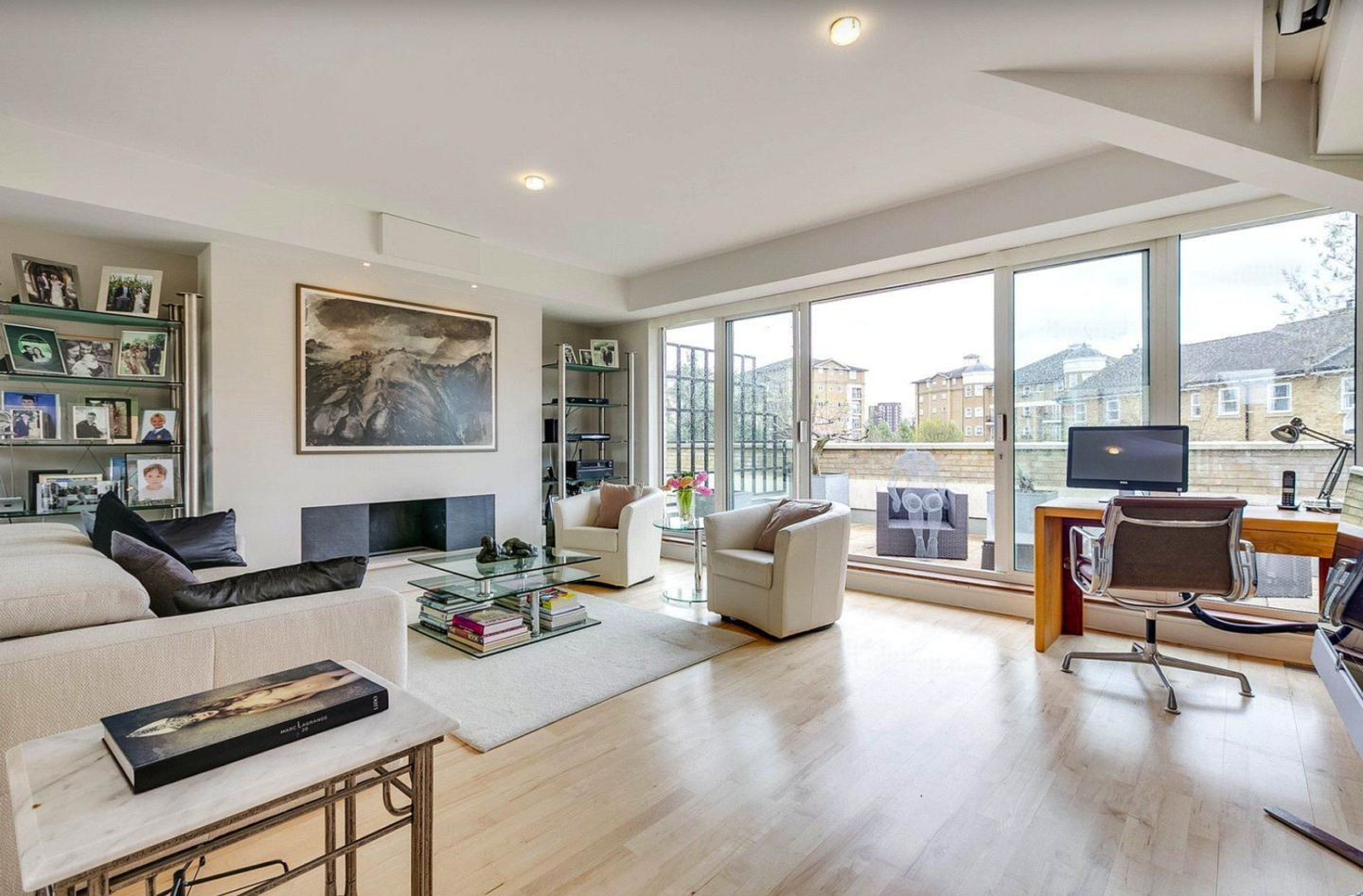 Back to books I have read and would recommend this month.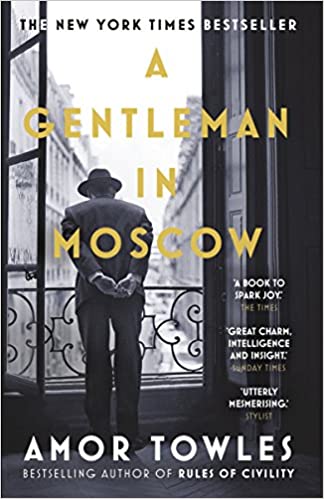 A gentleman in Moscow by Amor Towles
A few of you recommended this book on last month's book post. I started reading it about a week ago and can't seem to put it down. Any free moment I have I pick it up and have a quick read. I found it immensely moving and engaging and would highly recommend it. Very relevant to our times.
From the Inside Flap
On 21 June 1922 Count Alexander Rostov – recipient of the Order of Saint Andrew, member of the Jockey Club, Master of the Hunt – is escorted out of the Kremlin, across Red Square and through the elegant revolving doors of the Hotel Metropol.
While Russia undergoes decades of tumultuous upheaval, the Count, stripped of the trappings that defined his life, is forced to question what makes us who we are. And with the assistance of a glamorous actress, a cantankerous chef and a very serious child, Rostov unexpectedly discovers a new understanding of both pleasure and purpose.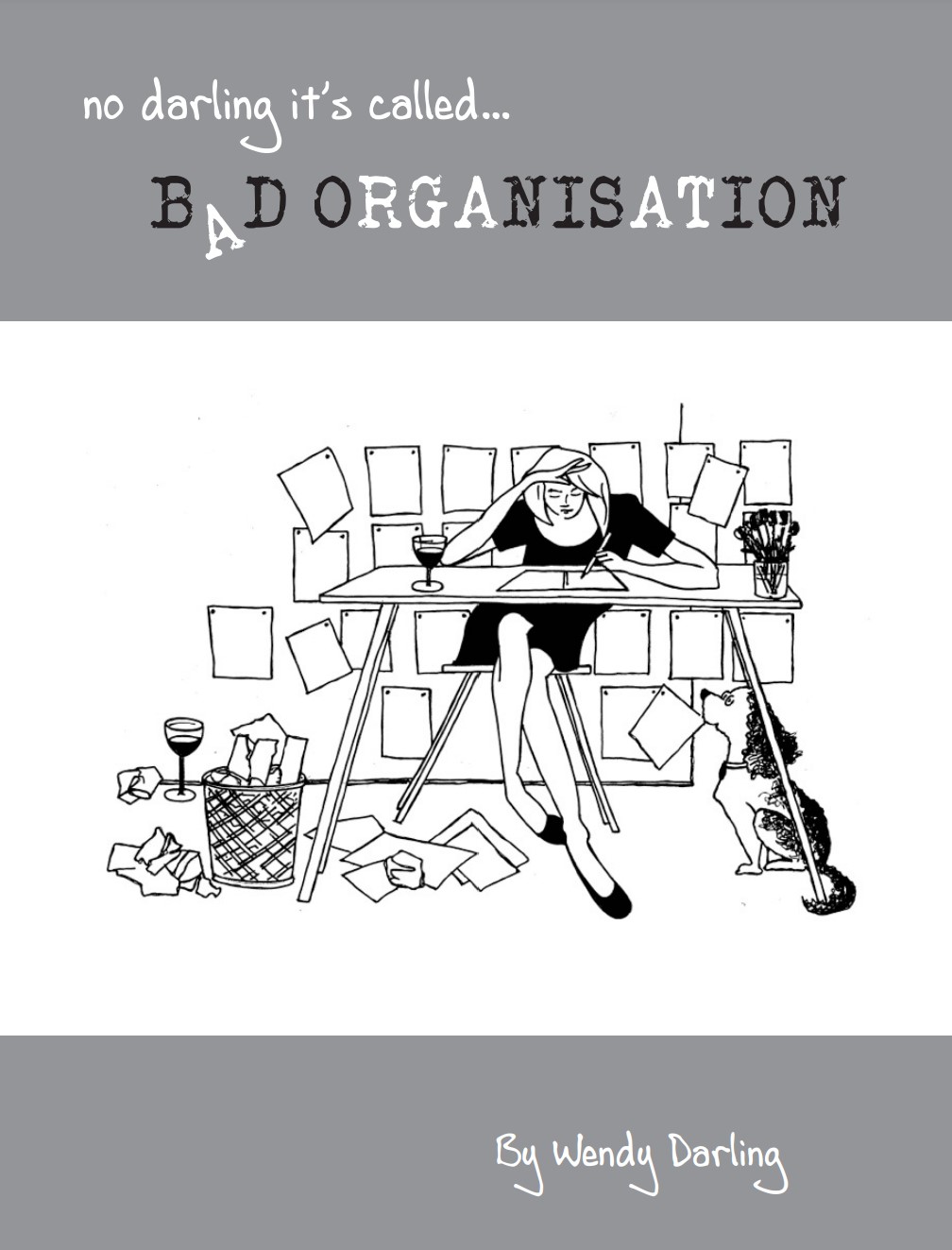 No Darling it's called bad organisation by Wendy Darling or you can buy the book from Wendy's website.
This is not a self-help book on how to get organised. It is a fun autobiographyby a woman who led a fascinating, courageous and at times outrageous life post second world war and through the exciting societal changes from the early 50s through to the 70s and beyond. Definitely not mainstream.
I was contacted by the publisher and asked if I would like to read and review it. It rather intrigued me as I was living in London during a similar period, although I was there a decade later than Wendy I did have similar experiences of the "swinging 60s" and frequented some of the restaurants and nightclubs that she refers to. I don't think that I was quite as adventurous as she was.
The structure of the book
Each chapter is written with a beginning, middle and end so you can dip in and out as you wish. I particularly liked the latter part of the book about how Wendy created a very successful fashion brand and described her visits to some of the famous Paris fashion houses.
Sometimes there are strange coincidences in life. Towards the end of the book I realised that Wendy and I had met in the late 80s when she came to my house in Barnes to advise me on curtains and upholstery.
Maybe this book will inspire you to write your own memoirs. I am sure you all have interesting stories to tell. You can buy the book here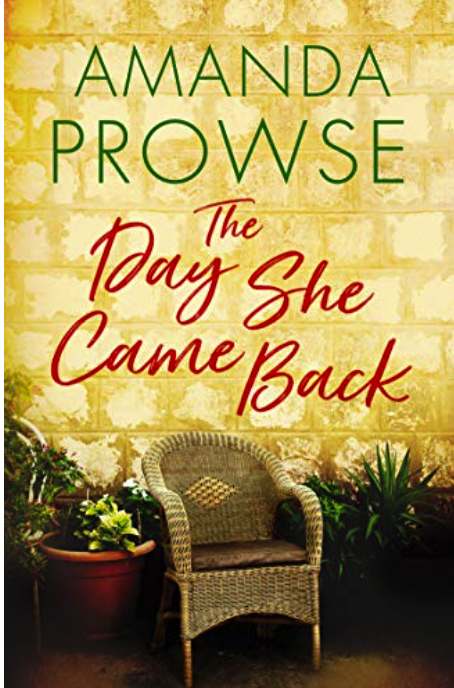 The Day she came back by Amanda Prowse
I read this book on my kindle about a month ago. A light read but engaging.
When her loving, free-spirited grandmother Primrose passes away, Victoria is bereft, yet resilient—she has survived tragedy before. But even her strength is tested when a mysterious woman attends Prim's funeral and claims to be the mother Victoria thought was dead. To live a full and happy life Victoria knows she must not only uncover the truth but find a way to forgive her family. After so many years is trusting them even possible?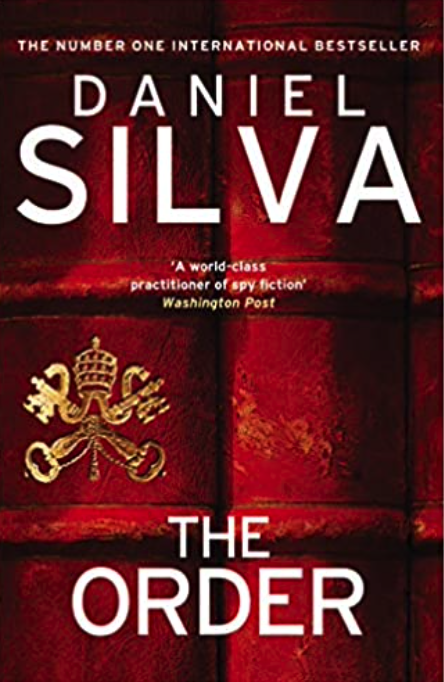 The Order by Daniel Silver
A stunning action-packed thriller of high stakes international intrigue featuring the enigmatic art restorer and master spy Gabriel Allon. The story centers around a long-lost book hidden in the Vatican. If you like thrillers this really is a page-turner.
Do share the books you have enjoyed this month by adding them to the comments box.