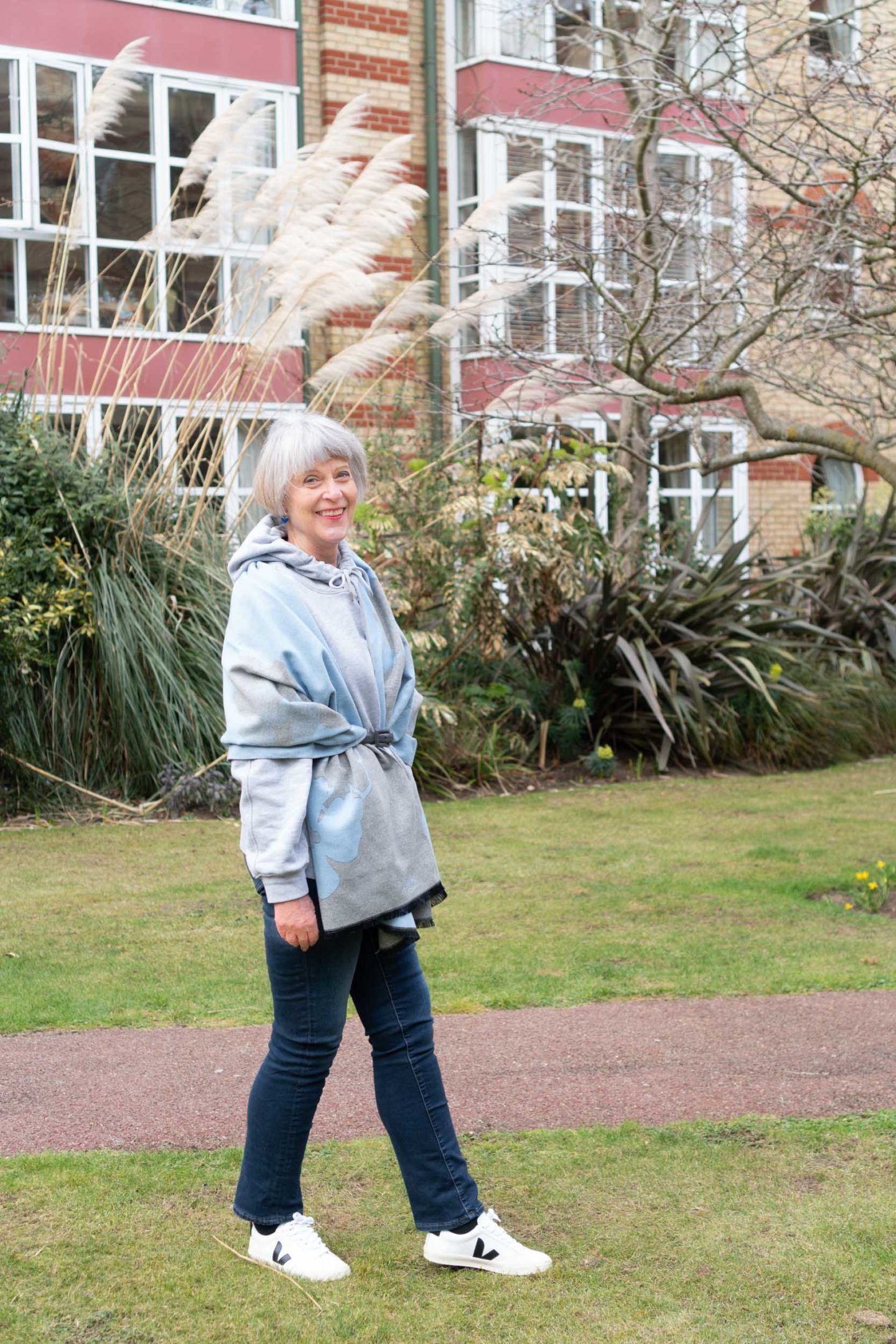 If you are getting bored of your winter wardrobe but it is not yet warm enough to get your lighter-weight spring/summer clothes out of mothballs. Lets us look at how we can use scarves to maximise our wardrobes. Layers are the key. There was a very cold wind the day Mr.P photographed my outfit. I am wearing a thermal vest under my grey cotton hoodie. When we finally get to meet up with our friends and family I have a feeling that this is going to be mostly out in the open air. I will not be packing my thermals away any time soon. I have worn mine so much this year that a few need replacing. I will pop over to Uniqlo (US link), who in my opinion offer the best thermals at reasonable prices.
To create a slightly different look I have ruched the hood of my grey sweatshirt so that it forms a collar. I have then draped a large shawl over my shoulders and secured it with a narrow belt. This creates an extra layer of warmth and adds interest to an outfit. I have used toning blues and greys but you could just as easily use a contrasting or accent colour.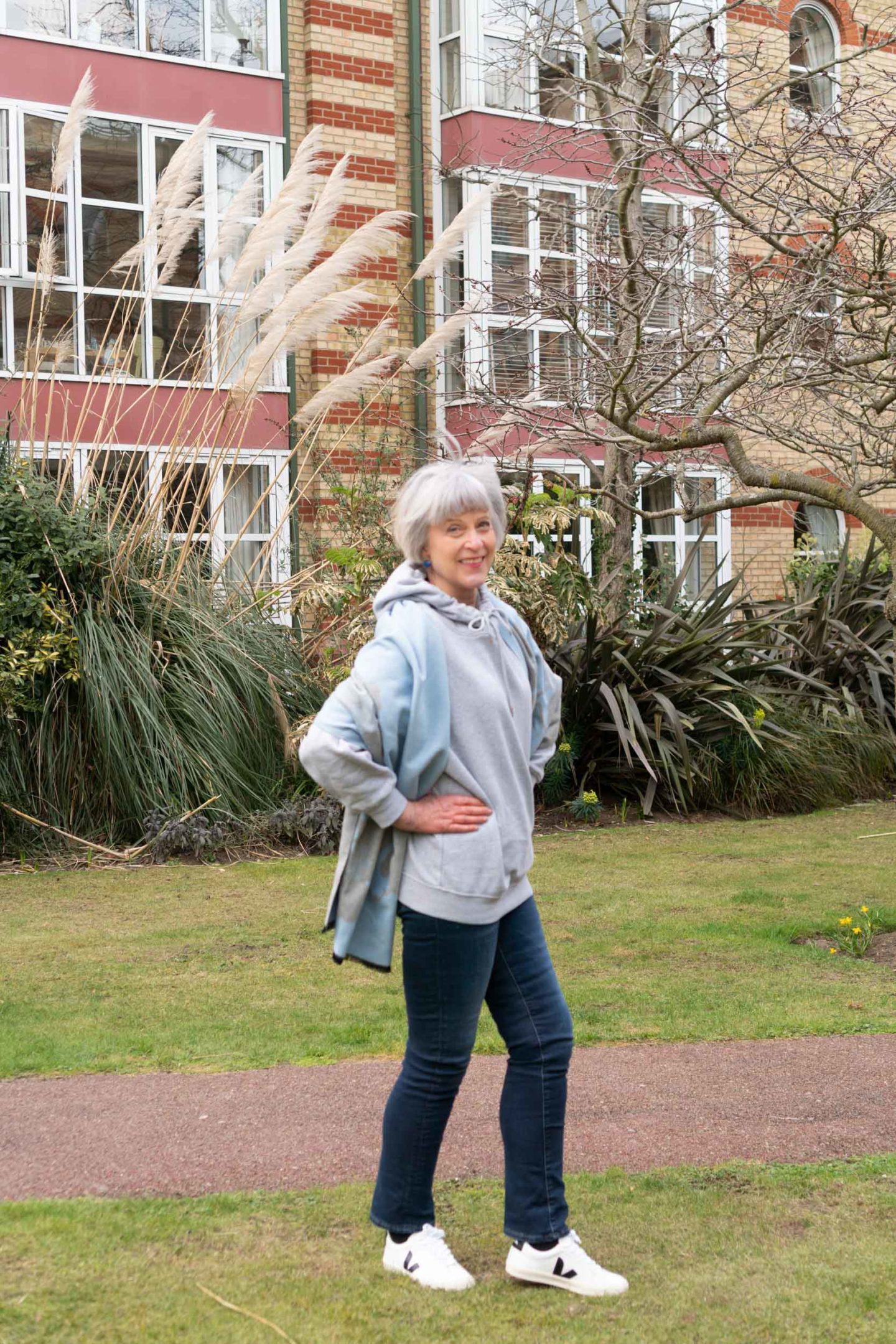 To keep my outfit casual I am wearing my trusted Levi straight jeans. I have not put on any weight during lockdown yet my jeans felt quite tight around the waist. Probably it is because I have been living in my elasticated or tie-waisted joggers for so long.
I need a new pair of jeans so I am going to have a look around and see if I can find a looser cut style or maybe a pair of wide leg jeans.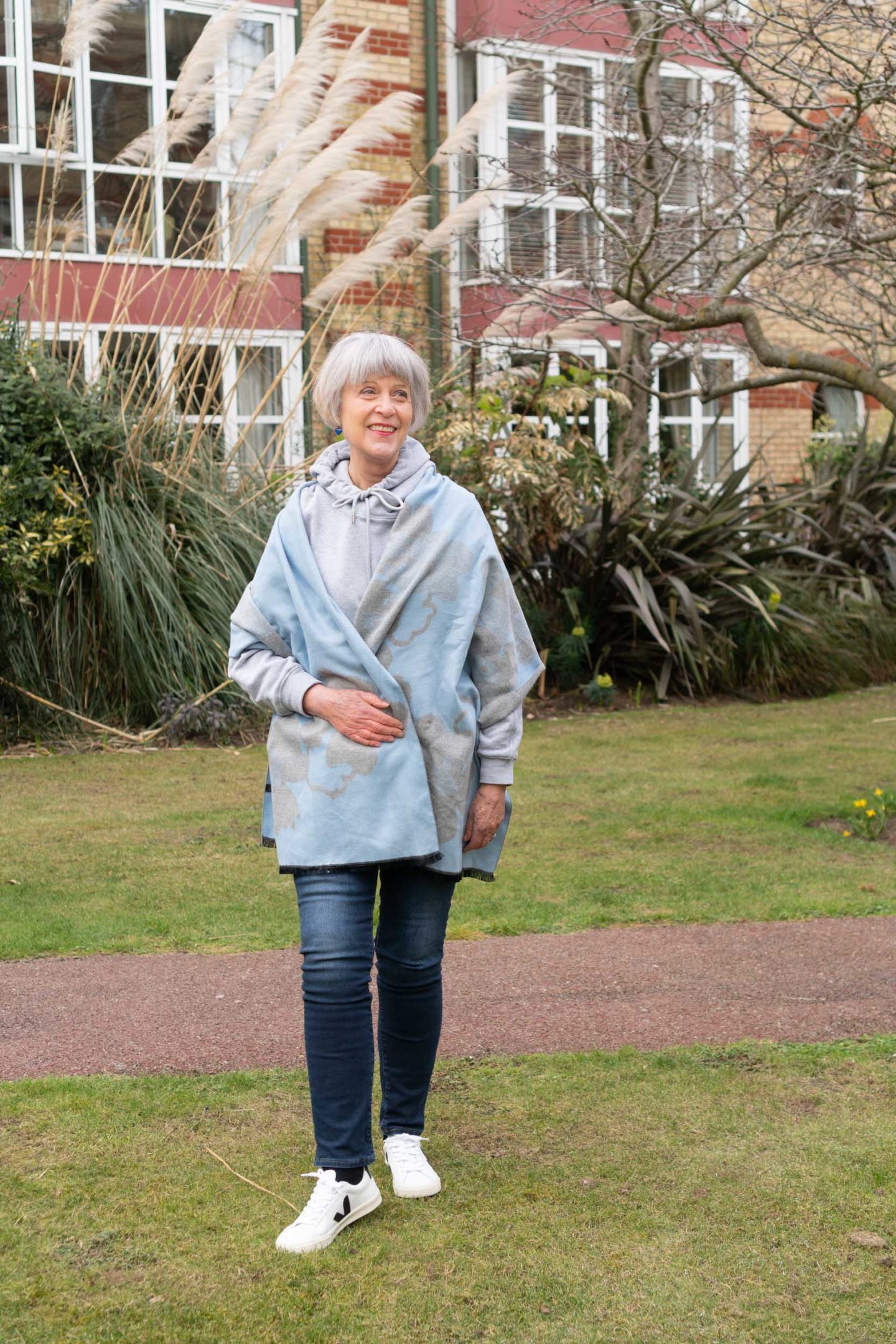 How to use scarves to maximise our wardrobes
You could equally as well use a large scarf or adapt a throw to create this look.
Here are a few ideas.