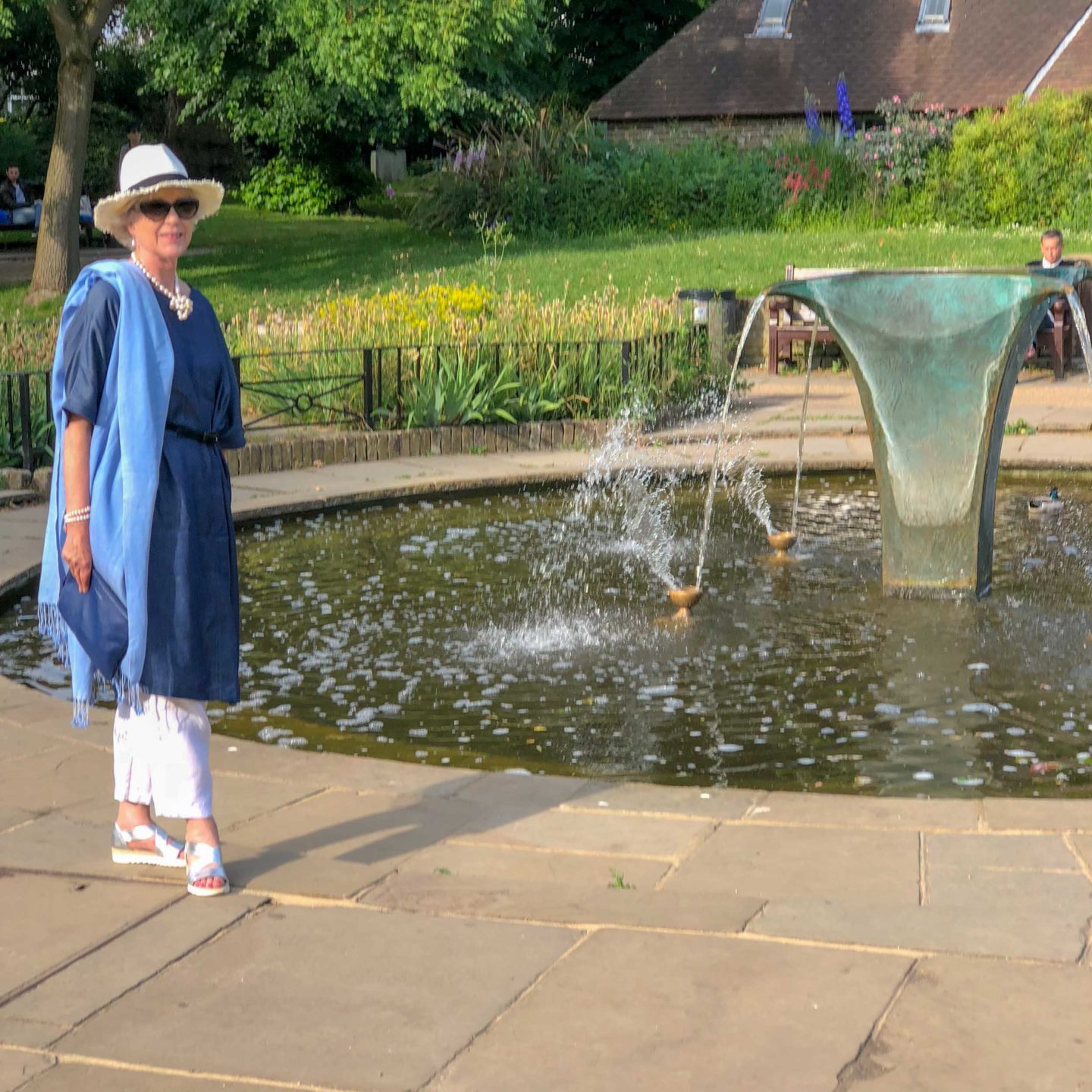 My husband and I are great opera fans. For the last couple of years, we have not been to the opera as often as we would have liked. This year we made sure that we booked to see a production of La Traviata at Holland Park Opera. It is one of our favourite venues.
As this year we have been blessed with a fabulous Summer, the evening we attended in early July was magical. I wore my Hopefashionuk. I am wearing it here with a pair of Eileen Fisher cream linen trousers. (similar reduced in the sale) silver sandals.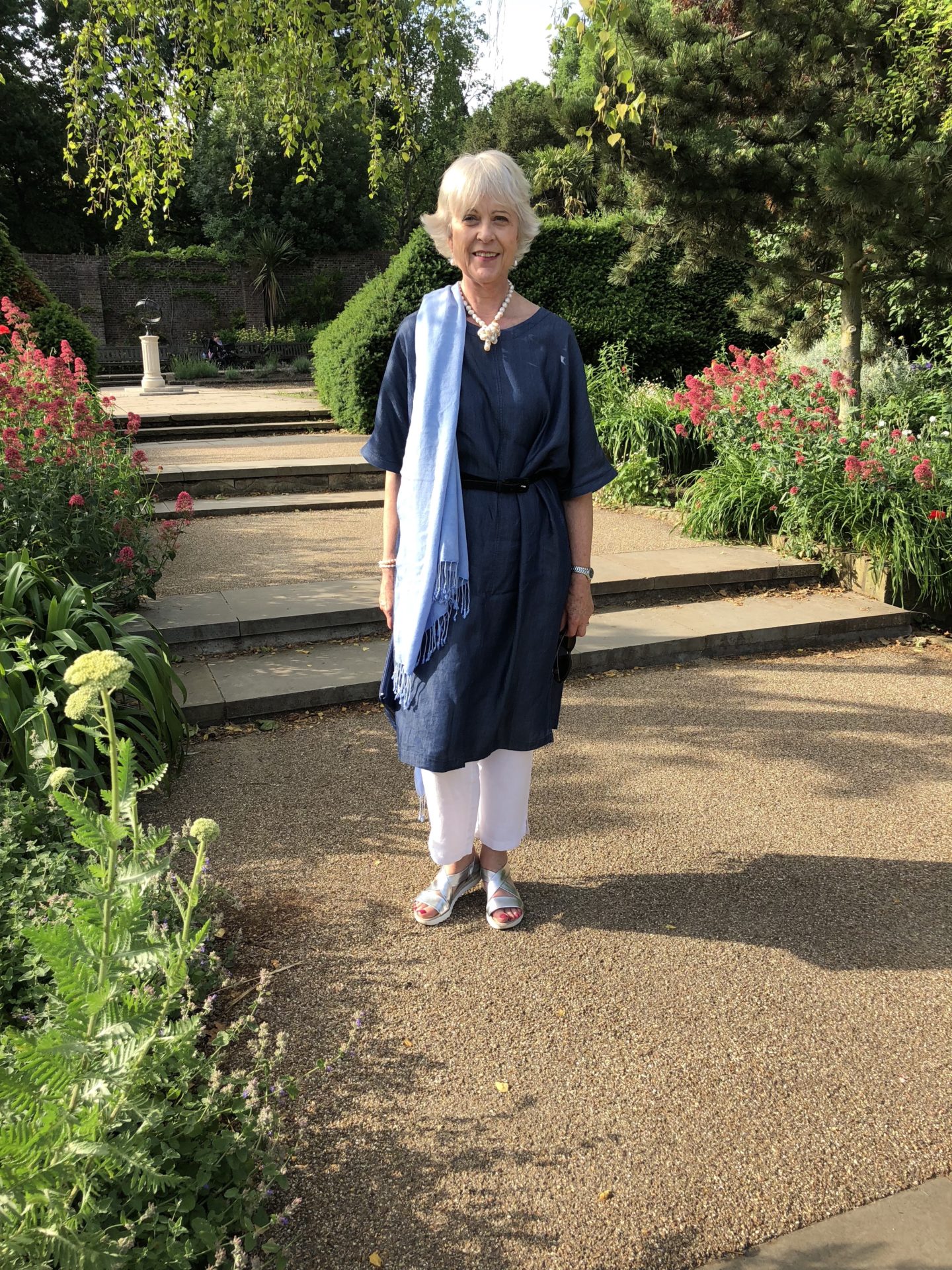 I slung a pale blue pashmina over my shoulders just in case it got chilly later in the evening. I would always advise taking a wrap to an evening event in the UK just in case. I am wearing my silver sandals by Gabor. I have kept my jewellery classic simple with a rope of pearls (similar) and pearl earrings from Claudia Bradby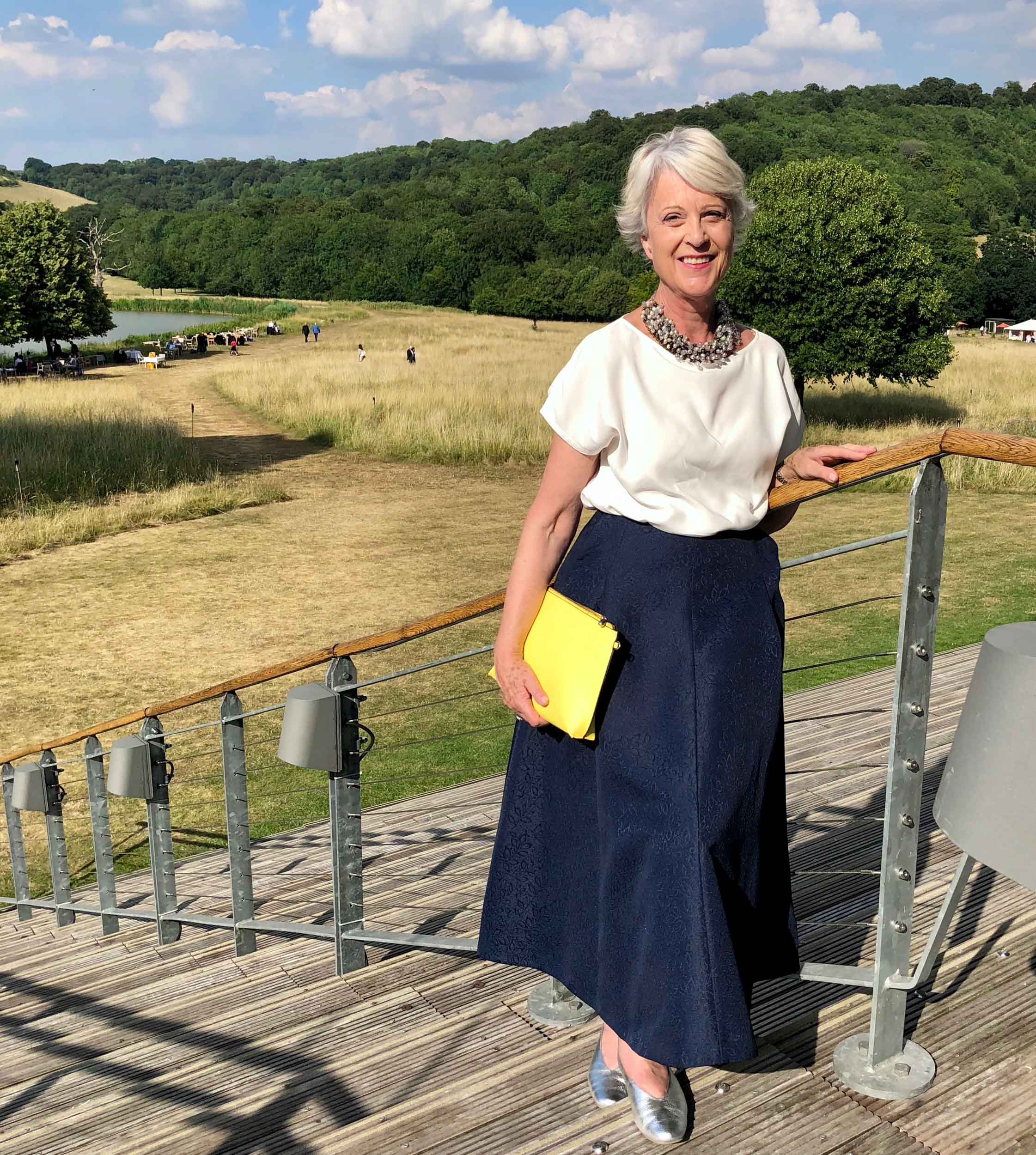 The second Opera we attended was at Garsington on the Wormley Estate in Buckinghamshire. We were thrilled to be invited by friends to join them for a picnic and to view the debut performance of a new opera "The Skating Rink". As the opera had never been performed before we had no expectations and were agreeably surprised by the high standard of the production.
Similar Opera outfit: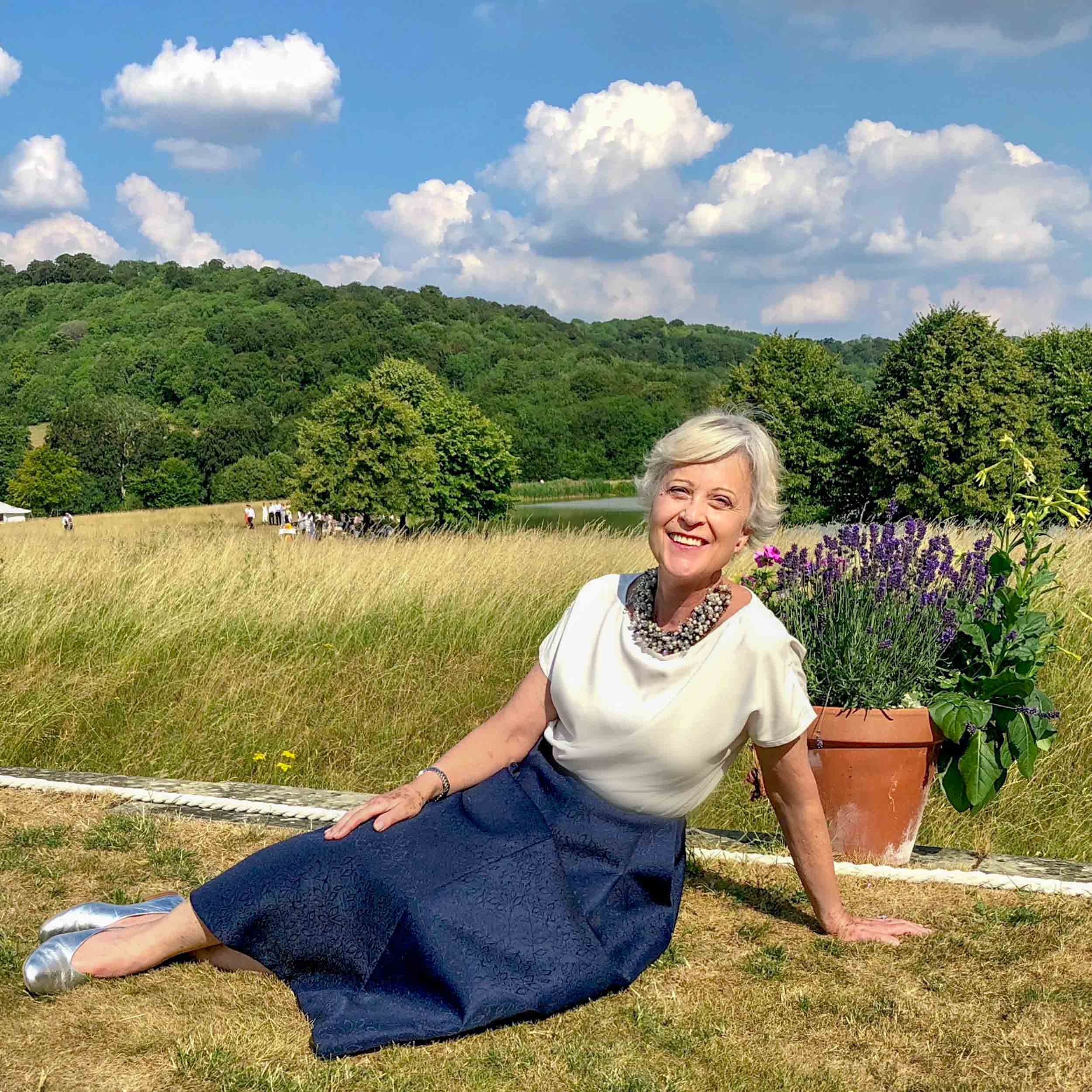 On this occasion, I wore my blue moire circular skirt (by Jaeger 2 years old) and short sleeved cream top. My silver pumps added a glamorous touch. Luckily they are comfortable and I had no problems walking on the uneven terrain. Necklace Grimaud market.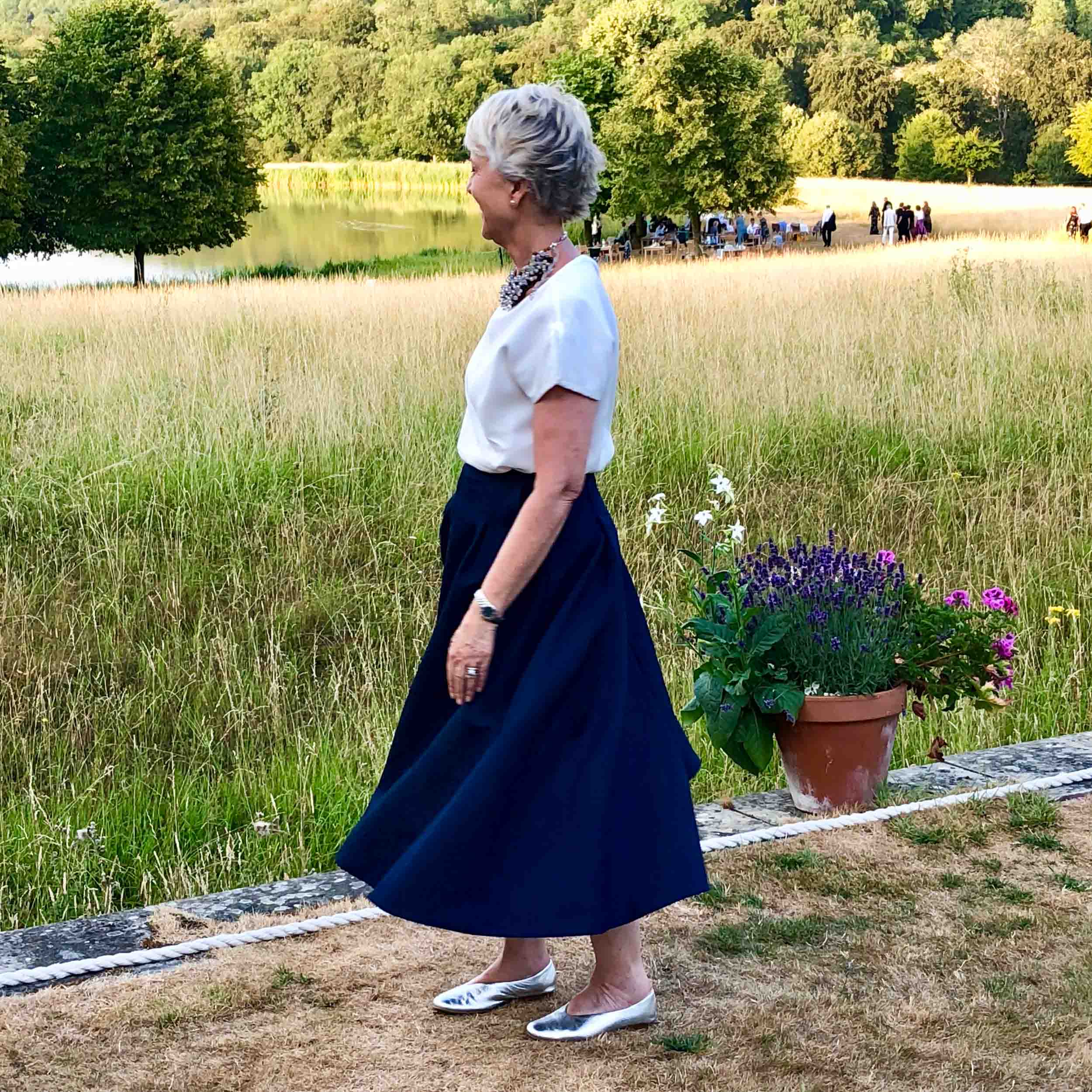 A good view of my recent haircut. As usual, I am very happy with it.
See what I wore for Holland Park Opera 4 years ago.