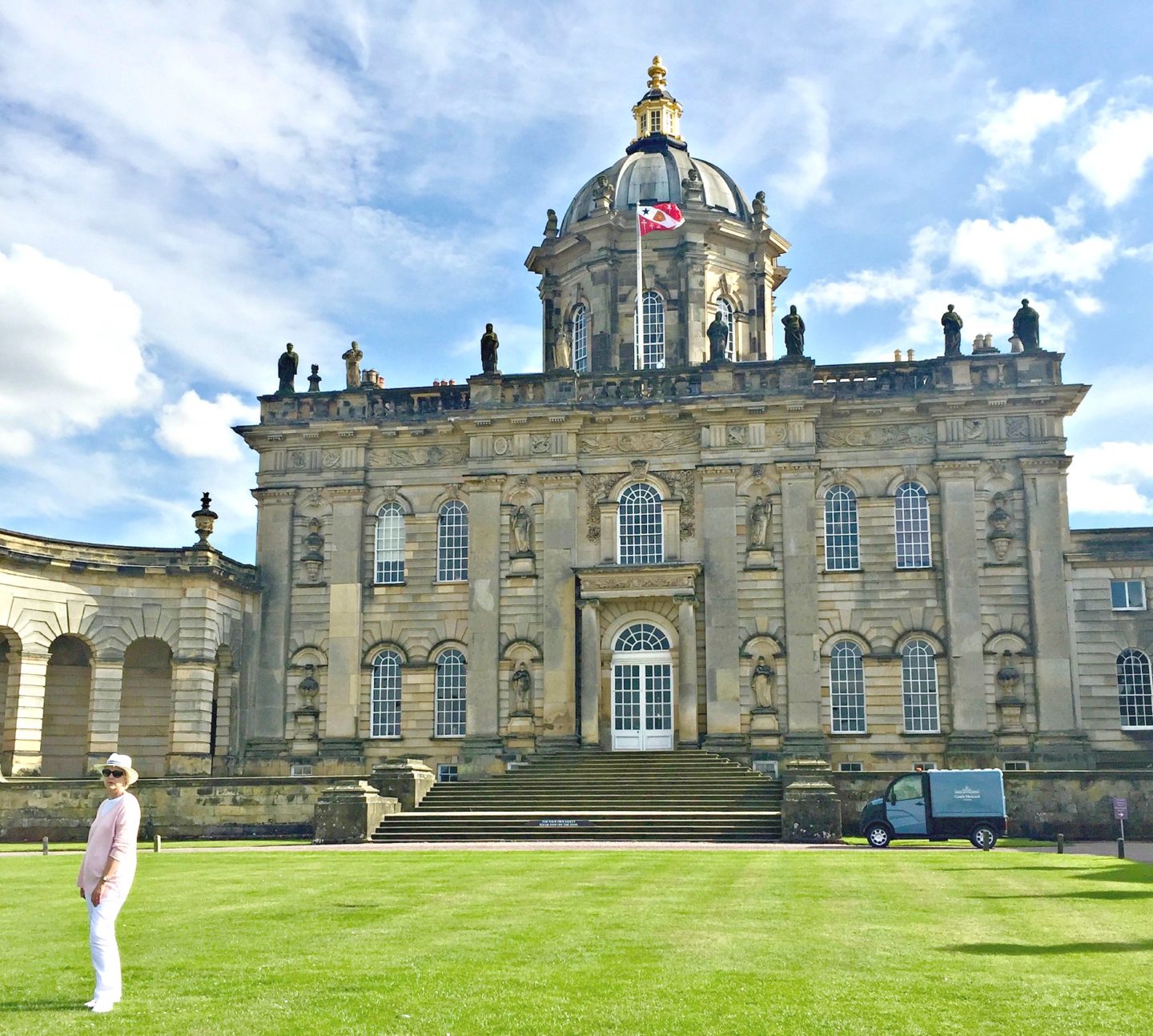 On the afternoon of the second day of our visit to Yorkshire, we visited Castle Howard. When Brideshead Revisited was broadcast in 1981 it catapulted Castle Howard into the public eye and today, for many, the house remains synonymous with Evelyn Waugh's iconic novel.
Construction on this magnificent building began in 1699, and took over 100 years to complete, spanning the lifetimes of three Earls.
The castle is owned by the Howard family, who still live in the East Wing of the building. If you want to learn more about the Howard family, who can trace their ancestry back to Henry V111, you can read more here.
The surrounding grounds and gardens are breathtaking. My few photographs hardly do it justice.
Take a virtual tour of the magnificent gardens.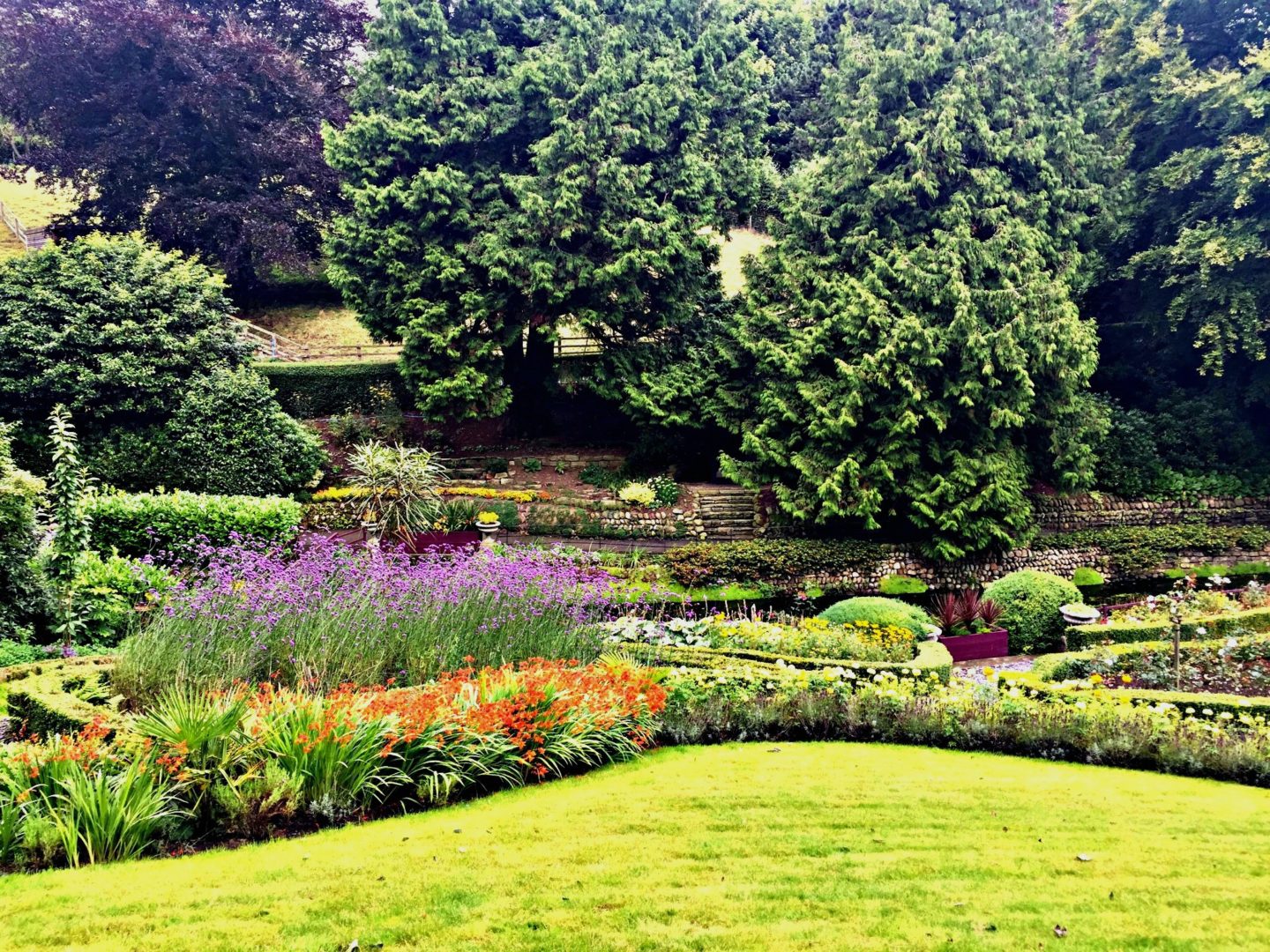 Part of the walled rose garden.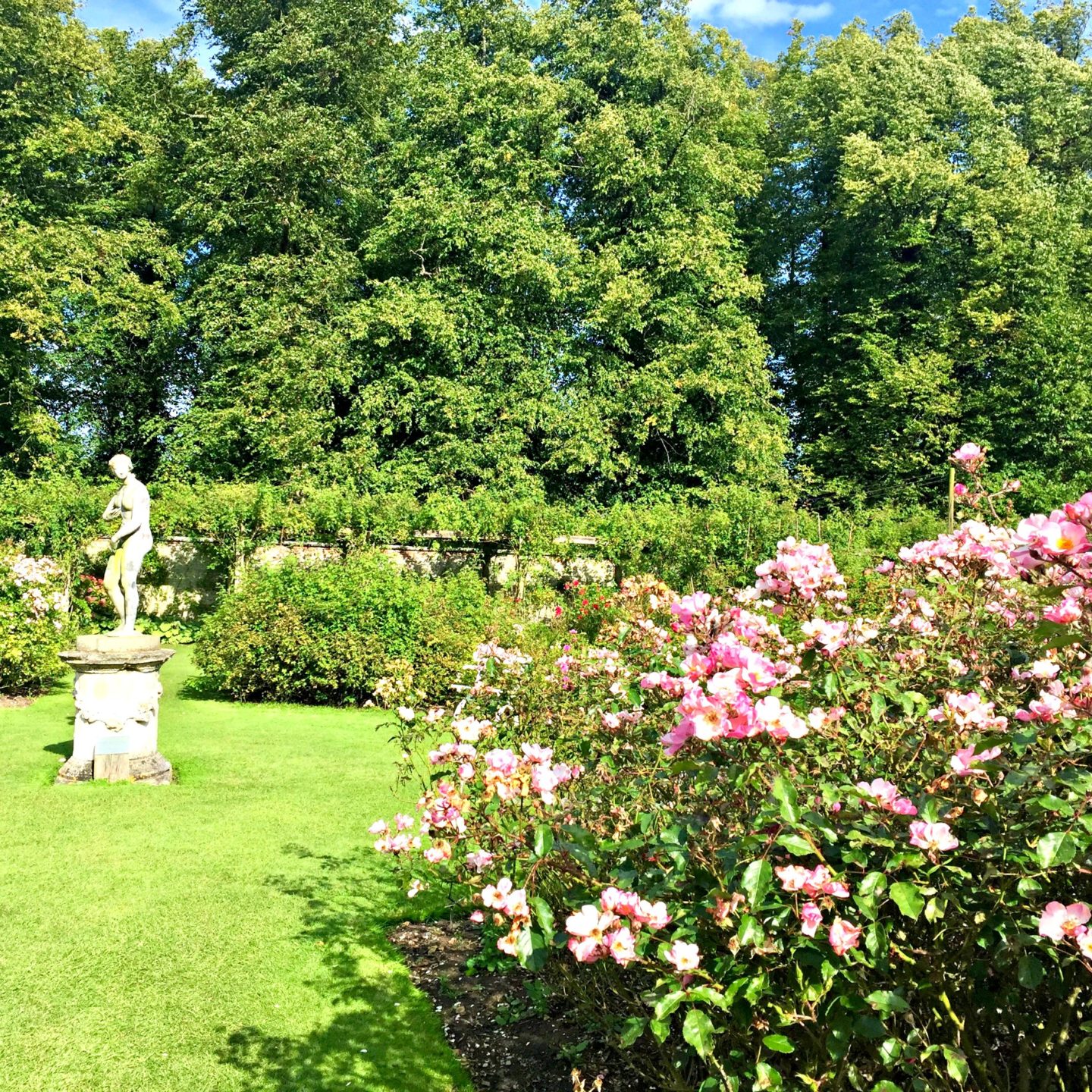 Everywhere you looked there were statues and artefacts enhancing the glory of the landscape.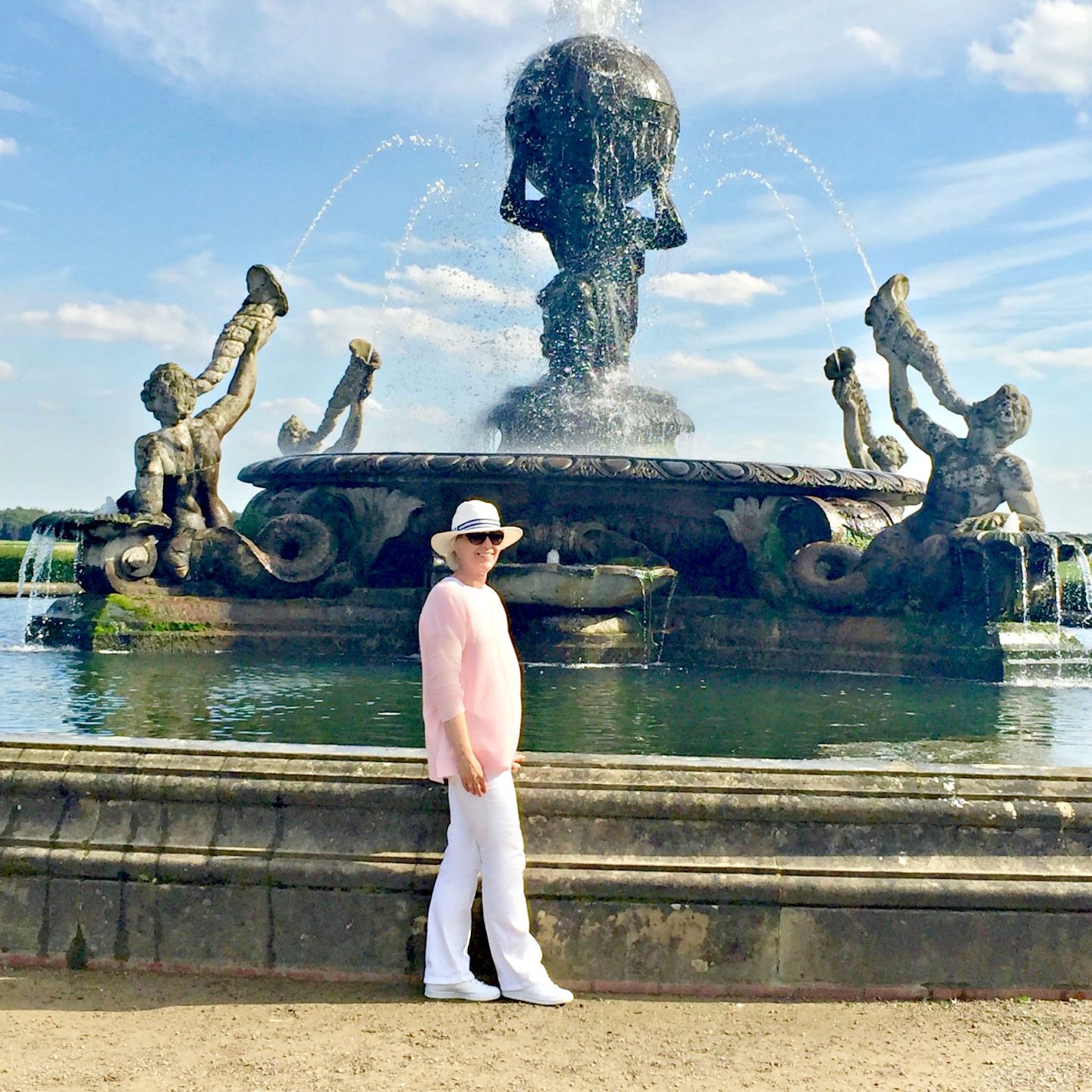 With 1,000 acres to explore, Castle Howard is a haven of peace and tranquillity with extensive woodland walks, temples, lakes and fountains.

Castle Howard is well-known for its seasonal displays of daffodils, rhododendrons, bluebells, roses and autumn colour and in the colder months, vast winter skies and sparkling frosty lakes and lawns make for dramatic vistas.
The monumental landscape offers breathtaking views at every turn, taking in the countryside of the Howardian Hills, a designated Area of Outstanding Natural Beauty.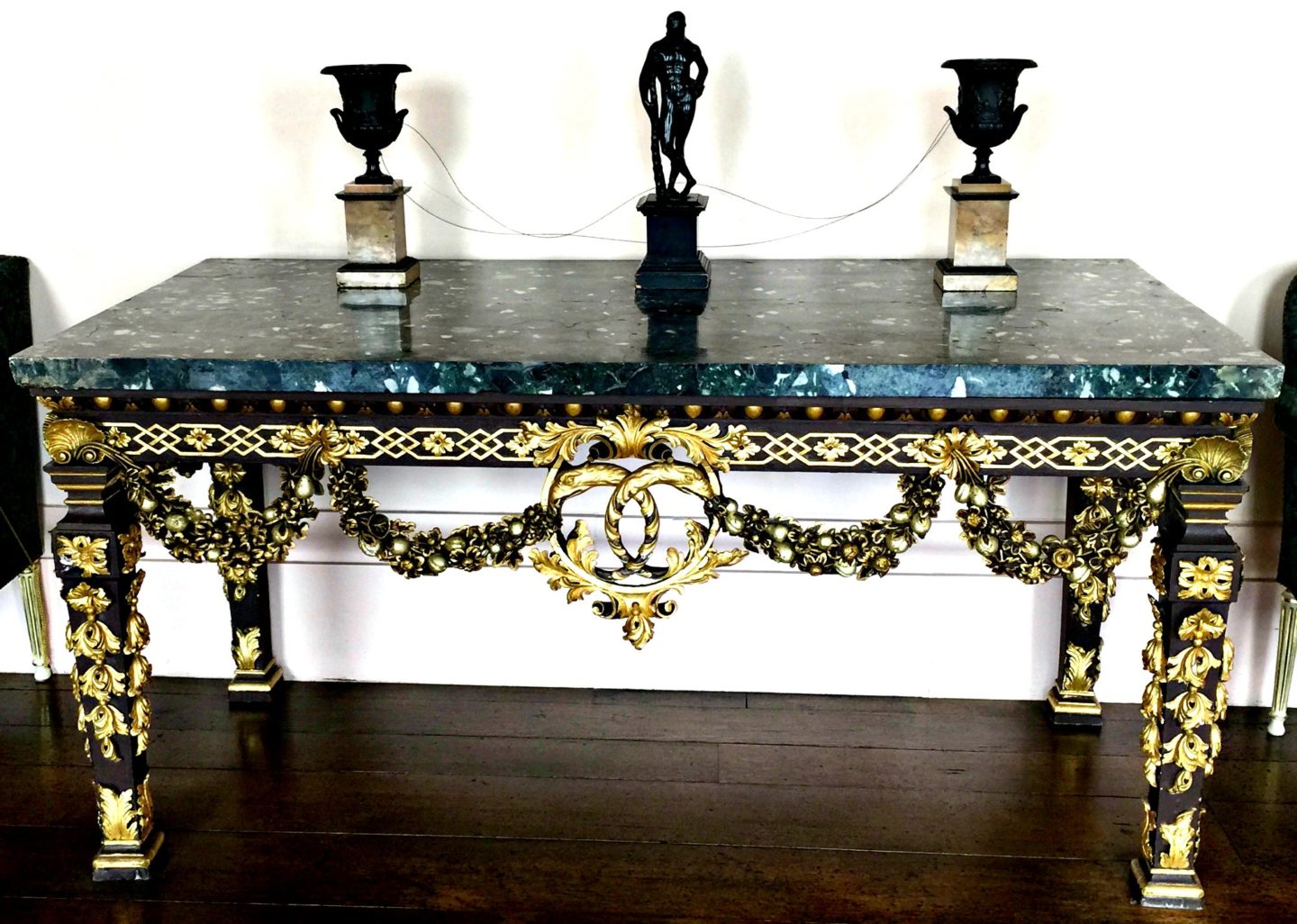 We took a grand tour of the castle. Above is an example of the many priceless antique pieces many of which had been acquired over the generations by the various Earls.
A re-cap of my capsule travel wardrobe and what I found most useful on this trip. I found that a combination of trousers/jeans, tee shirt and light sweater were the most practical. Above I am wearing my white jeans (US link) and my pink cashmere sweater WoolOvers (US link) over a white tee shirt. See my post Packing for my trip to York for full outfit details.
We were incredibly lucky with the weather and I only wore a light jacket once. Having said that I would still stick to my previous recommendations as shown below:-