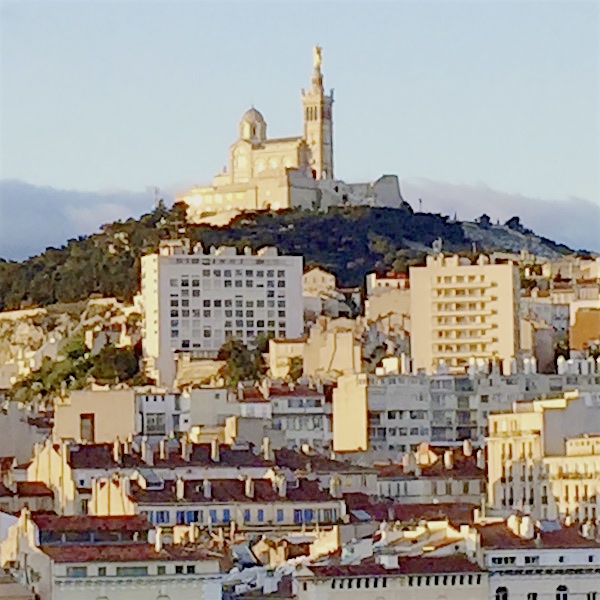 On our way down to Grimaud we had an overnight stay in Marseille. A city I had never visited before. We found it fascinating. Visually exciting with extremes in architectural design ranging from the Basilique Notre Dame de La Garde built in 1864 to the stunning Mucem museum build in 2013. 1960s concrete tower blocks,in the brutalist style, were dotted among the more traditional houses.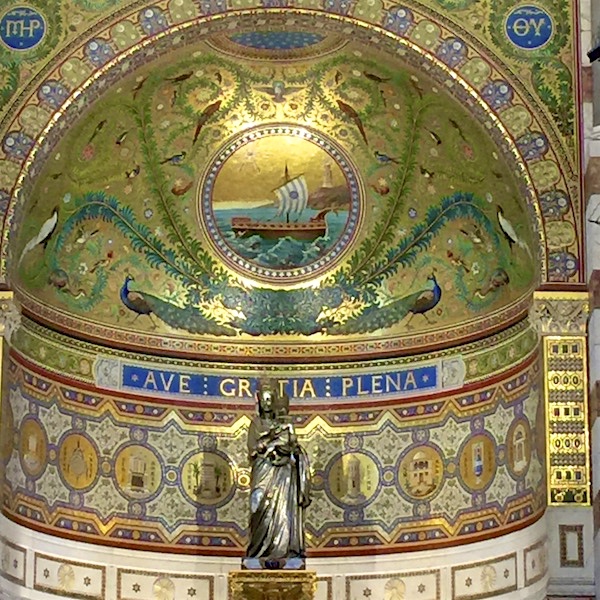 The inside of the Basilique Notre Dame de la Garde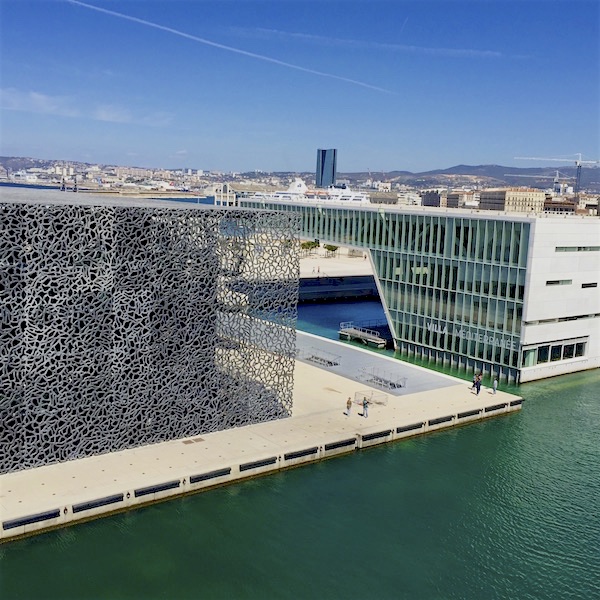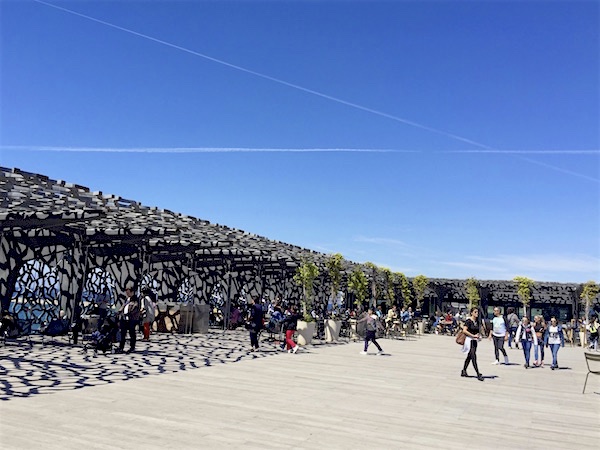 Mecum Museum (Musée des civilisations de l'Europe et de la Méditerranée). Definitely worth a visit if you are staying in or near Marseille. They host some amazing events. We just missed a Picasso exhibition 27th April to 29th August.
Marseille is a multi cultural city and definitely has an edge to it. Some of the Grafitti was magnificent.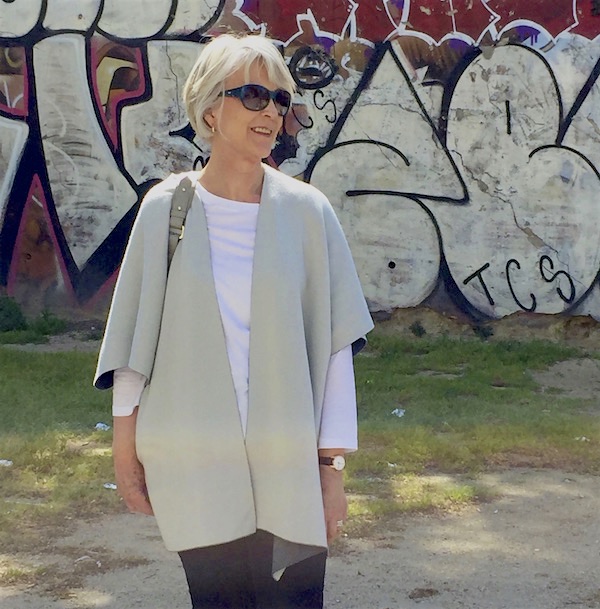 The weather was hot and sunny with intermittent gusts of chilly winds. This cape came in extremely useful.
View of the Port from out hotel window.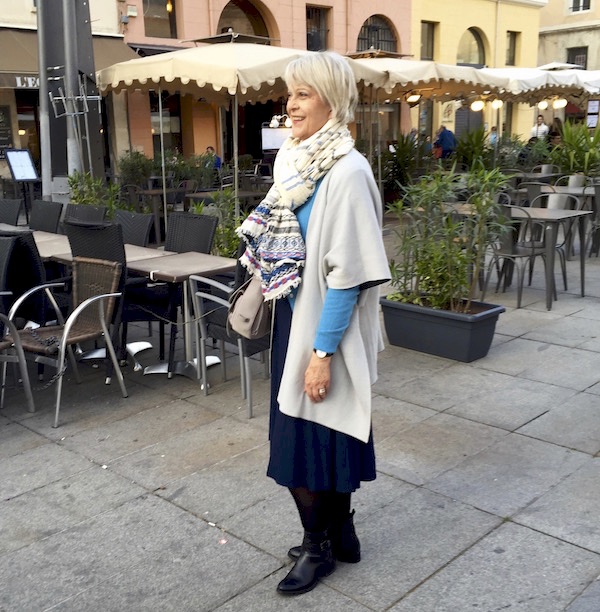 There are plenty of cafes and restaurants to choose from in Marseille. I would highly recommend the one we went to Les Arcenaulx. The fish and vegetables were very fresh.