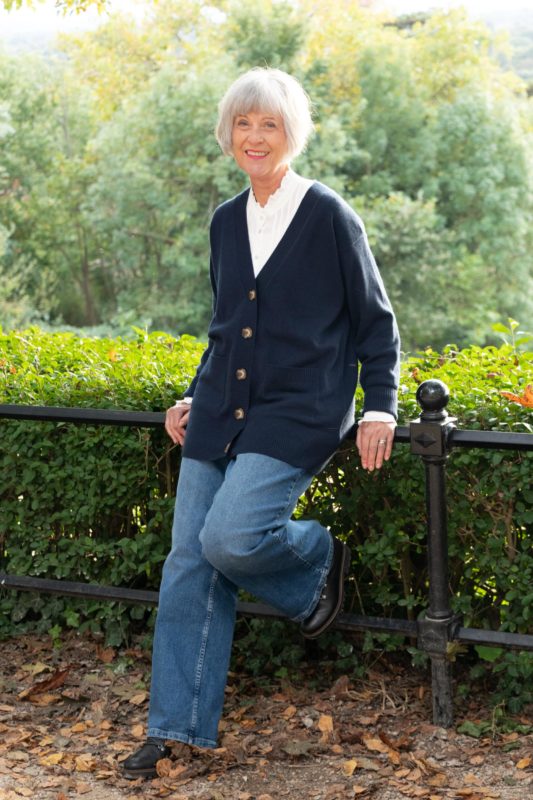 I love cardigans, I always have. In my opinion, they are one of the unsung heroes of a well-curated wardrobe. They are an item of clothing particularly suited to the British climate, which can be extremely variable, sometimes we can experience all the seasons in one day. They are also very useful for travelling. I never go anywhere without one in my suitcase. My indulgence this season alongside my navy trench coat has been a longline cashmere cardigan. I chose a longline cashmere cardigan from Autograph at MarksandSpencer. Today I will show you a few tips on how to style a long line cardigan. I am wearing a medium. It is meant to be oversized, which I like. If you want it to fit more snuggly I would suggest that you go down a size. In the image above I am buttoned up and loose over my wide-leg jeans.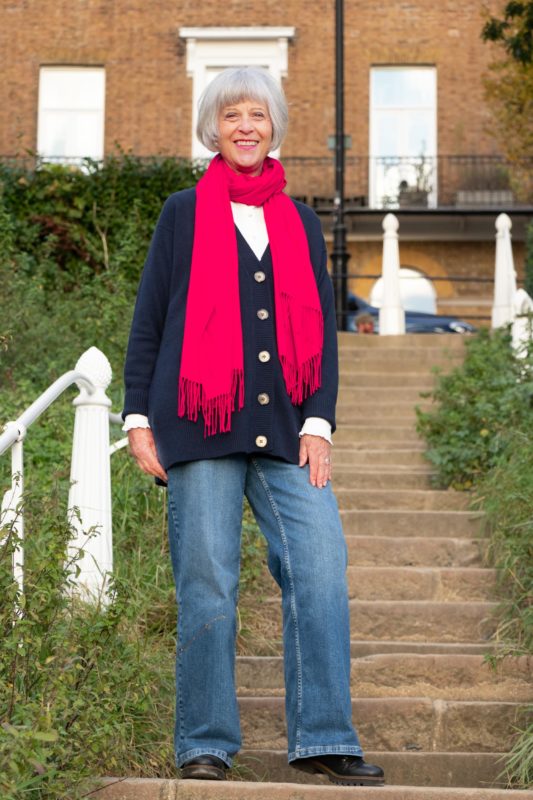 Add a brightly coloured scarf to lift an otherwise neutral-toned outfit. The scarf that I am wearing is 100% cashmere is available at the Chicatanyage shop.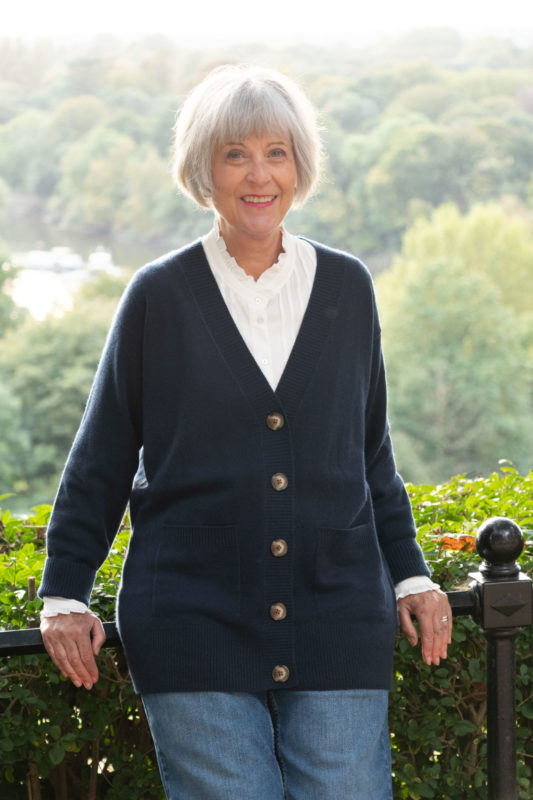 I am wearing an off white frill collared blouse as I think it adds a feminine touch to the masculine style cardigan.
Add the added advantage of buying a long line cardigan is that it will double as a soft jacket. Just add a belt and the outfit becomes more formal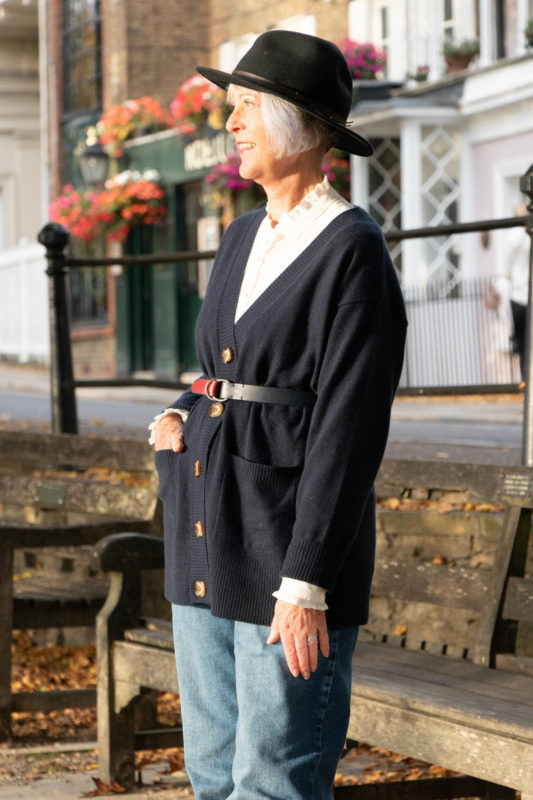 I do love my hats. The one that I am wearing is a fedora, several years old.
I hope the photos of how I am wearing my new cardigan will give you some tips on how to style a long line cardigan in various different ways.