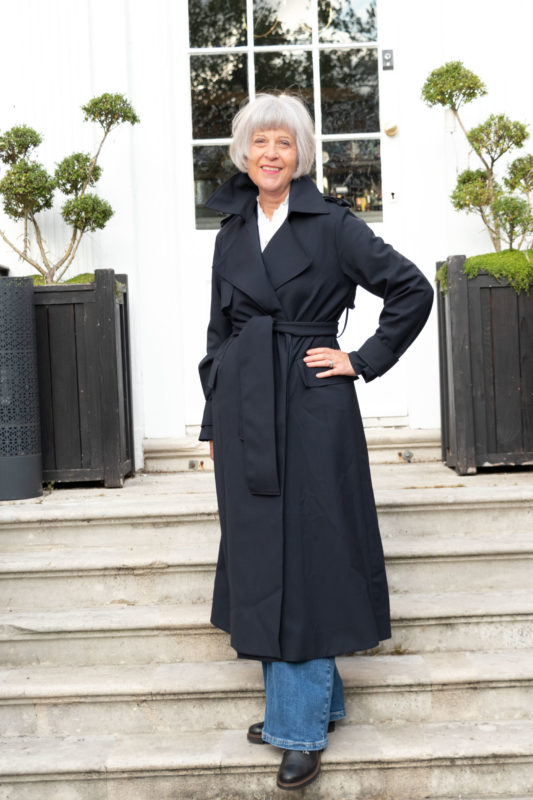 The trench coat has been a classic item in a woman's wardrobe for as long as I can remember. I think that I had one as part of my school uniform many years ago. It is particularly favoured by chic French women. If we were in Paris now sitting in one of the famous cafes in St.Germain I am sure that we would see half a dozen French women walking down the street looking elegant in a trench coat. The traditional colour for a trench coat is beige however that is not a colour that works very well for me with my silver hair so I prefer a dark navy version. The style of the one I am wearing above is a new version of the classic trench coat. It is longer, falling well below the knee and has a tie as opposed to a buckle belt.
Trench style coats never seem to go out of fashion. I still wear my short summer trench coat as seen here in 2015.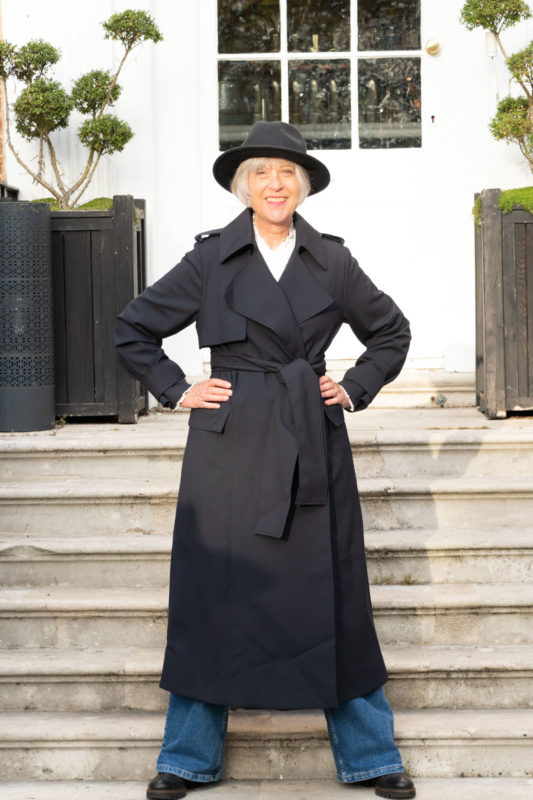 Photographs were taken by Laura Hines. Follow her on Instagram
A selection of new versions of the classic trench coat: I have added some short stills for Petites.