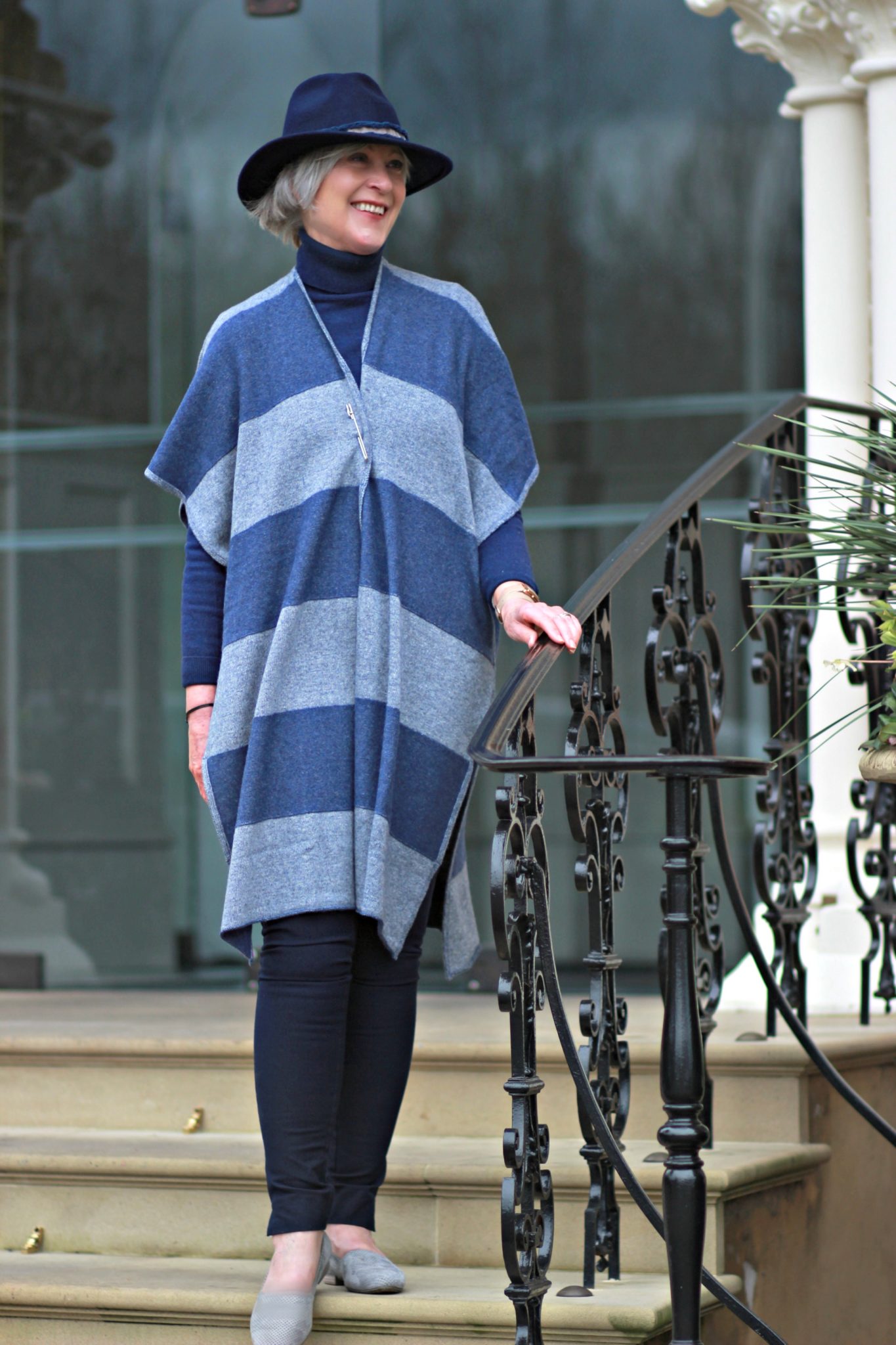 Stripes, stripes and more stripes. They are everywhere this Spring. In fact it is difficult to go into any shop or browse any website without encountering striped tops, sweaters, bags, trousers, dresses and skirts. Personally I am not a fan of high contrast stripes such as black and white or bright red and white. Too stark in my opinion unless you have dramatic colouring to balance the look. However a subtle muted stripe such as this wool/cashmere blue/grey stripe knit kimono by Hope Fashion is flattering. It feels wonderfully soft and is a versatile easy to wear piece. I am wearing it here with a navy turtle neck sweater (similar) and black trousers (similar) as the weather in London is still cold and mercurial. It will look equally good later in the season with white or cream linen.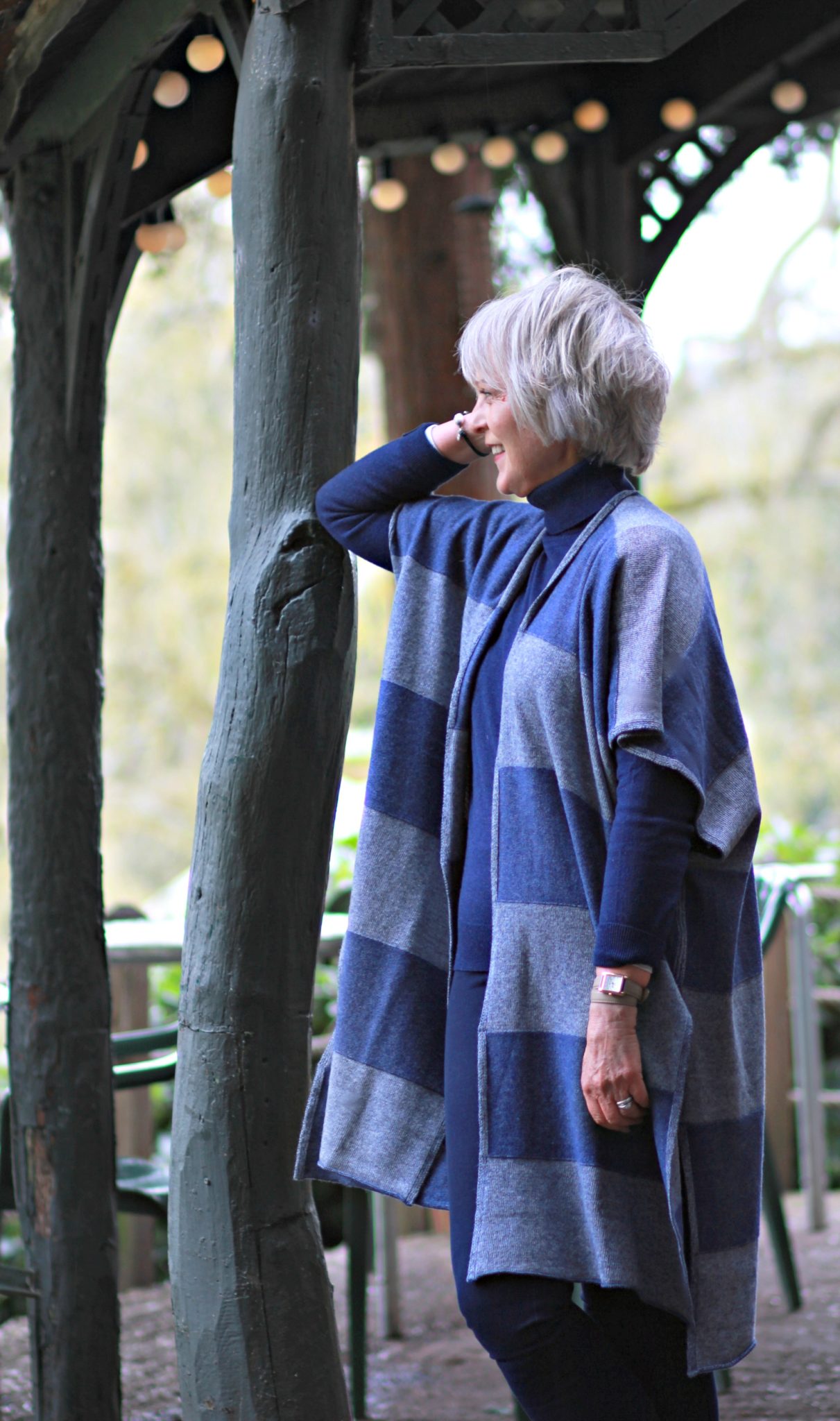 I don't necessarily hold with the idea that horizontal stripes can make you look shorter and wider. It depends on the style. If you break up the line of your silhouette with a striped top or bottom creating a demarcation line in the middle of the body this rule can hold true. However if you keep your under layer one colour then add a long line stripe top I think this works. So even if you are petite don't be afraid to at least experiment. You never know it just might work for you.
Hat some years old (similar at Etsy) shoes by Paul Green old (similar)
Photograph taken by Laura Hines at Petersham Hotel Richmond and in the surrounding areas. Follow Laura on Instagram.
Check out Hopefashion's website. They have a very interesting and flattering way of dressing ordinary women, like us, in their practical and high quality pieces.
Check out my picks of the stripes in my updated boutique