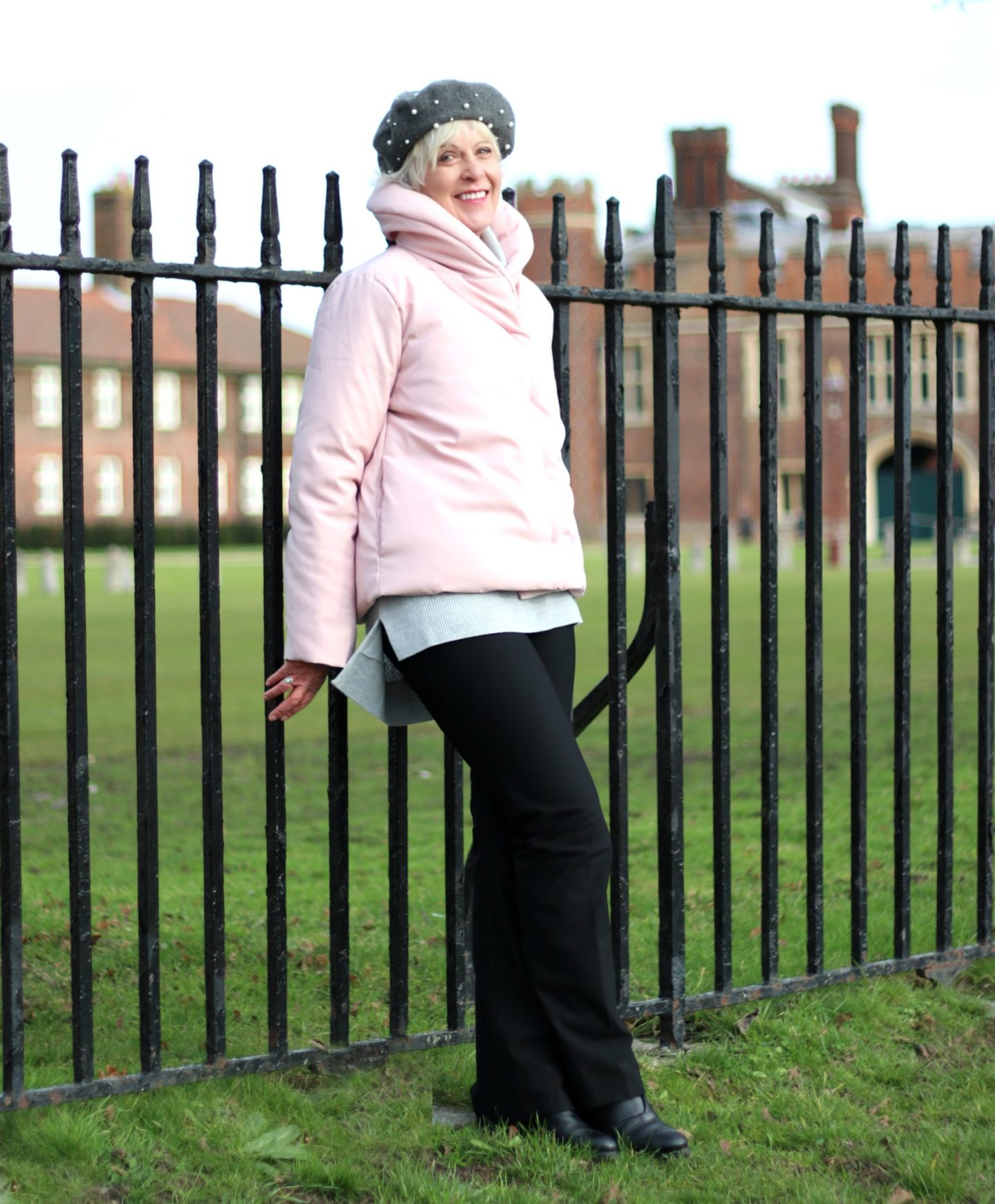 We don't normally associate puffa jackets with Spring and Summer. Yet if you live in a northern climate they can be a very useful addition to your wardrobe. The navies, greys and blacks can feel a bit heavy at this time of year. So I am delighted to see that many bands and stores are offering some lovely pastel tones that will work well with our lighter toned Spring outfits.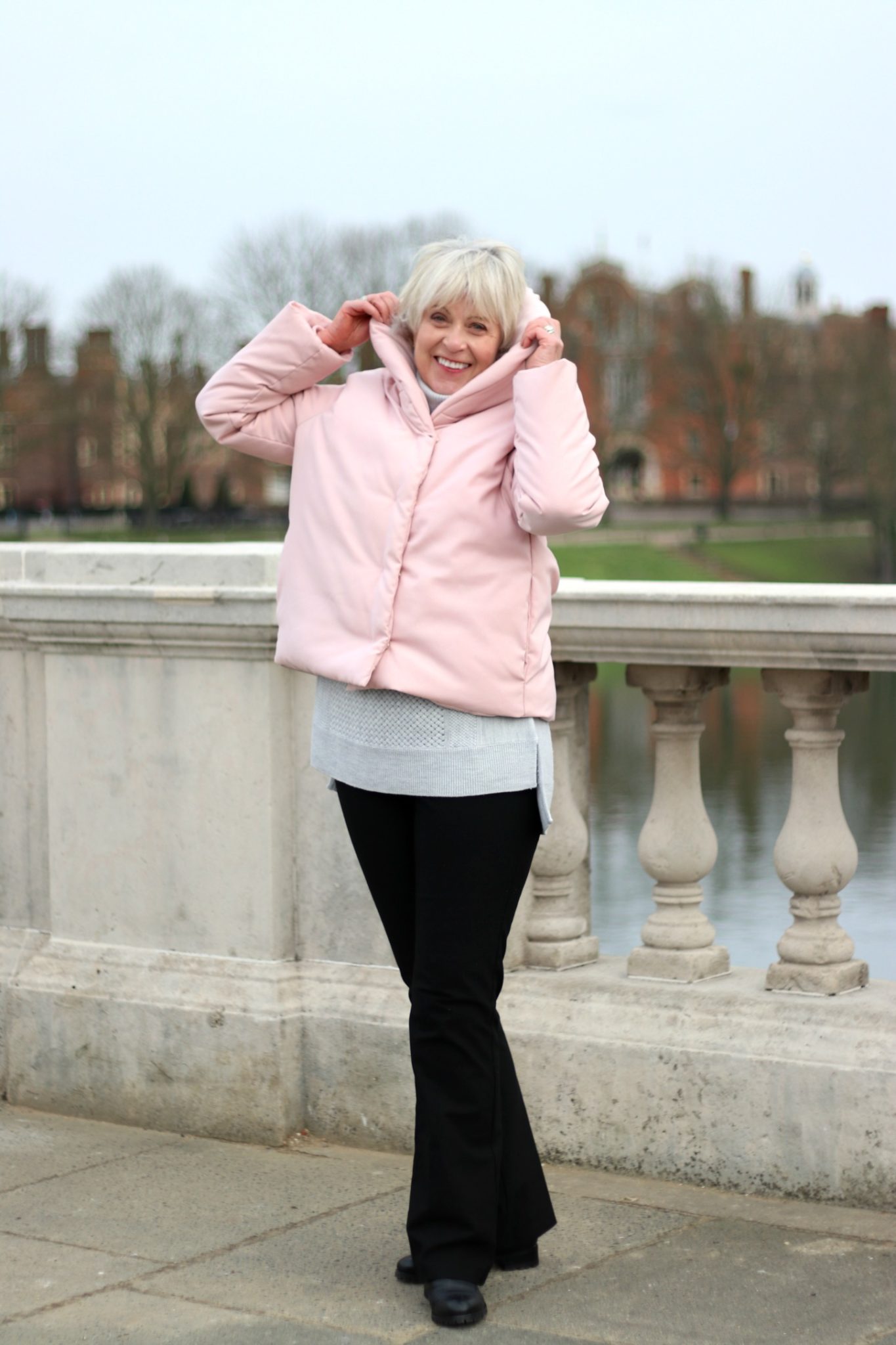 Even though the sun is beginning to return after a very bleak grey winter the temperatures are still chilly and I was grateful for my layers on this photoshoot.
If you choose a puffa in one of the new pastel tones you can wear it now with your warm sweaters and later over a light top or tee. I spotted the one I am wearing in the window of H&M (US link) as I was walking down Regent Street. I think it was the colour that first attracted me. When I tried it on it was definitely coming home with me. Grey polo sweater worn underneath from a selection at MeandEm.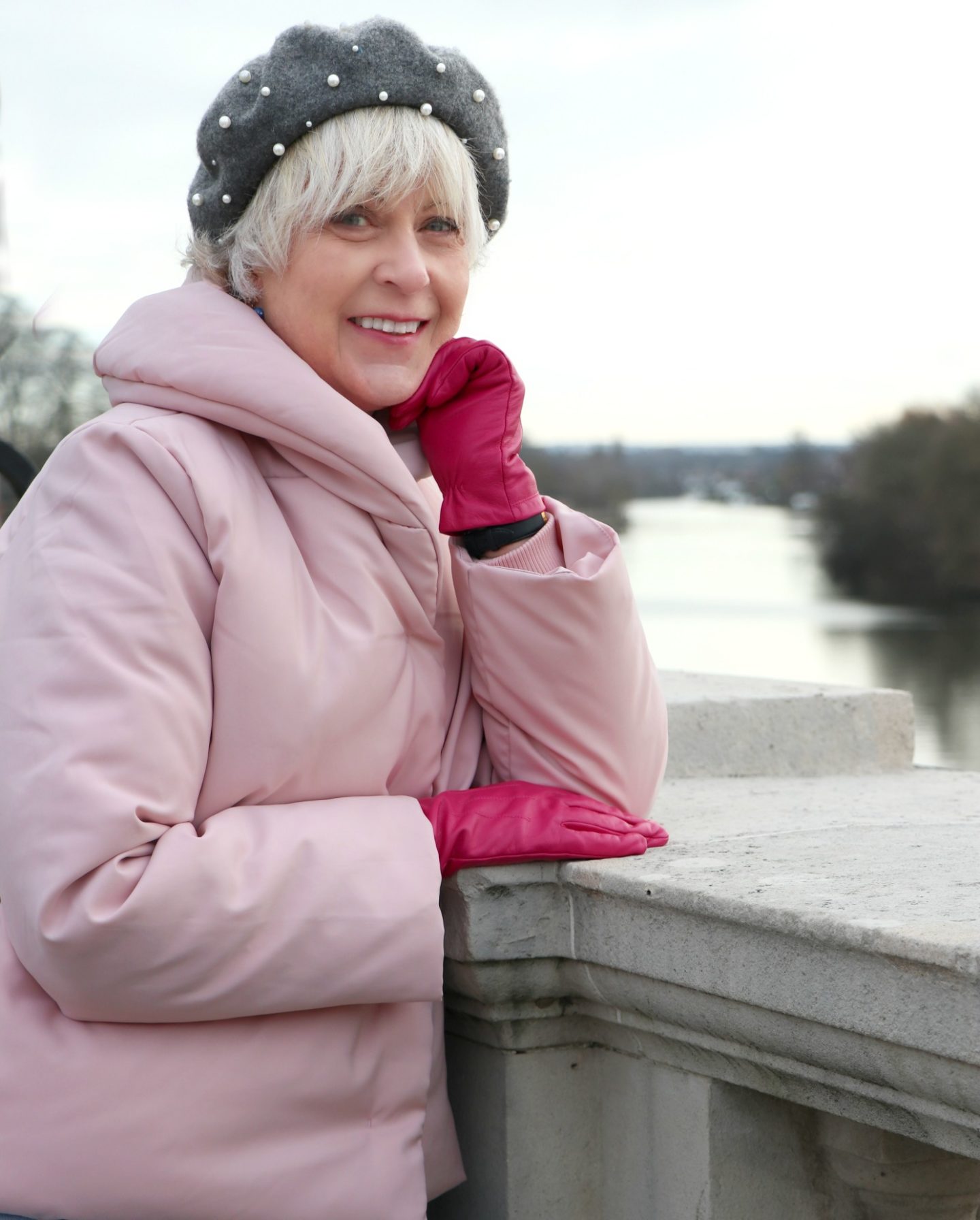 Grey pearl beret from last season. Similar available at Topshop Nordstrom and Etsy. Pink gloves MarksandSpencer.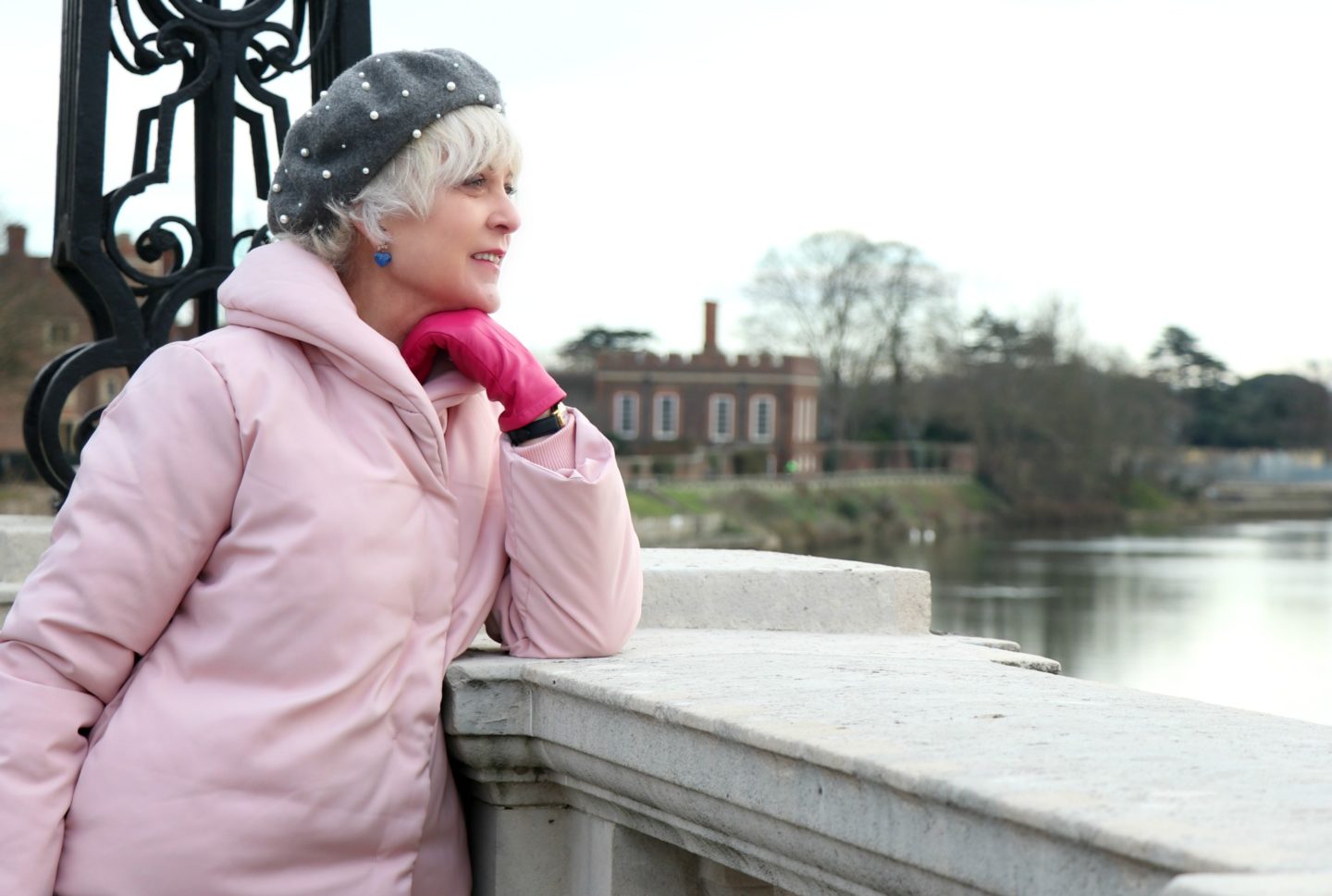 I think that I am going to get a lot of wear out of this jacket. I can see it slung over a print dress or teamed with one of my circular skirts.
A selection of pastel Spring parkas: