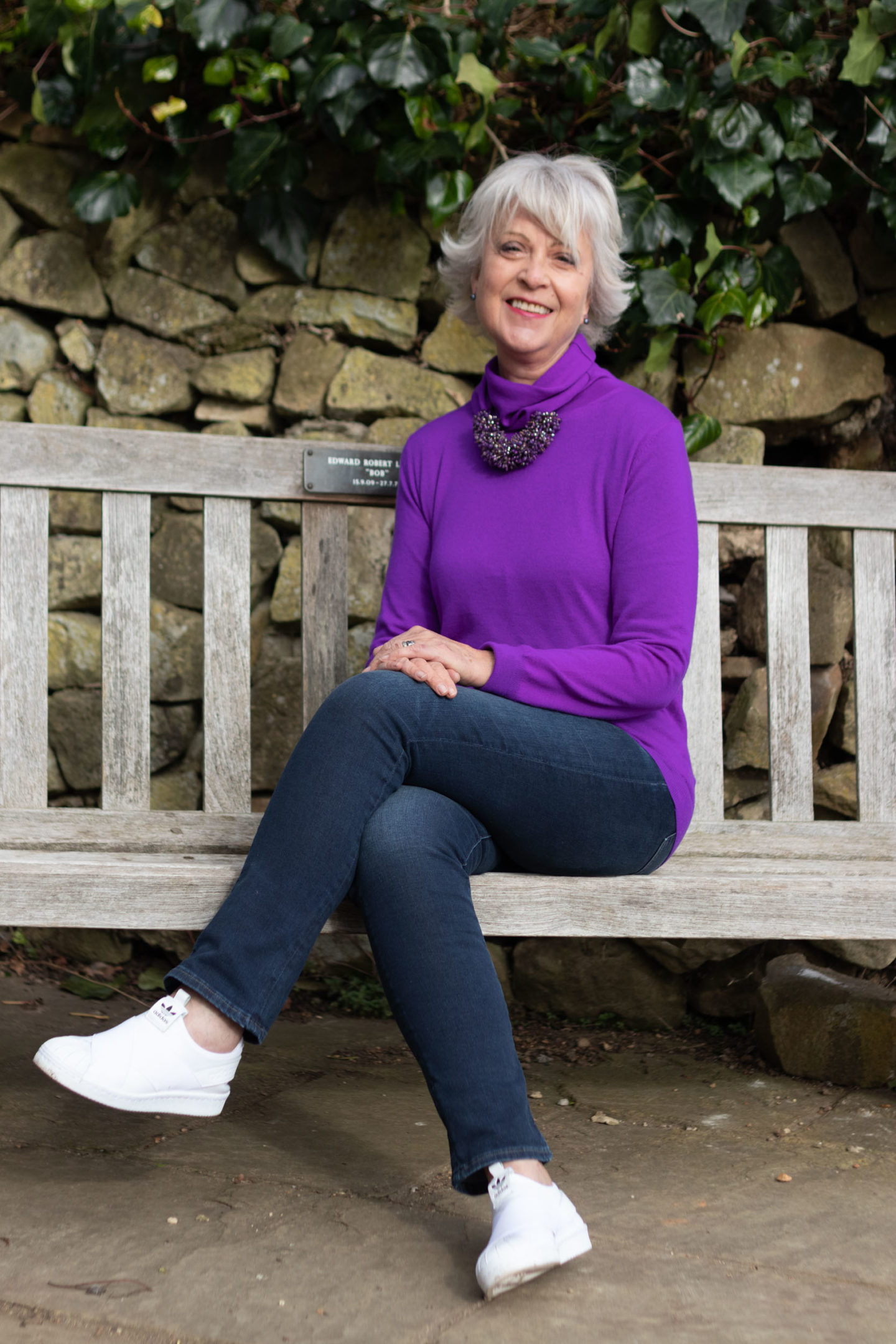 Purple is a colour that can polarise opinion. Do you love it or hate it? A quote from the wonderful poem by Jenny Joseph.
"When I am an old woman I shall wear purple
With a red hat which doesn't go, and doesn't suit me."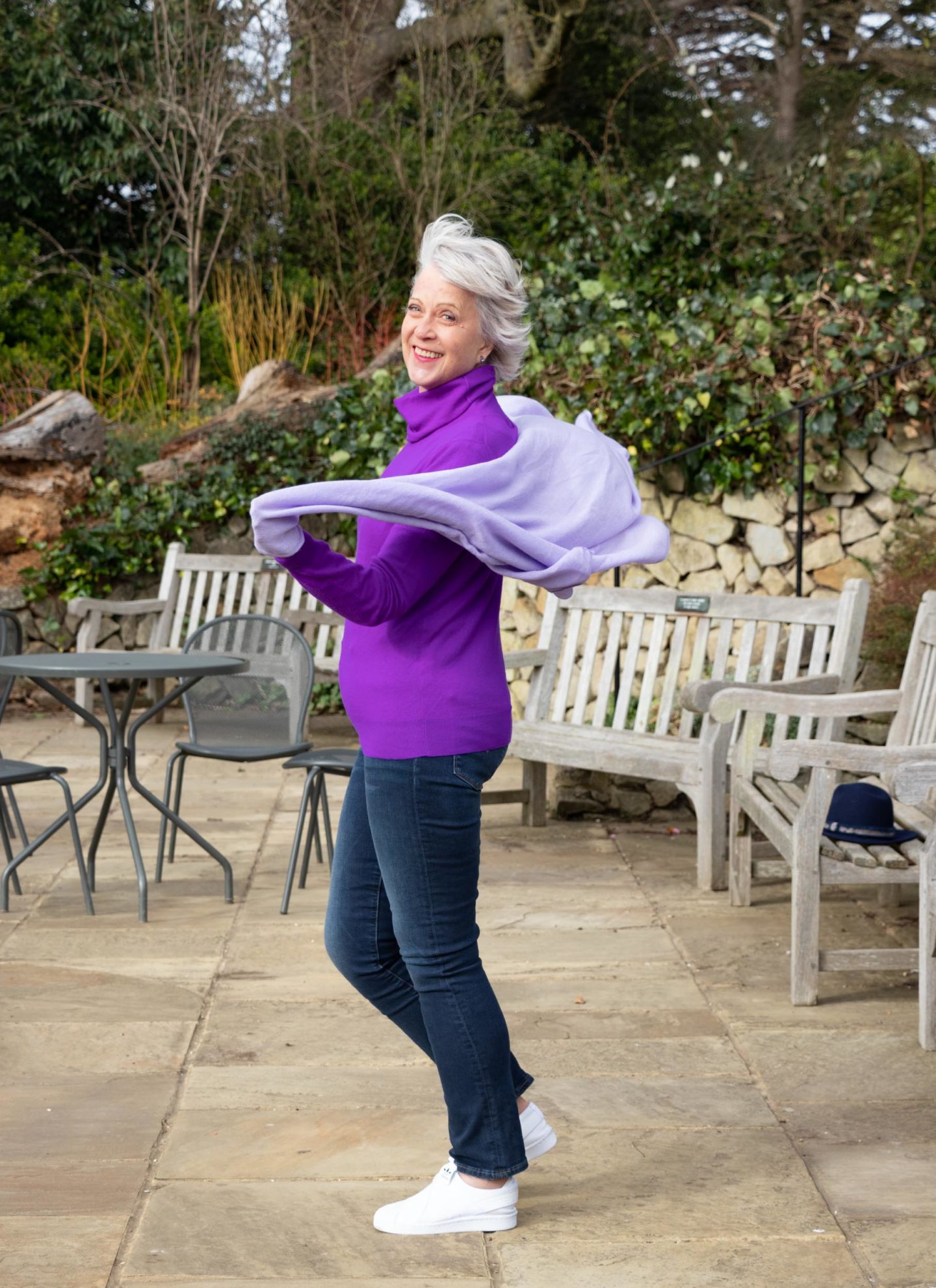 When I googled this well-known poem I found information on this interesting site Later Bloomer. Apparently the poem was an "ode to nonconformity".
Personally, I love mixing strong bright colours together and I can well imagine myself wearing a purple coat with a red fedora hat. however, I acknowledge that this look might not be for everybody. The colour purple seems to carry a lot of baggage. The definition of purple is that it is a colour somewhere between red and blue. However, if you add white to the mix it quickly becomes various shades of lilac.
The jeans I am wearing are my trusted Levis, necklace MarksandSpencer last year, they have some funky styles. my trainers are Stan Smith and my lilac wool scarf from St.Tropez market.
I remember wearing various shades of purple way back in the 80s and have not owned a deep purple garment since then. However, when I attended the WinserLondon event in London recently I was tempted to try several of their brighter coloured sweaters. I eventually opted for their bright purple polo neck. It is part of their cashmere collection and absolutely gorgeous. It is made from superfine cashmere so is perfect either worn on its one or as a layering piece. If purple is not your thing the sweater also comes in orange, emerald, red, yellow and rich cream for those of you who prefer neutrals.
Purple and lilac: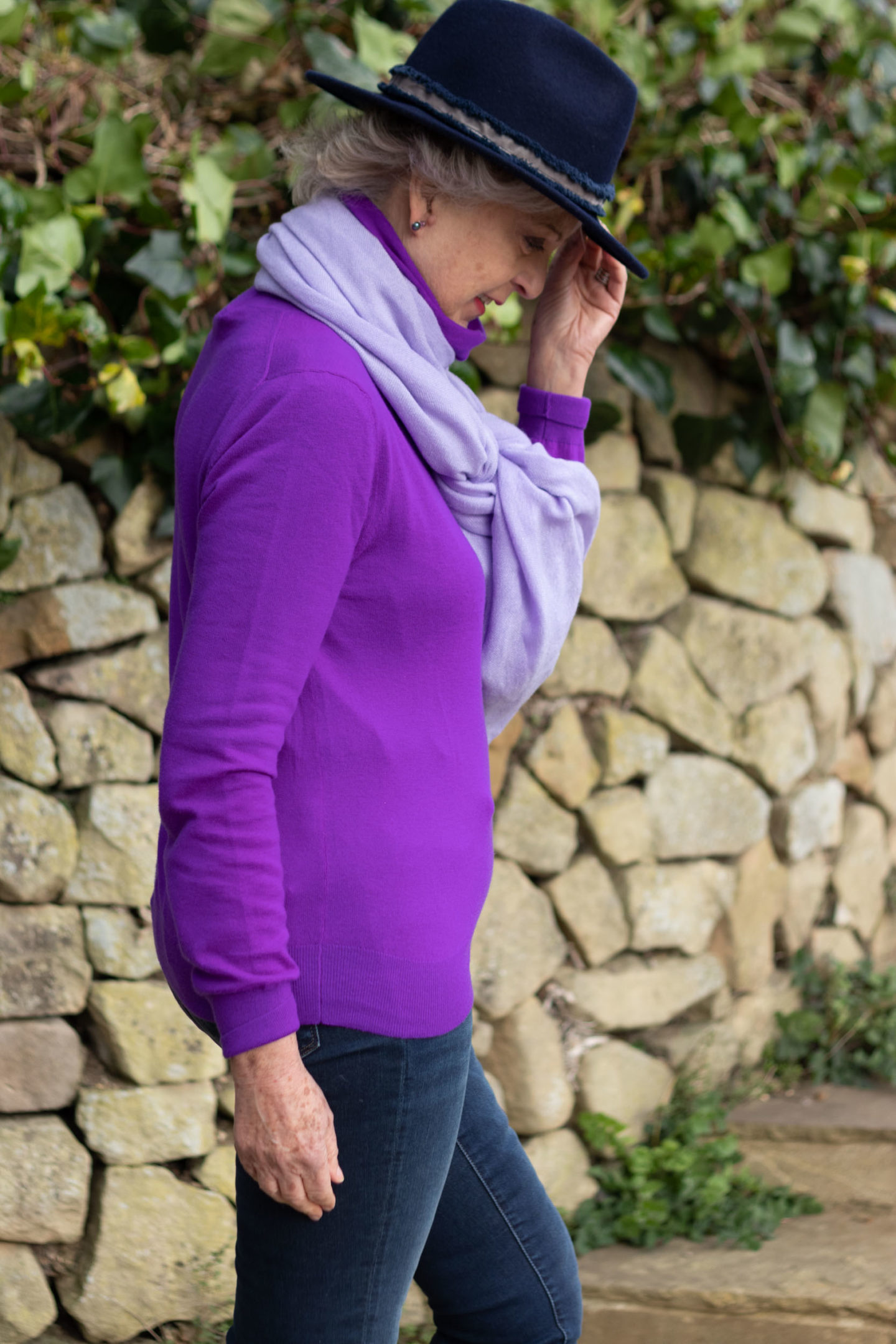 For the last few years purple seems to have fallen out of favour but this season the colour, often associated with royalty and nobility, has been embraced by many of the designers. There are so many shades of purple that you could opt for the palest lavender to the brightest purple or the deepest plum.
Purple & Lilac accessories:
All photographs taken by Laura Hines. Follow her on Instagram
Disclaimer: The purple sweater I am wearing was requested for photography and subsequently gifted. All the other items I am wearing are my own.