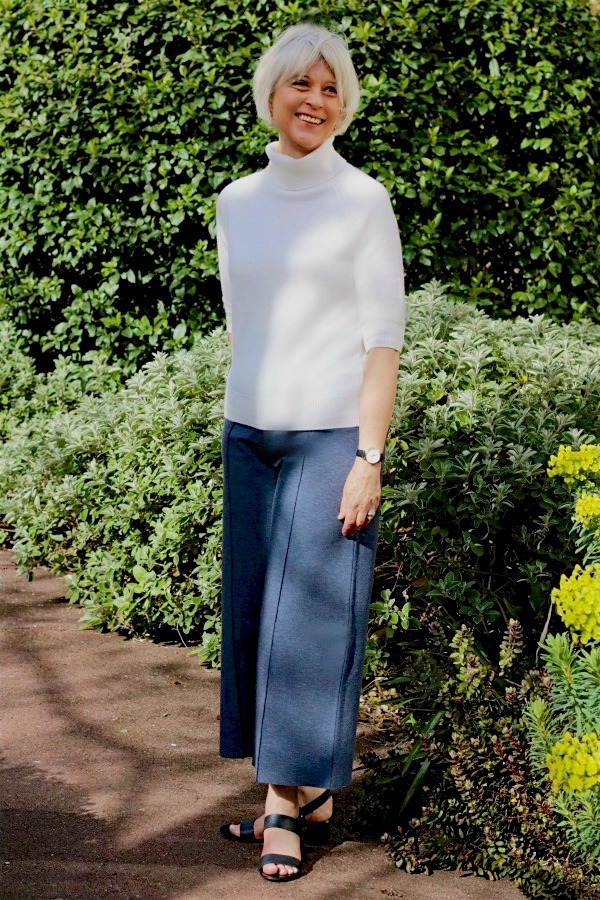 Trouser shapes have been evolving for many seasons. It seems that we have lived in skinny trousers and some of us leggings for years. Slowly the wider shape trouser has vied with its skinny cousin for a place in our wardrobes. This season the short wide leg trouser is a combination of the wide trouser and the ankle length capri. Thus creating the new style wide ankle trouser.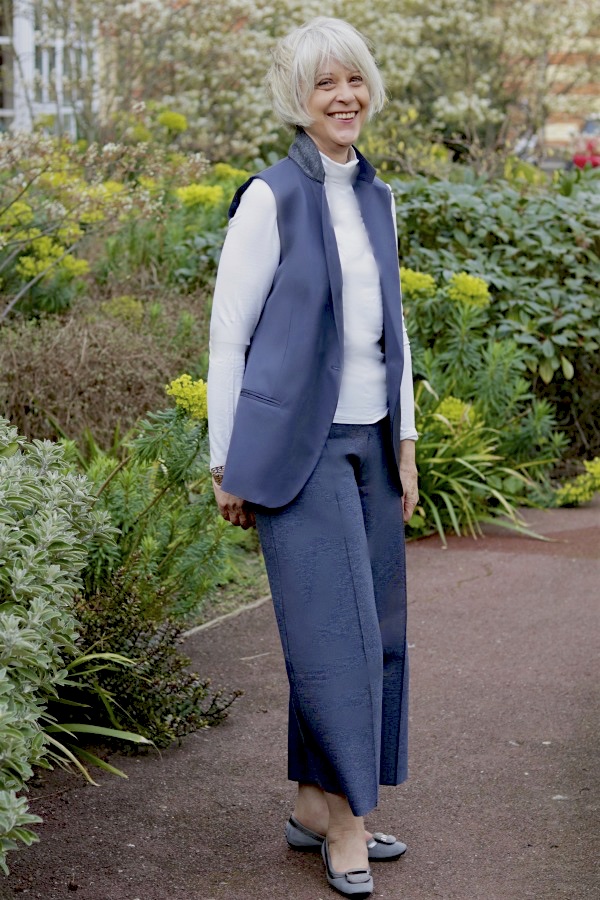 I thought I would dip my toes into this new trend. A bit like kissing many frogs until you find your prince, I tried on several wide leg ankle pants. Many were just too baggy and looked clown like. I finally settled on this pair by FineryLondon (not a brand I had heard of till recently). They have a slim high waistline (which works for me as I have a long waist). They fit well around the hips and are not too baggy.
The problem was what to team them with. I tried them with a simple 3/4 sleeve turtle neck sweater. Then for a more structured look I wore them with a waistcoat. Shoes were the biggest problem. They looked ok with flats but much better with these ankle strap sandals.
There are some interesting ones at J.Crew some with 30% reduction code TIMETOSHOP.
SHOP TROUSERS