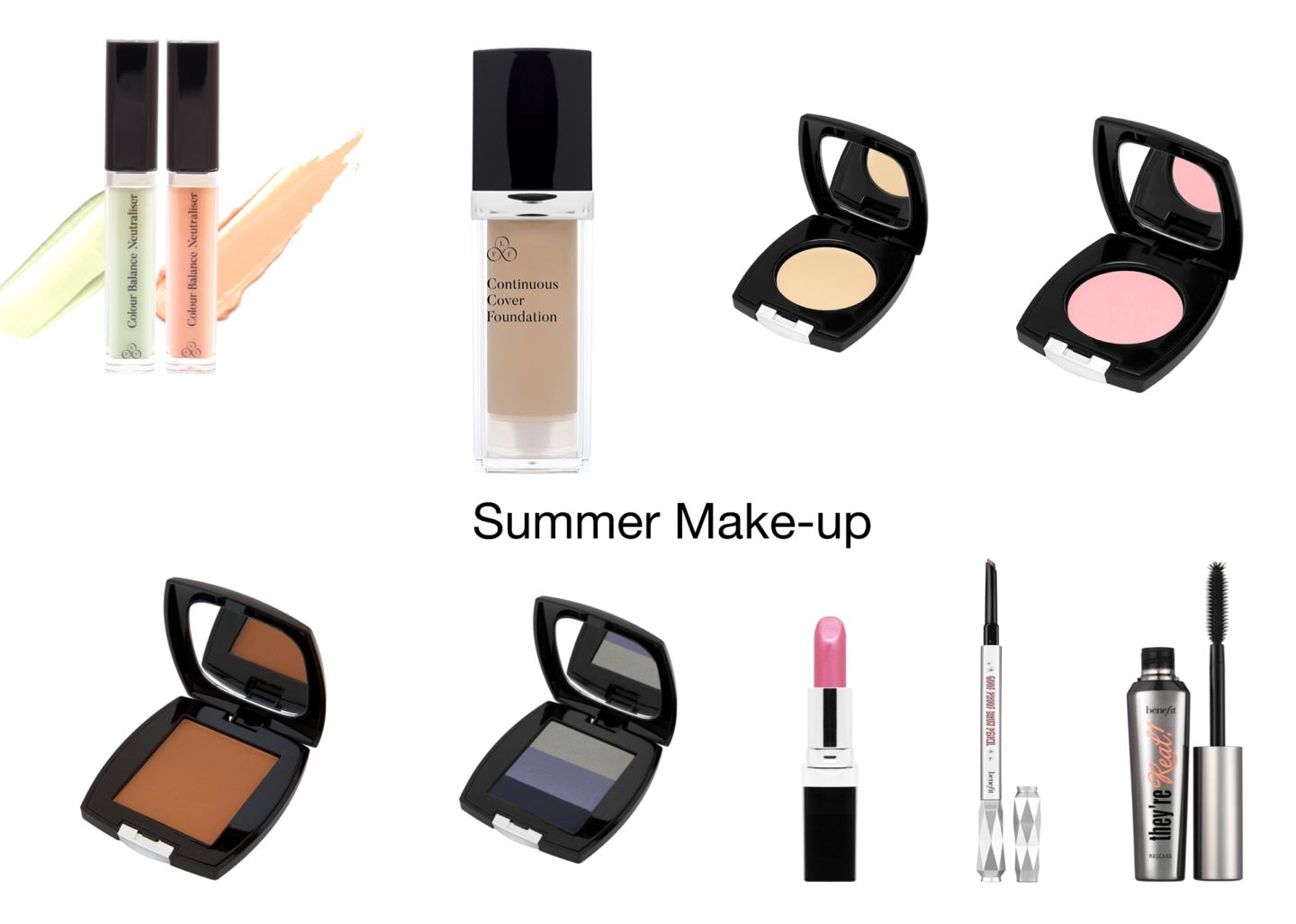 If I am going out and about or want to put a "full face" on I will use the above products. I have become a great fan of the Lookfabulousforever make-up range. It is specially formulated to suit older faces. I find that especially in this hot weather it stays in place, no disappearing, slipping or sliding. They have just introduced two new products Colour Balance Neutralisers. I find that the peach one is excellent for helping to cover dark under eye circles and brown spots, I wear it under the concealer. The green one is good for neutralising any red areas on the skin. The face primer really helps smooth the skin and keep the foundation in place all day. The blusher is a cream to powder format which does not sink into those pesky wrinkles. The bronzer looks scarily dark but in fact, I just whisk a small amount over my forehead down the sides of my face and lightly on the bridge of my nose and it looks natural as though my skin had been gently touched by the sun.
I keep my eye make up simple. I find their no shimmer eyeshadow trio is a useful new addition to the range. For my eyebrows, I find that this magic pencil Benefit Eyebrow pencil works wonders in filling in my increasingly sparse eyebrows and Benefit mascara is my current favourite for lengthening and thickening my lashes.
During the summer I tend to wear lighter colours such as white, ivory or pastel pink or blue so I need a light lipstick colour such as my LFF lipstick in "pink pop".
Disclaimer: The LFF trio eyeshadow and the LFF colour balance neutralisers were gifted to me. The other LFF products I already have in my make-up box.
PS. For my American readers, there is still time to grab some bargains in the Nordstrom Anniversary Sale before it ends on 7th August.
Great Beauty bargains here
I have selected some classic items that I think will be worth considering to get you ready for the coming season. Click here to see my choices.