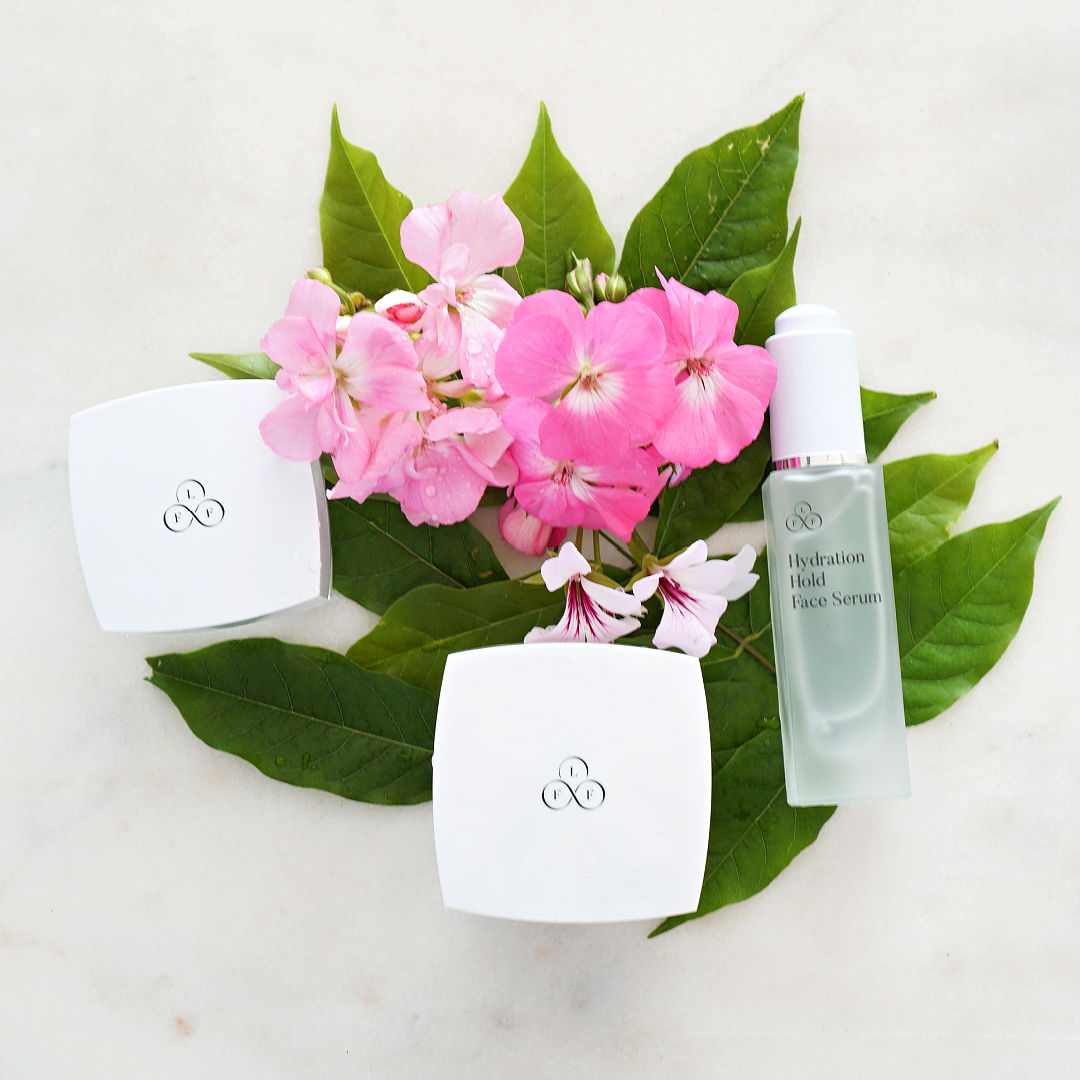 Looking after your skin over 50. I am not a fan of many of the major skincare brands advertising miracle creams that promise to turn back the clock and have us all looking younger. I accept the age that I am and have learnt to treat my skin with care. My skincare routine consists of cleansing, moisturising and protecting my skin both morning and evening.
That is why I am a fan of LookFabulousforever make-up and skincare. Tricia is a woman of a similar age to me and therefore understands what our older skin really needs to keep it in peak condition.
Wrinkles are the visual effect of skin ageing, but dryness is at the root cause of most issues. The skins' barrier functions less efficiently as we grow older and this results in loss of water from the skin. Good hydration is one of the most important aspects of keeping our skin in the best condition possible.
I have been using the Look Fabulous Forever skincare regime since it was first launched so I was thrilled when I was gifted the following products.
Firstly their Hydration Hold Face Serum. I think that a serum is a very important addition to a good skincare regime and this one contains Hydrolyzed Hyaluronic Acid which helps to restore water balance thus creating plumper, smoother looking skin. Secondly, Smooth the day Face cream. This cream contains Vitamins A, C, E & F which adds moisture to the skin plus anti-pollution ingredients, very important as we live in an ever-increasingly polluted environment.
The third product I was sent to trial was their Night Revive eye Cream. I have not used this product before. To be honest I can be a bit lazy about using eye cream. I know I should make more of an effort as I do suffer for dark circles and puffiness. I have been using this cream for about three weeks. So far so good, it is light and easy to use. It is too early to report miracles however it is not adding to the puffiness like some of the heavier eye creams I have previously used.
Looking after our skin over 50
Tricia Cusden, the founder of Look Fabulous Forever makeup and skincare is an expert on helping us to look after our skin over 50. We met about four years ago as she lives not far from me and I attended a talk and demonstration in Wimbledon. We discovered that we both had a similar philosophy regarding growing older gracefully.
You might be interested in watching this video where we discussed both syle and makeup for older women. I also wrote a post showing Tricia doing my makeup in The LFF Wimbledon Shop last year.
Tricia and I chat about style and makeup
Disclaimer: This is not a sponsored post however I was gifted the three products from LookFabulousForever. All opinions are my own.
Affiliate links in posts may generate commissions for Chicatanyage.