Many of you may well have read about Uniglo's immensely popular collaboration with Ines on a capsule "summer wardrobe". As soon as the pieces hit their website many were sold out by lunchtime. By the time I logged on there was only a small selection left in strange sizes. Determined not to miss out entirely I took myself off to Westfield shopping centre last week, the day the range was delivered to the shops.
Joy of joy there was still quite a large selection on the racks when I arrived at about midday. So I grabbed some styles and headed for the changing rooms. The shirts and trousers, although very chic, did not suit my curvy figure. Ines herself has a very straight boy like shape. However the jersey wrap dress ticked most of my boxes. It is a really interesting length, at least for me, as I like to cover my legs. I would say it is fairly clingy and not very forgiving of any lumps and bumps so good quality underwear is advised. It will be great for travelling and should pack like a dream. So at £19.90 it was a no- brainer.
Ines de la Fressange at Uniglo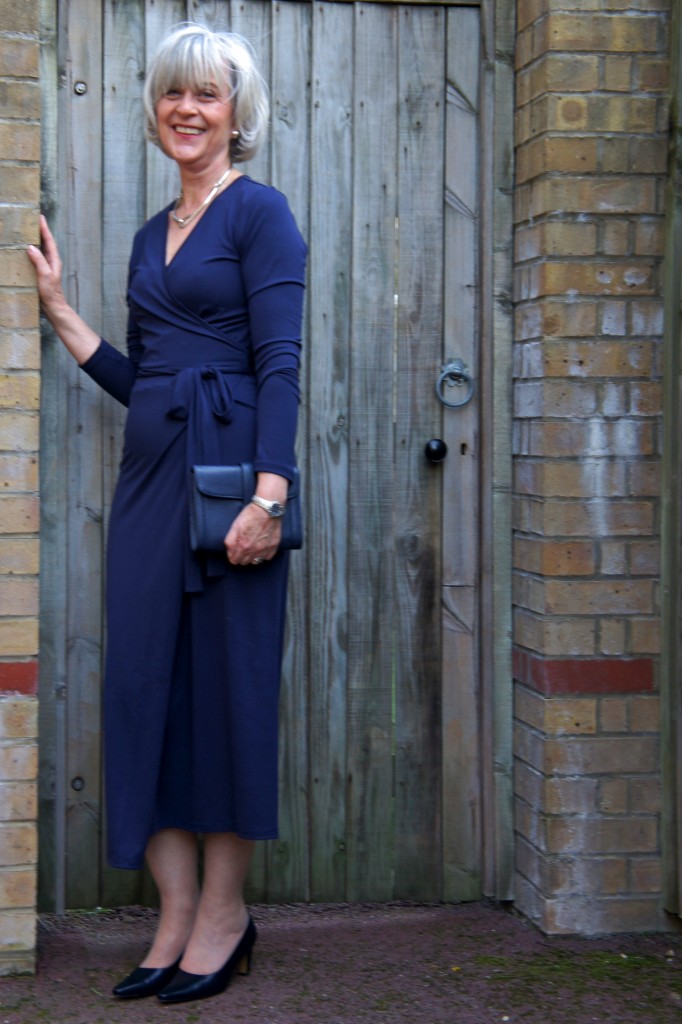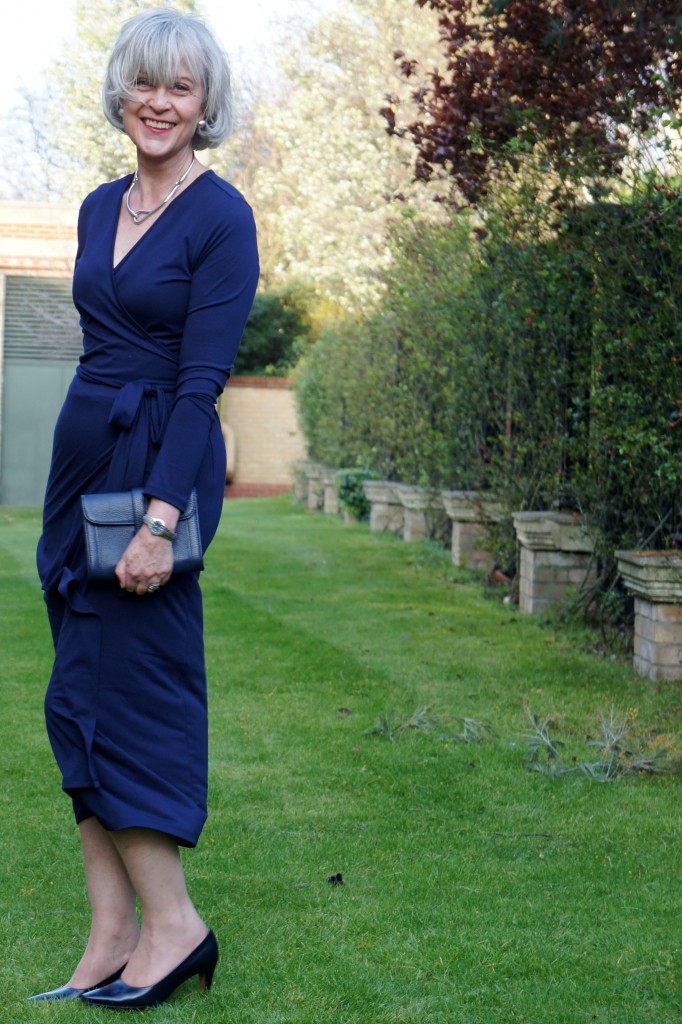 It was a very breezy day and my skirt was blowing all over the place.
Photos by Mr. P.