For most of us, although I know they are not for everyone, jeans are an indispensable part of a practical working wardrobe. However, selecting the right style, shape, colour and fit of jeans is like trying to find a needle in a haystack. This season MarksandSpencer have come to the rescue by creating an easy to navigate Denim Hub. What a great idea and a fantastic place to start the search for that perfect pair of jeans.
Denim is all the rage this season from denim on denim to the new (old) 70s vibe with flares. There are some inspiring examples of how to style your denim at the Denim Hub. For me the most useful section is What style are you? and their fit and style guide which describes each jean style and helps you to find the ideal one to flatter your figure.
So with this in mind I took myself off to MarksandSpencer in Westfield shopping centre to get myself out of my jeans rut. I must have tried on every style in the store and finally chose one of the new kick flare jeans. It has a raised waistband at the back which fits snuggly into my waist (no ugly gap) and the flare balances my pear shaped figure.
I have decided to style my jeans 3 different ways to show how versatile and practical they can be.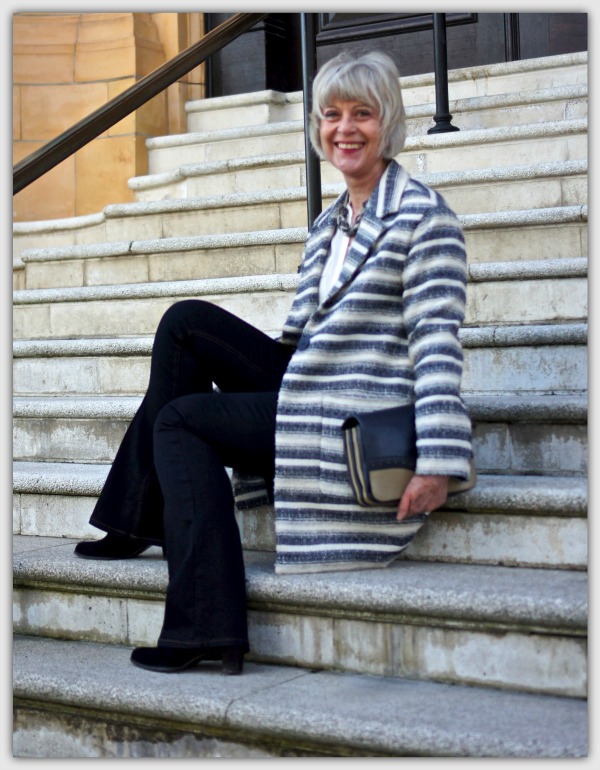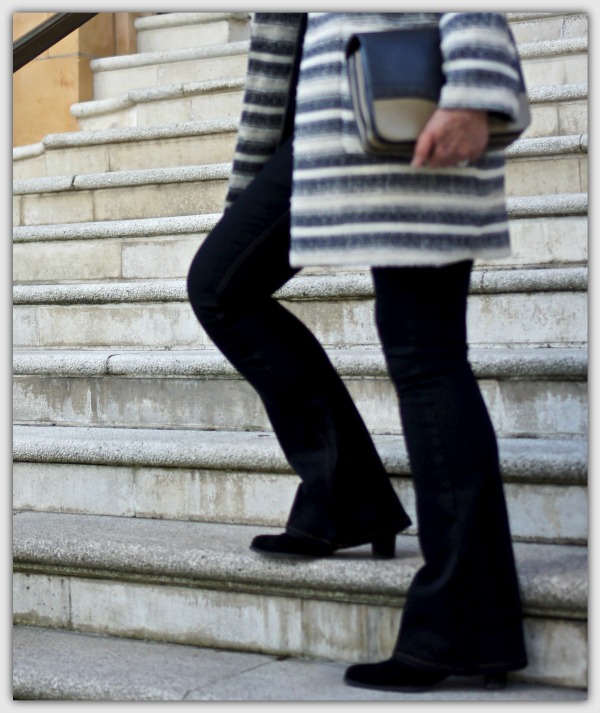 Worn with a chic duster coat for a trip into town or lunch with a friend.
Kick flare jeans styled with stripe duster coat (this is definitely my favourite coat of the season). Cream top from a selection. Metal necklace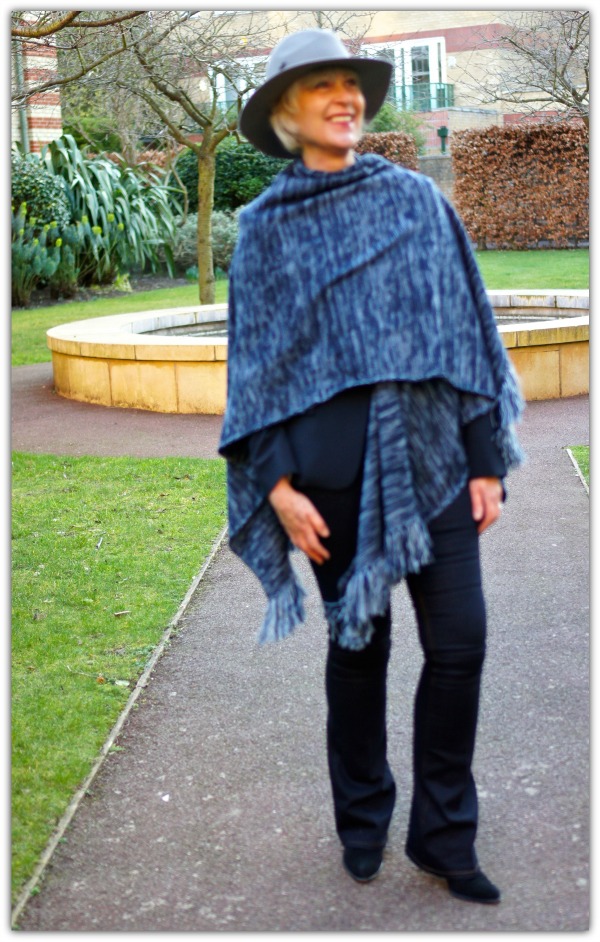 Casual with a slight nod to the boho trend.
Fringed shawl from a selection Grey Fedora hat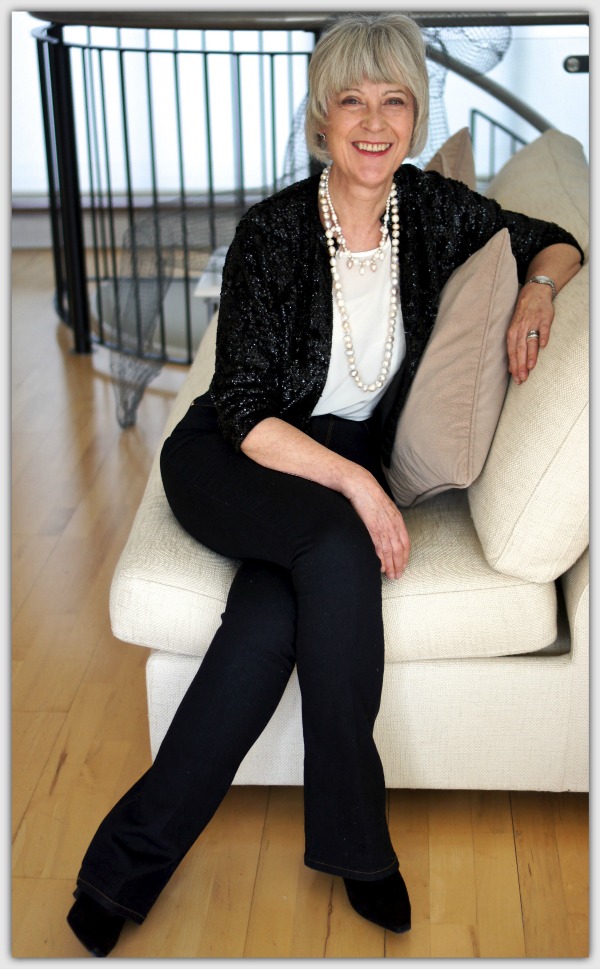 Dressed up with a vintage sequin jacket for an evening out.
If you remember "flares" from the first time round, would you or should you? try them again. My immediate response might have been "no" however I am glad I tried because the new versions have lots of stretch and are more subtle (no flapping round the ankles)
Have you tried a new jean style this season and how do you style yours?