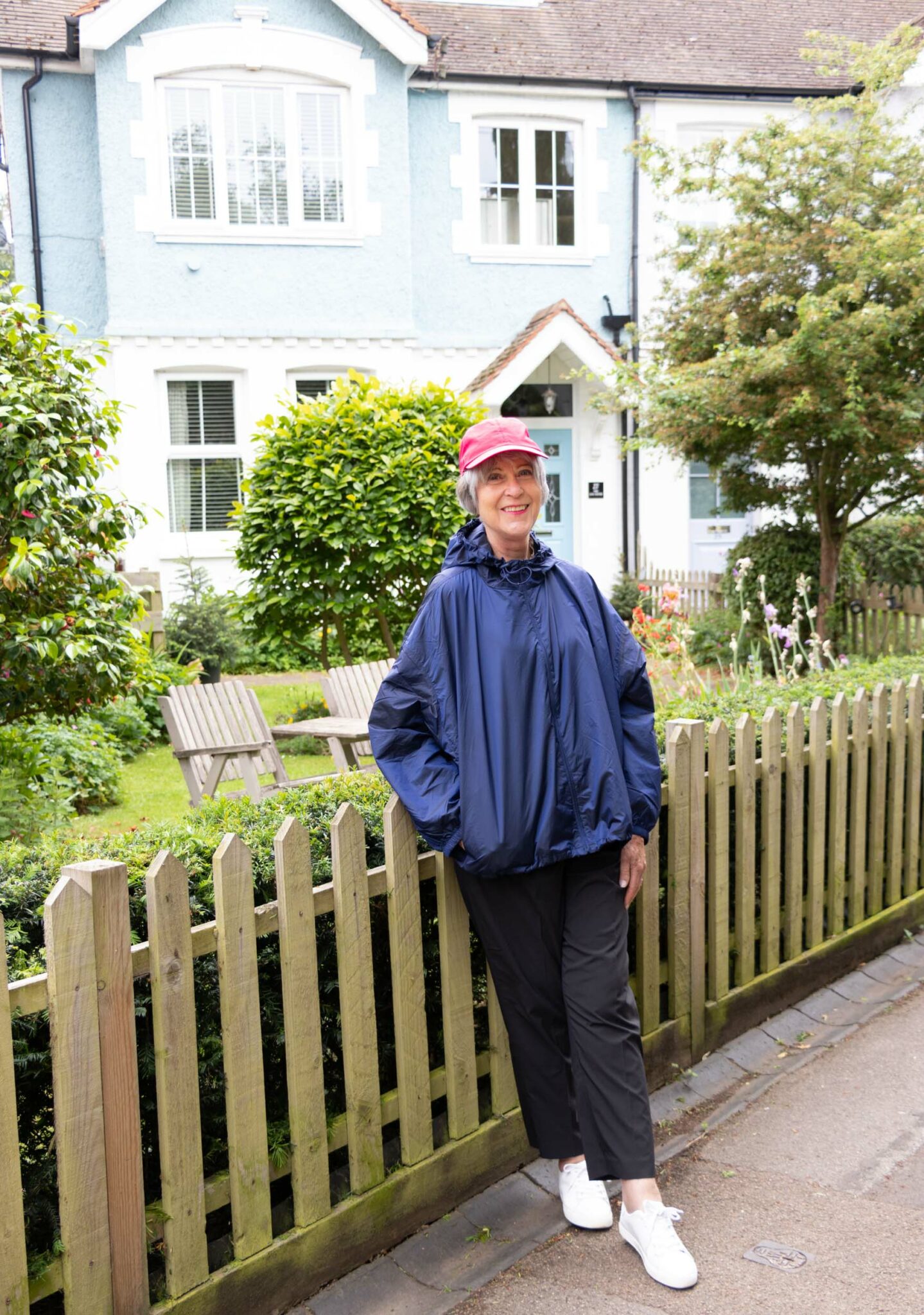 This season Uniqlo has joined forces with Theory for a collaboration of superbly designed practical pieces. I have always turned to Uniqlo (US link) for basics. They offer some great classic cashmere sweaters and cardigans (currently on sale if you want to stock up for Winter). Their simple cotton shirts are of good quality. Their thermals are among the best. I also keep an eye out for any collaborations they offer such as Ines de La Fressange (still a few items available like this linen/cotton blend navy jacket) and Lemaire. I still have two pairs of great trousers from one of their Lamaire collaborations of a few years ago. Not forgetting +J (Jil Sander) if you like simple slimed down shapes as I do. They offer some of the best down jackets and coats.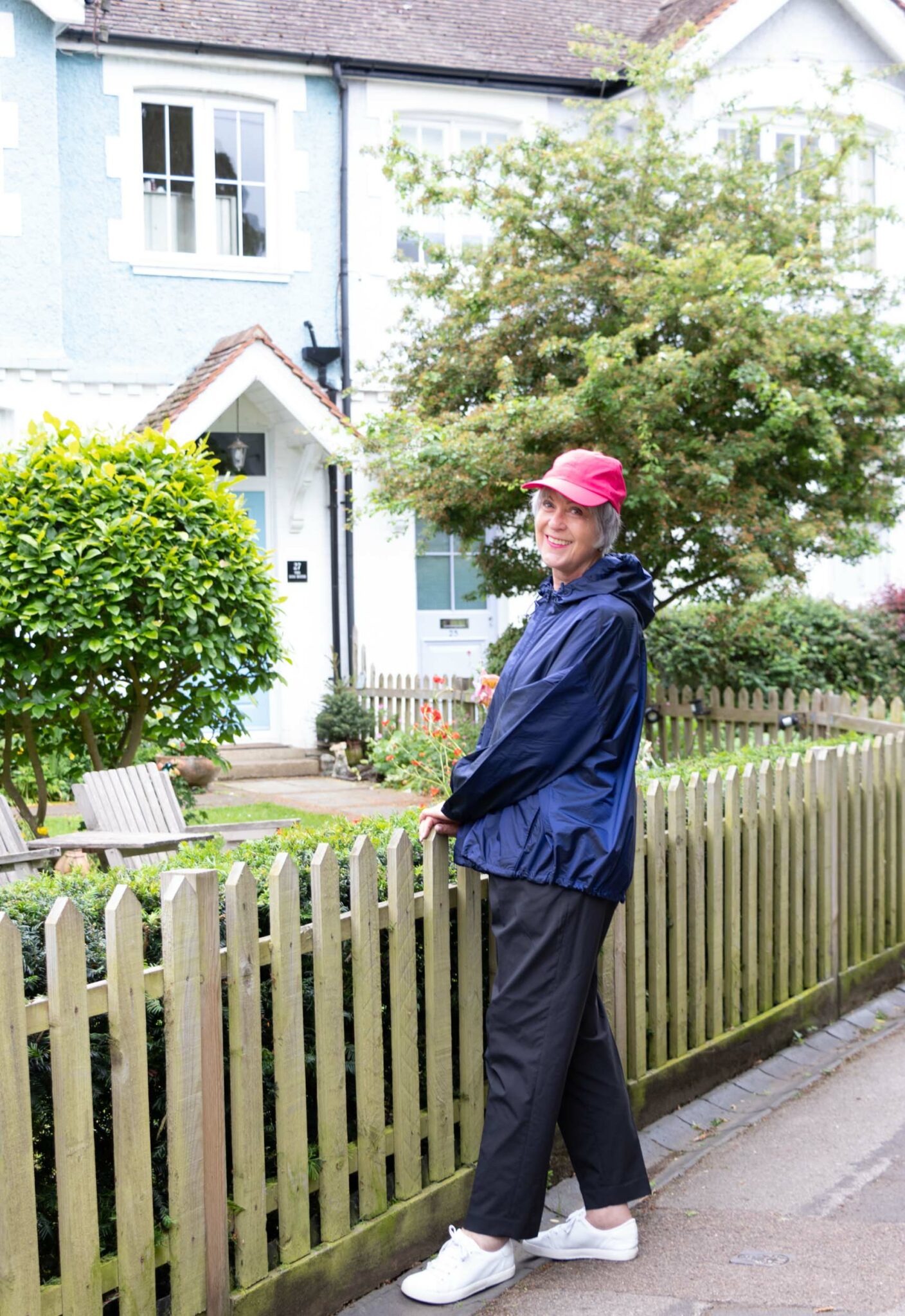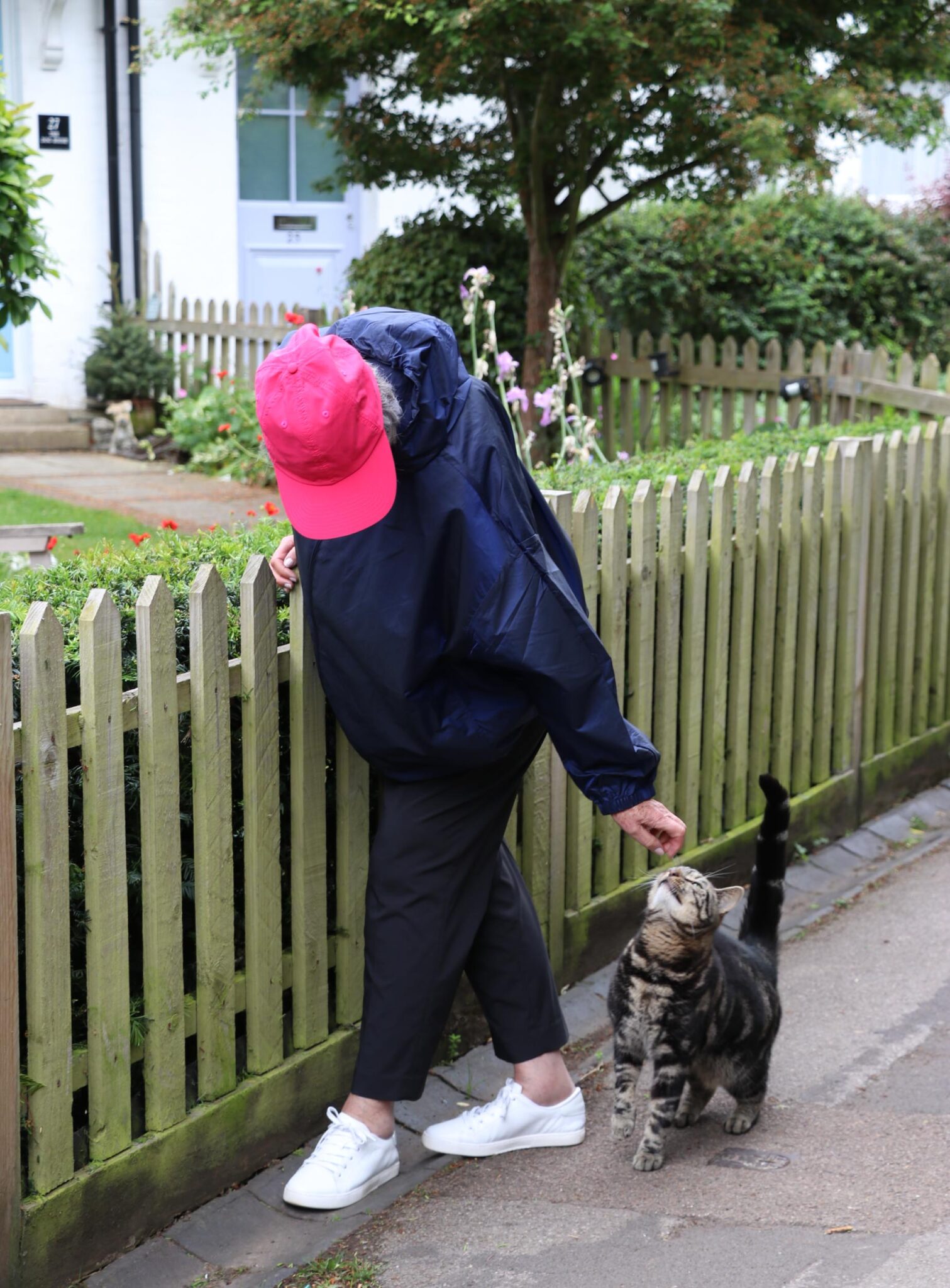 I do have a classic navy jacket by Theory that I bought in Fenwick many years ago and which I still love. It has proved to be a great investment; however, these days Theory is a bit outside my price range so I could not resist buying a couple of pieces from their collaboration with Uniqlo (US link).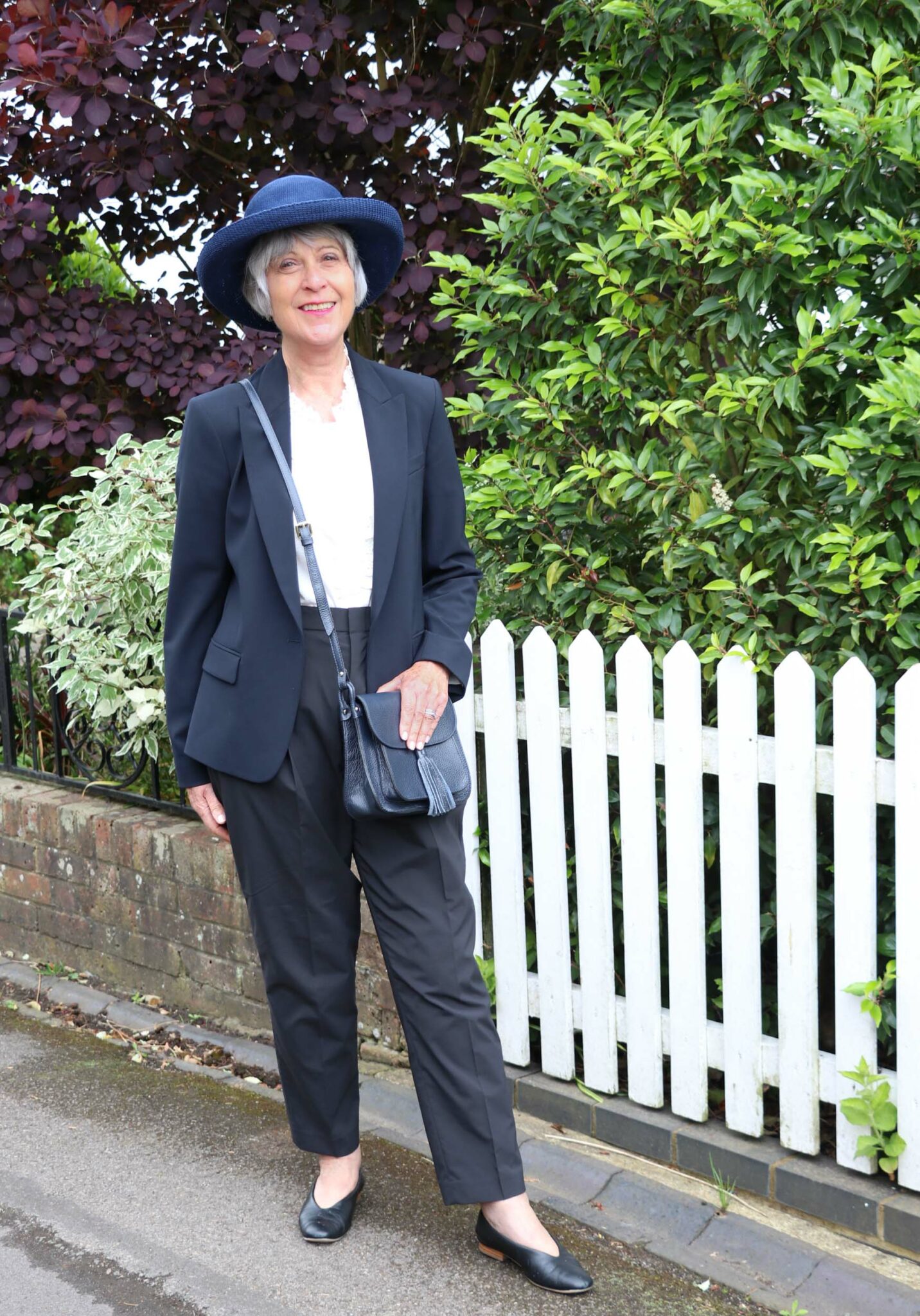 Both of these items are fairly casual and sporty. I just wanted to show you how the trousers can be dressed up with my old Theory navy jacket.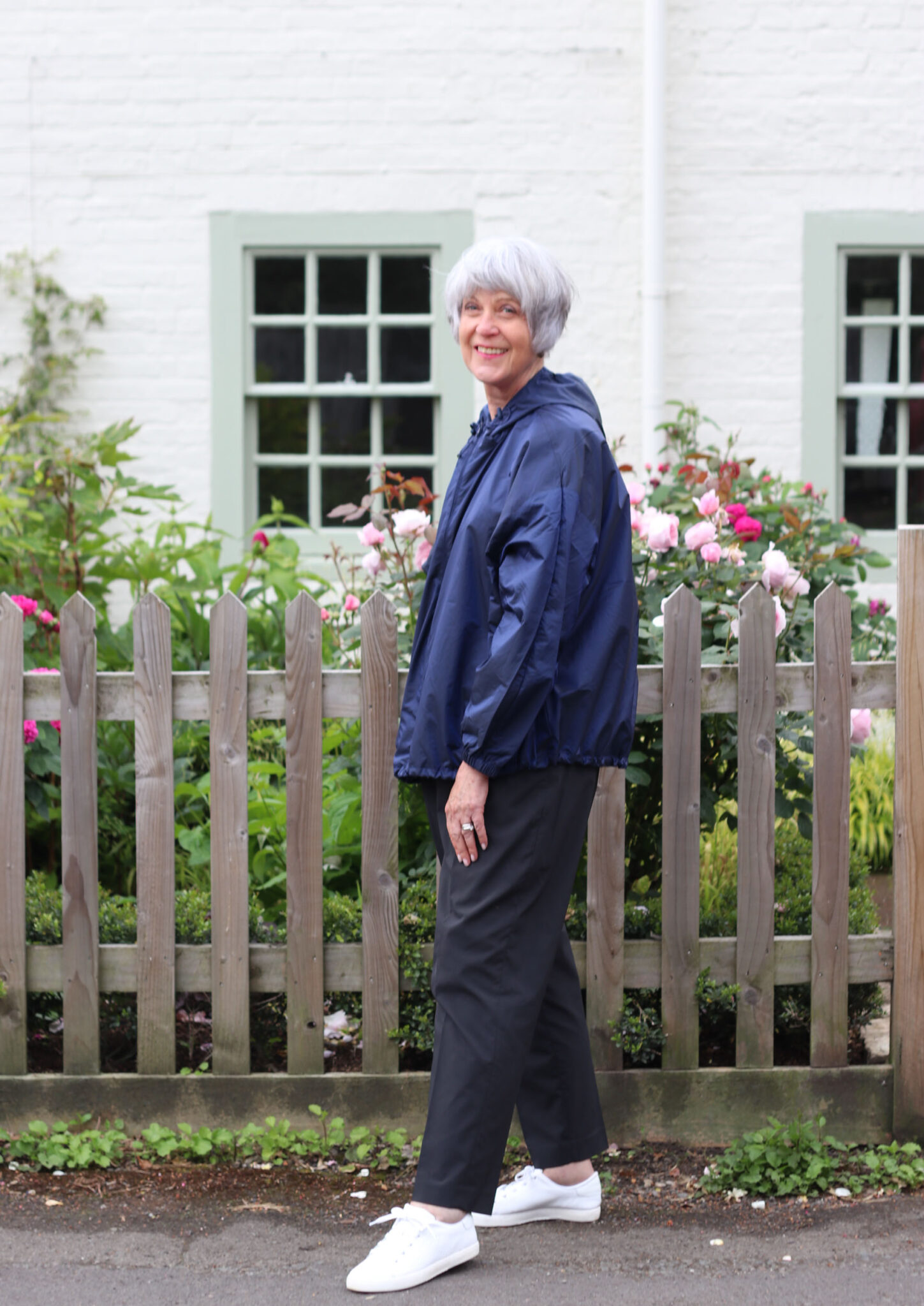 Uniqlo and Theory collaboration:
I bought their lightly tucked easy trousers and their oversized nylon parka (US link). Both are very practical. The trousers have a very clever drawstring feature at the waist so you can make the waist smaller or larger as you want and yet they still look classic in style. A very useful feature for me as I have a small waist to hip ratio and often the waists of trousers are too big. voila! problem solved. The parka comes up large so you might want to choose a smaller than normal size.
Photographs were taken by Laura Hines. Follow her on Instagram
The photos were taken just around the corner from where we currently rent a house in Thames Ditton. We soo want to buy one of these pretty houses, sadly none of them is up for sale at the moment. We will have to be patient.
FOLLOW ME ON INSTAGRAM