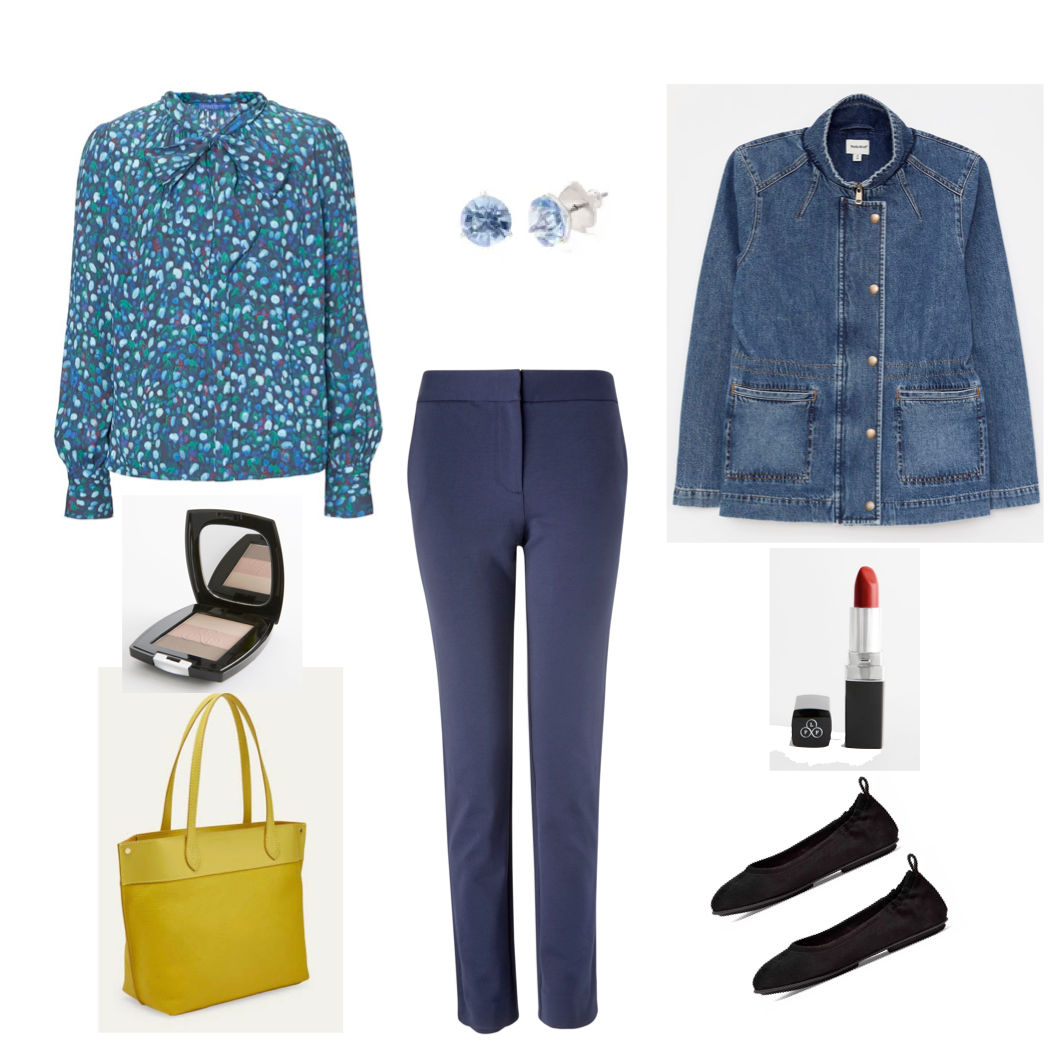 Being sustainable is all about shopping your wardrobe as much as possible. Mixing and matching the items that you already own. So I thought that I would talk about how to restyle last season's blouse, top or sweater. In fact the top could be one that you have had in your wardrobe for many years.
Details of above:
Print pussy bow tie blouse Winser London still available at Harvey Nichols | Blue stud earrings Nordstrom | Longline denim jacket Marks&Spencer | Trio eyeshadow LookFabulousForever | Navy trousers Winser London JohnLewis&Partners | Lipstick LookFabulousForever | Yellow bag Boden | Suede ballet pumps FitFlop.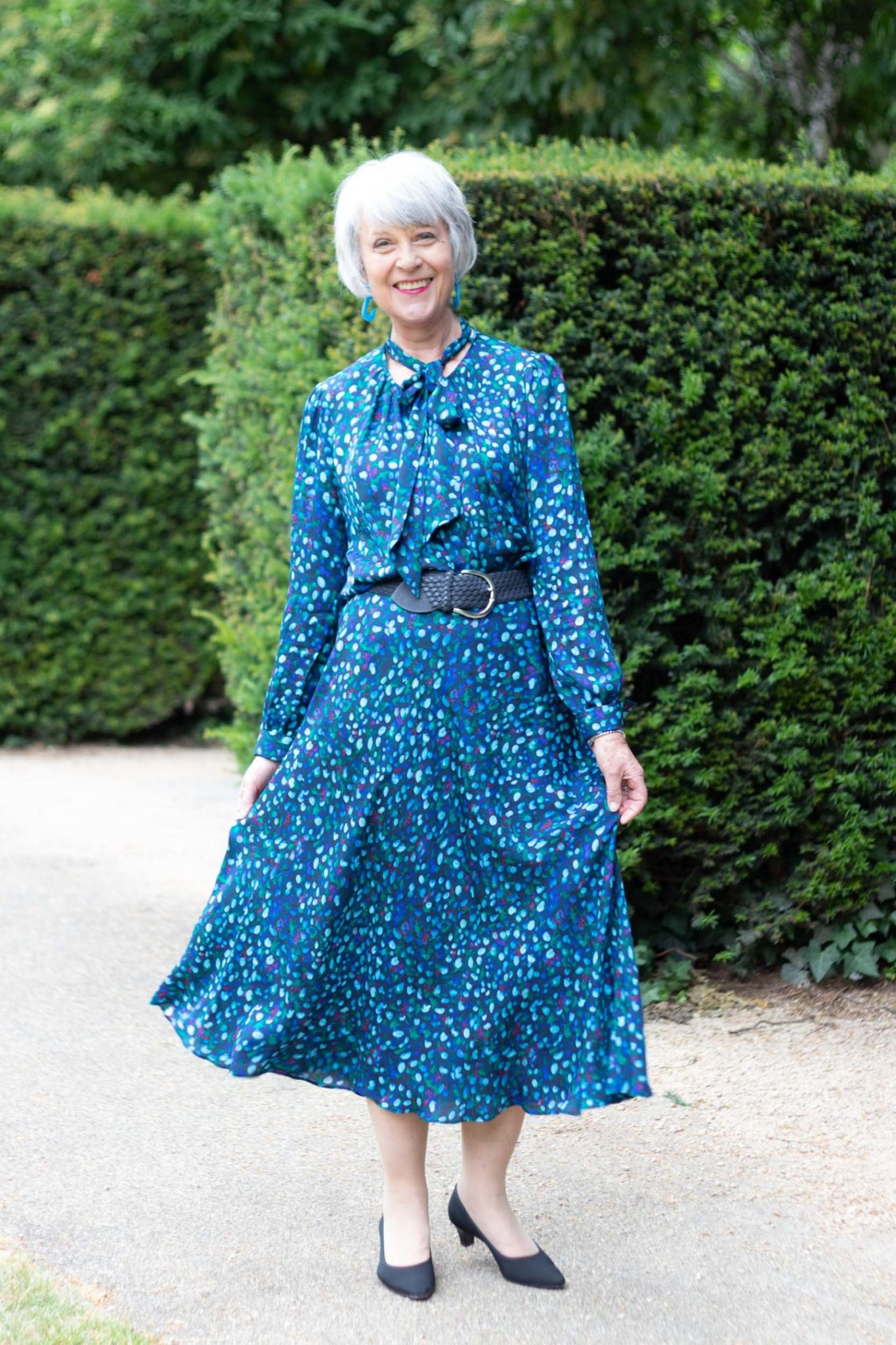 How to restyle last season's blouse
The photo above shows how I wore my print pussy bow tie blouse from Winser London (gifted) still available at Harvey Nichols with their rose print midi skirt (now reduced from £159 to £50). See more images of my rose print outfit in last years post.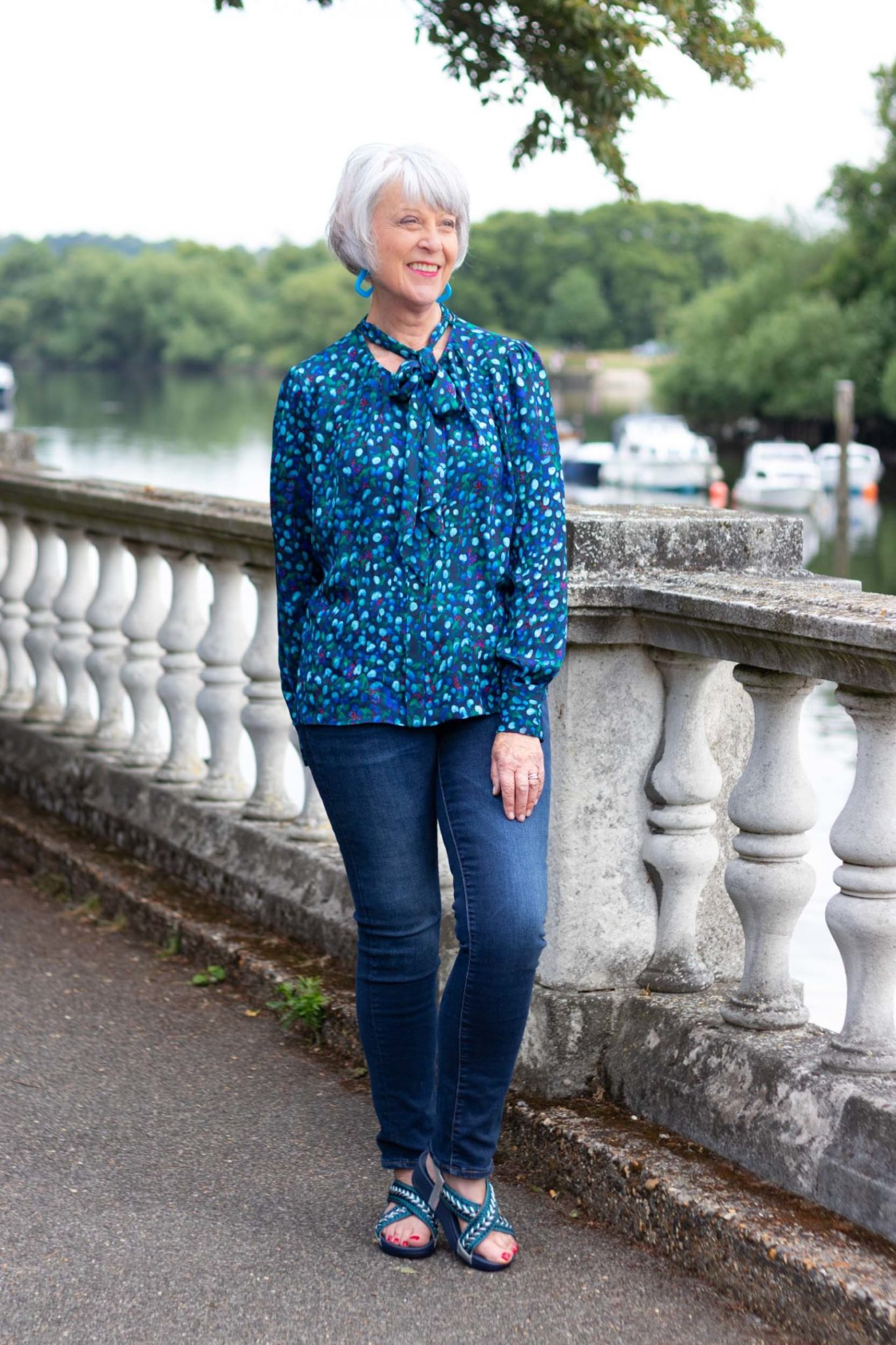 Here I have restyled last season's blouse with a pair of dark denim jeans by Levi's at JohnLewis&Partners and a pair of FitFlop sandals. This years styles.
When the weather here improves and I have a seasonal wardrobe sort out and unpack my summer clothes I intend to see how many different combinations I can make from what I already own.
Let us know how you restyle last years blouse, top or sweater.
Photographs were taken by Laura Hines. Follow her on Instagram