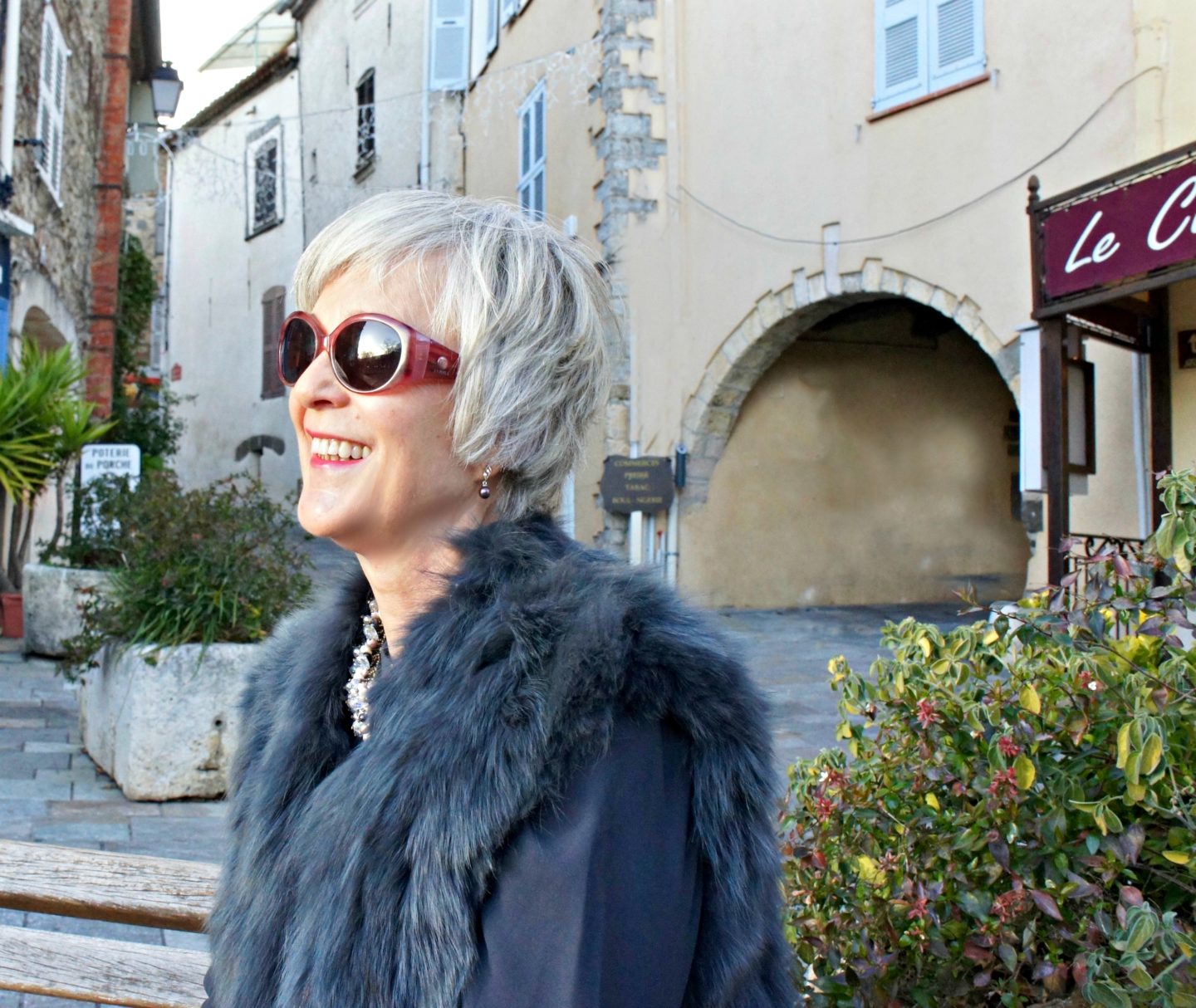 Photos of my updated hairstyle as requested from several of my readers. I have had it cut a bit shorter and had more layers put in to give it more bounce.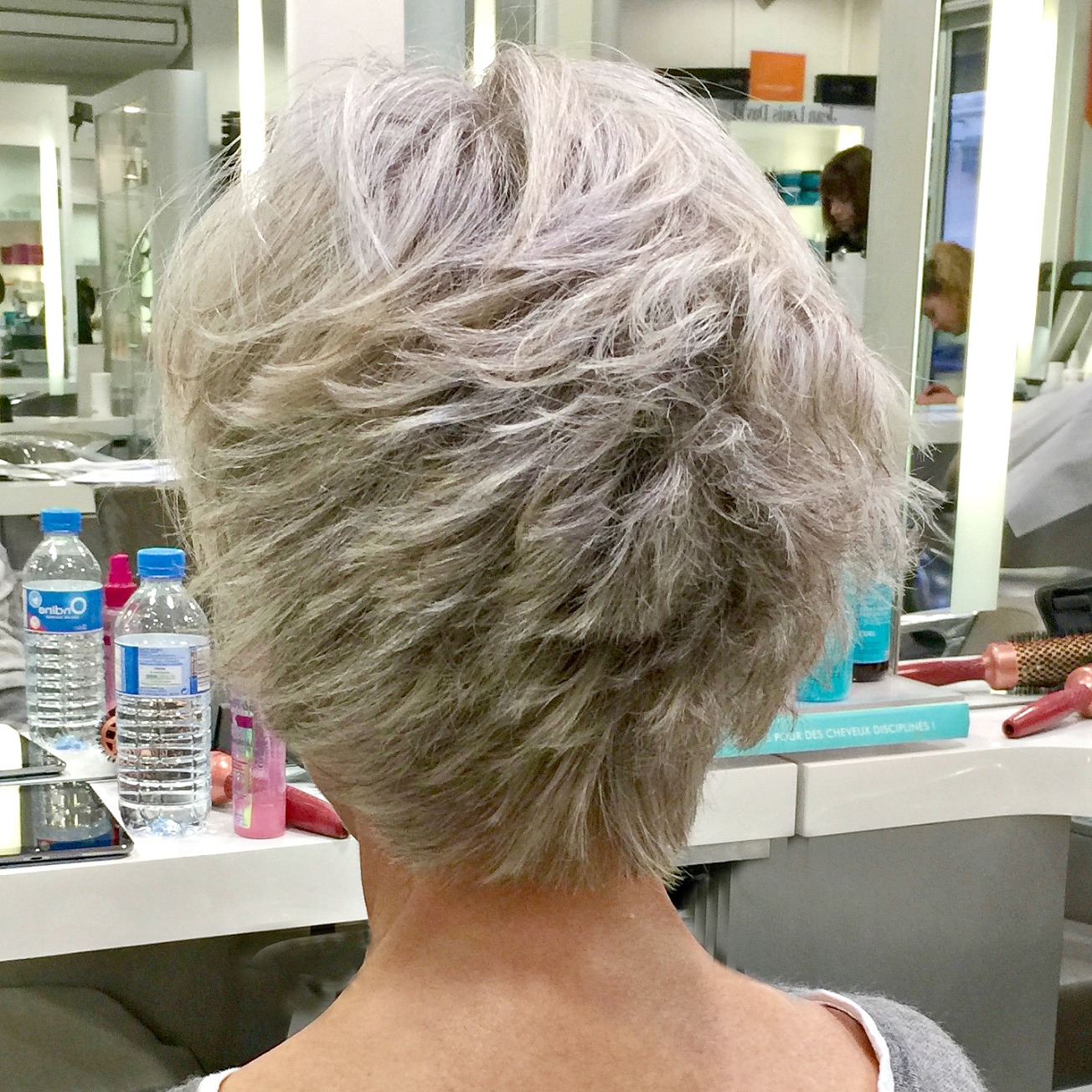 I have also been asked to share my haircare routine. I started going grey about fifteen years ago. Slowly at first with a few silver streaks at the front of my hair. At the time I was highlighting my blonde (at that stage rather a dirty mousy blonde) on a regular basis. I continued with this regime for some years asking my colourist to leave the ever increasing silver strands. This was to allow the two complimentary colours to co-exist harmoniously together. The back of my hair continued to refuse to go grey and in fact seemed to get darker. This created a rather strange demarcation line so I had more highlights put in at the back of my hair to even things out.
I have continued with this process for many years now allowing more and more grey to emerge so that now I only have a few highlights at the top and back of my head. I would say that I am lucky in that my hair has gone a soft silvery grey and I still have thickish slightly wavy hair.
My advice would be to get the best hair cut you can possibly afford. It is the most important criteria in this transition process. I have a wonderful hair stylist in London and have just found an equally good one here in St. Tropez. The cut needs to be as flattering as possible and in my opinion modern and easy to care for.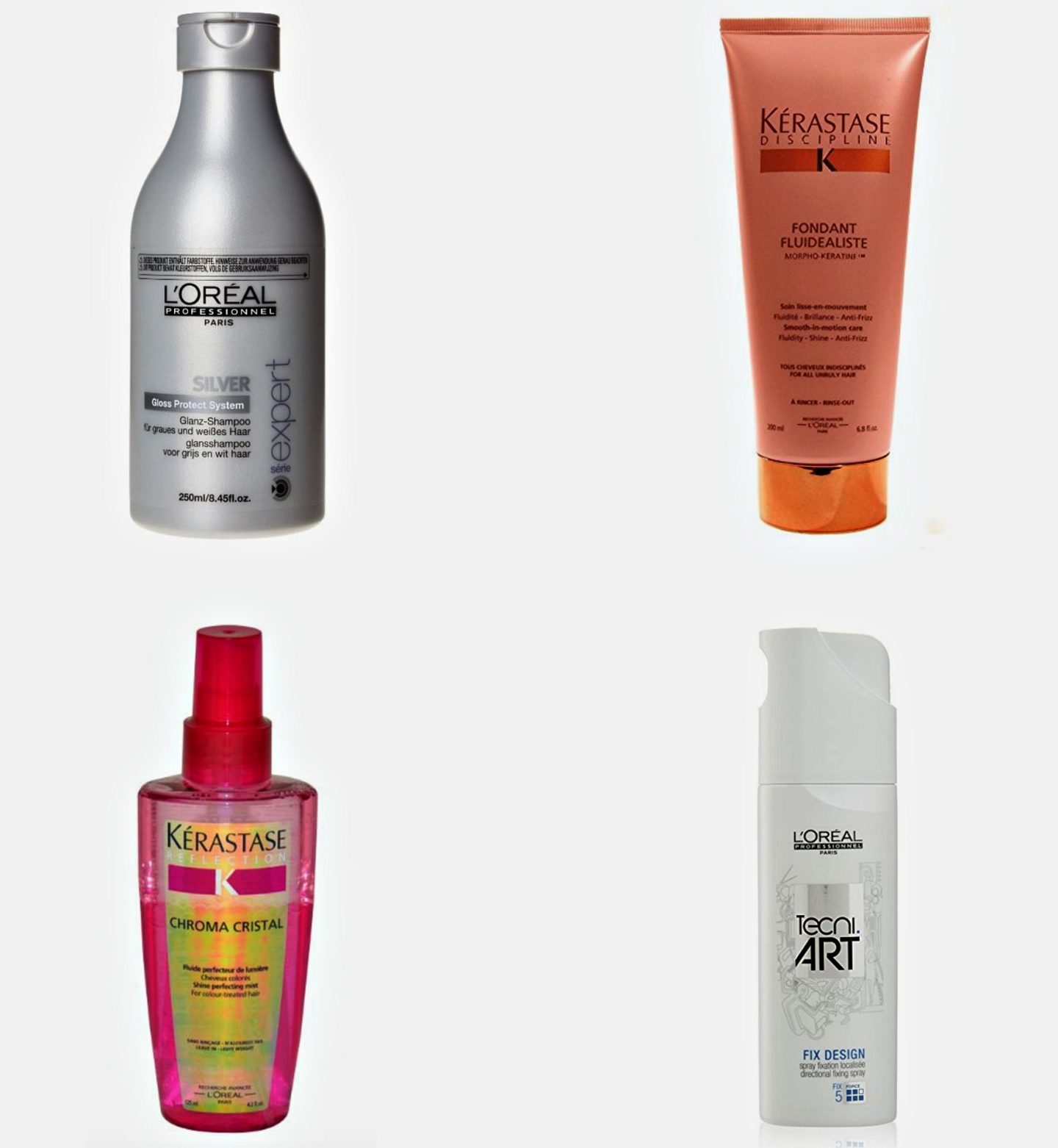 Now for my routine. I wash my hair approximately twice a week using L'Oreal serie expert silver shampoo. The shampoo is a deep purple (reminiscent of the traditional blue rinse popular in my mother's day). It helps to keep my hair a silvery tone and prevents it going that horrid brassy colour. I then add Kerastase discipline fondant fluidealiste conditioner. This helps to tame my hair and stop it going frizzy, which it tends to do when the weather is damp or humid.
If I want a bit of shine I will use Kerastase Chroma cristal shine perfecting mist after blow drying. As I like my hair slightly tousled I blow dry my fringe while damp but leave the rest of my hair to air dry to about 80% and then smooth it with a medium size roller brush.
Finally if it is a bit windy or damp I give my hair a spritz with L'Oreal tecni Art fix design. I find it softer than the traditional hair spray. You can still run you fingers through your hair without that sticky feeling .
Now for the "hat hair" trick. I love hats and if you are a regular reader you will know that I am wearing a hat in a high percentage of my photos. Any style from fedora to beanie to beret seem to suit me. I must admit that I have a head's start in the "hat hair" stakes as I have naturally thick and bouncy hair.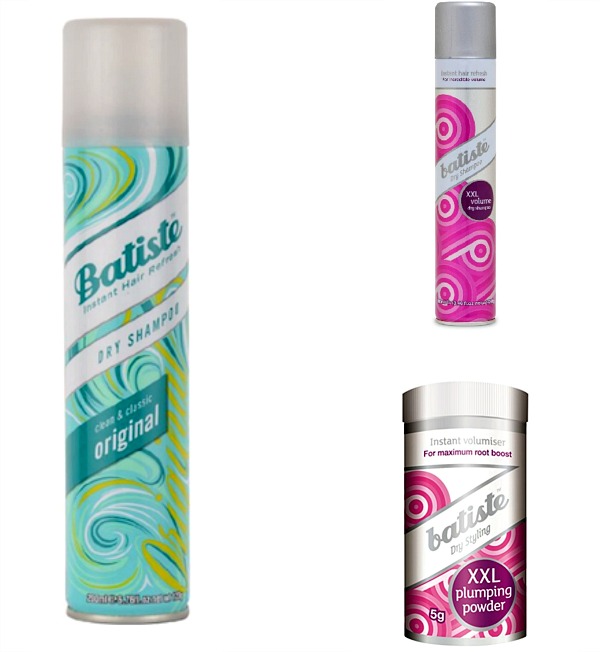 However there are times when hats do flatten my hair. This is how I get that bounce back. Batiste dry shampoo. I spray a little on the roots and rub it well in. Then I use a medium to large round brush to lift the roots and give them a blast with a hairdryer. For extra height and lift you can gently backcomb the top, back and sides of the hair with a fine comb.
I have recently discovered a new version of Batiste with XXL volume. I buy this at my local chemist in London but can't seem to find it on the internet. I think that this is similar but have not tried it Batiste dry styling plumping powder
This method works for me. Do let me know if you have any tips or tricks of your own that you would like to share.