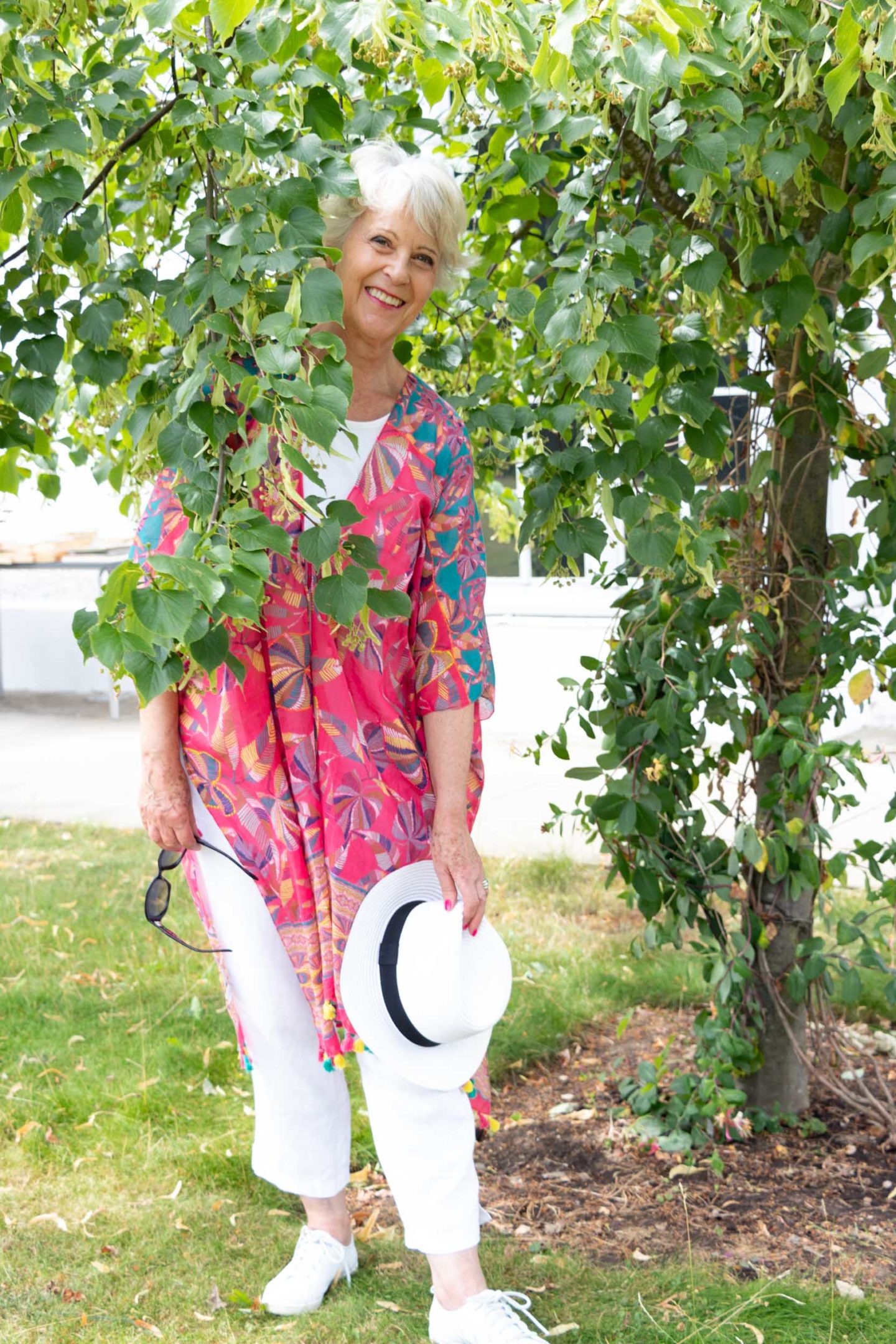 Phew, it has been a hot couple of weeks here in London. I thought I would demonstrate how to keep cool in a heatwave. I have been staying as cool as possible in these high temperatures. My answer has been to keep it simple and floaty. No tight restricting clothes. Colourwise I feel that white is a good colour if you want to look chic and cool. Here I am wearing my loose white linen trousers (a few years old from Eileen Fischer). They were pricey however they have washed well and kept their shape. On top a simple short sleeve tee. I usually replace my white tees every year but this one from People tree is into its second year. I have several pieces from People tree. They are a sustainable fashion brand and use excellent materials.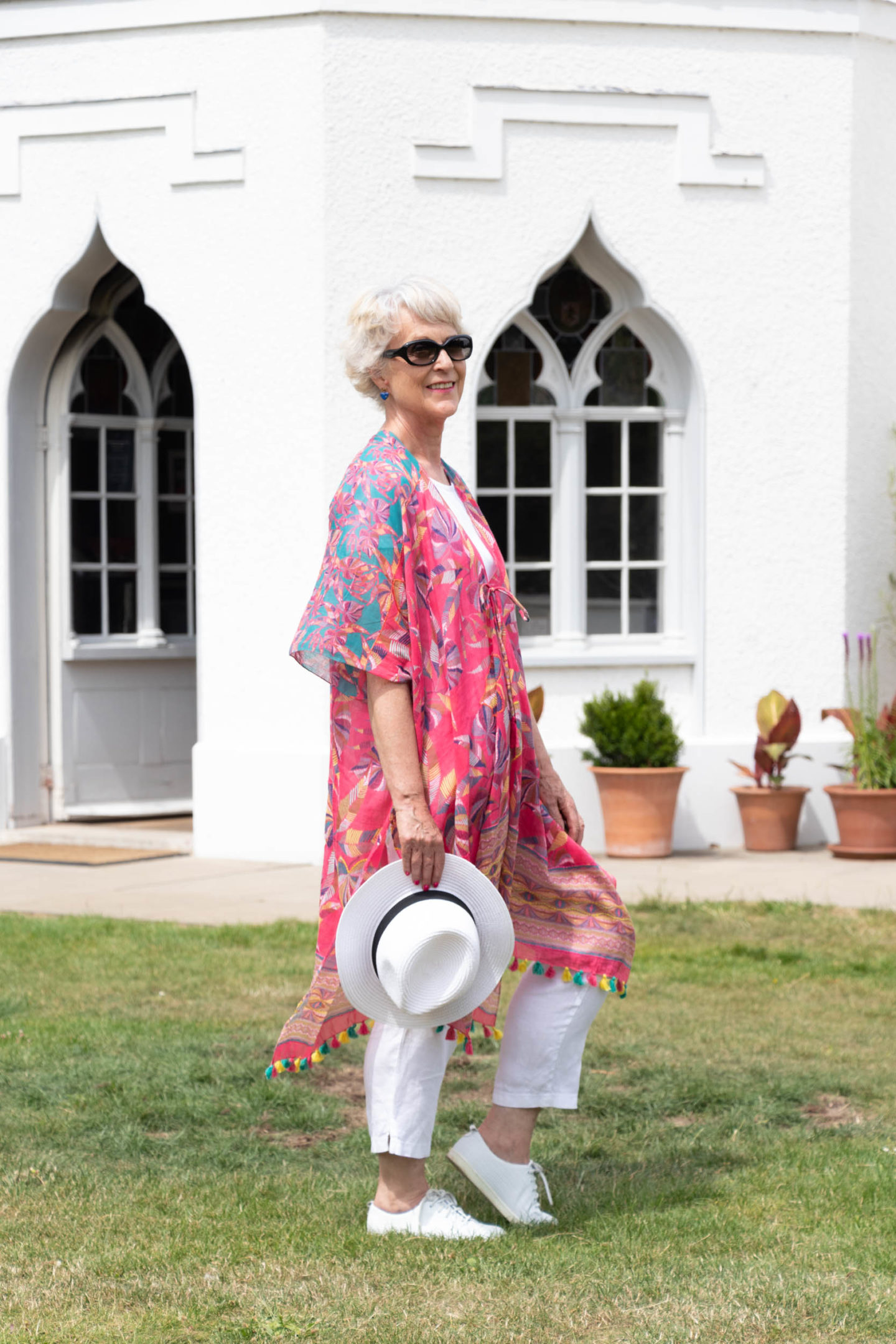 Once you have got the basics sorted. With a blank canvas to play with it is time to add some colour, Choose a tone that flatters your natural colouring. Then waft and float and make the best of the sunshine.
My tie fronted cotton printed kimono is from a selection at Chicatanyage shop (also available in blue).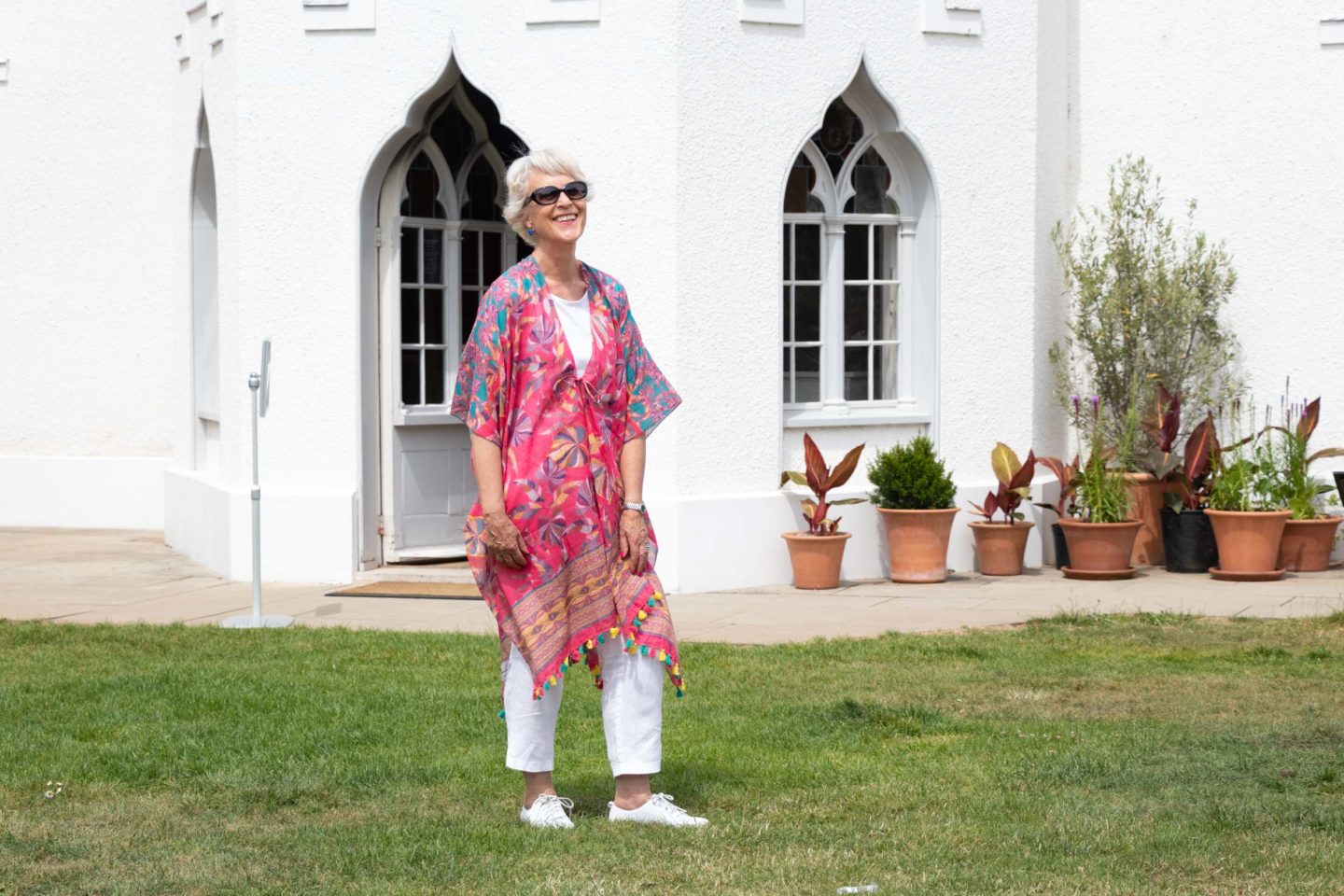 We never go away at this time of year preferring to stay at home and explore the local gardens. For these photos, we visited Strawberry Hill House near Twickenham. We have plenty of choice of beautiful gardens within about half an hours drive from our house. Check out a previous post featuring Kew Gardens.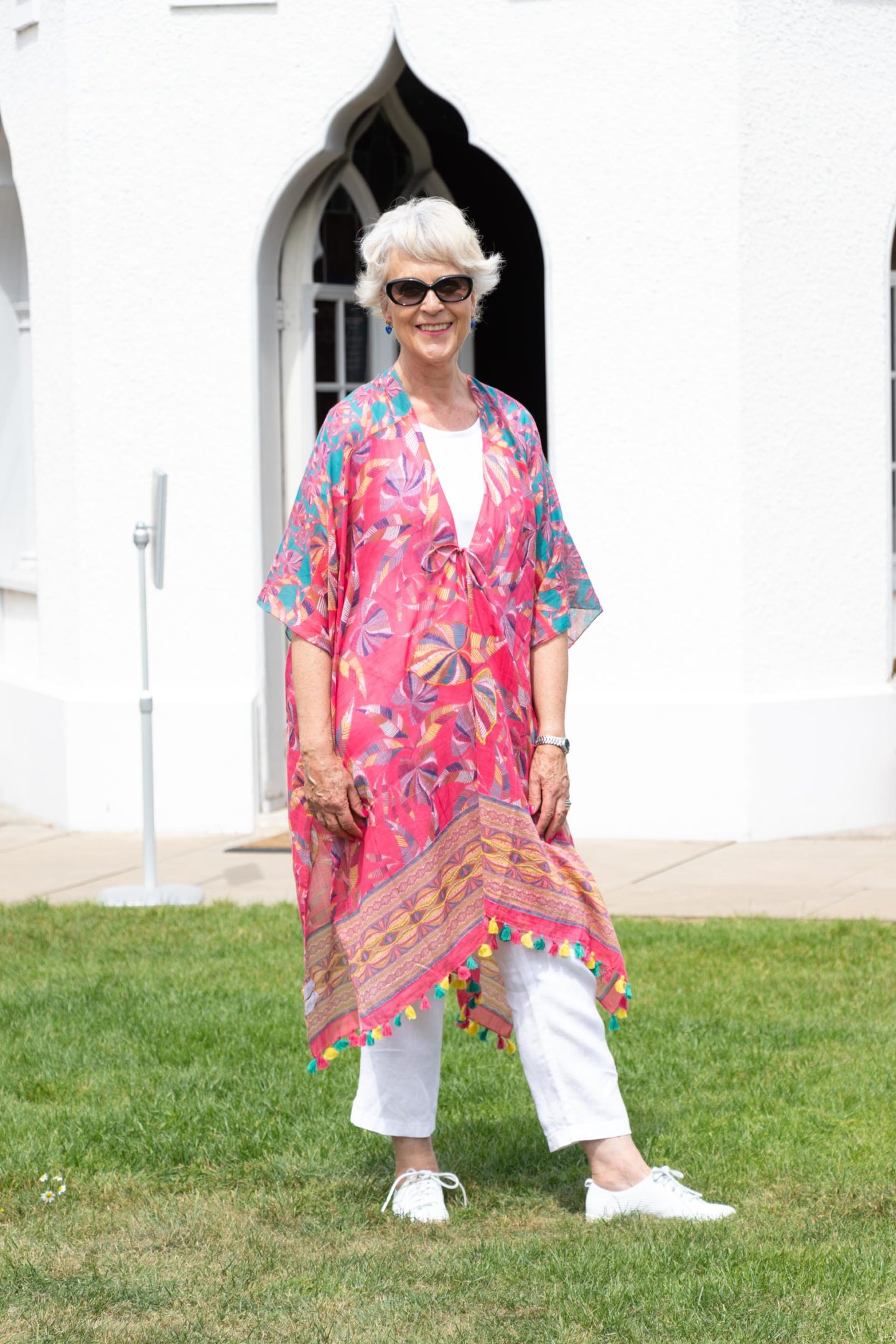 This outfit would be ideal if you are planning a summer holiday in warm climes. The kimono could be slung over a swimsuit for lunch by the pool or dressed up with some jewellery for an evening out.
The photographs were taken by Laura Hines. Follow her on Instagram