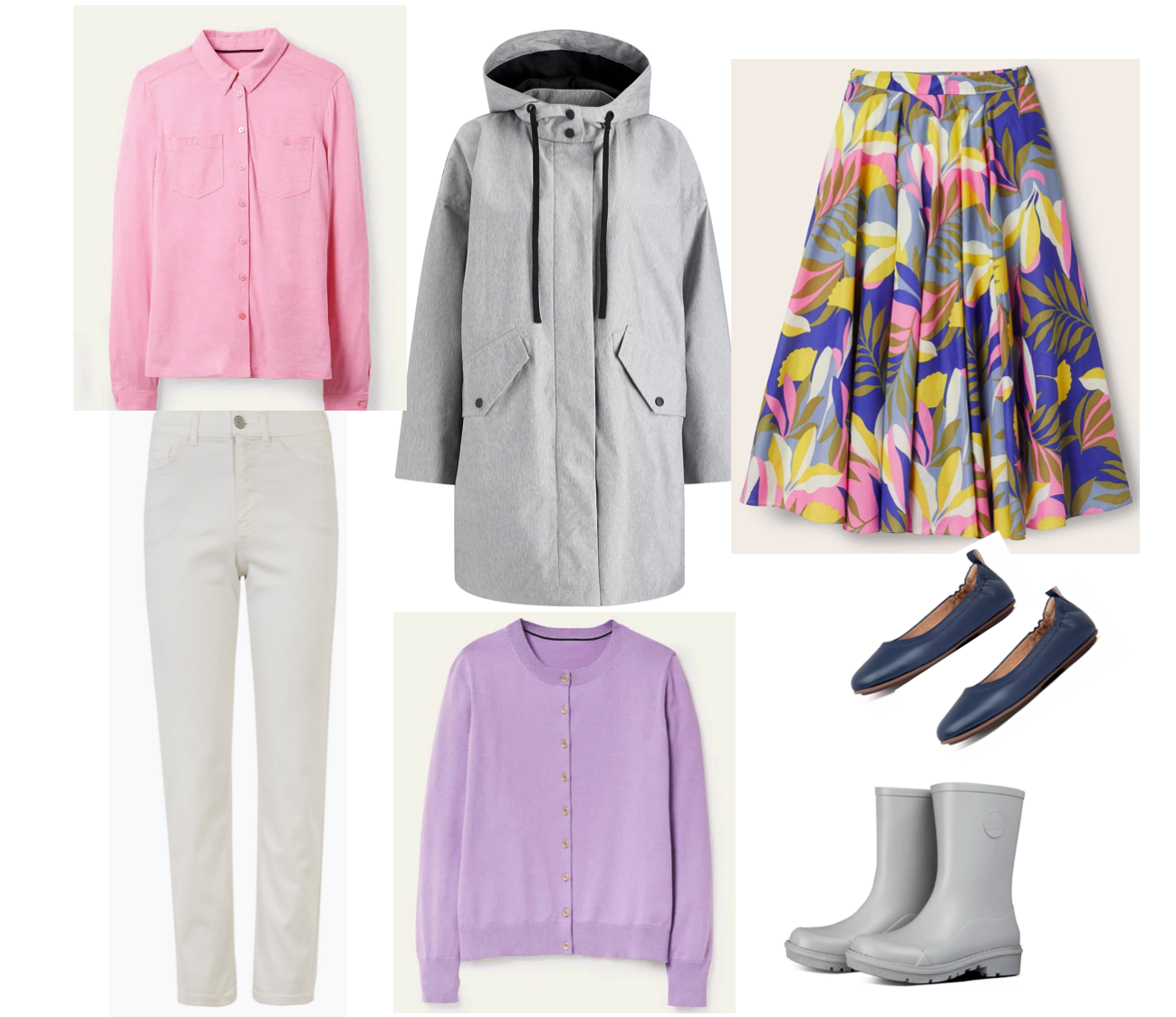 At last some freedom! We are now allowed to visit friends and relatives. The next two weekends we have plans in the diary. This weekend we will be heading up the motorway to visit my brother and his wife, who live near Chester. We will be staying Friday night at the Cardon Park Hotel. Today I have written a post on how to create a capsule wardrobe for a weekend away.
I will definitely be taking a waterproof coat and a pair of wellies. It seems to have been raining every day recently and I definitely don't trust the weather. I think that I might take a pair of white jeans, surely at the end of May we can start to wear lighter colours. I will pack a midi skirt, probably my pleated grey one, plus a casual top, a cardigan and a pair of flats. These items will be the basics. I am sure that I will add a few more items plus some accessories.
How to create a capsule wardrobe for a weekend away
Above I have put together a few ideas for you to consider. I just love the bright floral full skirt. So summery and cheerful.
Details of above:
Pink jersey shirt Boden | Shower resistant grey parker Kin at JL&P | Multicoloured floral skirt Boden | White jeans MarksandSpencer | Lilac cardigan Boden | Grey short wellingtons Fitflop.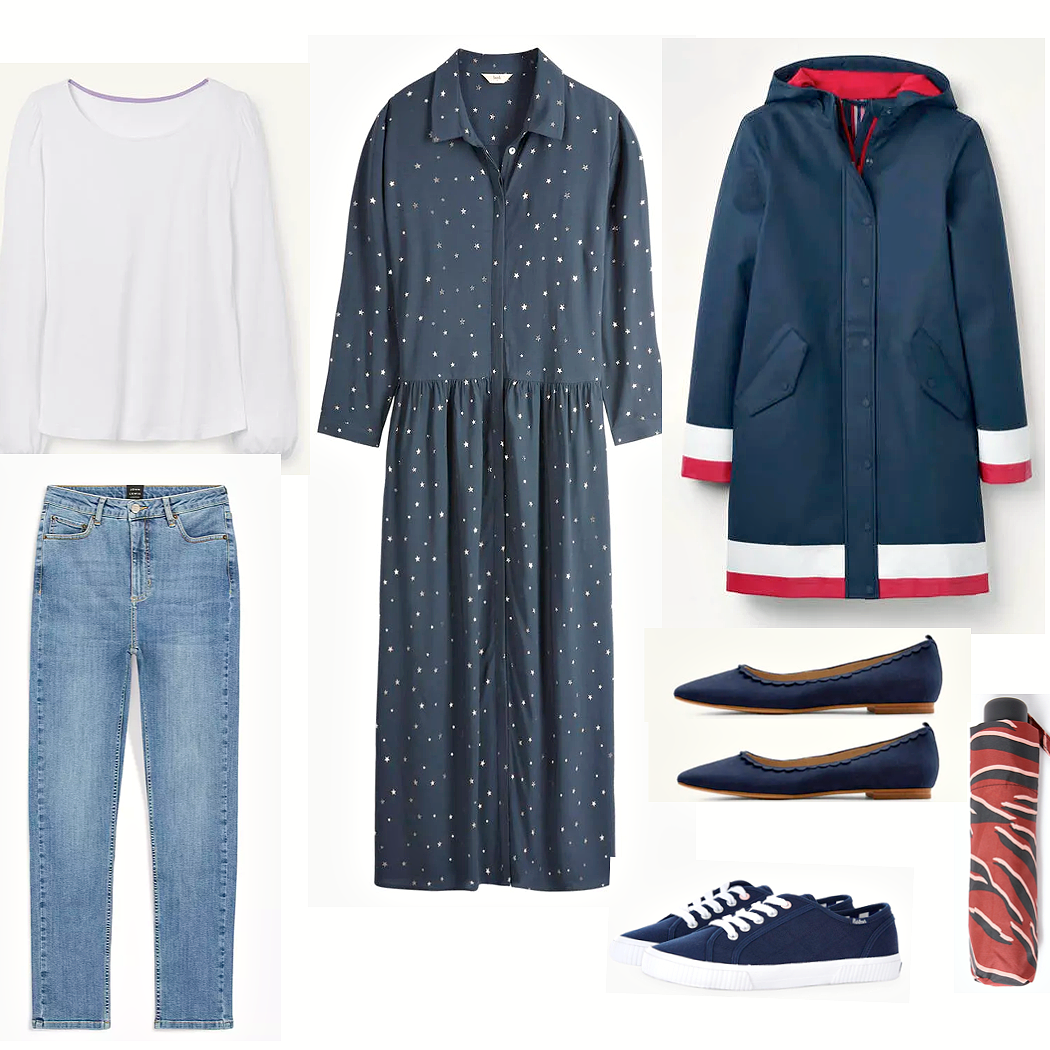 For a more classic colour combination, I have created a navy and white capsule with a touch of red. I always think that a dress is an easy piece to pack when I am traveling. You can dress it up for the evening with jewellery. If it is chilly I often wear a tee-shirt underneath my dress. Alternatively, you can add a sweater or cardigan and transform your dress into a skirt.
Details of above:
White long sleeve tee Boden | Navy print shirtdress Hush | Navy waterproof Mac Boden | Straight leg jeans JL&P | Black pointed flats Boden | Barbour canvas trainers JL&P | Red folding umbrella JL&P.
A link to a previous basic capsule travel wardrobe. It shows how you might combine existing items in your wardrobe to create a capsule weekend wardrobe.