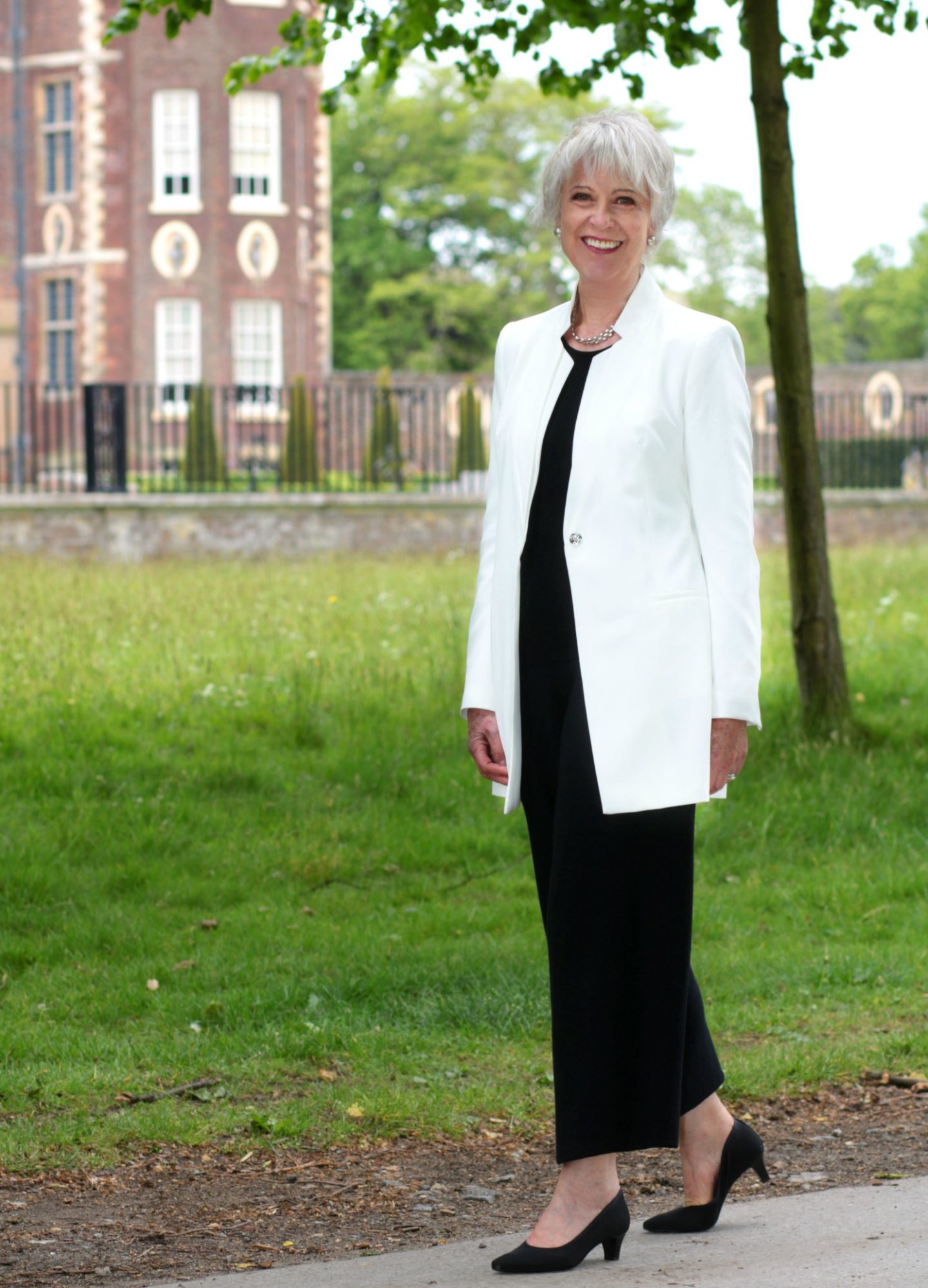 A cream jacket can be one of the most useful wardrobe items. It is extremely versatile. There are a variety of special occasions where a cream jacket would come in handy. It could equally well be dressed down with a pair of jeans and flats or sneakers.
I purchased the one I am wearing last year from Zara. This year there are an even wider range of cream jackets in various styles and fabrics available in the shops and online.
I have added a touch of the modern and on trend by teaming my classic cream jacket with a pair of new style wide ankle length trousers by MeandEm. and a classic black tee also by MeandEm. I have added a pair of black medium heel court shoes. Some years old (similar John Lewis and Nordstrom). If heels are not your thing and I do admit that I mostly wear flats these days; you could easily substitute a dressy pair of flats for the heels.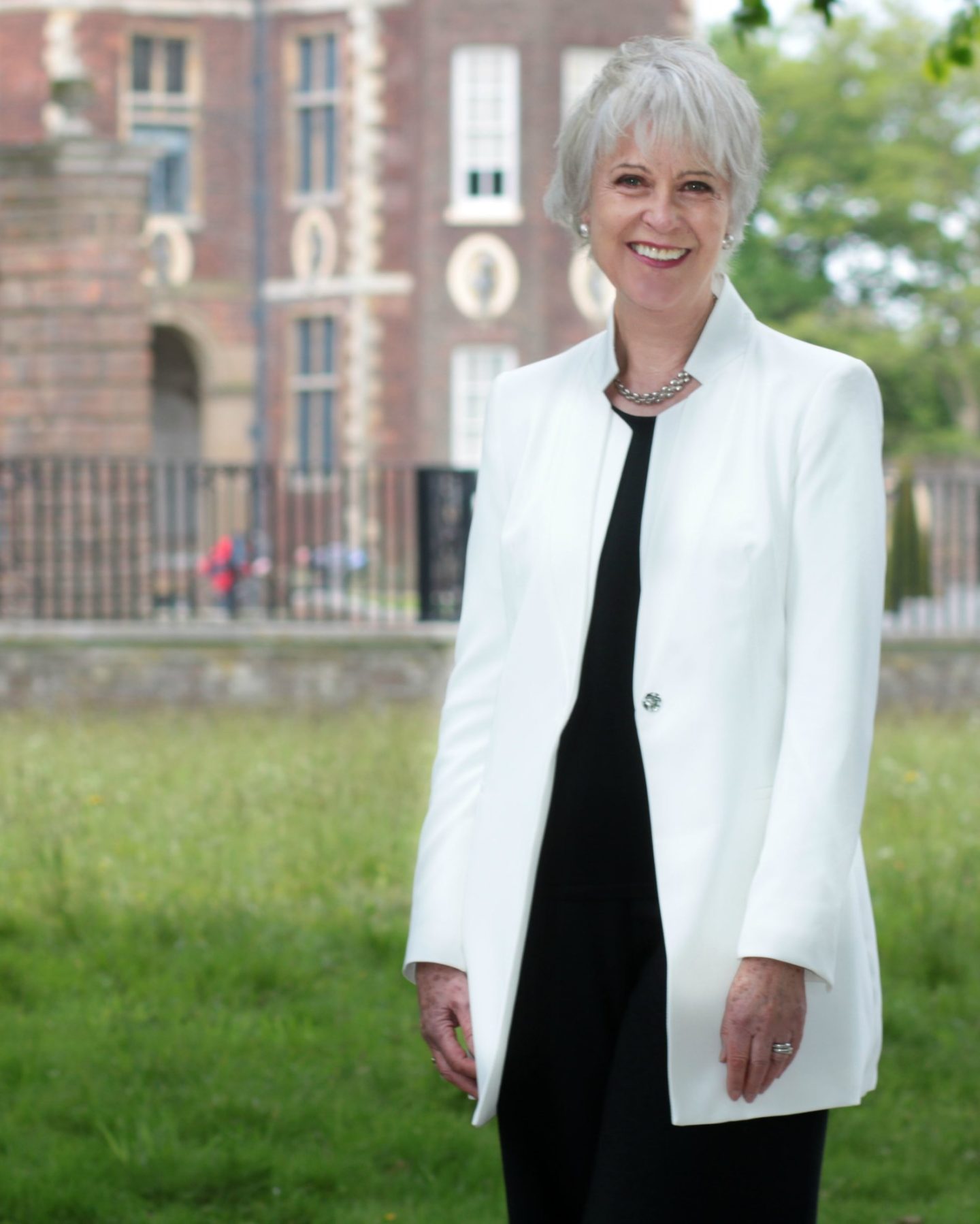 Once again I have chosen a clean monochrome look. For smarter occasions this appears to be my go to option.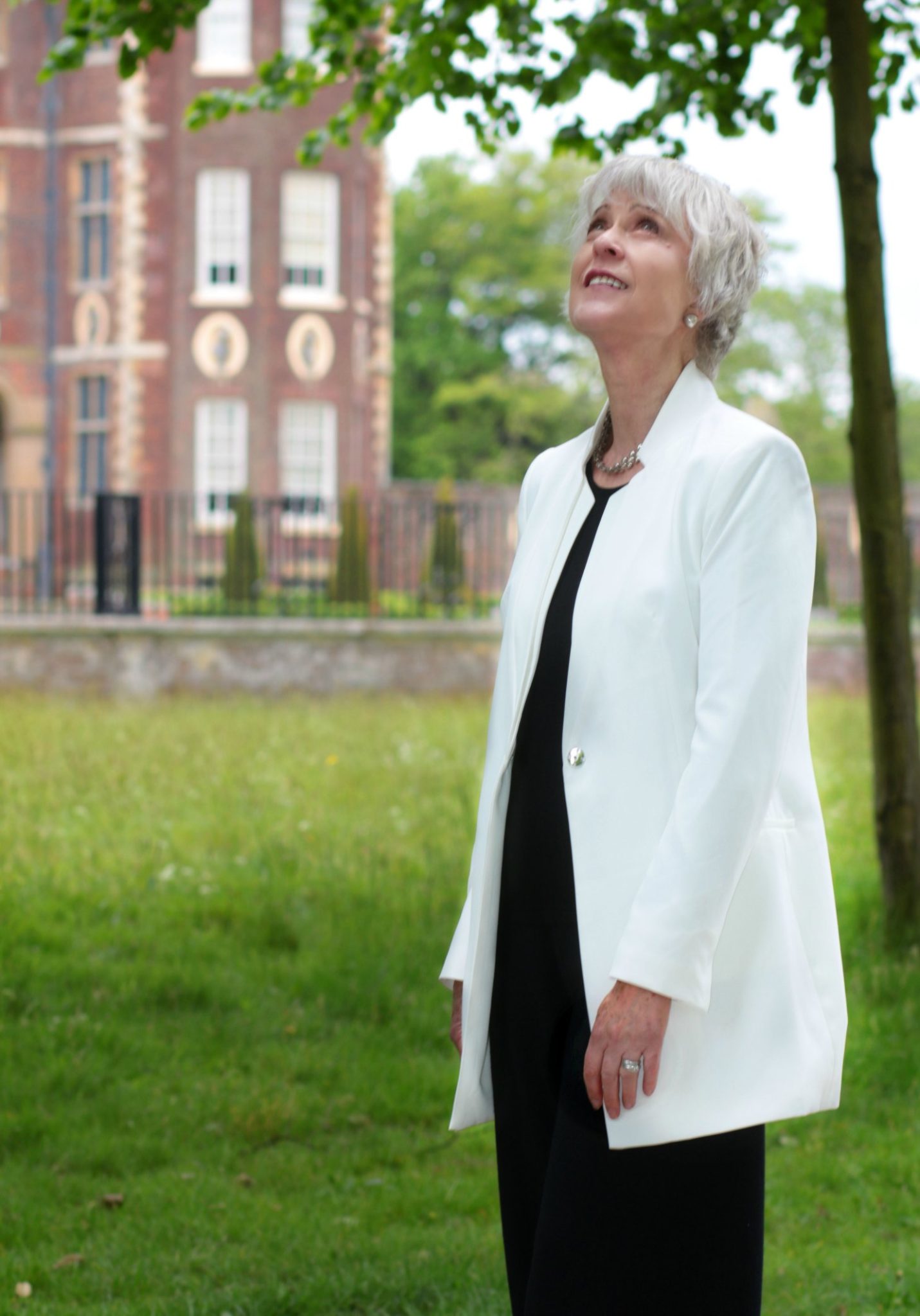 MY PICKS OF CREAM JACKETS: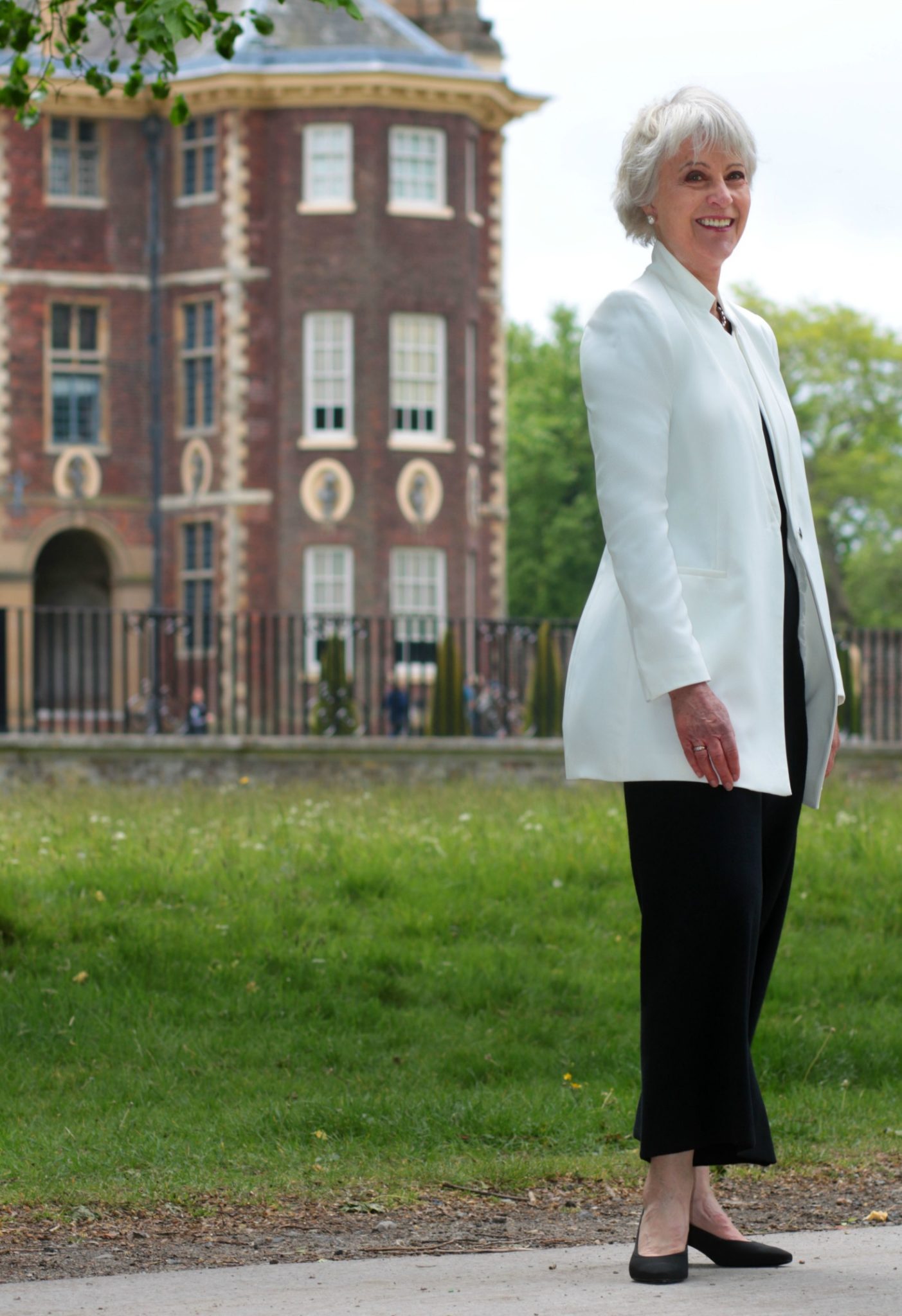 THE CROP OF CREAM AND BLACK:
All photos taken outside Ham House by photographer Laura Hines. Follow her on Instagram. She has recently posted some stunning photos of New York and London by night.