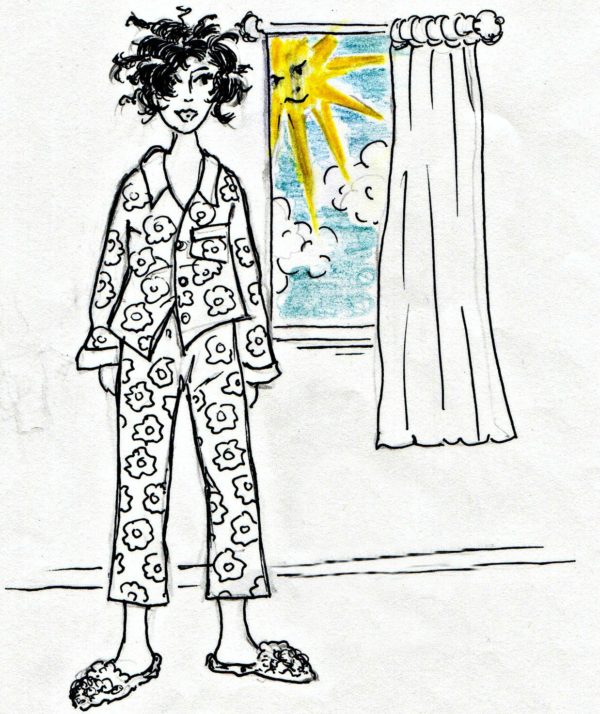 Well I think this definitely qualifies as a bad hair day! There are some mornings when you have not slept so well. Maybe buying new nightwear would cheer up the morning. I know that many of the items in my bottom draw need replacing. Somehow I never get round to sorting out my nightdresses and pyjamas. I think it is about time I did.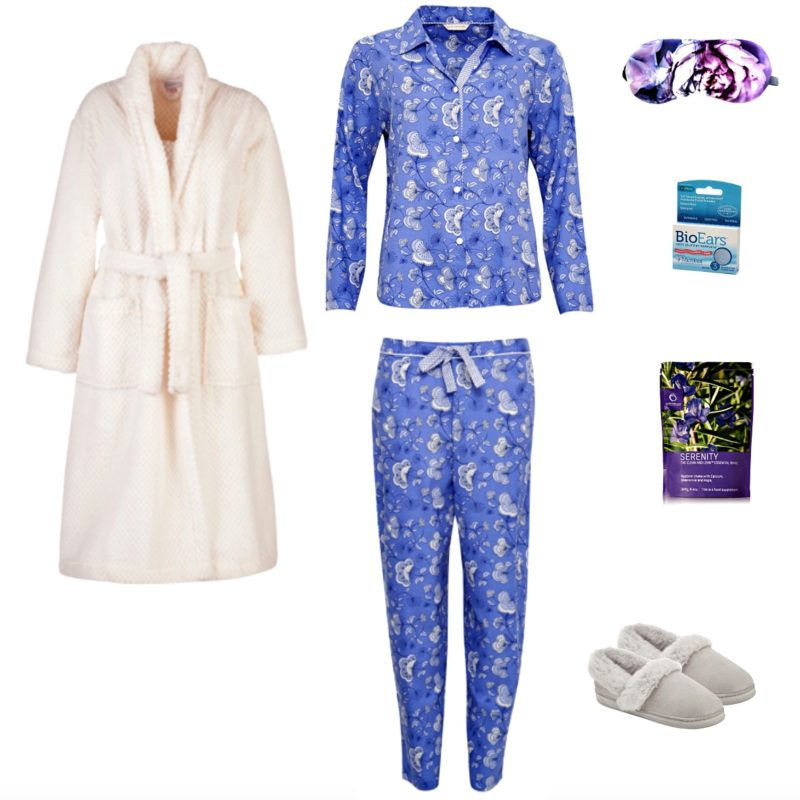 DETAILS: Bath robe // Floral print pyjama set // Gorgeous silk eye mask by Stephie Ann // slippers.
Personally I like to wear cosy pyjamas in the winter when the nights are cold. In the summer months, especially when I am in France, I like long silk or cotton nightdresses. I always wear a silk eye mask especially when I am travelling. Hotel rooms can have distracting lights. Red TV buttons or light peeking through ill fitting curtains. My silk eye masks are definitely beginning to look a bit "manky" (a Brit terminology). I was thrilled to discover beautiful print ones by Stephie Ann. It is refreshing to discover a brand heralding british creativity at its best. All the products are british designed and made in britain.
MORE NIGHTWEAR IDEAS
I always have a packet of earplugs in my travel case. I am sensitive to noise at night and have had many a bad experience in noisy hotel rooms. When you book they often say "quiet room". when arrive this can often mean near a busy road or you can't stop the air con making a buzzing noise. Better to be well prepared with an eye mask and ear plugs.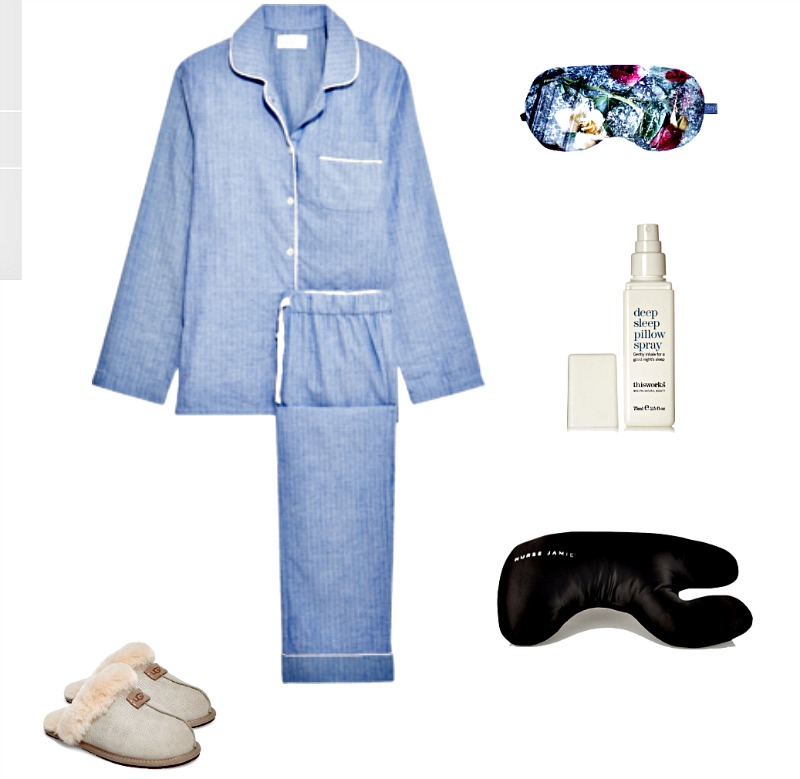 DETAILS: Blue cotton flannel pyjamas // Rose print eye mask by Stephie Ann // This works deep sleep pillow spray // Beauty Bear age defying pillow // slippers.
The eye mask came beautifully packaged. When I lifted the lid there was a powerful aroma of soothing lavender, a beautiful poem on Love and Friendship by Emily Bronte and a story outlining the inspiration behind the design.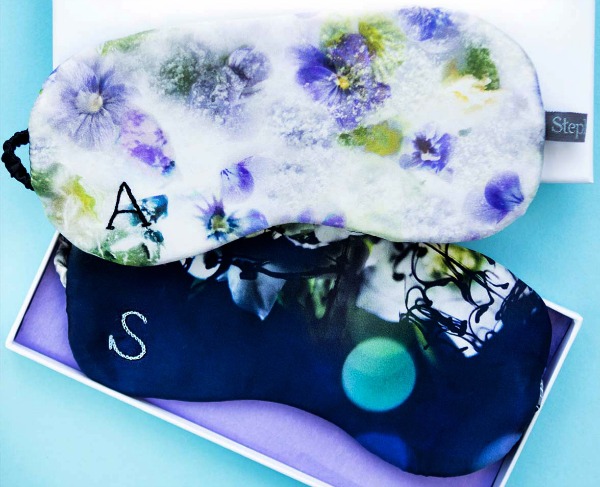 The attention to detail reminded me of how the classy french shops in Paris present their products. This is a totally British made and designed luxury product and in my opinion rivals the best Paris has to offer.
It would make a wonderful gift. Maybe for Valentine's day next week. Drop a hint to your significant other.
An added benefit I find from wearing an eye mask every night is that it helps protect the delicate skin round my eyes from wrinkling. At least that is my impression. It works in the same way as sleeping on a silk pillow. I have included a strange looking black silky pillow (it does come in other colours) in my image. It is designed to minimise wrinkles caused by your sleep position. I have not tried one but intend to do so. It was recommended in The Sunday Times beauty section.
SELECTION OF SLEEPWEAR AT NORDSTROM
SELECTION OF SLEEPWEAR AT JOHN LEWIS
SELECTON OF SLEEPWEAR AT MARKSANDSPENCER
Disclaimer: The StephieAnn silk mask was gifted to me. I am more than happy to support British design.