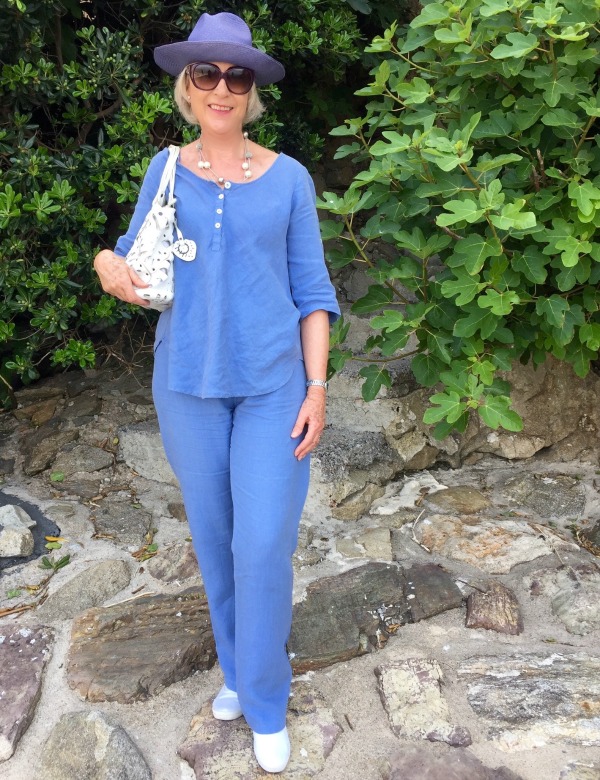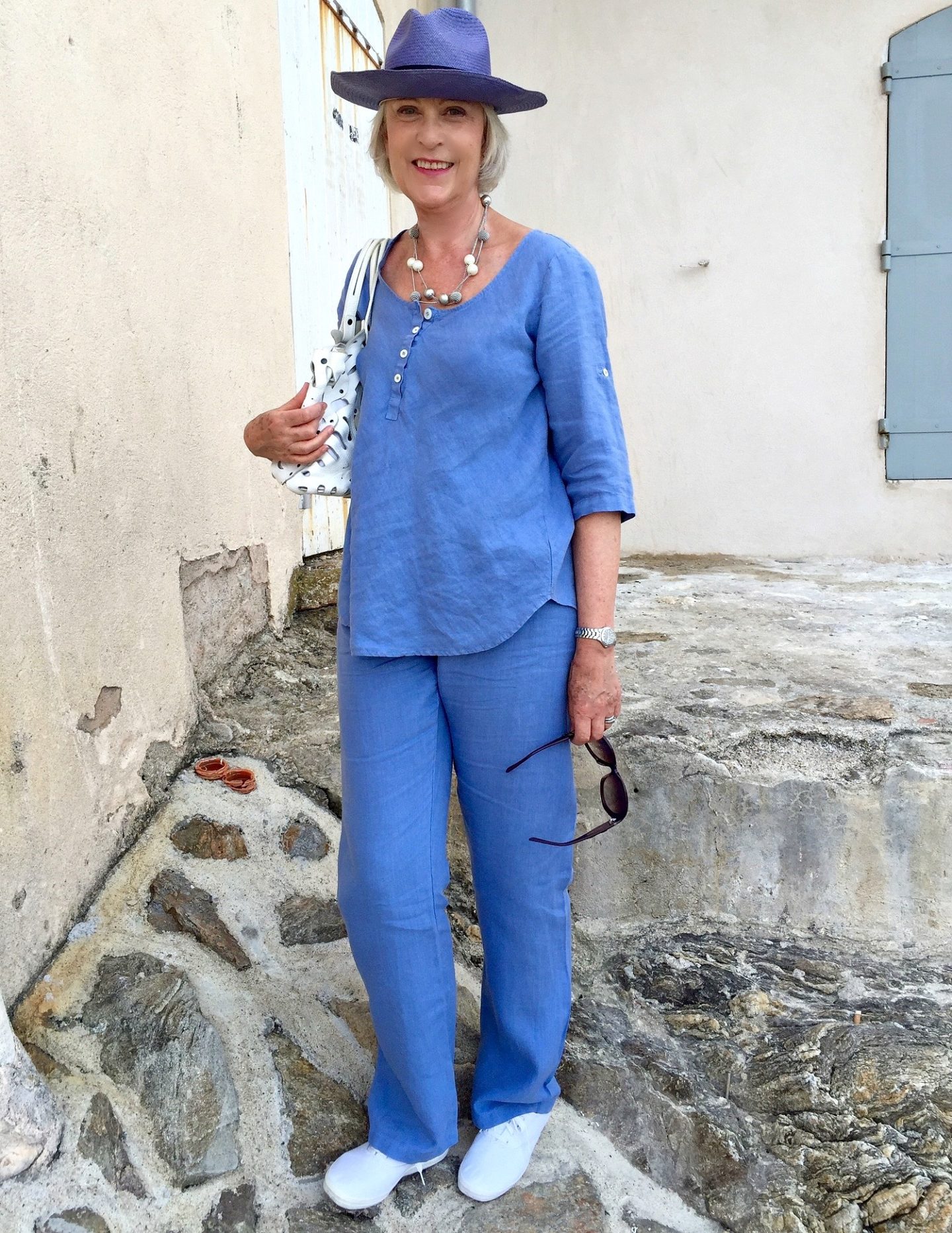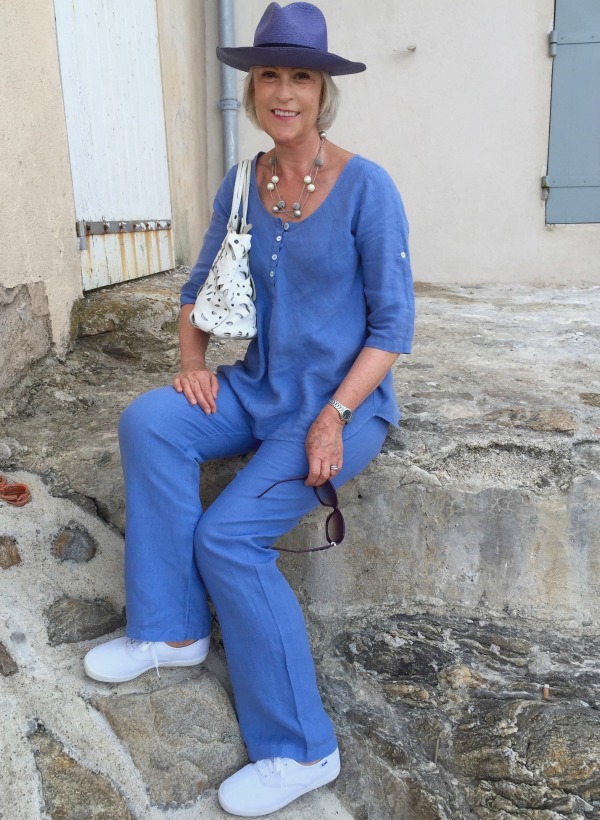 I love the look of linen in summer, so cool, so chic. It is floaty and breathable, just the fabric you want to slip on when it is hot and humid, as it is here in France at the moment.
I keep a selection of linen trouser, skirts and tops here as they form the backbone of my summer wardrobe whilst I am in France. They are mostly white and cream and I have had them for many years. As I got them out of the wardrobe for inspection I found that many were slightly yellow and frayed round the edges.
I decided to take myself off to the local boutique "et voila" I came away with the ensemble above. Straight trousers and slightly flared top with sleeves to cover my arms, perfect. I have worn both the trousers and top, together and teamed with other items in my wardrobe almost continually over the last two weeks.
I know that linen creases however I am ok with that slightly "lived in, shabby chic look". Do you like linen or do you shy away from it in favour of something crisper?