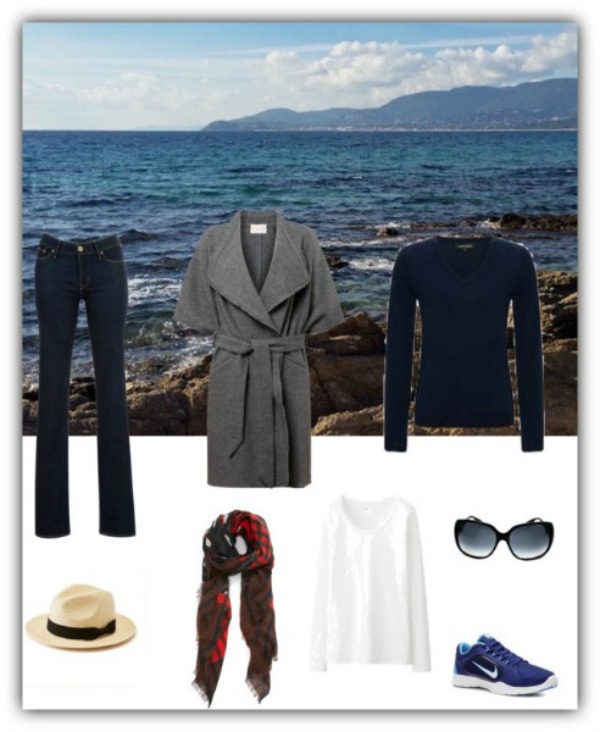 It may be sunny in the South of France at the moment however it is still January and the atmosphere can be a little chilly so it is advisable to continue to wear layers.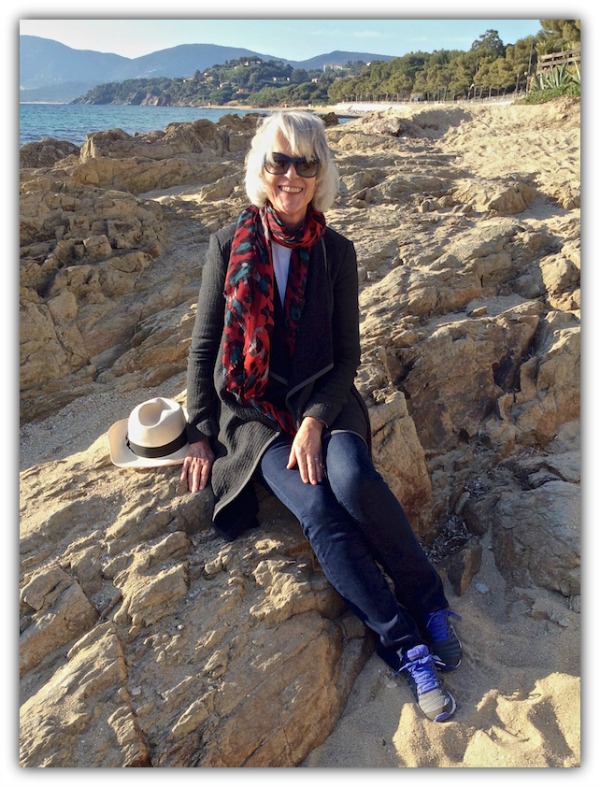 I have settled into a standard "go to" set of pieces that I can rotate on a daily basis depending on how strong and when the wind is blowing.
They consist of classic jeans, wrap coat, white T shirt, navy V neck sweater, trainers, scarf, panama hat(if it is sunny) and dark glasses.
DETAILS OF CLOTHES IN IMAGE
Jeans here // coat here // navy V neck sweater here // panama hat here // scarf from a selection here // White T shirt here // Trainers here
OTHER SUGGESTIONS SUITABLE FOR JANUARY
[thefeedproducts style='two']