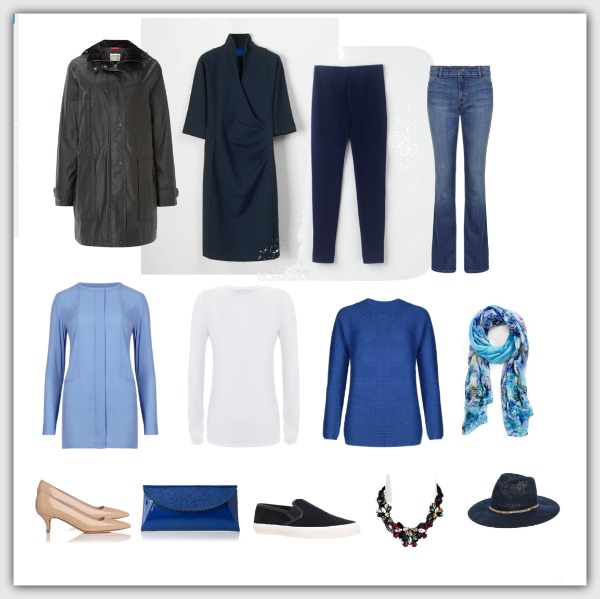 My recent trip to Wales was the ideal occasion to put my choices to the test. The three days consisted of exploring the beautiful Welsh countryside, a touch of shopping in the historic town of Hay-on-Wye and evenings spent in the local bistro pubs with friends plus one delicious meal in a local Michelin star restaurant. The weather was anything but clement – cold with gusty winds and intermittent drizzle. I was glad of my layers.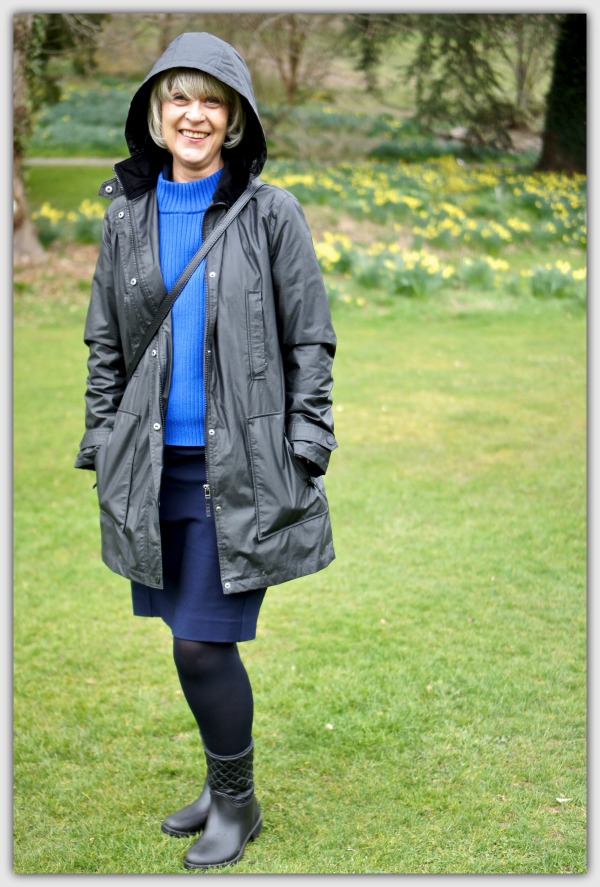 Walking in the rain. Blue sweater + navy dress under waterproof coat.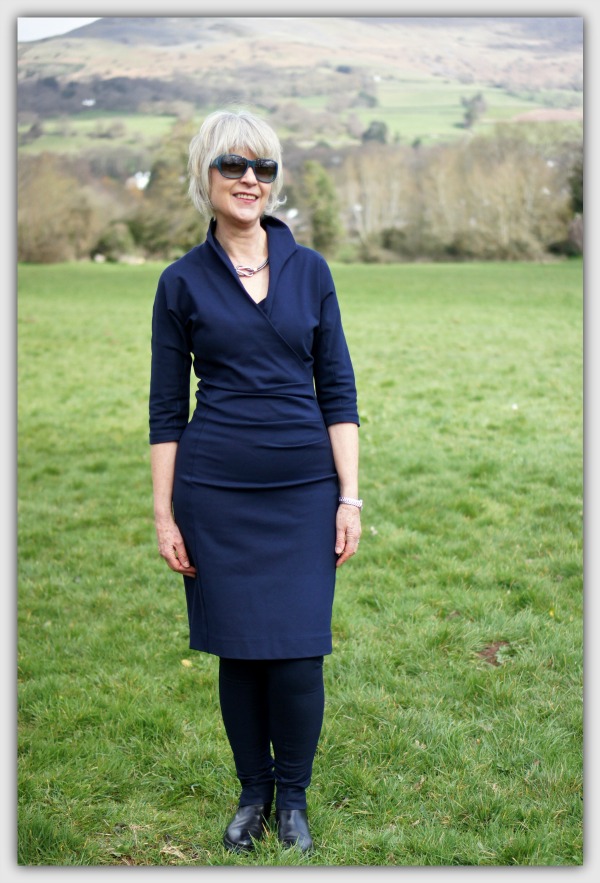 Navy dress + leggings. (It was freezing cold in Wales so I was glad of this combination).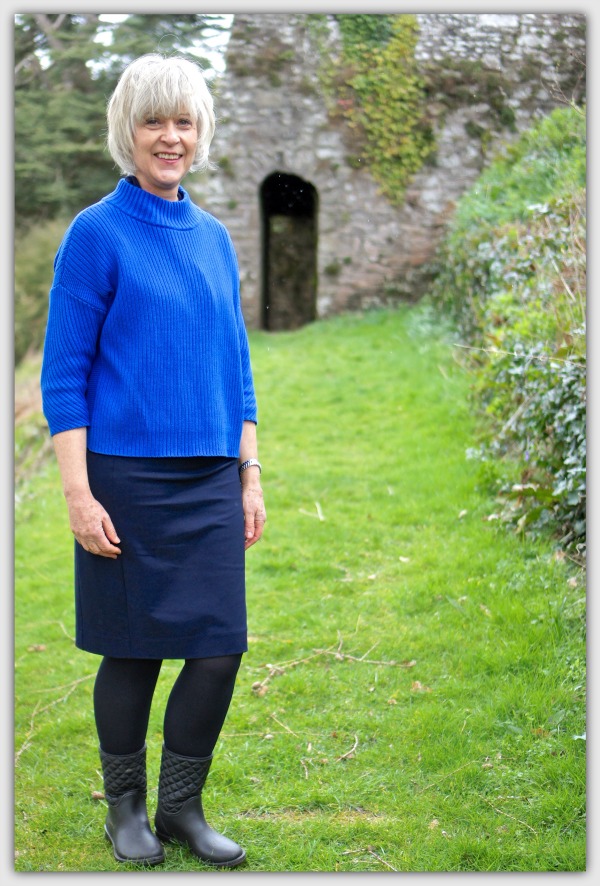 Blue sweater + navy dress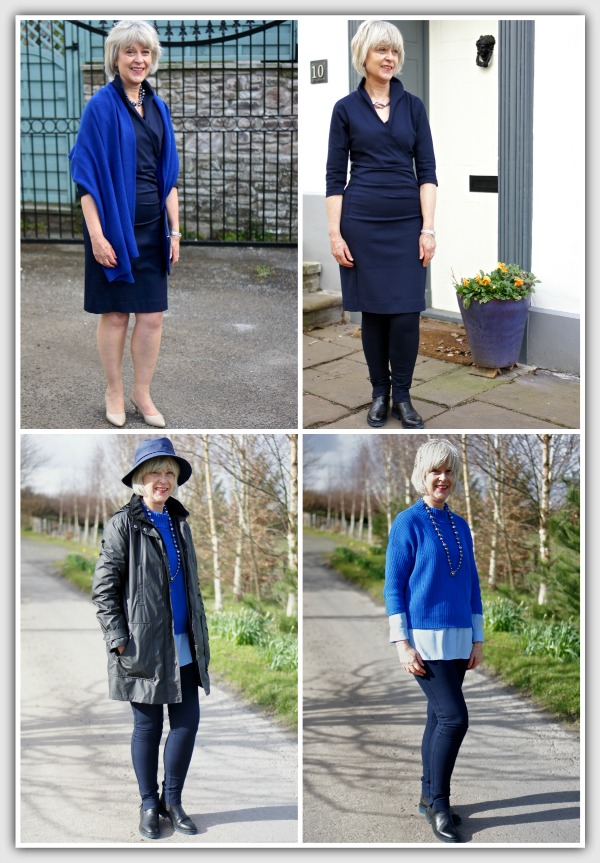 All photos in Wales taken by Karen