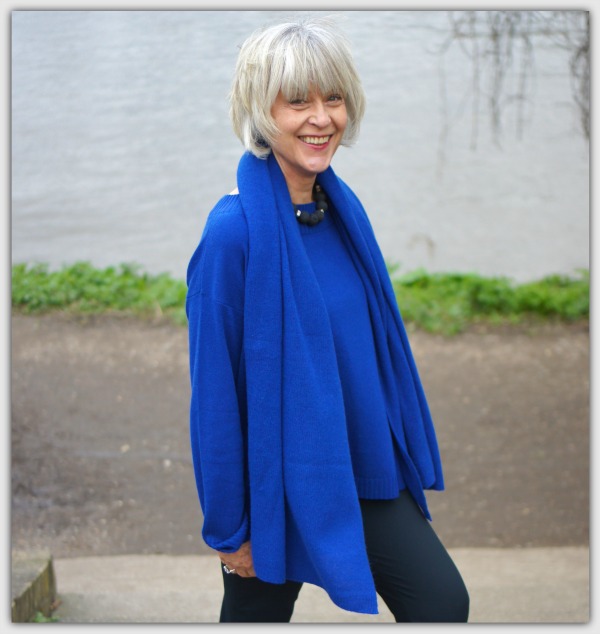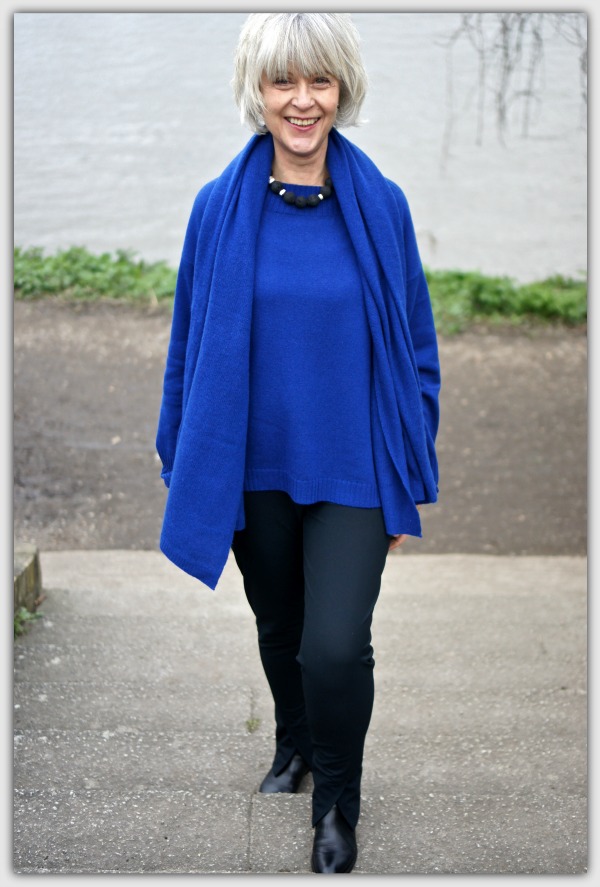 Now that the sun is finally shining in London and the cherry blossom is out I have a craving for colour.
I thought I would stick with my blue obsession and show you my latest love. This beautiful cashmere sweater in a vivid cobalt blue is by Winserlondon as is the pashmina wrap.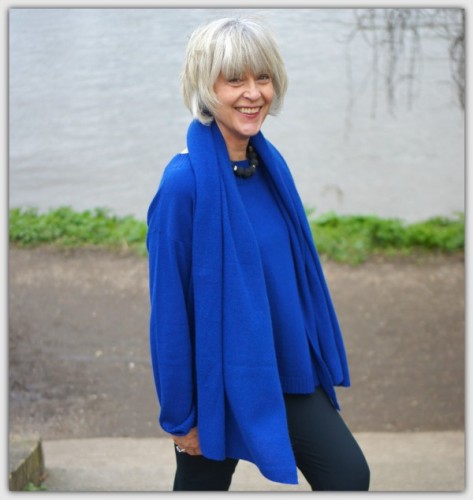 Do you have a colour that is your current favourite?