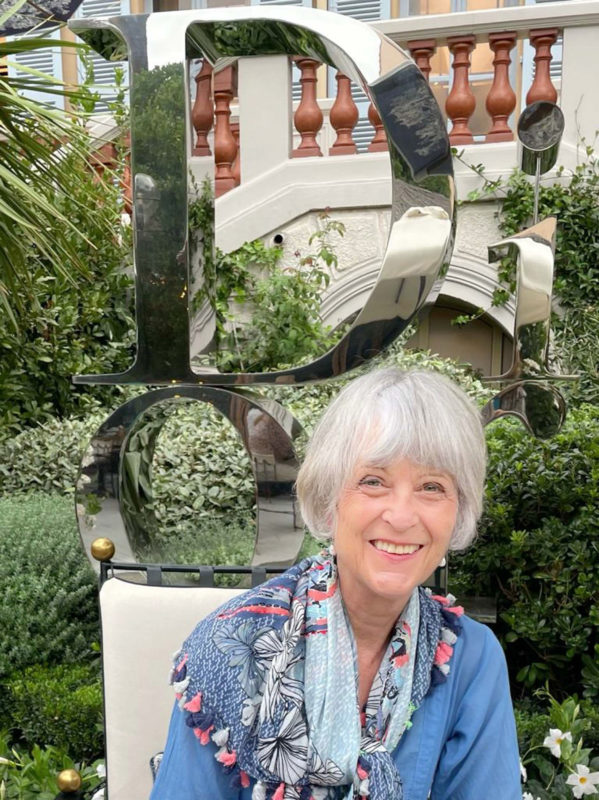 I had a wonderful trip to St.Tropez market with two friends last Tuesday. I did take a few photos of the market however it was a bit crowded so we decided to find a quiet oasis and treat ourselves to a visit to The Dior Cafe in St.Tropez. It is situated in the Rue François Sibille. They serve delicious coffees and teas accompanied by petite gateaux. It is also a great place to people watch although we did not spy any well-known celebrities on this occasion.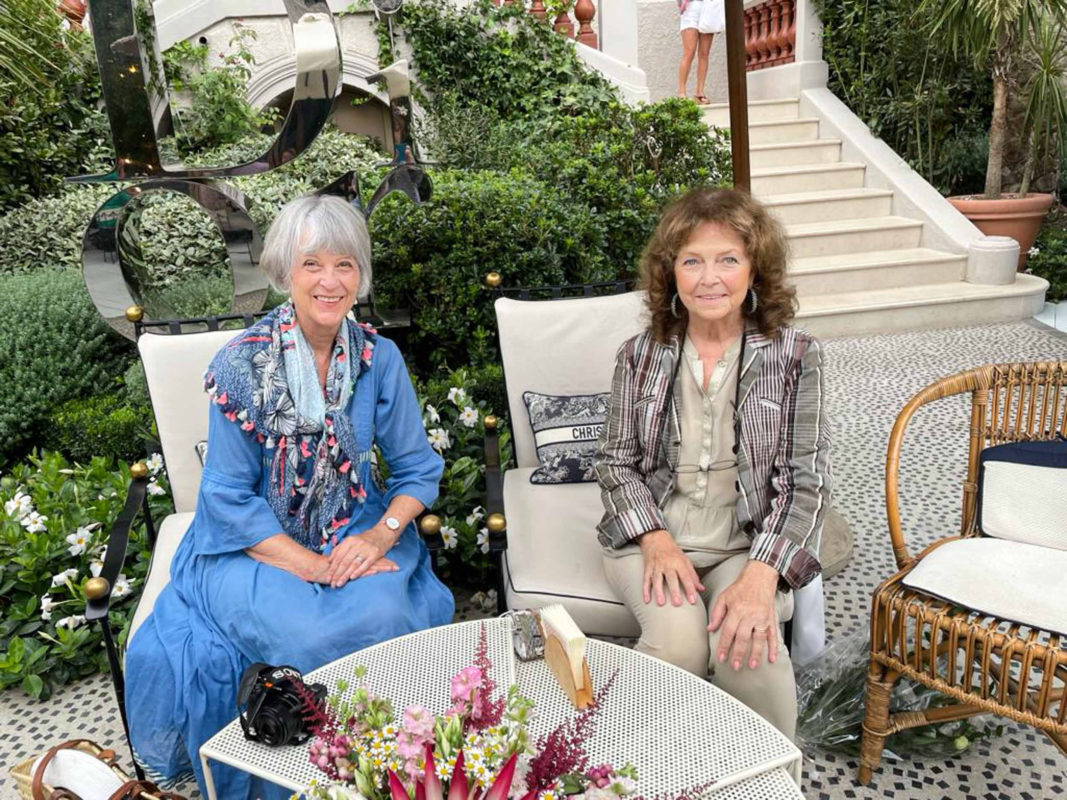 Pictured above with my Swedish friend Ingrid who has a gorgeous house in Grimaud village.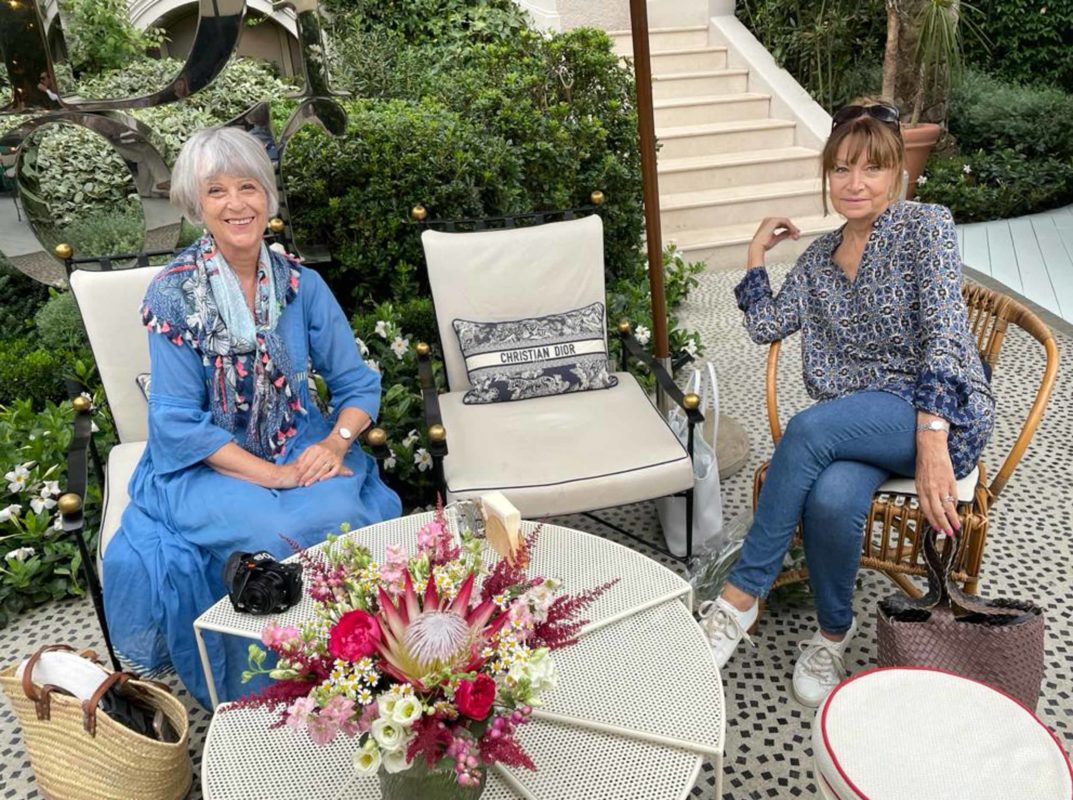 Sitting with my English friend Dee, who very kindly sometimes acts as my photographer.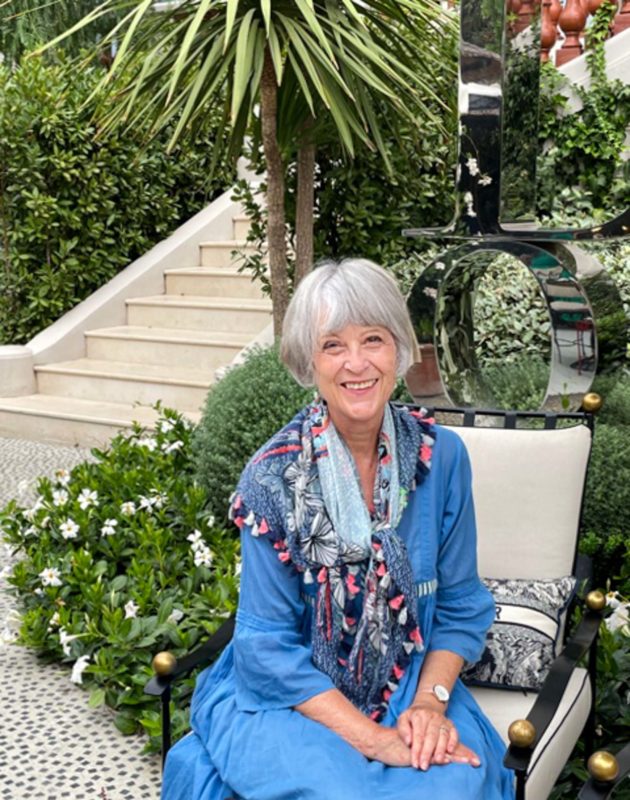 I am wearing a blue cotton dress that I bought some years ago in one of the small shops in the village together with a tassel scarf from St.Tropez market a few years ago.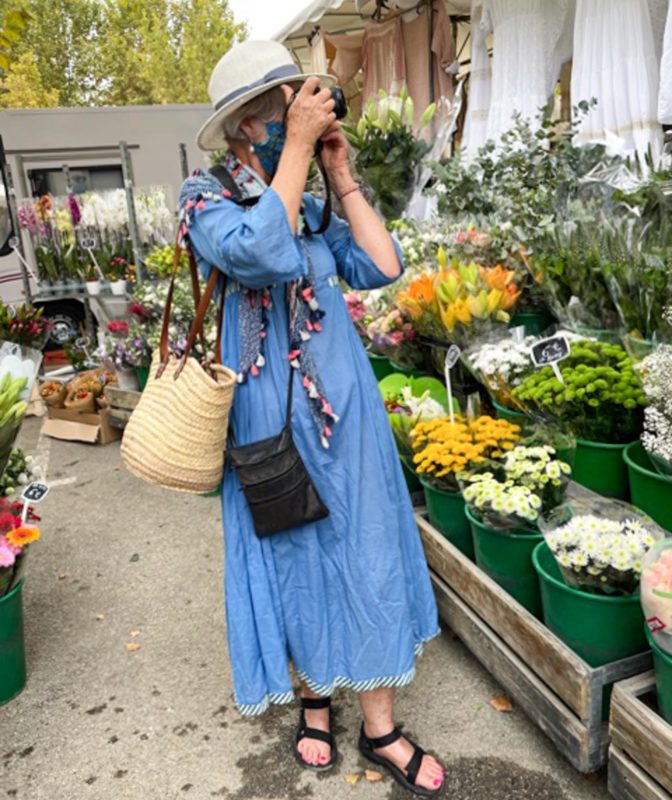 Taking a photo of the beautiful flower stall in the market.
I will be back soon with some more photos of St.Tropez market.
If you missed my post on our overnight stay in Burgundy you can read it here.
Follow me on Instagram where I will be posting more photos of my time in France.