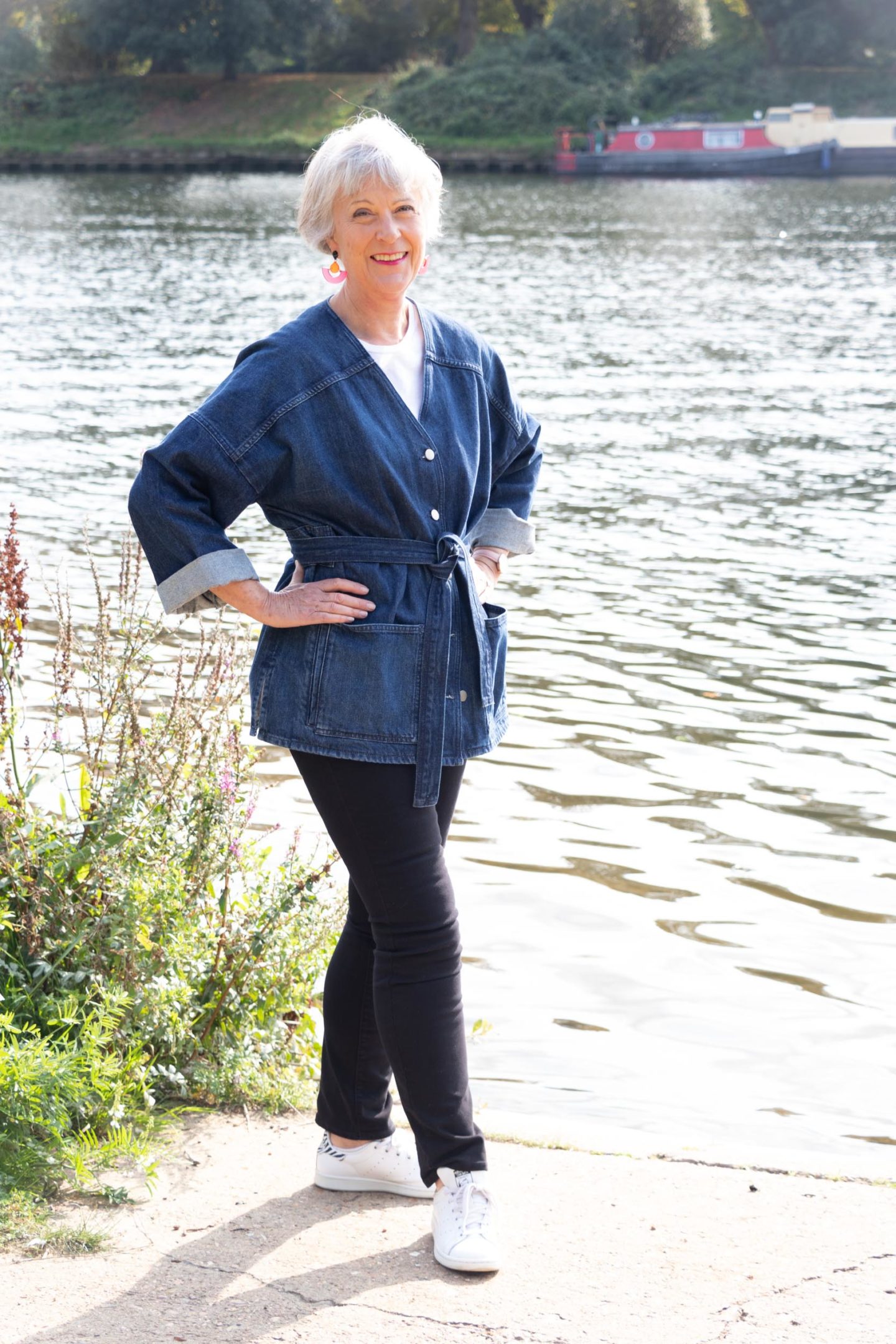 I find that a denim jacket is a wardrobe staple. Denim is the perfect fabric for this time of year. You can wear a denim jacket now over a simple tee shirt or later with a chunky sweater. In the photo above I have mixed my blue denim jacket with my black jeans.
My denim jacket is from &otherstories. They are offering a similar version this year. They also have a shorter padded one which would be ideal for later in the season. JohnLewis&Partners offer a similar style to the one I am wearing (only small sizes left).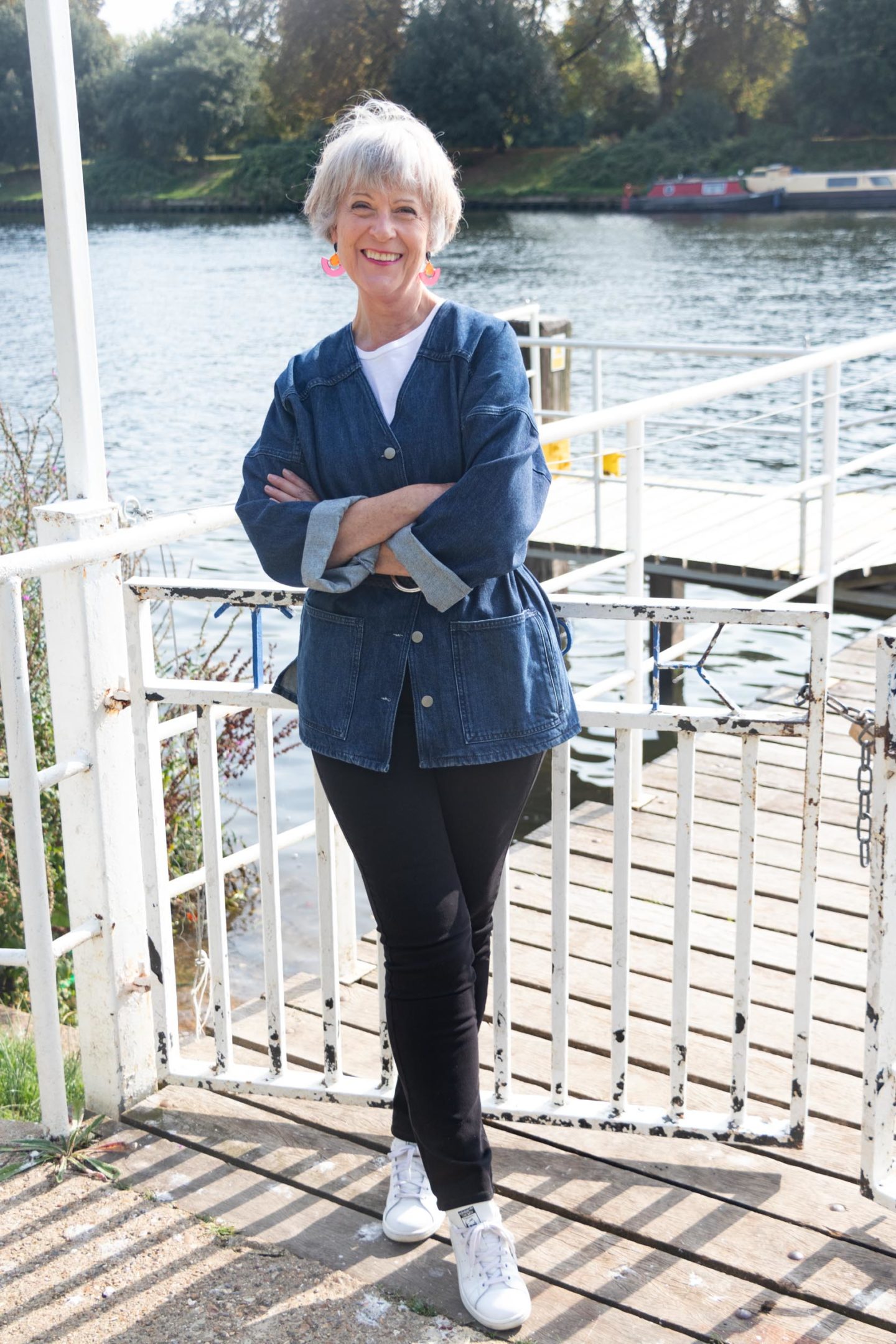 The jeans that I am wearing are Levi 724 straight leg jeans. I find this style very comfortable. I have a pair in the classic blue denim. They suit my figure shape as I can choose a waist size and a leg length. This works as I have a smallish waist and relatively long legs. The other jeans brand that I like is NYDJ although they are a little more pricey than they used to be.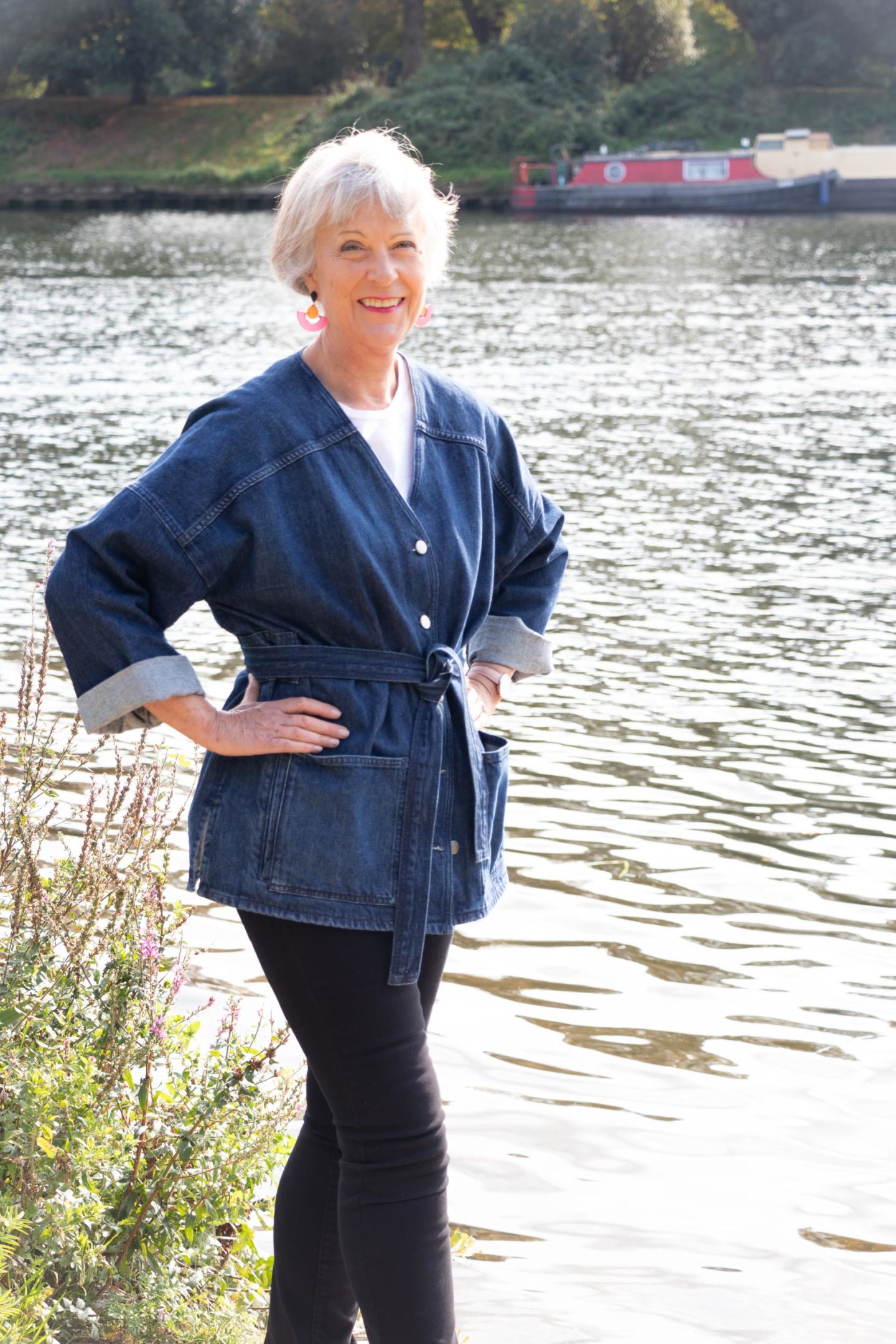 Earrings by Tolally from a selection at JohnLewis&Partners.
You can see how I wore my denim jacket with white jeans and a tee shirt for the summer here and how I adapted it for the winter with a cashmere roll-neck sweater here.
A denim jacket is a wardrobe staple
All photographs were taken by Laura Hines. Follow her on Instagram
Location Hampton Court by the River Thames.
Disclaimer: Products featured on Chicatanyage sometimes (but not always) include affiliate links. This means that a small referral commission may be paid. This contributes to the cost of maintaining this blog. Chicatanyage could not exist without these small payments so thank you for your contribution.