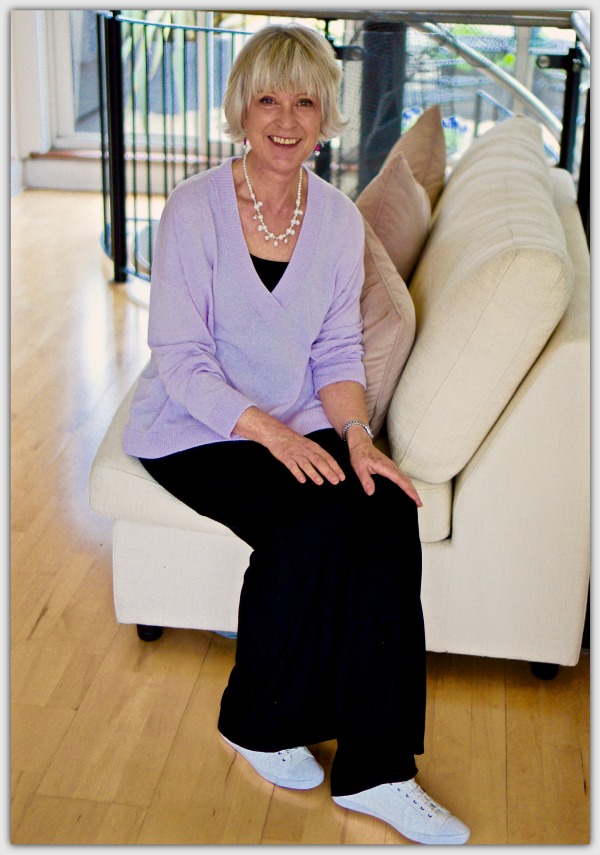 How to update your wardrobe for Spring – Add a delicate yet vibrant shade of orchid pink, reminiscent of cherry blossom.
This BlueMarmalade sweater is a perfect Spring colour to add to your sweater collection. It is extremely flattering and is an excellent shade if you are a "glamours grey" or thinking of joining the trend to become one.
The sumptuous easy V neck style has a wide cut which gives it a relaxed feel. The crop front and longer back is flattering and feminine and together with the orchid pink gives the look an understated softness, The sweater is made from lambswool, cotton and cashmere blend. I always read fabric labels as I have become extremely fussy about fabric quality. I find that it is always worthwhile to invest in the best quality you can afford.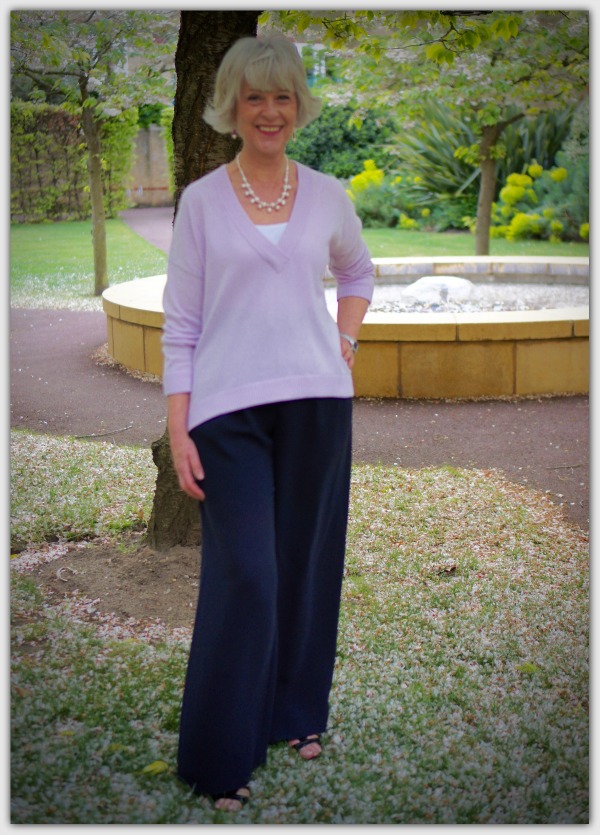 In the first image I have teamed the sweater with a pair of casual wide leg jersey trousers. It would go just as well with a pair of leggings.
Have a great week-end and if you have some cherry blossom left where you live enjoy its beauty.