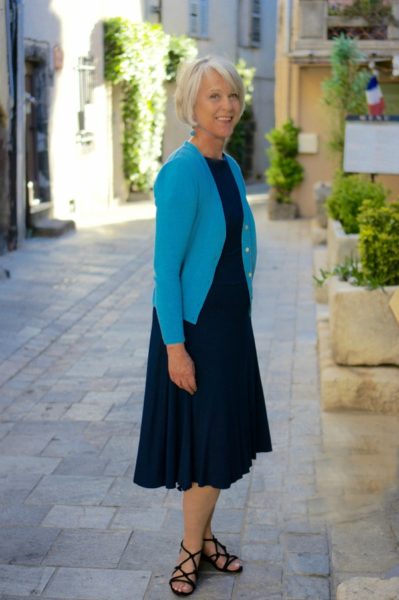 Sometimes it is nice to slip on a simple dress and cardigan combo. Worn here with a pair of turquoise drop earrings and strappy black sandals.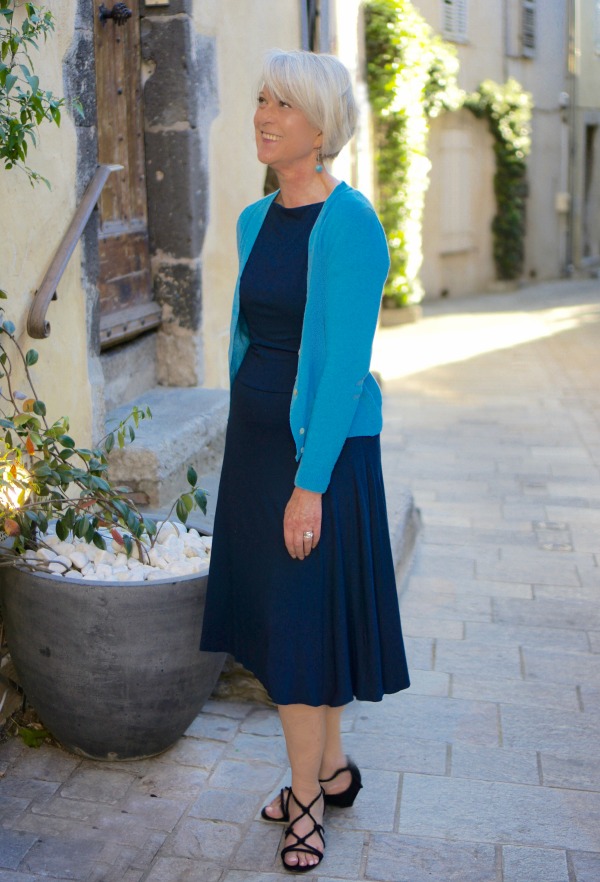 Photos taken in Grimaud France
When traveling and in France I keep my wardrobe minimal. Luckily except for December and January there is no need for thick bulky coats. During Spring days are hot and sunny. Ye the early evenings have a chill in the air, especially if the "mistral" is around.
In my opinion cardigans get a bad press when worn by older women. I thinkif you keep the colours bright and the shapes simple they can be a good wardrobe staple. Rolled into a ball they can be tucked into a holdall for emergencies. There is nothing worse that starting the day warmed by the sun only to find that by the afternoon the sun has disappeared and a coverup is needed.