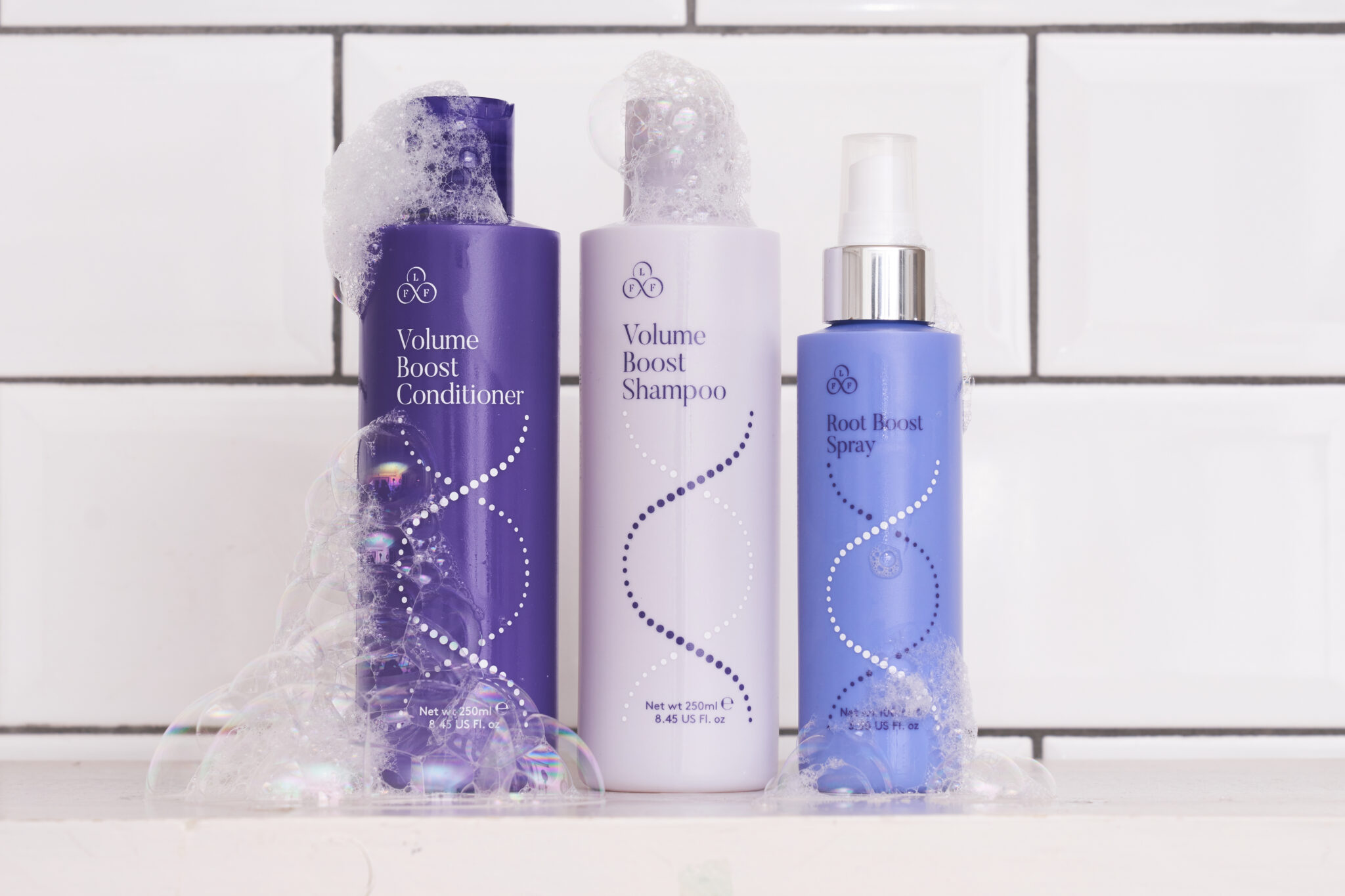 Today I would like to introduce you to products that enhance grey and thinning hair. Over the years many of you have commented on my hair, both the colour and the style. Thank you all so much. As they say our hair should be our "crowning glory".
I am lucky that I have had thick hair all my life. I wash it about twice a week and generally speaking I find that it is relatively easy to style and maintain. Apart from the fact that it can go frizzy in hot damp weather. My hair does however tend to go brassy if I do not use a good shampoo and conditioner specially formulated for grey hair. Recently I have discovered that my hair is starting to thin at the top of my head. The parting seems to be a bit more visible. This is causing me some considerable consternation.
It has not been easy to find products that both keep my hair a flattering silvery tone and also boost the volume. Most products are designed to do one or the other, so you end up having to mix brands to achieve the desired results without being sure that they will be compatible. I was therefore delighted to be introduced to the new Look Fabulous Forever hair products. They are created to solve both these problems.
I am particularly impressed with the root boost spray you use before styling your hair.
Products to enhance grey and thinning hair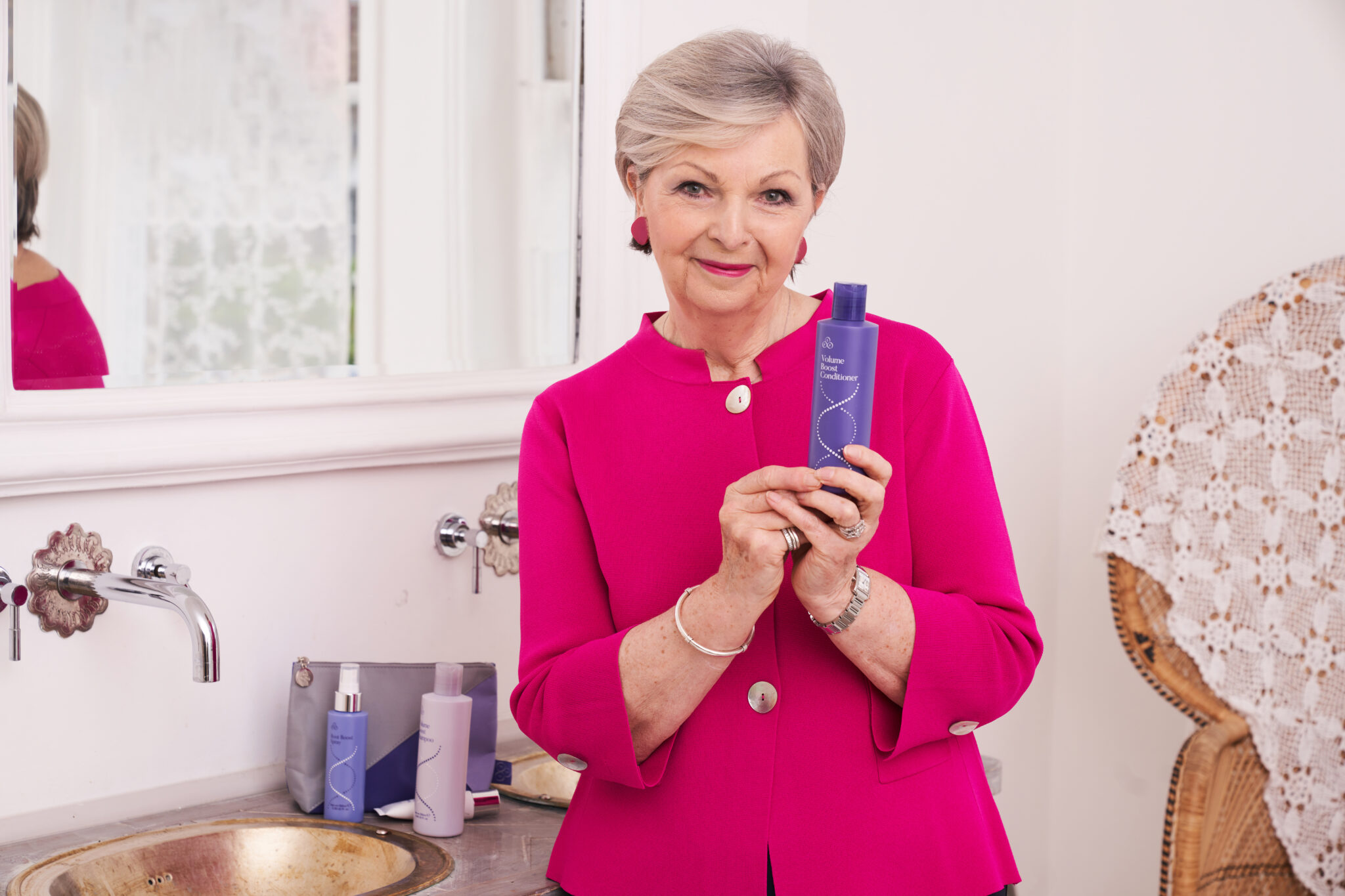 I have long been a fan of Tricia's Look Fabulous Forever make-up so it is great to have the addition of hair products that are specially created to solve our hair issues as we get older.
Below are two images of my hair after two hair washes using my new Look Fabulous Forever hair products. Even my husband commented that my hair was looking particularly good.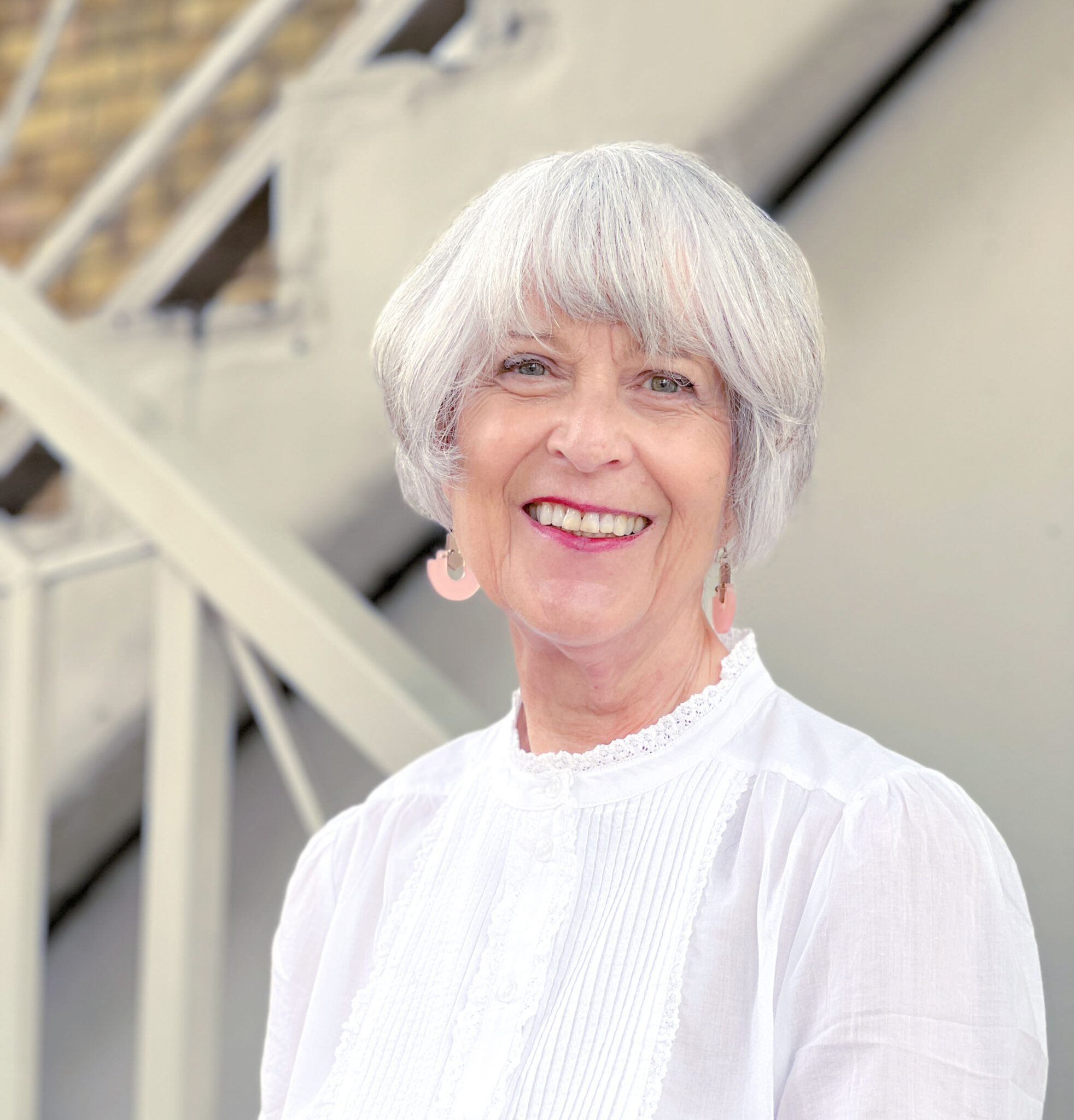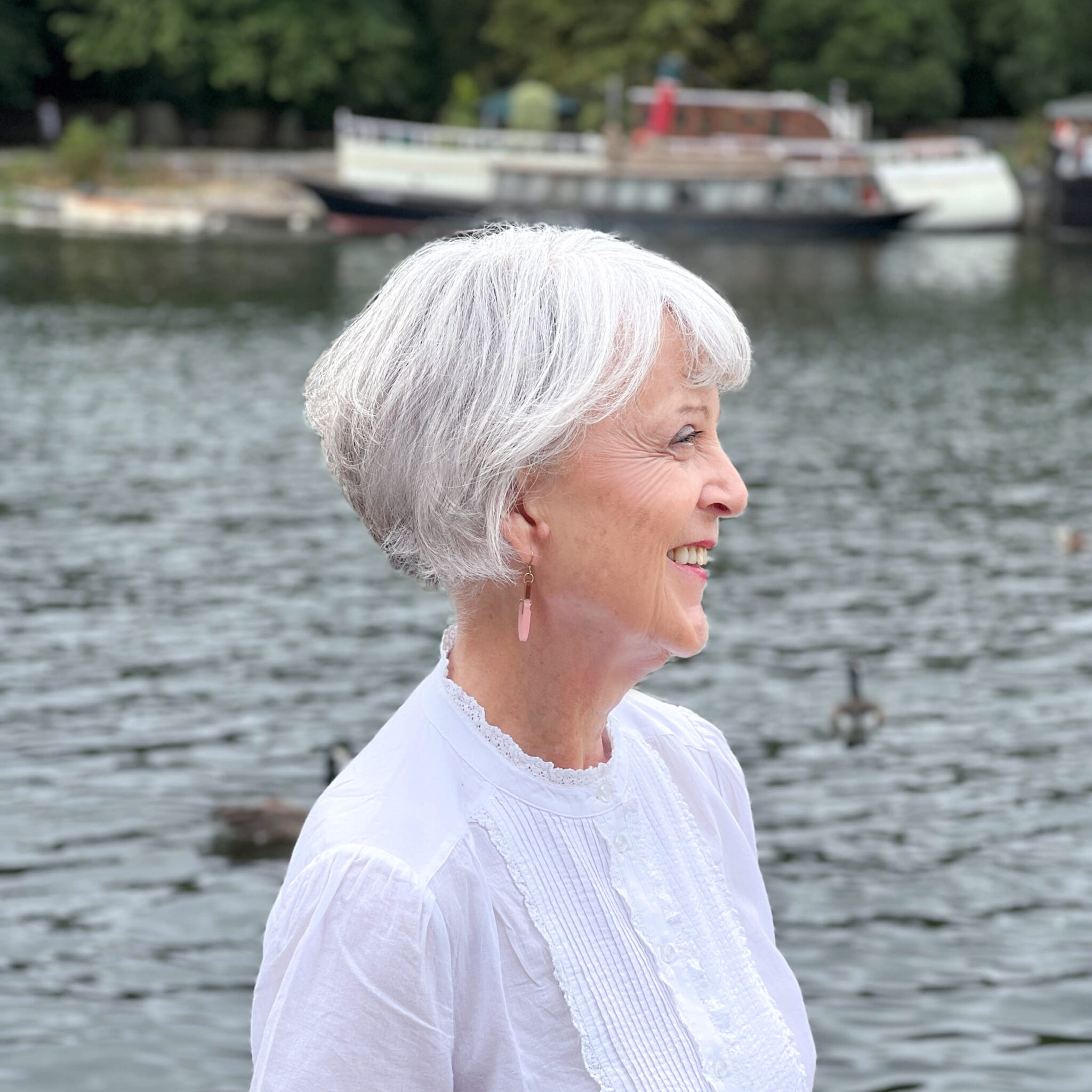 You might be interested in an interview and video I did with Tricia in 2017 when we discussed fashion and make-up for older women.
Disclaimer: The hair products were kindly gifted to me. All opinions are my own.